Keith Haring x Pandora
When it comes to fun jewellery to zhng up your OOTD, Pandora is one of the first few jewellery brands that comes to mind for many Singaporeans. Especially since the adorable bubble tea dangle charm that stole the hearts of BBT fans, many have been highly anticipating Pandora's next quirky collection.
Inspired by the late American artist Keith Haring, Pandora is introducing their very first art collection with bracelets, rings and charms in edgy designs.
Necklace and earrings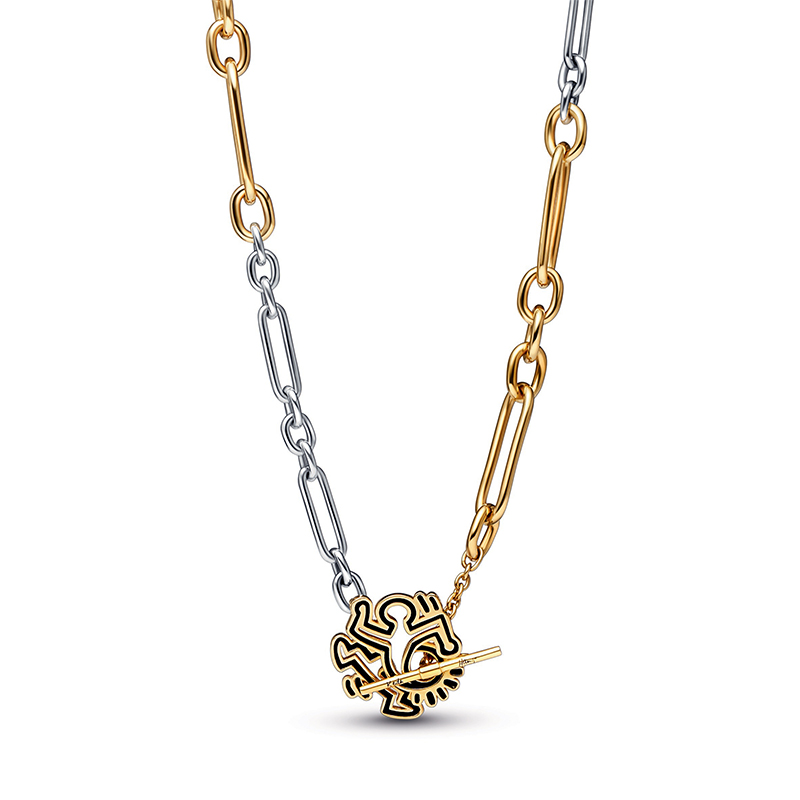 Show off a hypebae streetwear bling with the Two-Tone Twisted Finger T-Bar Pendant Necklace inspired by the artwork "Untitled (Dance)". Retailing at $479, this necklace features New York City's unique hip-hop culture symbolised by a dancing man.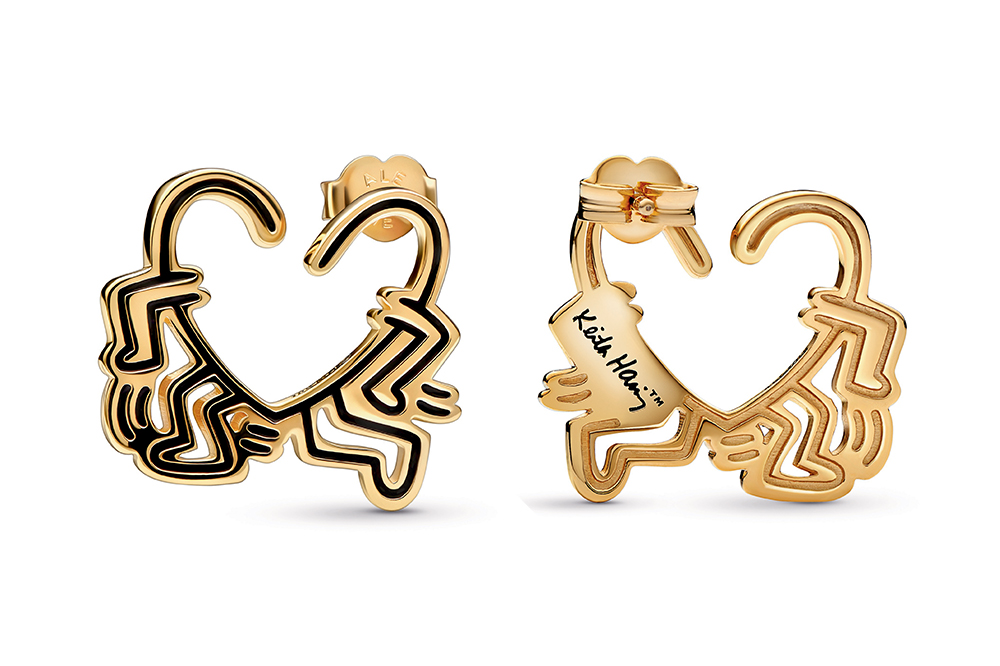 Front and back of the earrings
To take your love for dance to the next level, pair the necklace with the Walking Heart Stud Earrings at $179 per pair. The earrings are finished with 14k gold and include Keith Haring's signature on the back.
Bracelets and rings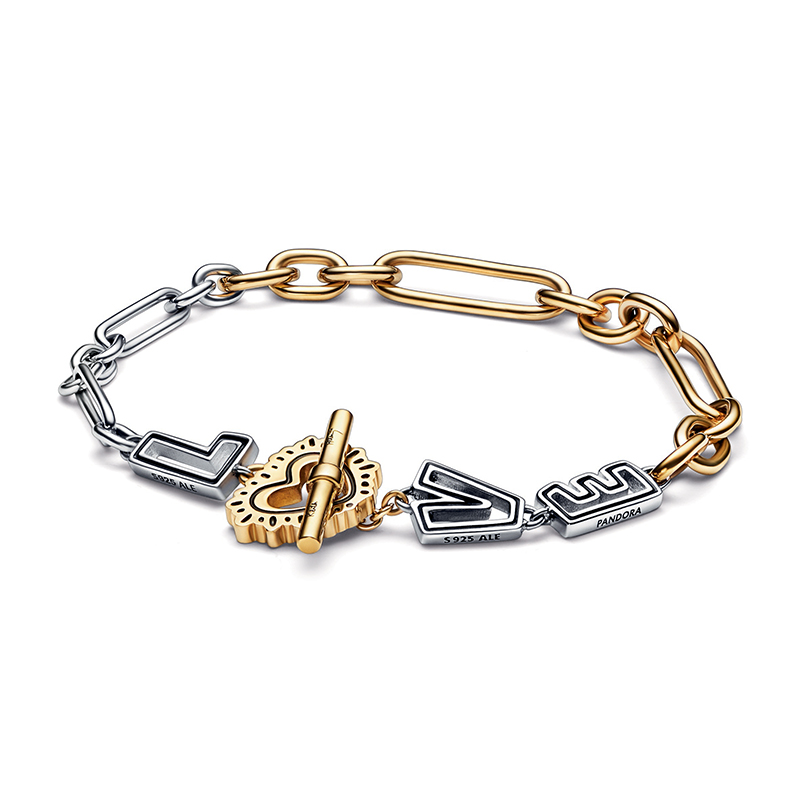 Confess your love to bae with the Two-Tone Love Links Bracelet, adorned with the alphabets "L-O-V-E" along the sides. The sterling silver bracelet is retailing at $349.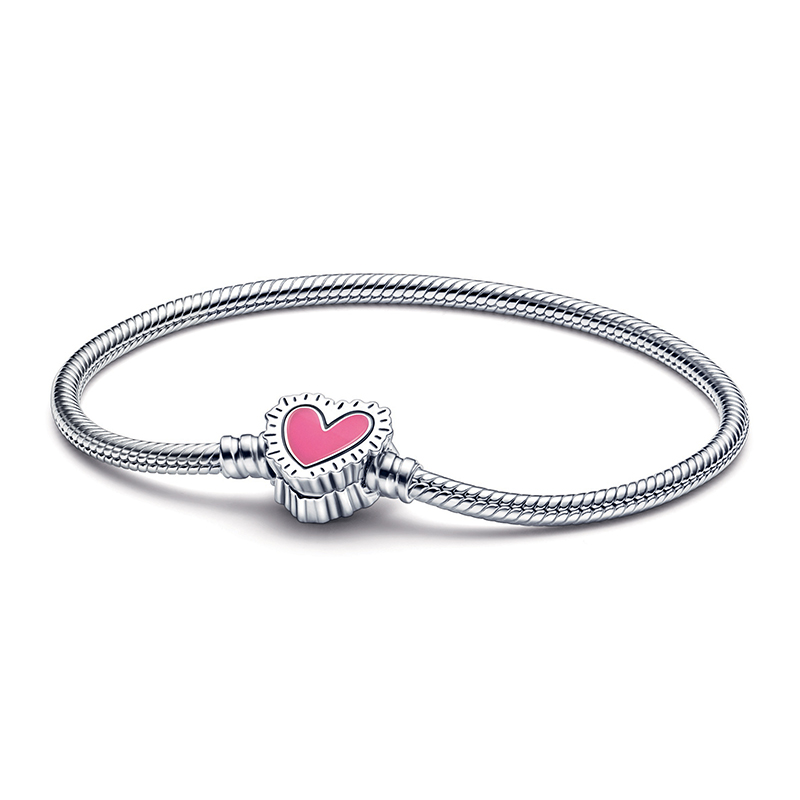 If you prefer something more minimalistic, go for this Radiant Heart Snake Chain Bracelet instead. It comes with a bright pink heart charm, retailing at $159.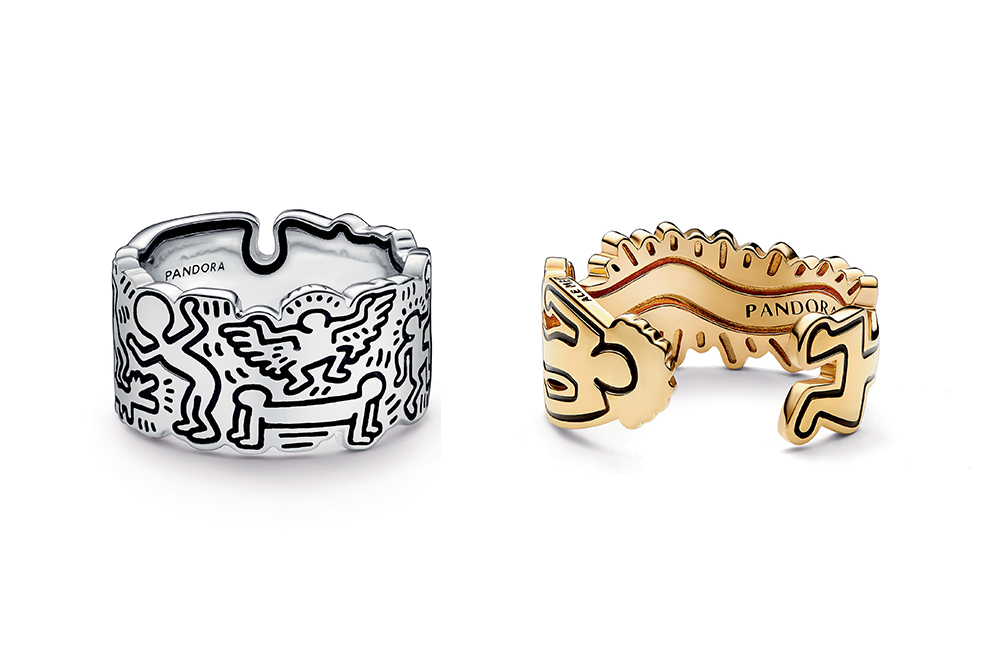 Pay tribute to Keith Haring's iconic art history with the Line Art Love & People Wide Ring (left) and Wavy Figure Open Ring (right). The sterling silver ring showcases a combination of Keith Haring's symbols like the flying man and Untitled (Dance), retailing at $279.
Meanwhile, the 14k gold plated ring comes in fun ridges and designs that remind us of graffiti, retailing at $329.
Charms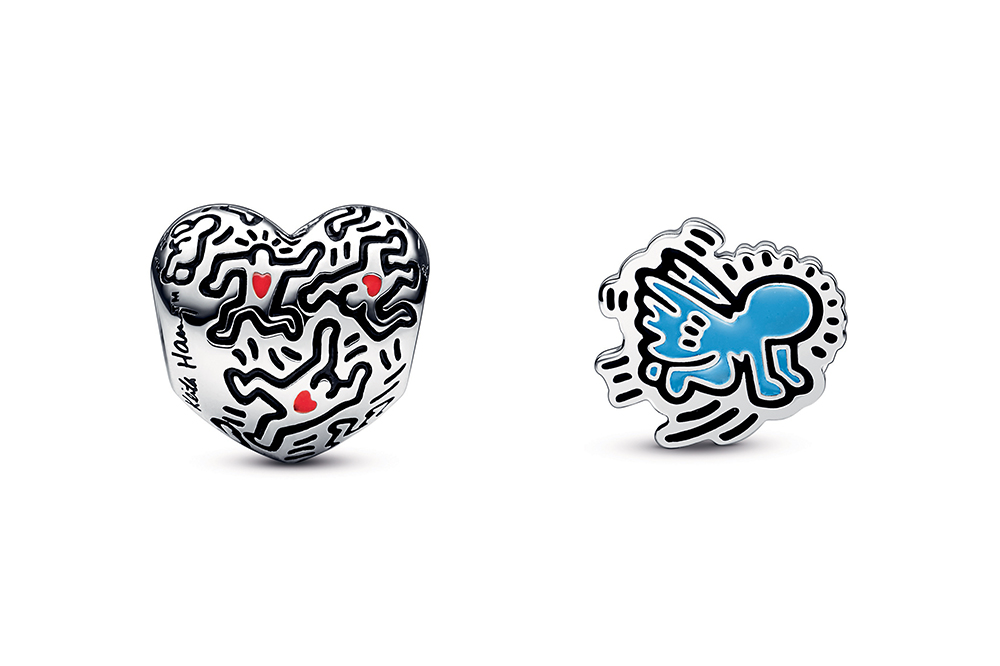 Keep Keith Haring's artwork alive everywhere you go with these charms inspired by his best artworks. The Line Art People Charm (left) features black outlines of people with a heart on their chests, encapsulated in a heart-shaped charm at $99.
The Radiant Angel Charm (right) is inspired by Keith Haring's "Angel Baby" to represent innocence and purity. Or if you're a Troye Sivan fan, perhaps you can don this charm to show off your love for his song, retailing at $129.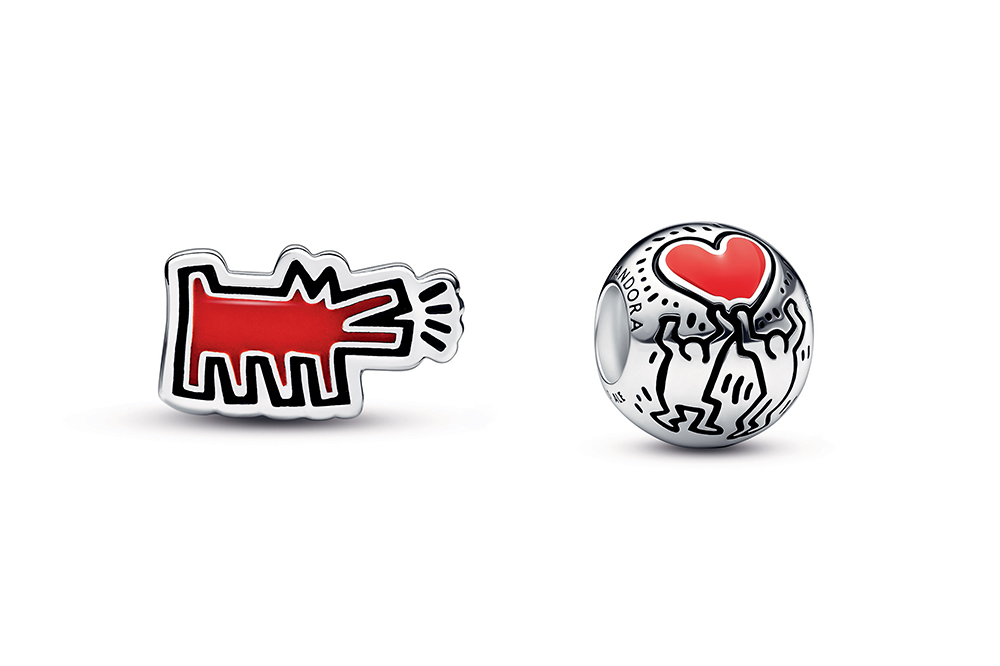 One of Keith Haring's most popular designs is undoubtedly the Barking Dog. Get this design on a charm (left) decked with black and red enamel, serving as a companion while on the go.
The Love & Figures Charm (right) comes in a round shape and features two people holding onto a heart. Both charms are retailing at $129 each.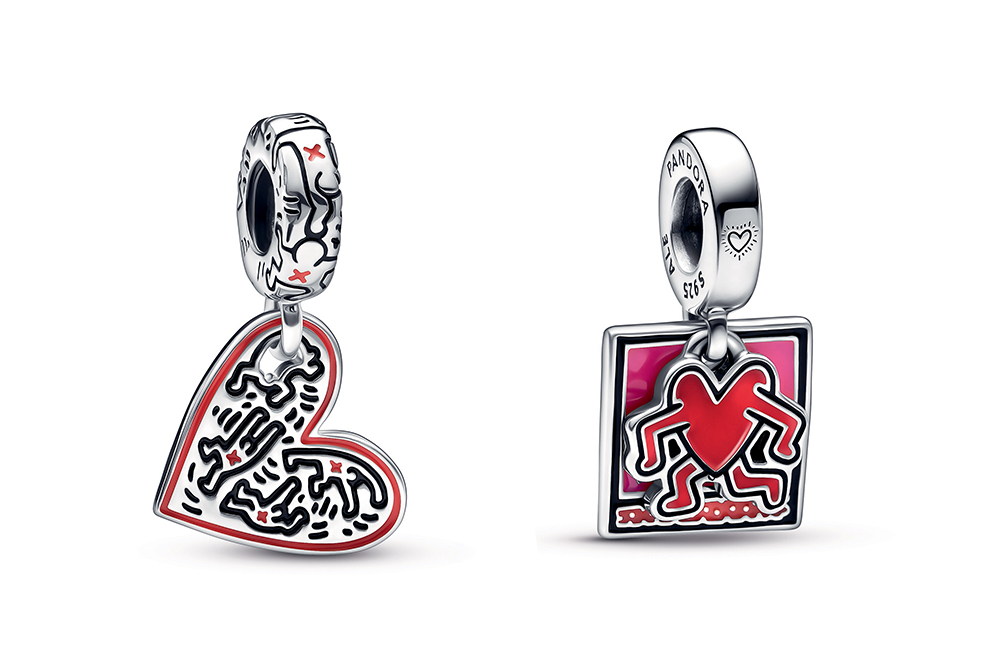 For those who prefer dangle charms to add a touch of elegance to your accessories, the collection includes the Art People Heart Dangle Charm (left) and Walking Heart Dangle Charm (right) in fun shapes. Each charm is available at $149.
The Pandora x Keith Haring Collection Will Add A Splash Of Fun To Your Look
Whether you're an art enthusiast or simply looking to cop a new streetwear bling, it's time to get artsy with the Pandora x Keith Haring collection. The full collection is now available at all Pandora stores islandwide and on their e-store. 
All images courtesy of Pandora.
Also read:
Pandora Celebrates International Dog Day With A New Pets Collection & Charms To Match Your Furry Friends