Pandora Pets Collection
As a pet owner, your fur babies are pretty much your life — cheering you up on your bad days and greeting you with their adorable faces after a long day at work. 
For those looking to get matching accessories for you and your pet, Pandora has launched their first-ever pets collection with unique charms and pet collars. Now you can celebrate the joyful moments with your pet in these twinning accessories.
The collection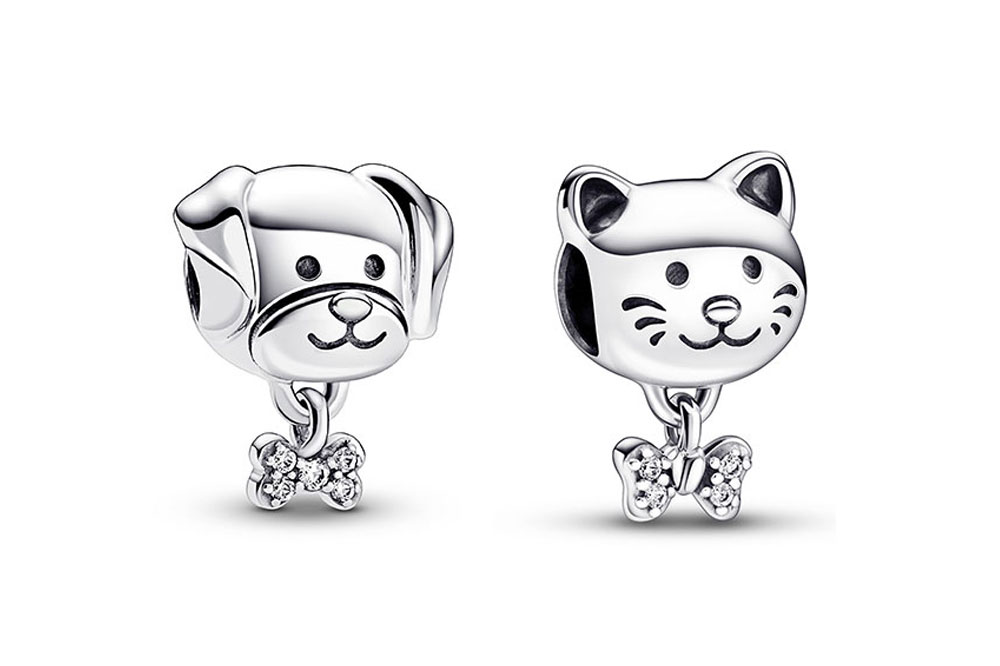 To kickstart International Dog Day that falls on 26 August 2022, the collection includes a Pet Dog and Bone Charm made of sterling silver. 
Not to worry if you're a cat person — a similar Pet Cat and Bow Charm is also available, serving as a reminder of your furry friends no matter where you go. Both charms are retailing at $69 each.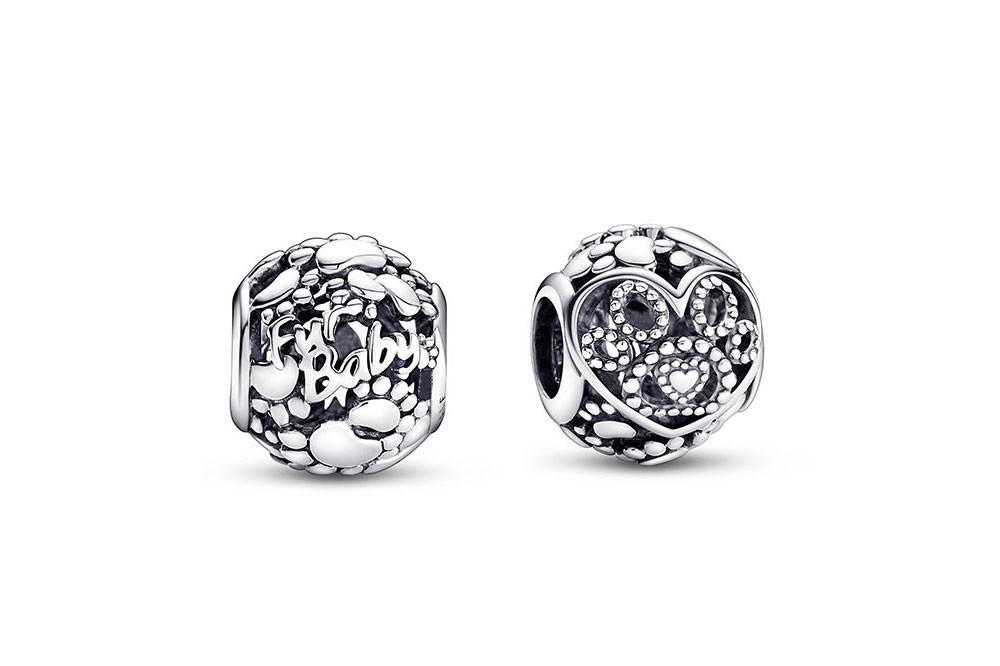 There's just something about pet paw prints that are just so cute — especially with each set unique to our pets the same way fingerprints are for us. Show off your love for these soft paws with the Fur Baby Hearts And Paw Prints Charm with detailed designs, retailing at $59.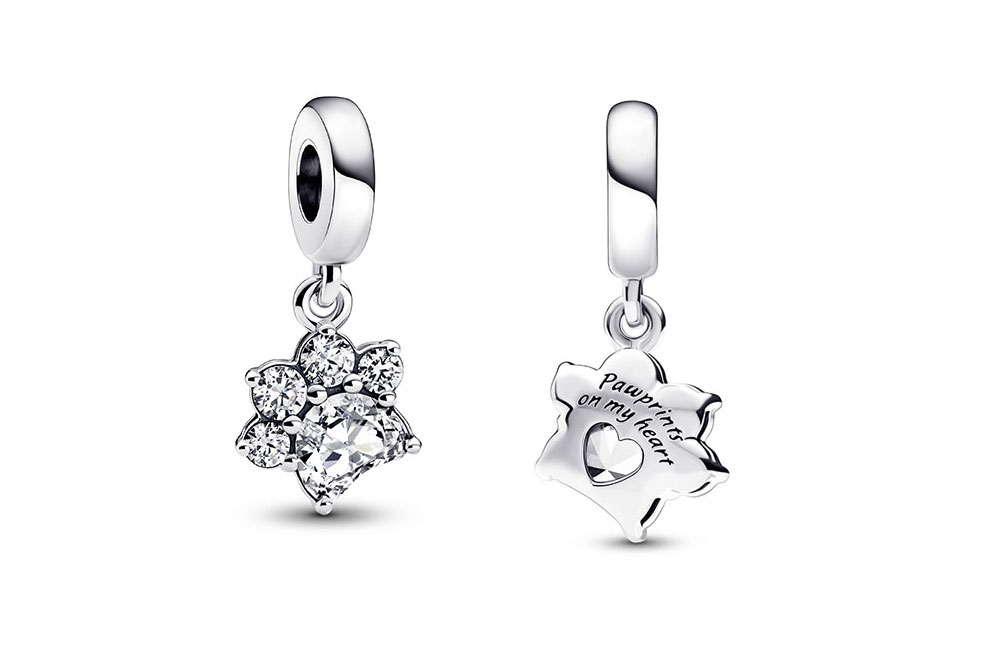 For those who prefer the elegance of a dangle charm, the Sparkling Pet Paw Print Dangle Charm might be more up your alley. It features a prong-set design decorated with brilliant-cut cubic zirconia, aka diamond-like gemstones. 
On the back, the words "pawprint on my heart" are engraved onto the charm, allowing you to relive the fun memories with your pets. It's retailing at $89.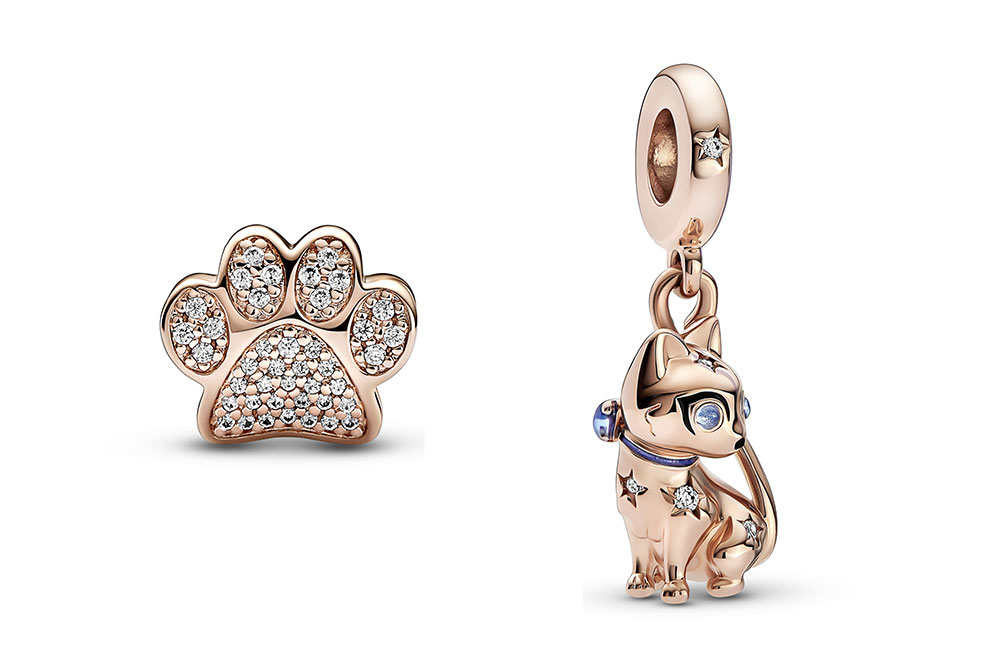 Add a glimmer of colour to your existing charms with the Sparkling Paw Print Charm and Sparkling Pet Cat Dangle Charm. Inspired by the beauty of cats' gracefulness, these rose gold designs are a purr-fect finishing touch to your look. 
Both charms are retailing at $129 each.
Pet collars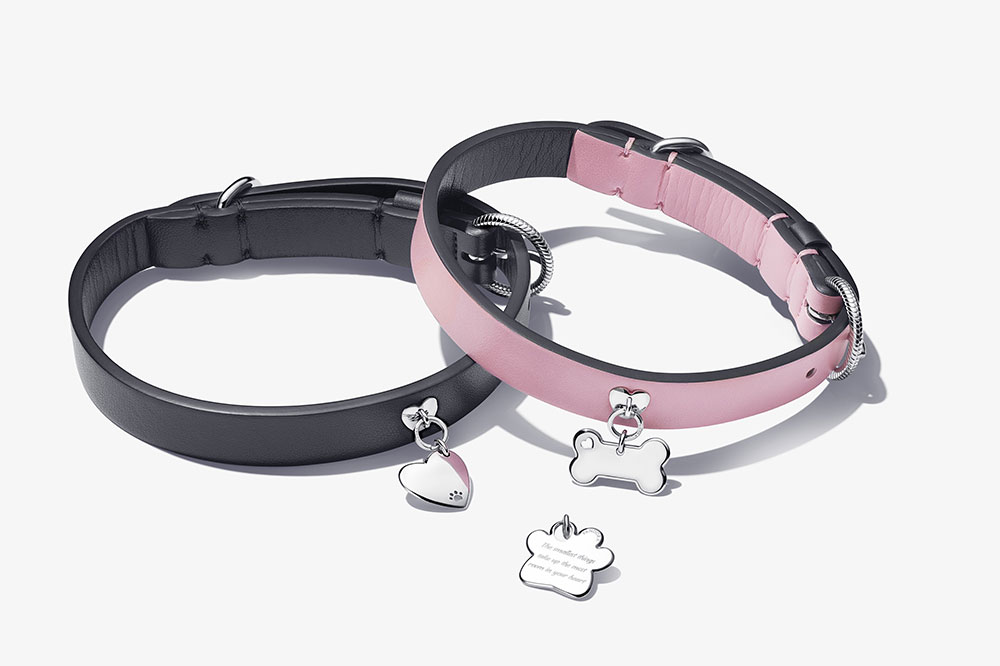 Like all Pandora charms, the charms in this collection can be worn with their bracelets and necklaces. Additionally, your pet can don matching Pandora accessories with the collection's pet collars and personalised collar tags. 
The pet collars are adjustable and leather-free, available in two colours of black and pink at $149 each. Complete the design with a heart, bone or paw shaped collar tag, made with light and durable stainless steel to maintain your pet's comfort. The tags are retailing at $59 each.
The Pandora Pets Collection Pays Tribute To The Precious Bond With Your Furry Friends
With International Dog Day approaching, these charms are a unique way to showcase your love and appreciation for your beloved pets. The Pandora Pets collection is now available to purchase at all Pandora stores islandwide and on their online site.
If you're on the lookout for more charms, check out the Pandora x Winnie The Pooh collection to give you a honey sweet look.
All images courtesy of Pandora.
Also read:
Pandora x Winnie The Pooh Has New Charms From Hundred Acre Wood To Give You A Honey Sweet Look