Pikachu Luggage & Travel Accessories
Since the Pokémon Center opened at Jewel Changi Airport in 2019, many Pokémon fans, both adults and kids alike, have been eagerly getting their hands on adorable merch. Though we still can't travel for now, Pokémon Center has released a travel collection with Pikachu-themed luggage and accessories to take with you on your staycation trips in Singapore.
Pikachu luggage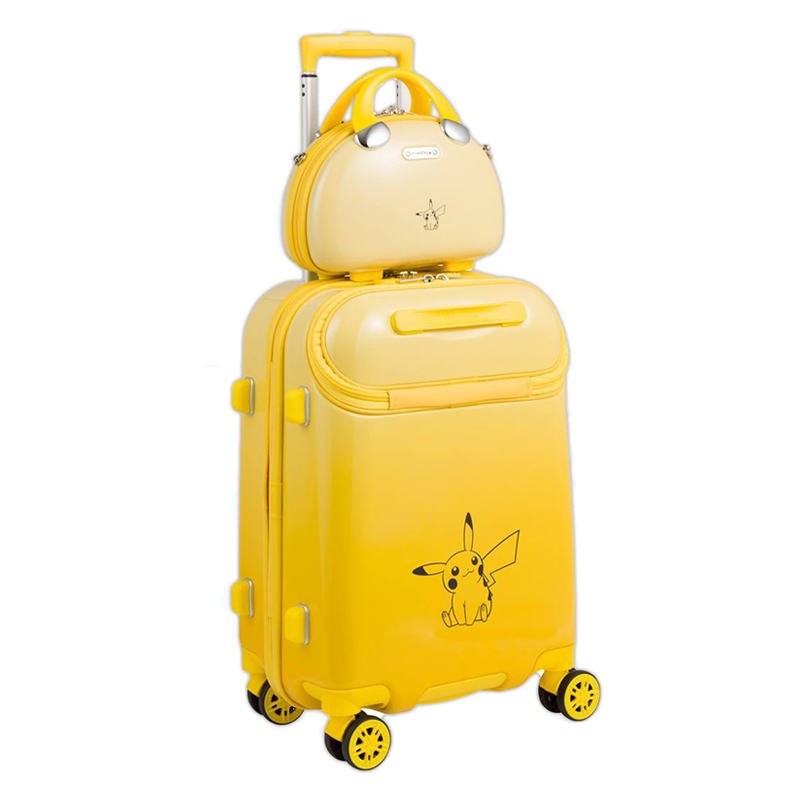 If you're fond of Pikachu's bright yellow colours, this 4-wheeled suitcase will lift your spirits just by looking at it. It features Pikachu sitting in the middle of the luggage and comes with a small top bag with handles in a similar design. 
The top bag fits perfectly on top of the luggage, making it convenient for you to keep your extra travel essentials by your side. It is retailing at $298.
Luggage covers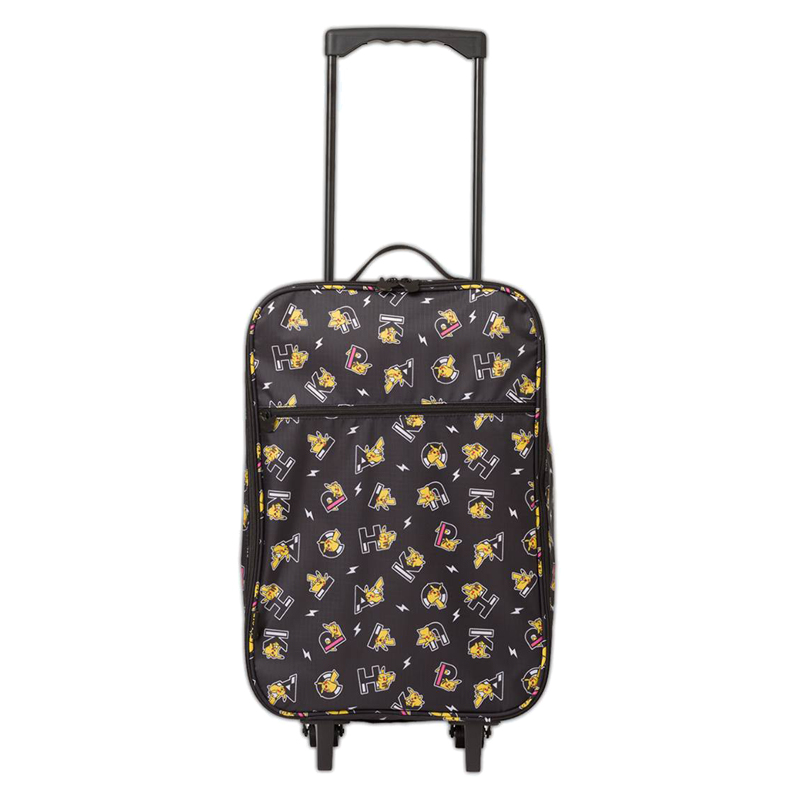 Admit it, many of us have struggled while trying to figure out which luggage is ours amongst 10 others that look the same on the conveyor belt. Suitcase covers are a must when it comes to identifying yours. 
The foldable suitcase cover comes in black for those who prefer more subtle colours, yet still want the bold details of a Pikachu design to stand out. It is adorned with letters that are randomly sprawled around to spell out "Pikachu", and each letter has an adorable Pikachu hanging off it. 
Lighting bolt motifs can also be found on this suitcase cover, reflecting one of Pikachu's power moves, "Thunder". The foldable suitcase cover is suitable for medium-sized luggage and is retailing at $65.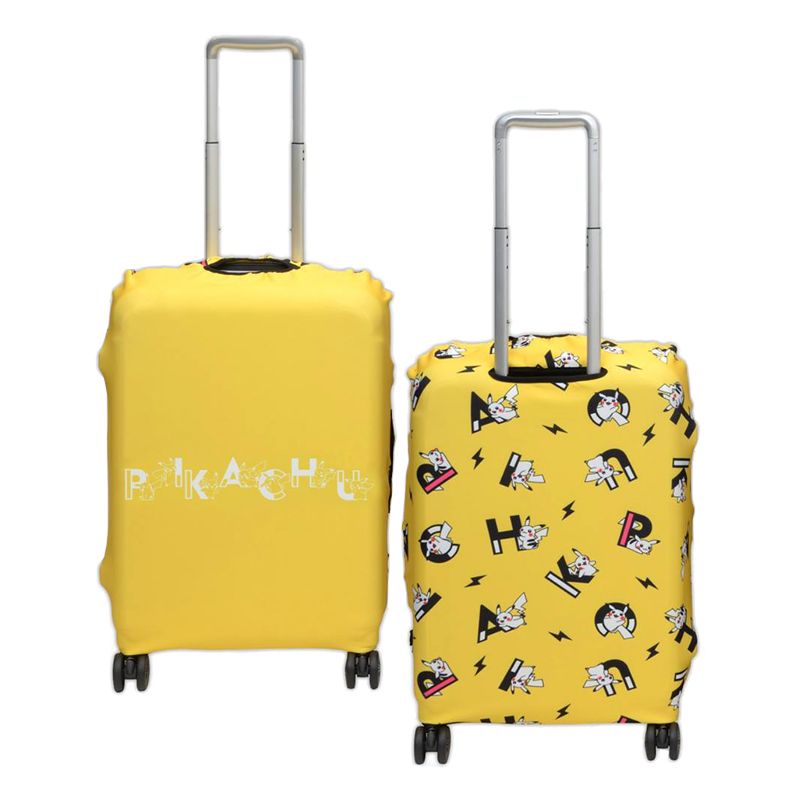 There's a similar version of the previous design in yellow, with the front of the suitcase cover showcasing the letters coming together to spell "Pikachu". It's suitable for medium-sized luggage and is retailing at $44.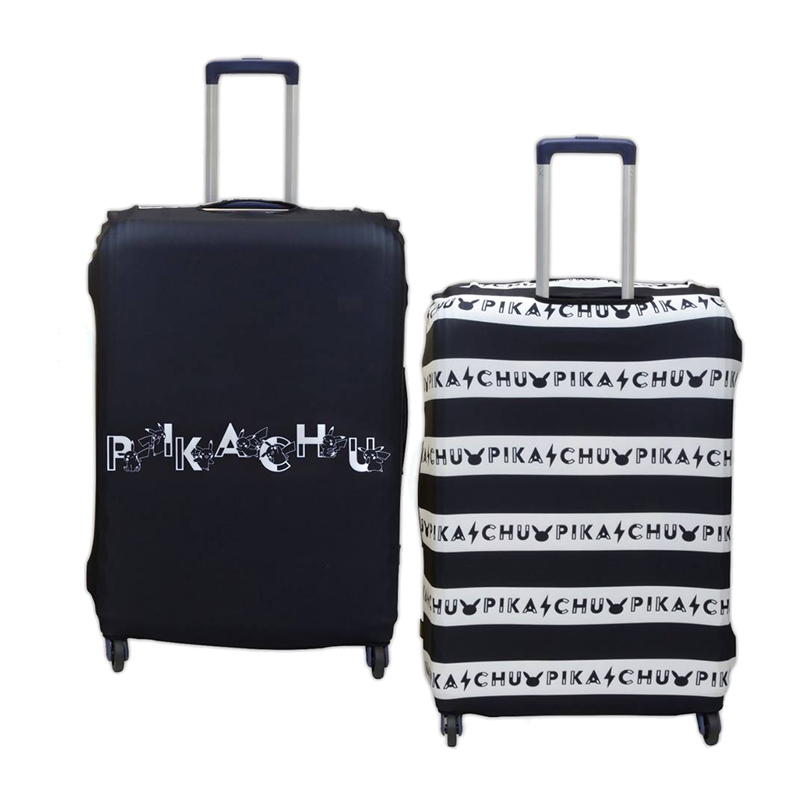 If you tend to overpack and often find yourself gravitating towards larger luggage, fret not — there's a luggage cover for large-sized luggage too. It comes in a black and white design that reminds us of a zebra crossing, with Pikachu's name in between the white lines. 
A silhouette of Pikachu's head in black is highlighted in this design, perfect for those who enjoy the monochrome aesthetic. The large suitcase cover is retailing at $48.
Also read:
These Pokémon Swimming Floats Featuring Snorlax, Lapras & Pikachu Let You Use Surf While Suntanning
Travel accessories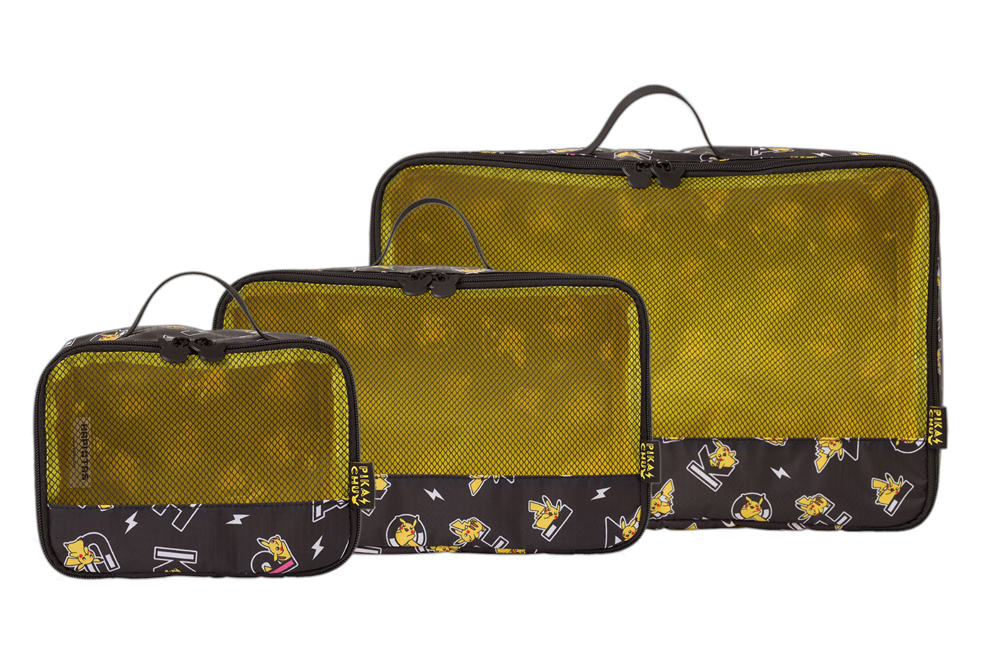 From left: Small, $32; Medium, $37; Large, $42
Organisation is key when it comes to making sure your luggage isn't an exploding mess the moment you open it. The travel organisers in this collection come in 3 different sizes of small, medium and large. From undergarments to large fluffy hoodies, these are perfect for keeping your clothes in place.
The mesh is in a yellow colour to represent Pikachu's signature look, while more Pikachu motifs can be found surrounding the inside of the organisers as well as on the back.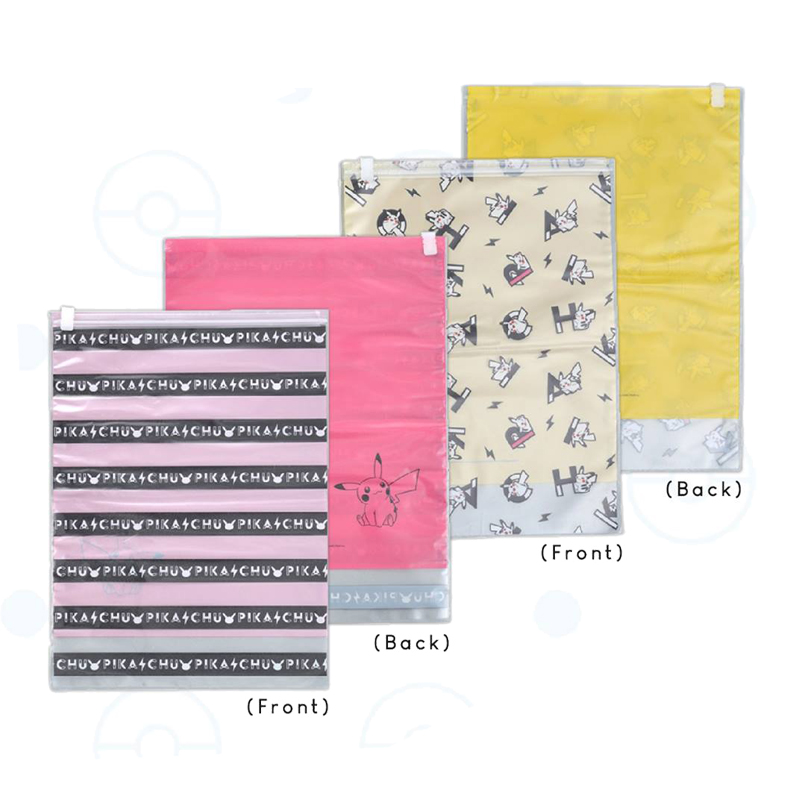 Another useful item to keep your luggage tidy while also promising extra room for shopping is the travel compression bag. These sealable bags allow air to be let out through pressing your clothes flat to save space. 
Available in sets of 2 in sizes of small and medium, the Pikachu Compression Bags come in kawaii pink and yellow colours. The small bags are retailing at $20, while the medium ones at $25.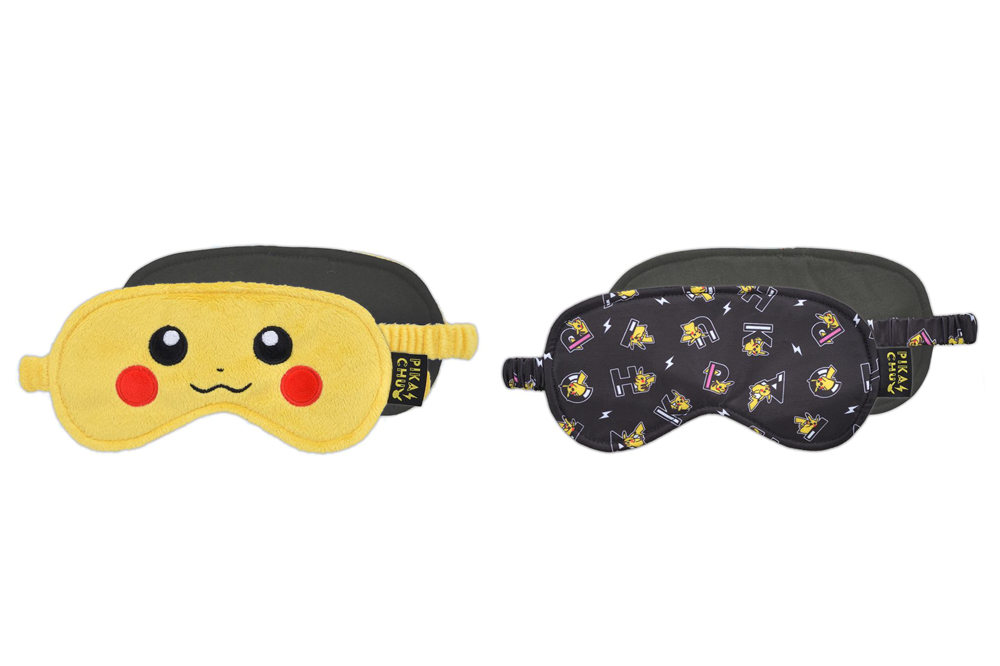 Get a good night of sleep with these Pikachu sleeping eye masks in 2 different designs. Whether it's Pikachu's chubby face or a more subtle black patterned design, you deserve a well-rested break. Both eye masks are retailing at $25 each.
These Pikachu Luggage & Travel Accessories Will Add Extra Fun To Your Staycation
This Pokémon travel collection is coming to the Pokémon Center Singapore on 2 July 2021, 10am. You can also visit Pokémon Center's Shopee website to get them delivered straight to your doorstep.
If you've yet to make use of your SingaporRediscovers Vouchers, there's no better way to redeem them than to take a relaxing weekend staycay. Hopefully, leisure travel will commence soon, so you can take these Pikachu luggage and accessories with you around the world. 
In the meantime, we'll just have to settle for staycays. Check out these affordable staycation packages for 2 in Singapore starting from $220 a night.
All images courtesy of Pokemon Center Singapore.
Also read:
These Minimalist Pikachu Tableware Will Upgrade Your Home To Be The Very Best, Like No Home Ever Was