Watsons x LINE FRIENDS Merch Collection 
With all of their adorable products and characters, LINE FRIENDS is slowly but surely taking over as our brand-of-choice for themed home decor and essentials. Riding on that wave, Watsons Singapore has recently launched a new campaign in collaboration with the lifestyle brand. 
Read on to find out how you can cop the Watsons x LINE FRIENDS Starry Starry Night collection featuring designs of Brown, Cony and Sally.
The collection 
Cute and functional is the name of the game with the Watsons x LINE FRIENDS Starry Starry Night collection. With prints of familiar faces Brown, Cony and Sally, not only will this set of homeware add convenience, they'll also serve as your daily serotonin boost.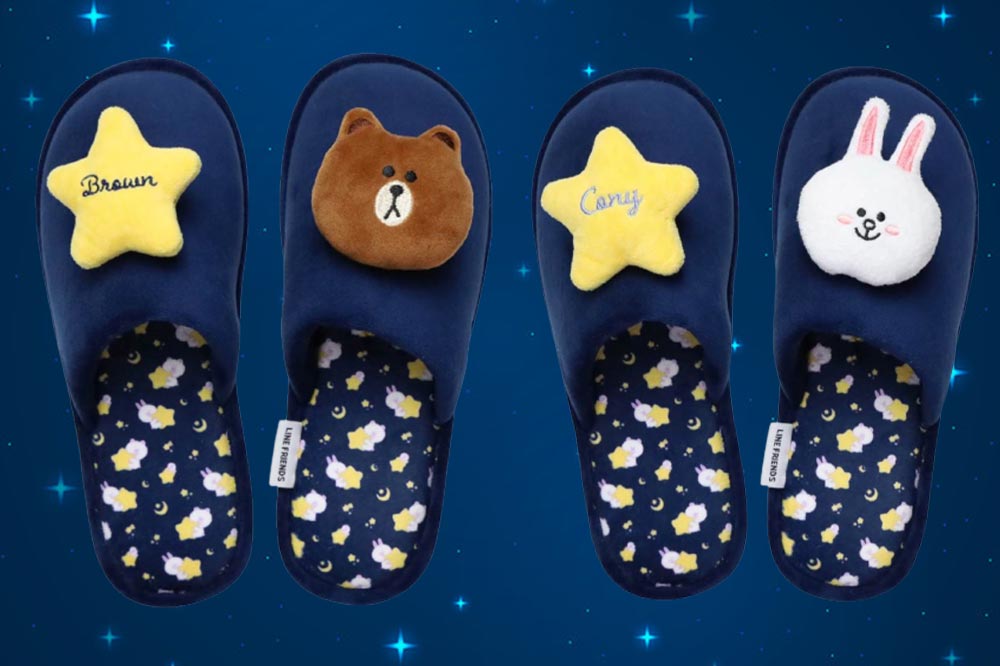 These slippers are soft and comfortable, making them the perfect companions to your WFH chic. As 3D plushies of Brown and Cony smile at you from below, you'll want to constantly wear them even if you're only walking from the desk to the kitchen. 
The slippers retail for $33.90 per pair.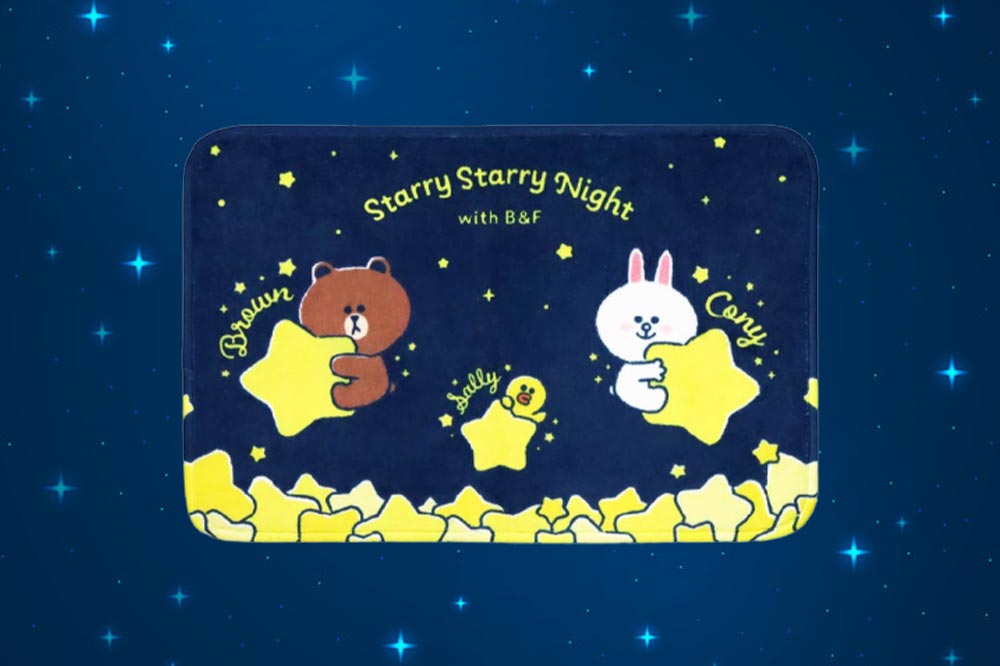 Place the Watsons x LINE FRIENDS floor mat anywhere you want to at home and it'll be a delightful addition. Welcome visitors by putting it at your doorstep or use it to keep your bathroom dry post shower. Plus, the mat can be vacuum-dried so bonus points for ease of cleaning. 
The floor mat is available for $19.90.
Accompanying you on cosy nights is the 2-in-1 Watsons x LINE FRIENDS cushion and blanket set. They look so huggable they might give your chou chou a run for its money. 
This set costs $49.90.
Last but not least, we have the Watsons x LINE FRIENDS laundry basket. Lightweight and equipped with handles, the basket can be conveniently carried to your laundry room. This basket is foldable too, great for saving space especially if you're staying in a university dorm.  
Each laundry basket retails for $15.90. 
Also read: 
Lifebuoy Has Disney-Themed Hand Sanitisers So You Can Stay Safe With Your Nostalgic Childhood Characters
Promotion mechanics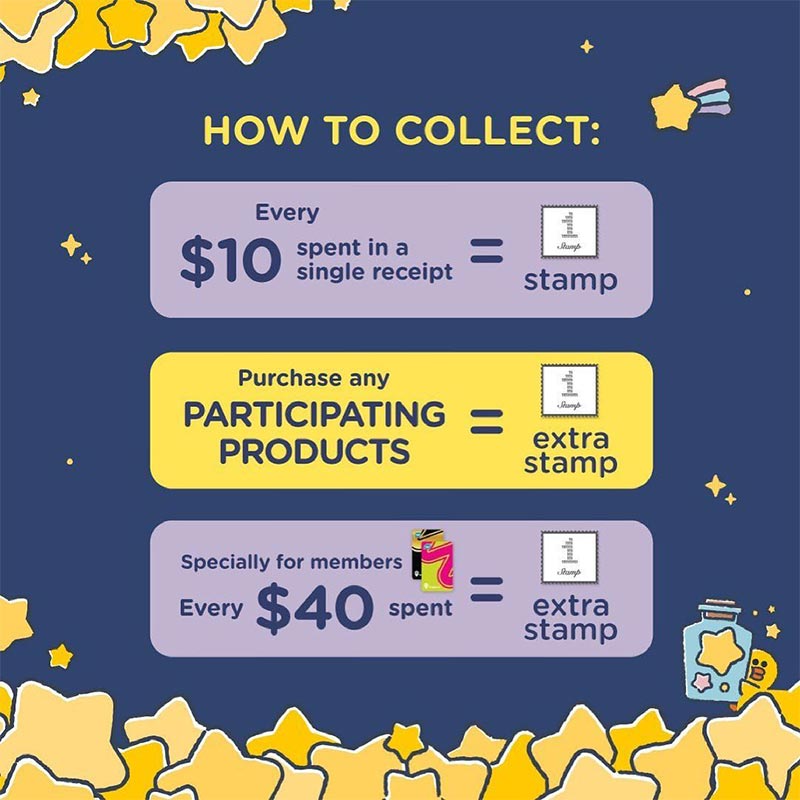 If you're sold on getting the items, then good news for you. Watsons is currently offering a good lobang where you can collect stamps from shopping at physical outlets. These stamps can then be redeemed to purchase the Watson x LINE FRIENDS Starry Starry Night at a discount.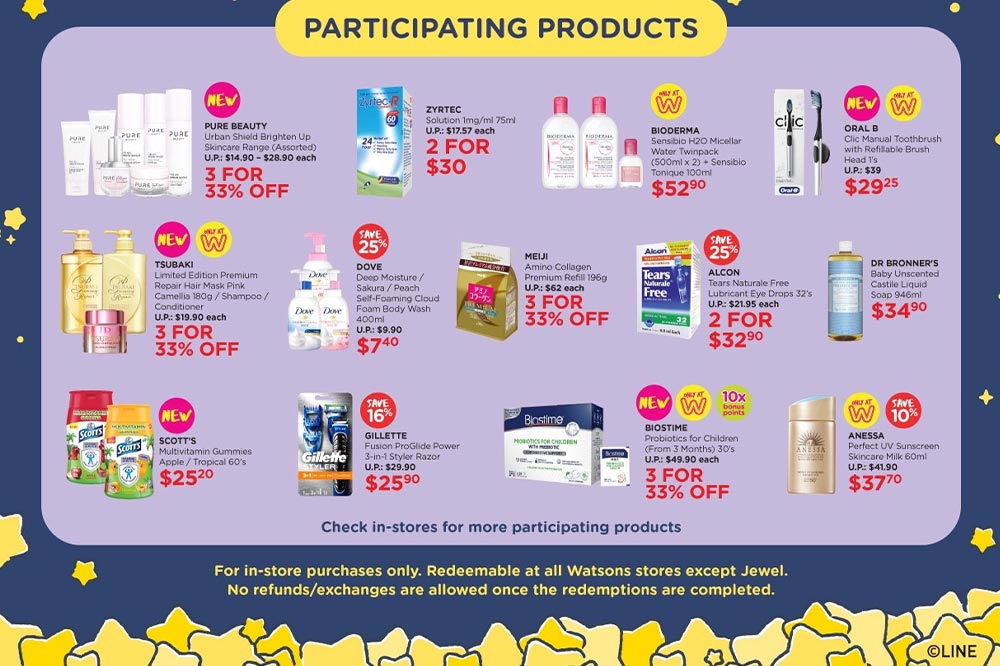 You'll also be entitled to extra stamps when purchasing participating products from Watsons stores. These include skincare items and supplements, meaning you can get the Starry Starry Night collection while shopping for your self-care needs. 
The stamp collection period will last from now till 28 July 2021 while the redemption period will last till 11 August. For more information on the promotion, you can check out Watsons Singapore's website.
The Watsons Singapore x LINE FRIENDS Collection Will Zhng Up Your Homeware Game 
The Watsons x LINE FRIENDS Starry Starry Night collection is so kawaii, you should be making plans to visit your nearest Watsons outlets ASAP before it's sold out. However, if you don't mind purchasing the products at full price, you can do so at Watsons Singapore's online store today. 
All images courtesy of Watsons.
Also read: 
These BT21 Night Lights Have Motion Sensors To Easily Leave Them "On" And Accompany You At Night