Pokémon Christmas At Shopping Malls
With Christmas steadily approaching and coinciding with the new Pokémon Scarlet and Violet games, trainers in Singapore are in for an exciting treat. 
Put on your adventure caps and head down to M Malls, located in Jurong Point, AMK Hub and Swing By @ Thomson Plaza, and catch Pokémon dance parades, take part in fun activities and get your hands on exclusive merch.
Pokémon-themed festive decorations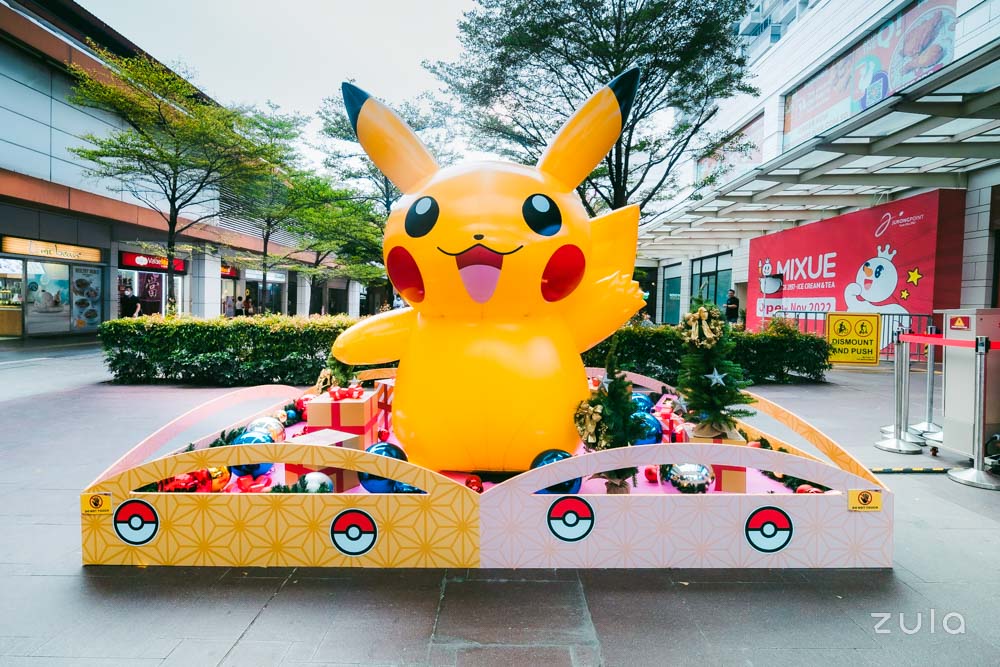 Stumble across wild Pokémon decked in festive decorations, such as this 2-metre high Pikachu inflatable that greets us at the entrance of the mall.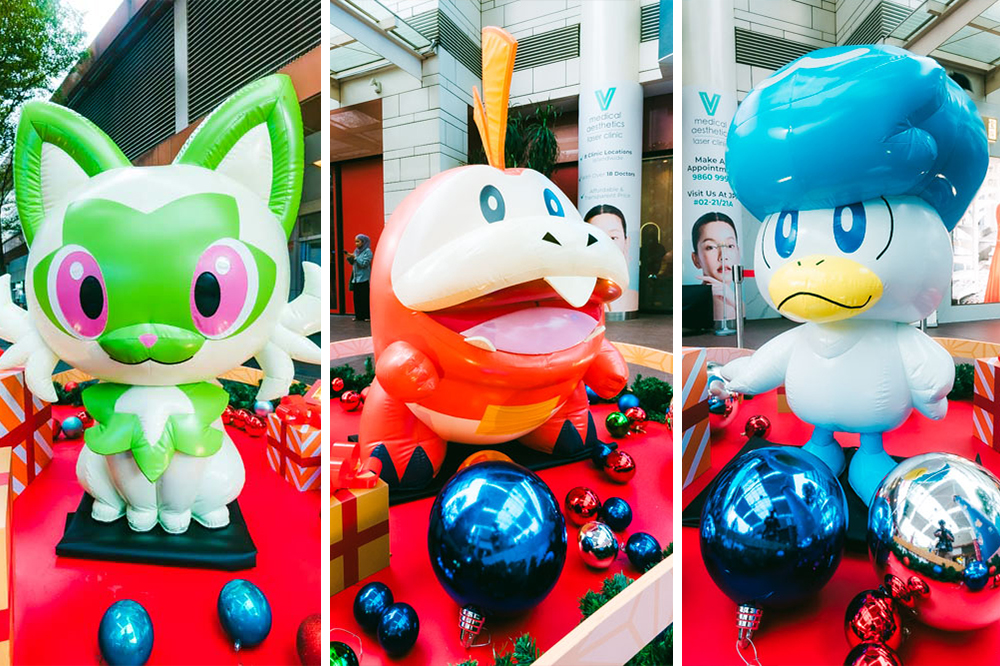 Get ready to battle with the new Pokémon starters from Pokémon Scarlet and Violet: Sprigatito, Fuecoco and Quaxly. If you've yet to pick a fave starter, perhaps going up close to #selfie with these inflatables will help you make a clearer decision.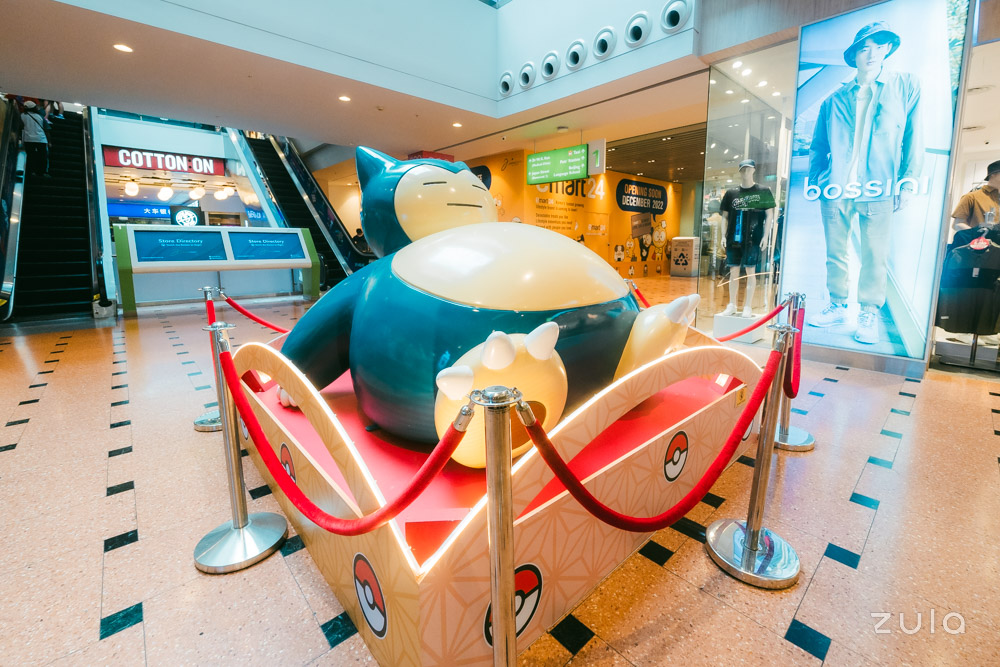 Don't miss out on this giant Snorlax sculpture sleeping inside the mall. Thankfully, it's not blocking your path, so you don't have to whip out a Poké Flute from your bag. 
Pokémon dance parade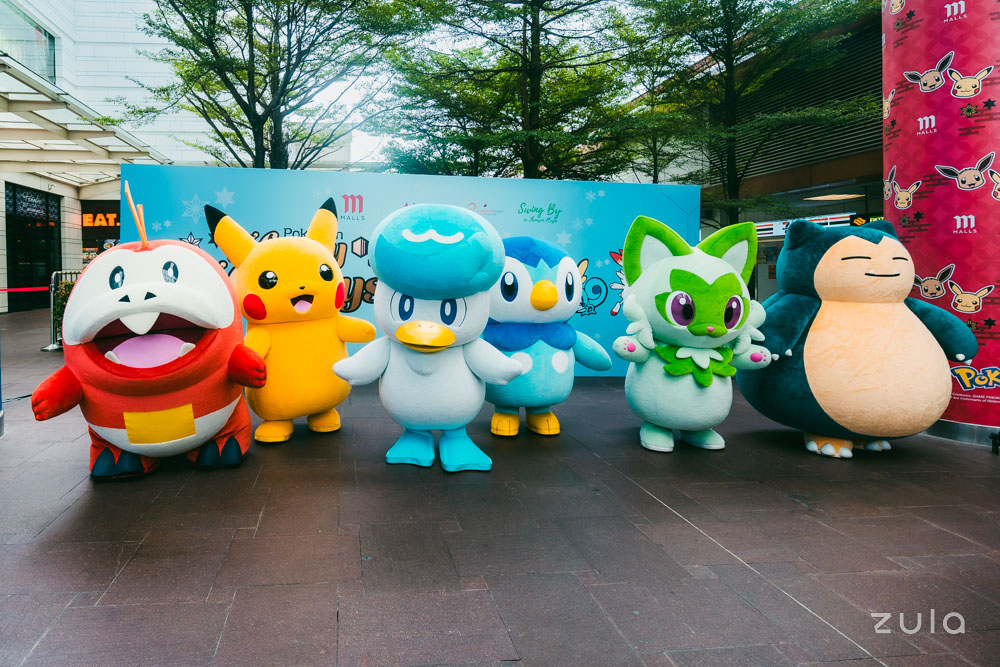 The highlight of this Pokémon Christmas event is undoubtedly the Pokémon dance parade, featuring the three new Paldea starters alongside Pikachu, Snorlax and Piplup. The six Pokémon will be performing a fun and adorable dance routine, finished with gold confetti to shower us in the Christmas glow.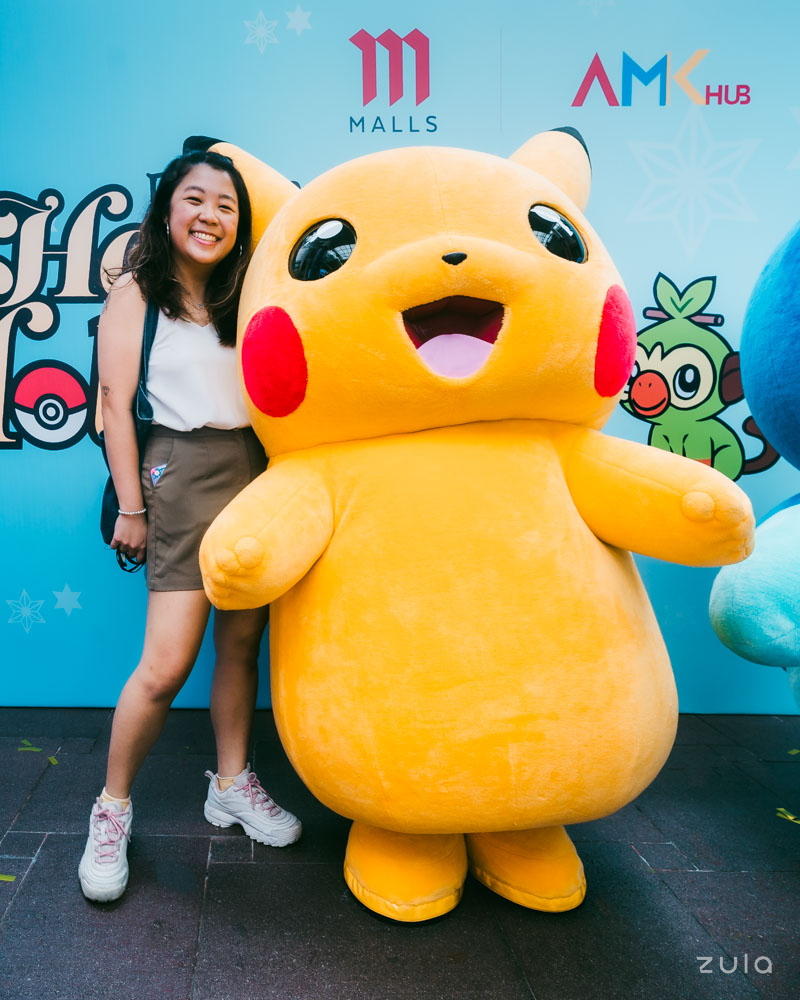 With every $30 spent in a single receipt, you'll be able to take photos beside your fave Pokémon. Now you'll be able to live out your full trainer potential and "walk" with your Pokémon like in the games. The photo session is limited to the first 20 pax per session. 
Don't worry if you missed your chance of the day, these Pokémon will also be making their way down to Jurong Point and AMK Hub from 2 to 4 December and 9 to 11 December 2022. 
Additionally, from 19 November to 26 December 2022, Snorlax will arise from its sleep and bring their besties, Pikachu and Piplup, on a walk around the mall. Held every weekend, one of the three Pokémon will take turns to hold meet and greet sessions for free.
Activities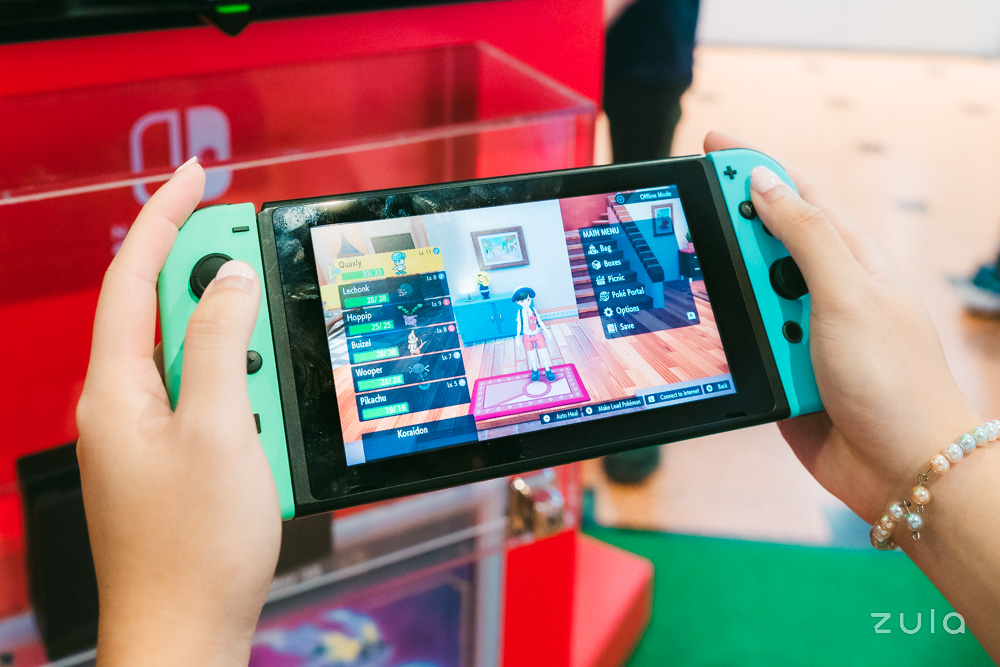 If you want to be the very best trainer, like no one ever was, challenge yourself to a range of fun Pokémon activities offered in the mall. Over at the Nintendo Switch game demo booths, you'll be able to enjoy a first-hand experience of the Pokémon Scarlet and Violet games.
The upgraded game graphics remind me of Pokémon Sword and Shield, complete with new features and a new generation of Pokémon — okay, I won't spoil the game too much for those who have yet to start. Carnival games and Ga-olé machines will also be stationed around the area to add more gaming fun.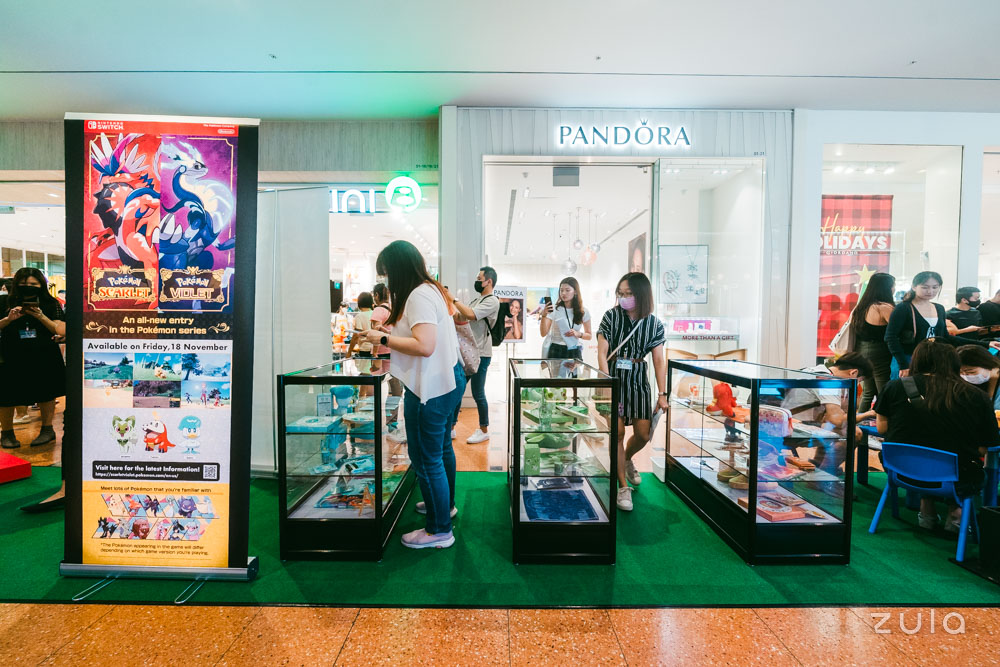 From 28 November to 25 December 2022, there will be trading card training sessions held every Friday to Sunday from 4pm to 6pm. This is your chance to learn the rules of the Pokémon card game and battle fellow players. Who knows, you might find yourself trading cards that can't even be found on Carousell.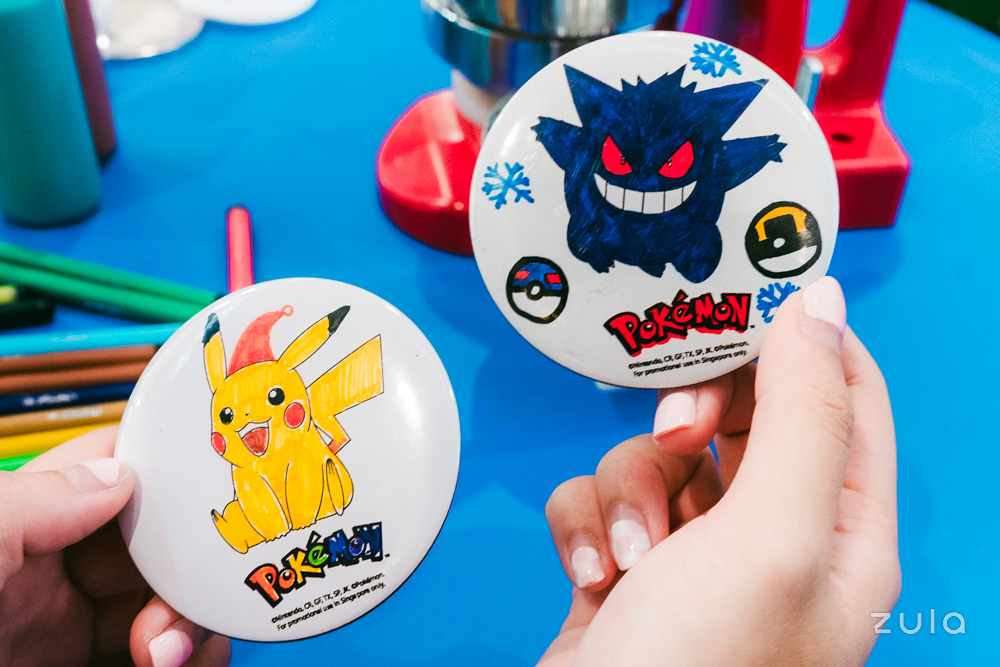 With every $30 spent in a single receipt, you'll get to try your hand out at the daily art workshops. If you've already collected all eight gym leader badges, now it's time to create your own Pokémon-themed badge to show off on your bag. 
Since Christmas is approaching, I added snowflakes around my Gengar design and gave Pikachu an electrifyingly cute Christmas hat. Let your imagination run wild with your very own design, available at 2pm daily.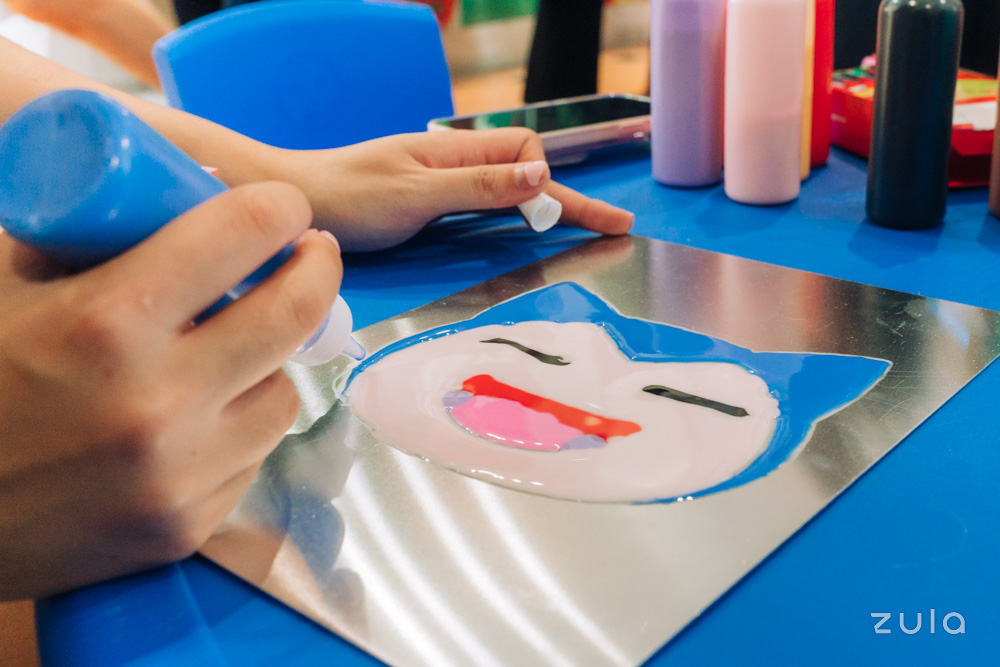 Awaken your childhood nostalgia with the window cling art in Pokémon designs at 5pm. You'll get to pick between designs from Snorlax to Pikachu to colour in and take home to decorate your windows.
Pokémon Centre pop-up store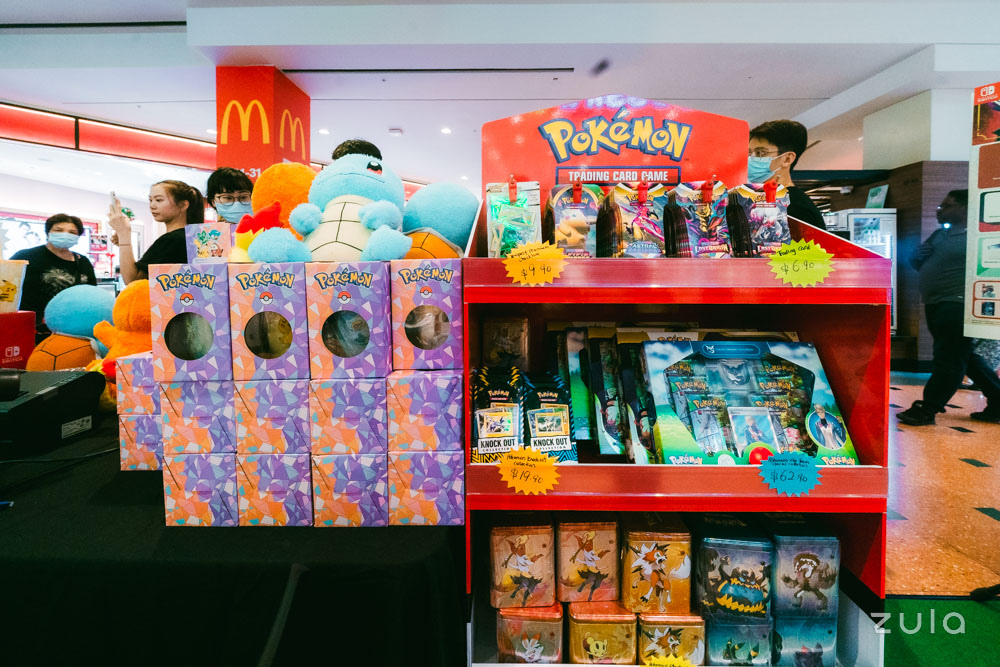 Pokémon Centre will be having their very first pop-up store in the west at Jurong Point from 22 November to 26 December 2022. Snag soft plushies, purchase new games and browse exclusive collectibles such as wrapping paper and luggage covers.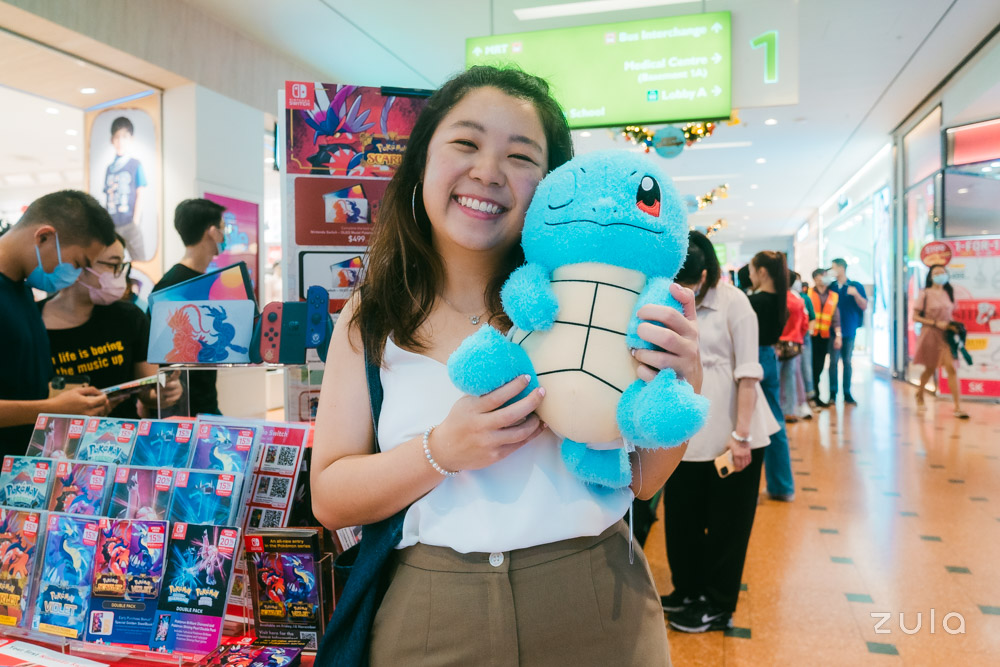 For those who have yet to purchase a gift for your secret santee who loves Pokémon, look no further. You'll certainly be spoiled for choice when doing your Christmas shopping here.
Spend and redeem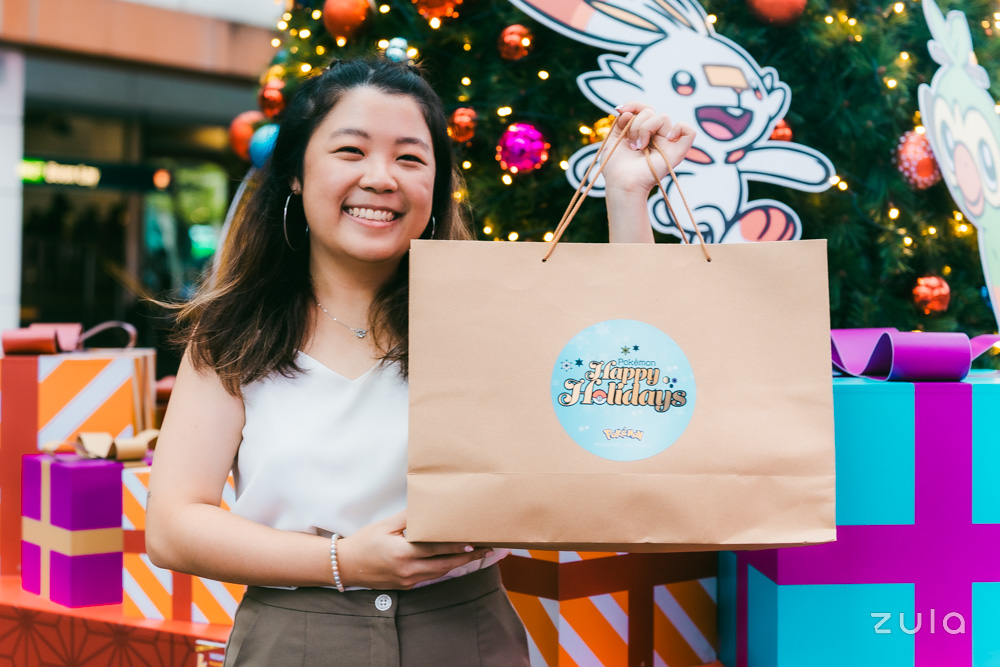 As Christmas is the season of giving, M Malls will be gifting Pokémon fans to a variety of limited-edition collectibles. From now to 16 December 2022, with a minimum spending that differs for each mall, customers will be entitled to Pokémon wrapping papers, umbrellas, luggage covers and M Malls e-vouchers. These are limited to two redemptions per day.
With just $30 spent at any of the three malls, customers can also enter an e-lucky draw. Prizes such as a gaming laptop, Nintendo Switch consoles, new Pokémon games and more will be up for grabs. 
The more you spend, the higher the chance you'll get to win. Prove that you're the ultimate Pokémon master by catching 'em all, and winners will be notified via email on 29 December 2022. Check out M Malls' website for the full information of their spend and redeem event.
Celebrate Christmas With The New Pokémon Starters & Fun Activities With Your Loved Ones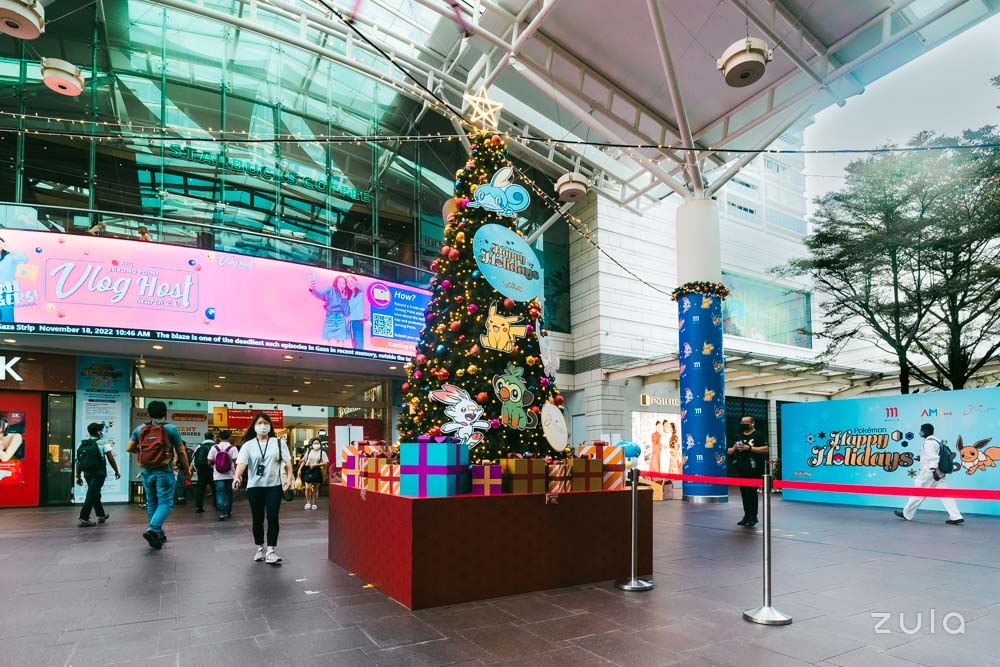 As if the new Pokémon Scarlet and Violet Nintendo Switch games aren't enough to get Pokémon enthusiasts pumped, these Pokémon Christmas treats at M Malls serve as the cherry on top. Head over to M Malls' website for more information on their Pokémon Christmas events.
Photography by Afiqah Amir.
Also read:
Marina Square x Pop Mart Now Has SG's Largest Gashapon Machine & Limited Sweet Bean Collectibles