Pokemon Makeup
If you're obsessed with Pokemon, you probably sport a pair of Eevee socks and have seriously considered having a Pokemon-themed wedding. Well, your beauty routine can also get a dose of kawaii now with this new Pokemon makeup collection.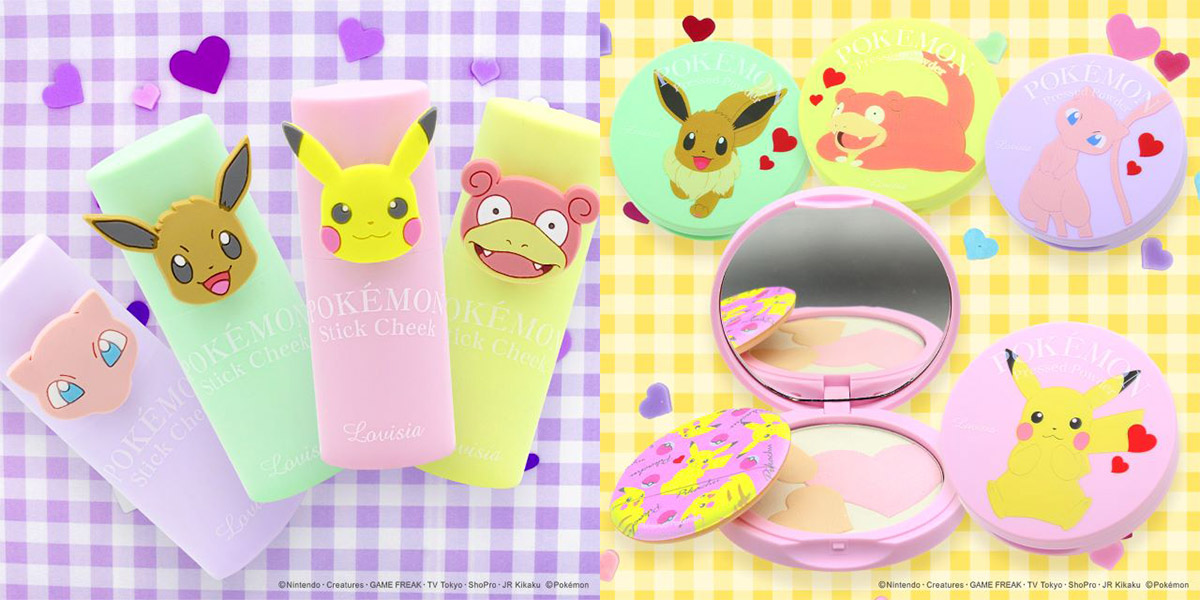 The makeup range from Japanese company Monosense, Ltd. features 4 blush sticks (left) and powder compacts (right). You'll spot your favourite characters on the packaging: Pikachu, Eevee, Mew and Slowpoke.
Pokemon Stick Cheek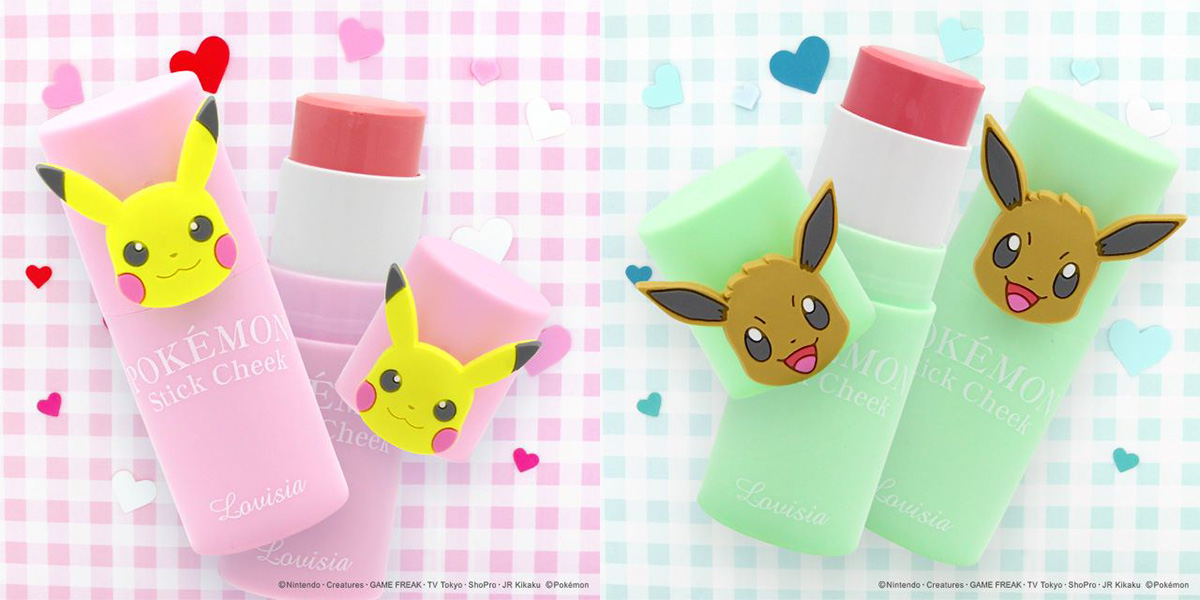 The blush stick with Pikachu on it (left) comes in a 'Milky Pink' shade, while Eevee's blush (right) is a 'Rose Pink' hue.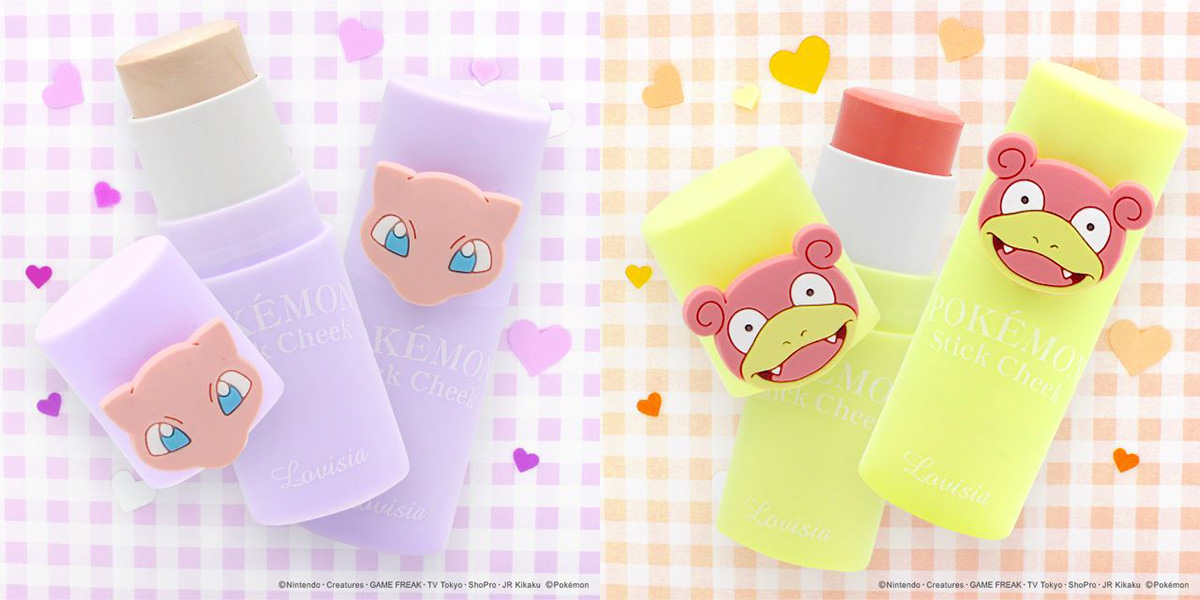 To match Mew's otherworldly glow, its highlighter stick (left) comes in a 'Pearl White' shimmer. If you want a bright pop of colour, try Slowpoke's 'Coral Pink' blush (right).
These blush sticks have a creamy texture, so you can blend them on your cheeks easily for a healthy flush of colour. You can even apply these shades on your lips and eyes. The portable stick format also makes it convenient for touch-ups throughout the day.
Also read:
Catch These Peek-a-boo Eevee Family Socks At Pokémon Center Singapore From 3 August 2019
Pokemon Pressed Powder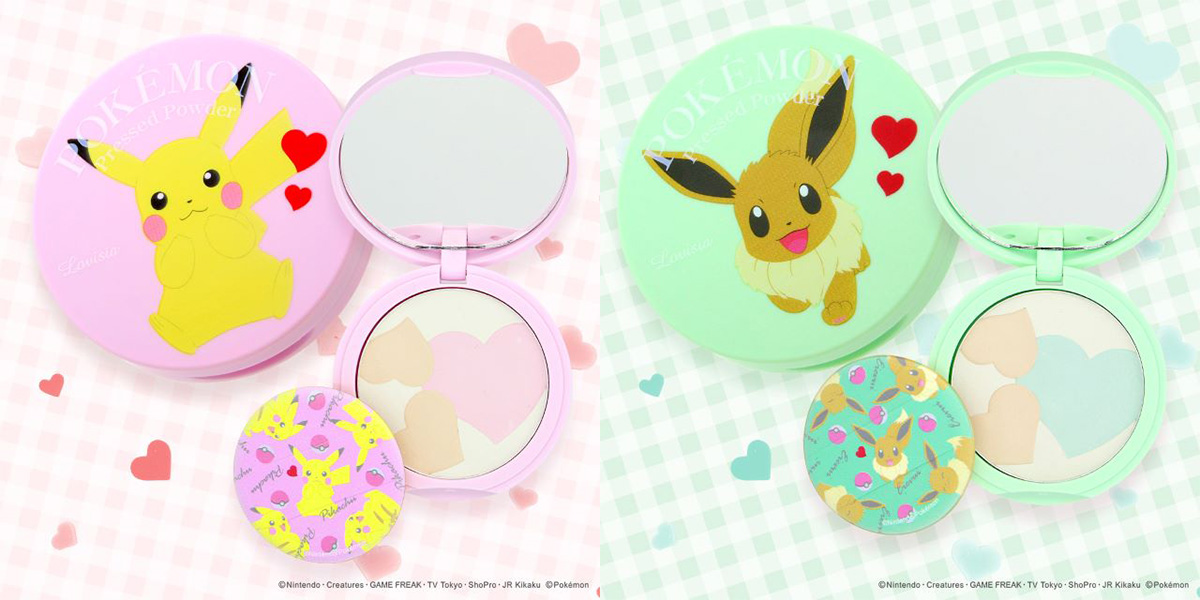 These pressed powders don't just look adorable adorned with the 4 Pokemons, they're also colour-correcting formulas to help even out your skin tone. Pikachu's pressed powder (left) has a pink tinge to brighten your complexion, while Eevee's mint-coloured powder (right) conceals redness.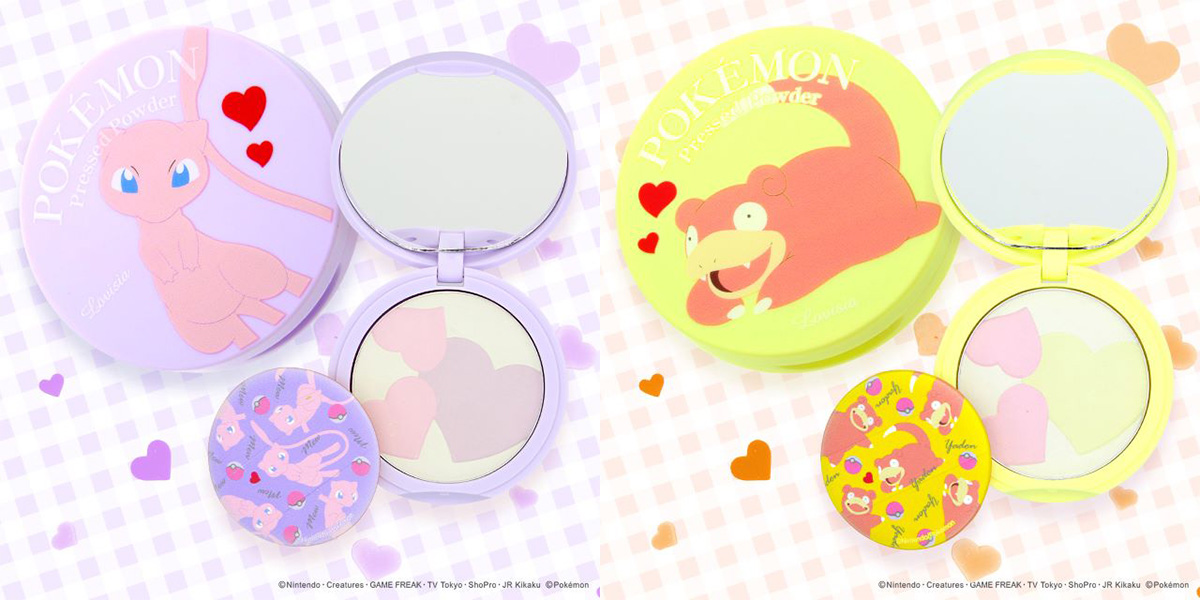 Mew's powder (left) has purple tones to counter yellow undertones for a more radiant appearance. Slowpoke's yellow-toned powder (right) brightens purple undertones, so it's best at hiding dark eye circles.
Each pressed powder compact comes with a built-in mirror and a powder puff stamped with a character design.
Shu Uemura x Pokemon Collection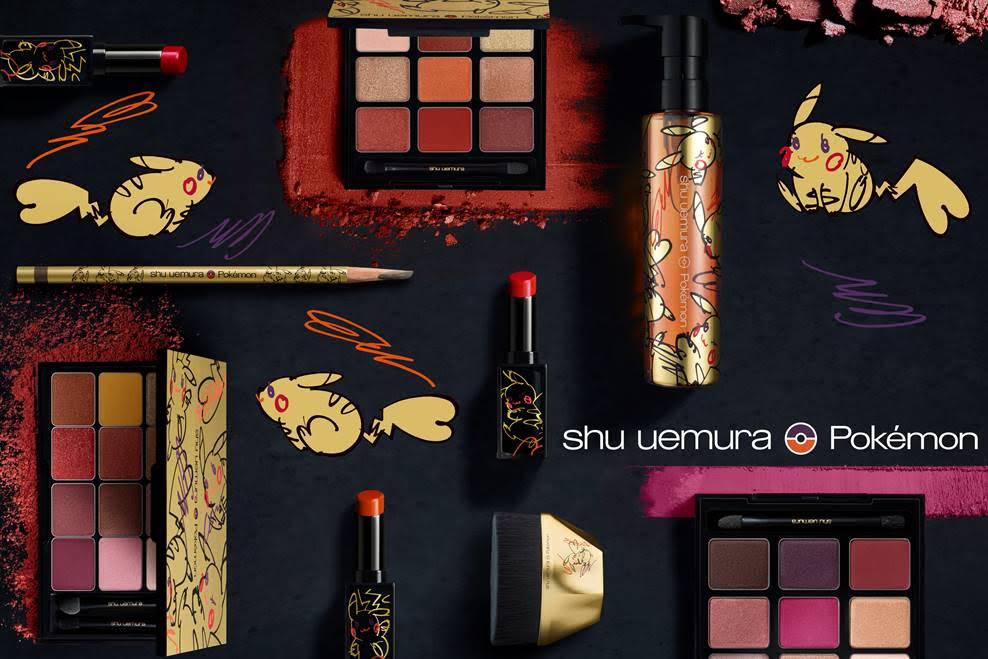 If you prefer a more abstract take on Pikachu, check out Shu Uemura's latest makeup collaboration, aptly named Pikashu.
The brand has put a cute spin on its iconic products, so you can get its bestselling cleansing oil, lipsticks, eyeshadow palettes and more with illustrations of Pikachu on them.
The collection will be pre-launched at Shu Uemura's TANGS at Tang Plaza counter and Tangs.com from 25 October 2019. It will drop islandwide at all Shu Uemura counters on 1 November 2019.
Pokemon Makeup From Monosense
The Pokémon makeup items from Monosense are now available at selected stores across Japan. That includes the official Pokémon Center shops, ITS'DEMO, Tokyu Hands and Village Vanguard outlets.
The blush sticks are priced at 1,300 yen (~$16.66) each while the face powder retails for 1,500 yen (~$19.23) each.
Also read:
Pokemon Weddings Are Now A Thing If You'd Rather Say "I Choose You" Instead of "I Do"