Pomelo Fashion x Chupa Chups Collection 
Many Singaporean kids probably remember the fond memories Chupa Chups gave them. Receiving the lollipops whether as a prize or after begging your parents for them brought unparalleled sweet satisfaction at the time. If you are nostalgic for those childhood days, you're in luck. Fashion retailer, Pomelo Fashion has teamed up with Chupa Chups on a collection of lollipop-inspired apparel and accessories.
T-shirts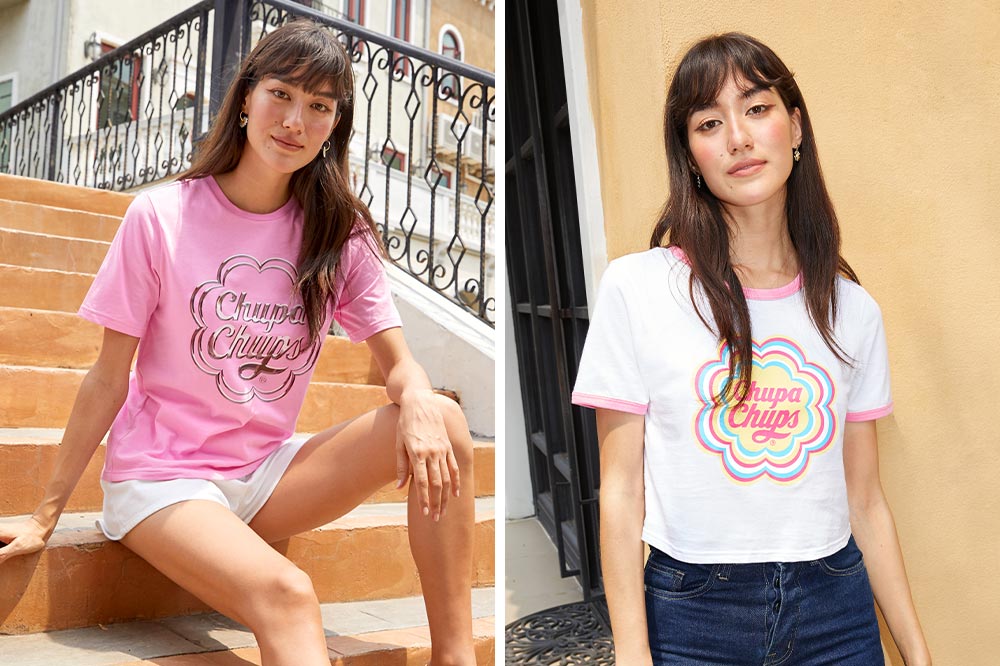 These t-shirts are an easy way to show your love for Chupa Chups by prominently repping its brand logo. With Singapore's especially hot weather these months, t-shirts will probably your go-to for the outdoors anyway.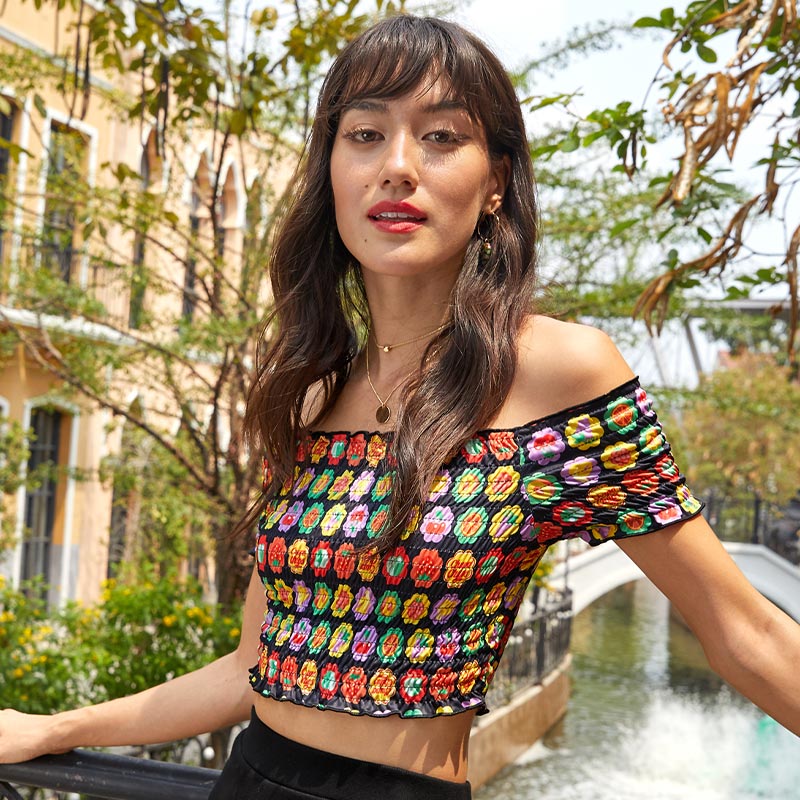 If you want something more unconventional, then pick the Graphic Crop Tee. It sports a multi-coloured array of fruit prints that pops against the all-black background of the top. 
All 3 pieces retail for $24.90.
Tops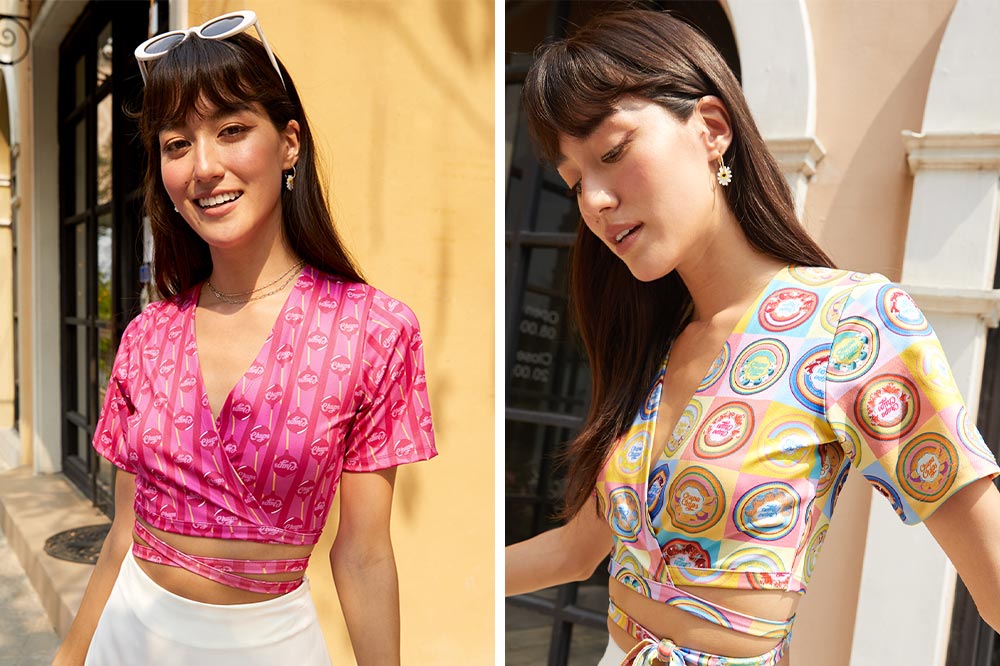 Though simple, the string detailing of the Tie Waist Tops adds elegance to an overall look. This comes in 2 designs – the pastel mosaic design (right) is an ideal choice for VSCO girls out there while the hot pink design (left) is great if you're seeking a louder ensemble. 
Both Tie Waist Tops are available for $29.90 each.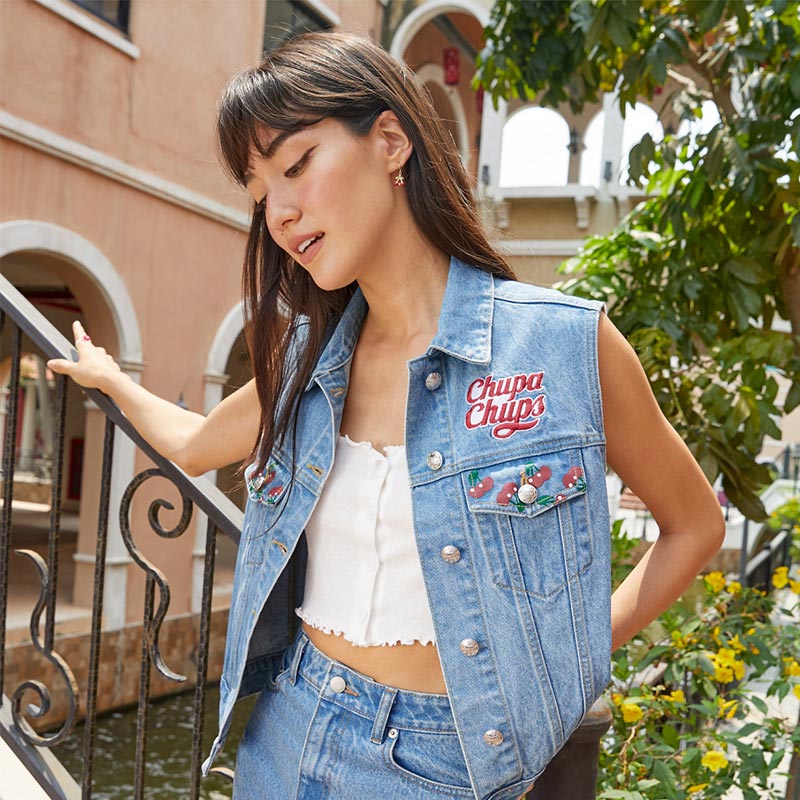 Safe to say, denim will never go out of style. Complete with the Chupa Chups typography and cherry prints, this denim vest gives old school vibes for riding on the retro revival trend. 
The Pomelo Fashion x Chupa Chups collection's Sustainable Denim Vest costs $59.90. 
Bodysuits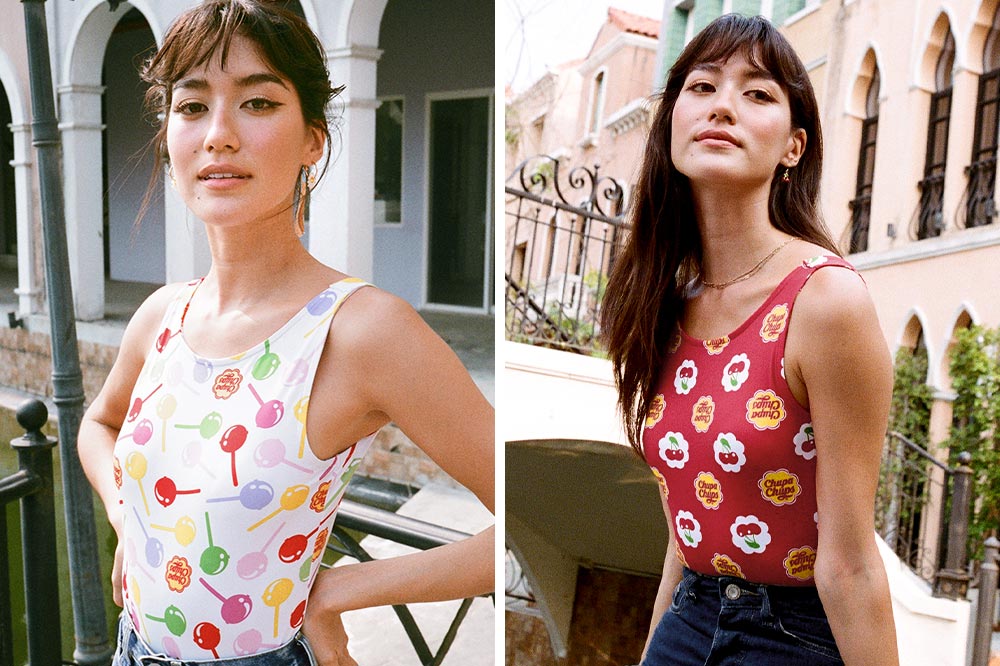 As we approach the mid-point of 2021, it's time for the return of hot girl summer. And, what better way to celebrate the season than with these form-fitting bodysuits. 
The Pomelo Fashion x Chupa Chups bodysuits can be purchased for $29.90 each. 
Also read: 
The New Vans x SpongeBob SquarePants Collection Will Add Hype To Your Wardrobe Bikini Bottom Style
Dresses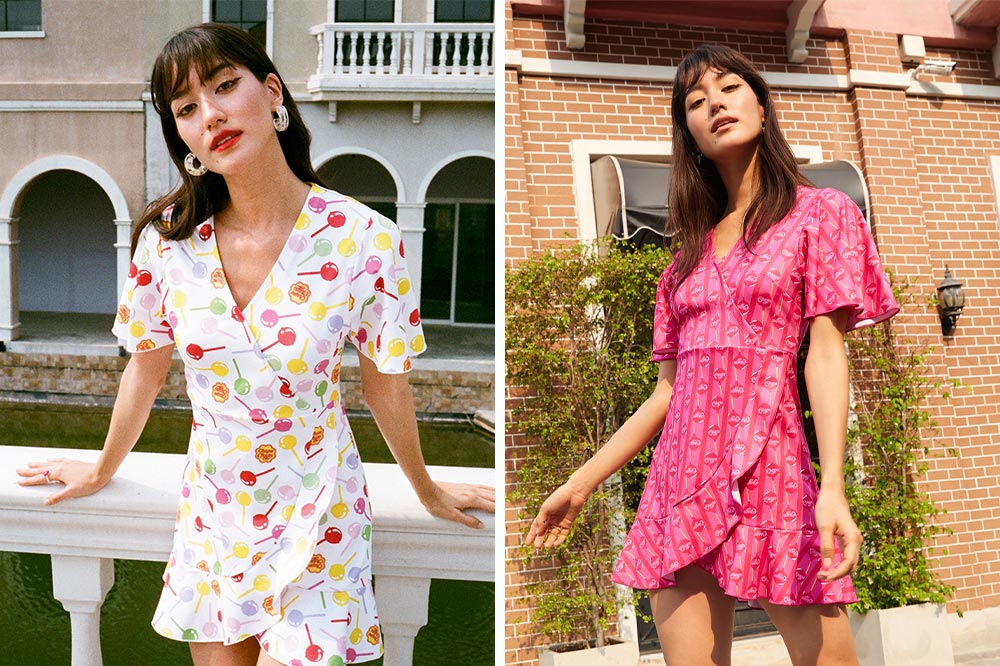 There are 2 designs to choose from for the mini dresses. In addition to being stylish, the pieces offer a comfortable range of motion while retaining a feminine look. 
The Lollipop Print Mini Dresses retail for $59.90 each.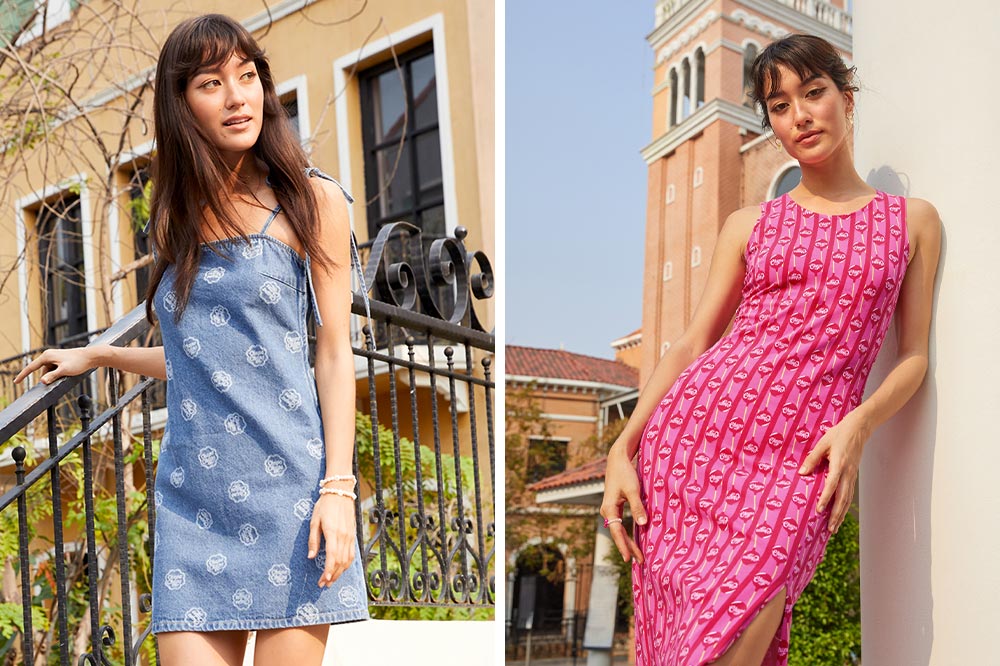 Of course, there are still options if you're seeking dresses with more traditional silhouettes. Go with the Logo Print Dress (left) for mid-length casual wear or the Lollipop Print Dress (right) to draw all eyes on you when you step outside. 
The Logo Print Dress and the Lollipop Print Dress cost $59.90 and $49.90 respectively.
Pants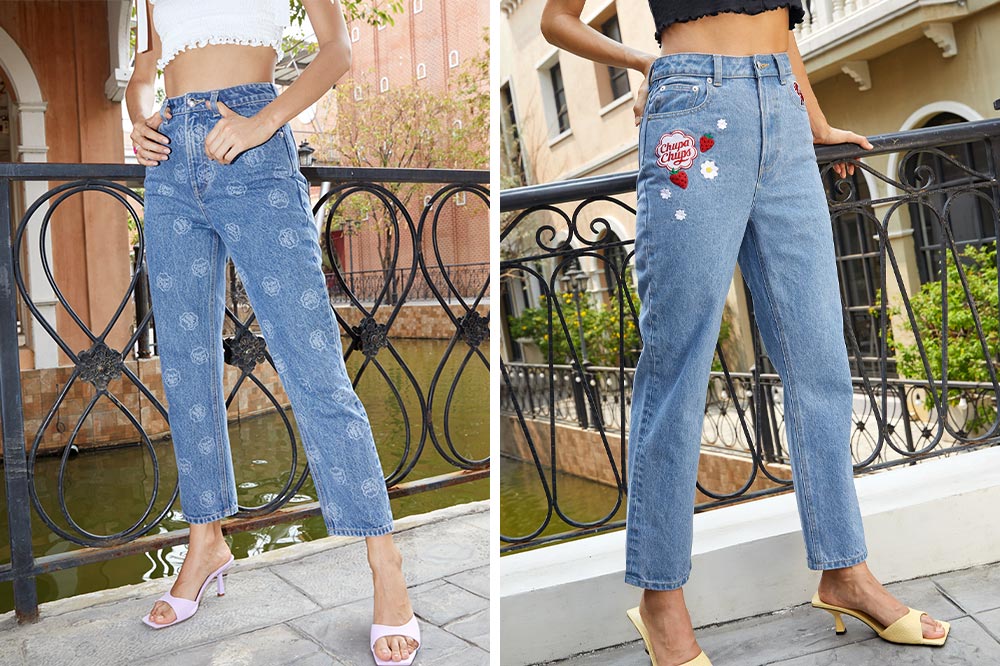 You can't go wrong with jeans and the ones in this collection are no different. With printed or embroidered logos on classic denim, you can flex your love for Chupa Chups with any outfit. 
Both pairs of jeans retail for $64.90 each.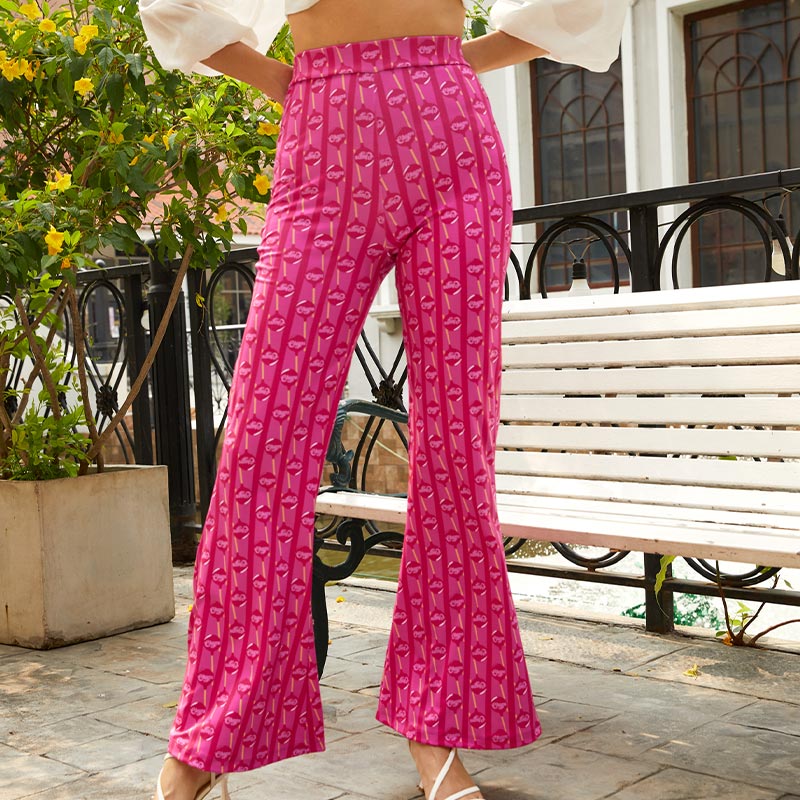 Throw it back to the disco era with the Lollipop Print High Waisted Pants which resembles bell-bottoms. Coupled with the vibrant hot pink, this is the pair of pants you will need for a '70s-themed party. 
The pants retail for $44.90.
Accessories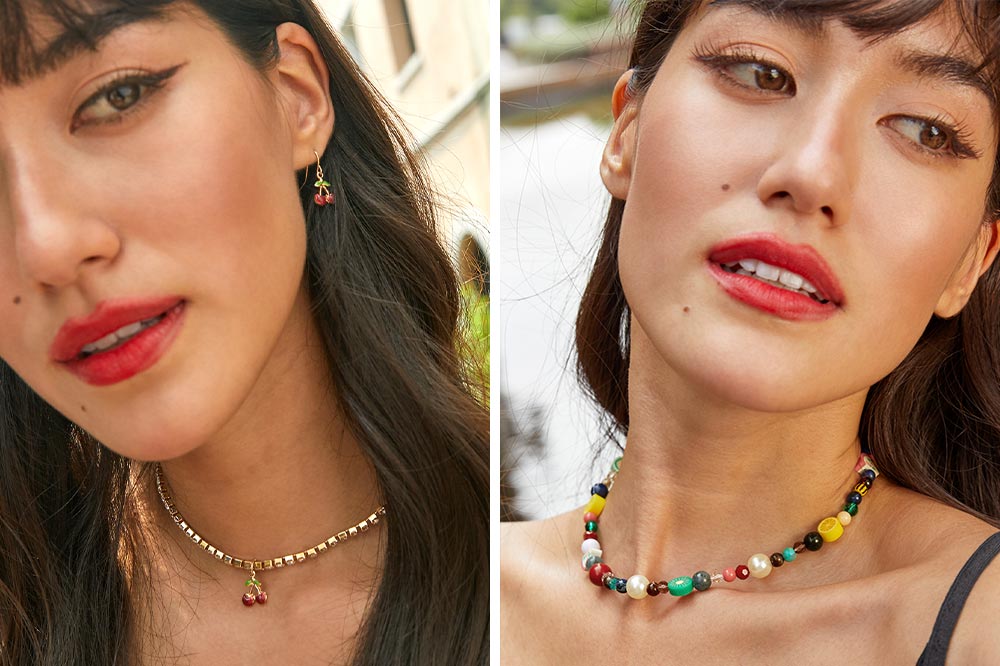 It's accessories galore with the Pomelo Fashion x Chupa Chups collection. Glam up your ensemble with a little quirkiness by copping the Cherry Necklace & Earrings Set (left)  or the Sustainable Bead Necklace (right). 
The set will cost $14.90 while the necklace will set you back $9.90.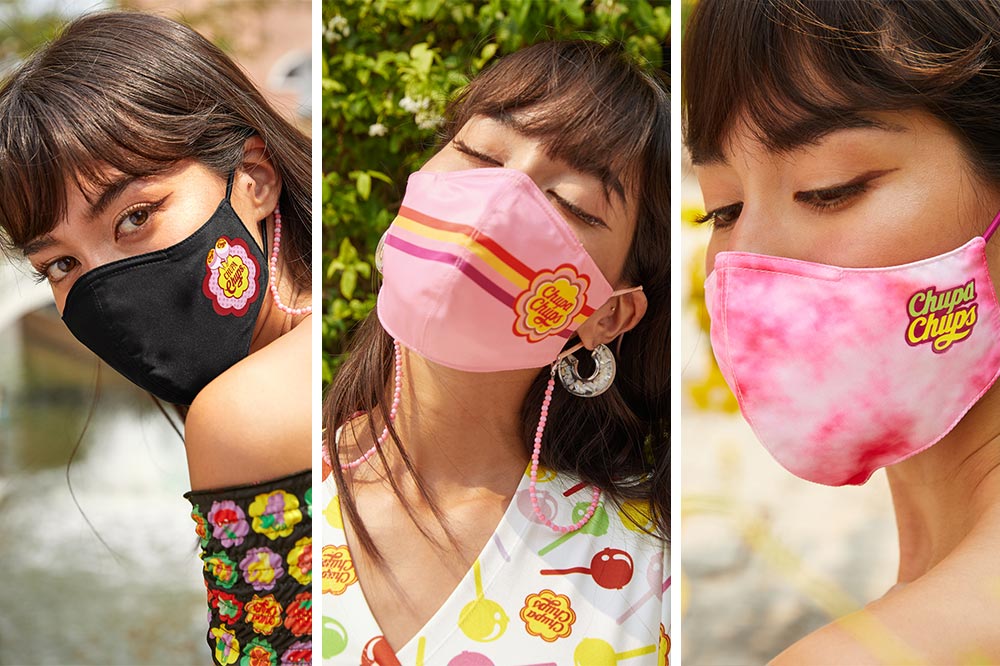 As COVID-19 cases continue to rise, face masks are more important than ever to curb spreading infections. There are 3 fun face masks designs to choose from so that you can add a little more joy to this inconvenience that is here to stay. 
All 3 masks are available to purchase for $14.90 each.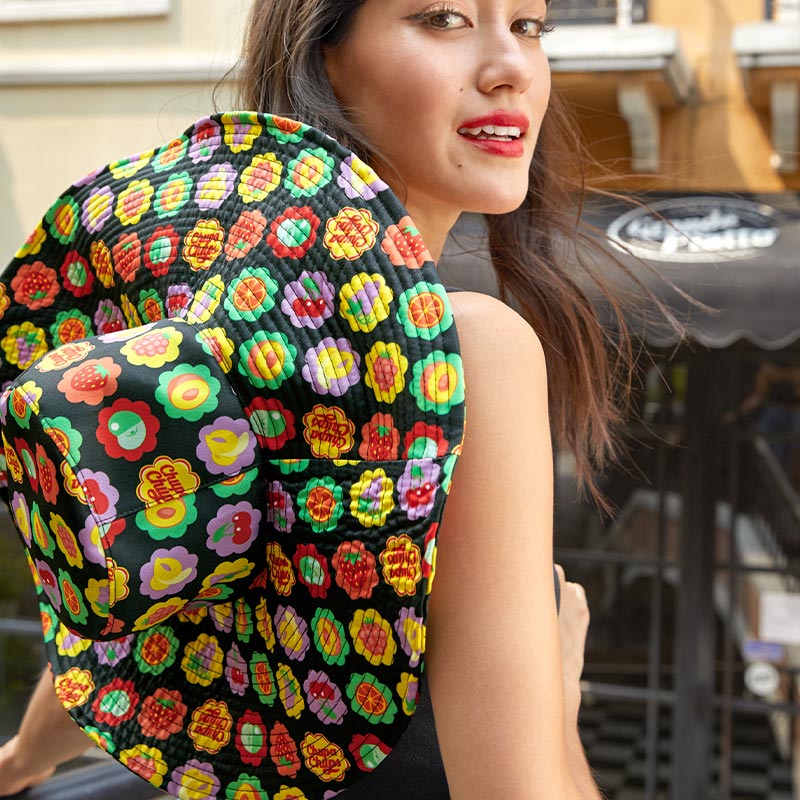 Say goodbye to basic strawhats and sunhats. The Graphic Wide Brim Hat will protect you from the sun while making sure you look cute for a day out at the beach. 
This hat retails for $29.90.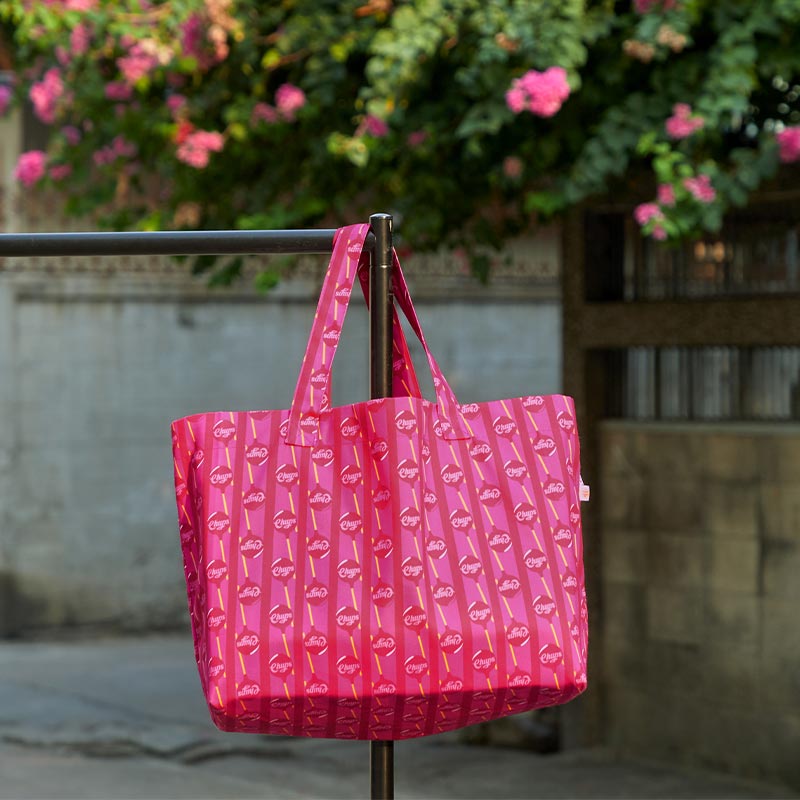 Last but not least, the Lollipop Print Tote Bag. Matching the design of other pieces in the collection, this tote bag will be the final piece to complete your Chupa Chups-themed coordinated get-up. 
The tote bag costs $39.90.
The Pomelo Fashion x Chupa Chups Collection Will Bring Back Sweet Memories. 
The Pomelo Fashion  x Chupa Chups collection is now available for purchase at Pomelo Fashion outlets, on its mobile app as well as on the retailer's online store.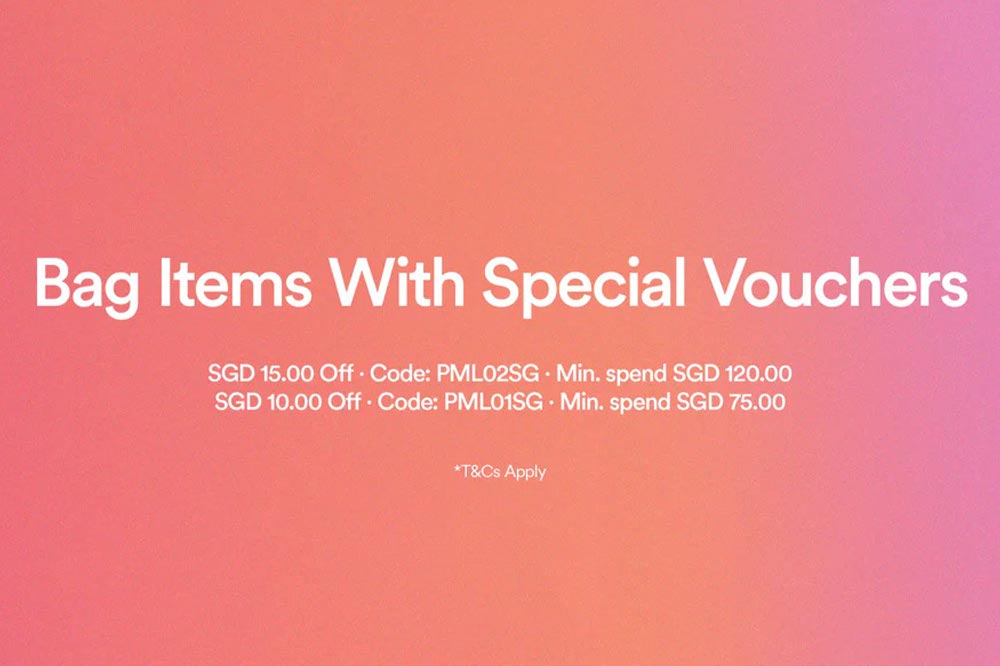 Good news for those who want to splurge. Pomelo Fashion is currently holding a sale on its website. You will get $15 off every purchase $120 and above while purchases of at least $75 will entitled you to $10 off. Be sure to order ASAP to cop the Pomelo Fashion x Chupa Chups collection for less. 
If you are interested in other themed-collaborations, then check out the Vans x SpongeBob SquarePants collection which will be dropping next month. 
All images courtesy of Pomelo Fashion. 
Also read: 
Adidas x Disney's The Little Mermaid Collection Features Quotes From Our Fave Characters Under The Sea