Rebel Hello Kitty Clothes By Dolls Kill
New Hello Kitty clothes, accessories and beauty products are now available on the Dolls Kill website. The collection crosses the line between cute and grunge all thanks to the Hello Kitty designs reinvented in black colourways and paired with metal hardware.
Dolls Kill is an online boutique that is all about the rebel look. Based in the US, the company sells everything from regular clothes to swimwear, shoes, accessories and makeup.
You can cop the items in the Dolls Kill x Hello Kitty collection on the Dolls Kills website, and prices range from US$8 (~S$11.33) to US$128 (~S$181.31).
Apparel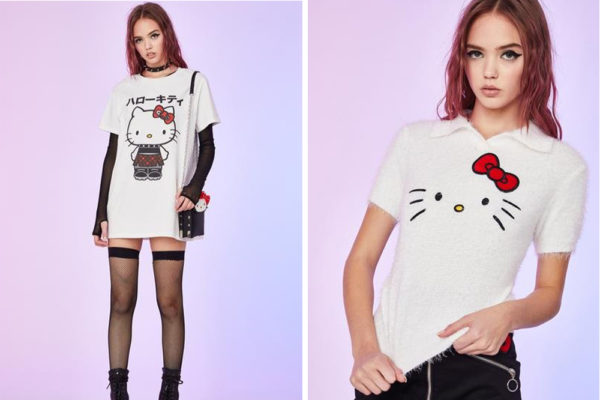 Simple and minimalistic, the Rebel Grl Oversized Tee (left) is the basic tee for you. The white t-shirt retails at US$35 (~S$49.58) and can be worn casually with denim shorts, or played up with a pair of stockings.
Hello Kitty Untold Story Fuzzy Sweater (right) is a short-sleeved polo tee, with the added comfort of the soft and stretchy fuzzy material. The sweater is currently priced at US$30 (~S$42.49). Tuck the sweater in for a schoolgirl look.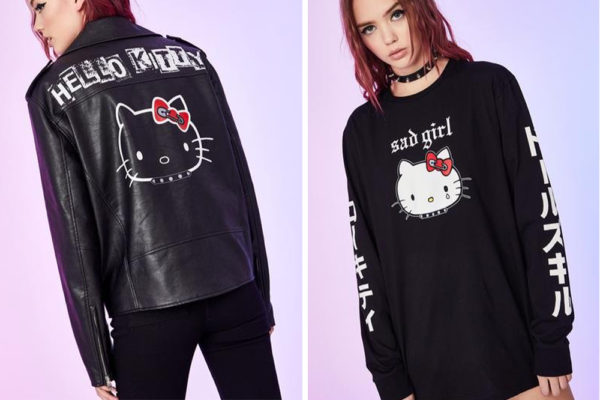 Rebel Grl Moto Jacket (left) costs US$88 (~S$124.65) and is made from faux leather to support the vegan lifestyle.
The Sad Grls Club Graphic Tee (right) is great for cold rainy days when you need a bit of a snuggle, or for post-CB library mugging sessions. The long-sleeved shirt is priced at US$38 (~S$53.83).
Also read:
Hello Kitty x Zojirushi Rice Cooker Will Let You Whip Up Your Next Omurice Meal Adorably
The collection also features the Sugar Coated Threat Mini Skirt (left) going for US$40 (~S$56.66). The skirt gives you a cute and trendy look owing to the red Hello Kitty ribbons and O-ring metallic hardware.
The Perfect Nightmare Plaid Skirt (right) is a rebellious take on the English schoolgirl uniform, and comes with a mini detachable pouch for your essentials. The skirt is priced at US$48 (~S$67.99).
Play up any basic tee with the Shadow Dimension Pinafore Dress (left) priced at US$38 (~S$53.83). The dress design is a smattering of Hello Kitty outlines on a black background.
Dolls Kill has reinvented the cheongsam with Hello-Kitty-shaped neon light graphics for the Pixel City Mini Dress (right). The dress retails for US$38 (~S$53.83).
Accessories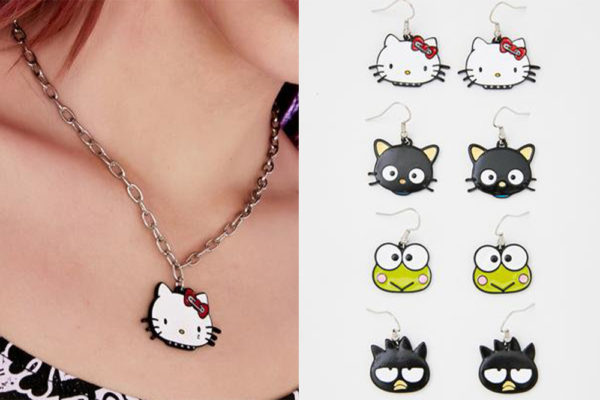 Go full on Hello Kitty with the Proper Punk Chain Necklace (left) priced at US$15 (~S$21.25), and the Besties In Arms Earring Set going for US$15.40 (~S$21.81).
Beauty products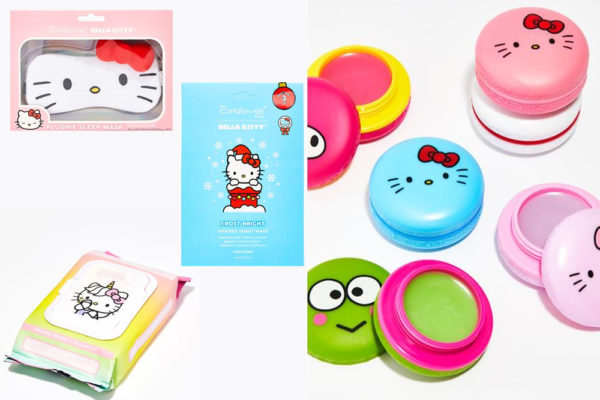 Dolls Kill also has beauty products such as the Hello Kitty Plushie Sleep Mask priced at US$9 (~S$12.75) and a blue Hello Kitty Face Mask Set that costs US$12 (~S$17) for a set of 3. Use the sheet mask before you fall asleep for maximum results in the morning.
The Unicorn Cleansing Towelettes is pre-wet with micellar water and helps you remove your makeup. The package comes in a pretty rainbow ombre. You can also get the Hello Kitty Cake Macaron Lip Balm in different designs to make your kisses extra sweet. Both products retail for US$8 (~S$11.33).
Rebel Hello Kitty Clothes Lets You Achieve The Misfit Look
Hello Kitty clothes and beauty products are perfect for all kinds of Hello Kitty lovers, regardless of your usual vibe. Whether you're into grunge or into kawaii looks, the Dolls Kill x Hello Kitty series has something for you.
Also read:
Funko Will Be Releasing Rainbow Hello Kitty, SpongeBob & Batman Pops To Support The LGBTQ+ Community
All images: Source