Rental Rooms In Singapore 
Sure, BTO-ing is great for those who are in a boy-girl relationship and willing to wait for a whole 5-6 years before they move out. However, for single pringles or couples in same-sex relationships, the options to live together without it costing a bomb are starkly limited to options like rental rooms.
But all hope is not lost .There are co-living options in Singapore that offer both rooms and entire apartments for rent so that you can live independently or together with your loved one. From shared flats to penthouses, you can pick what fits your budget best and live in a space that caters to your every need. 
1. Hmlet – 32 locations in Singapore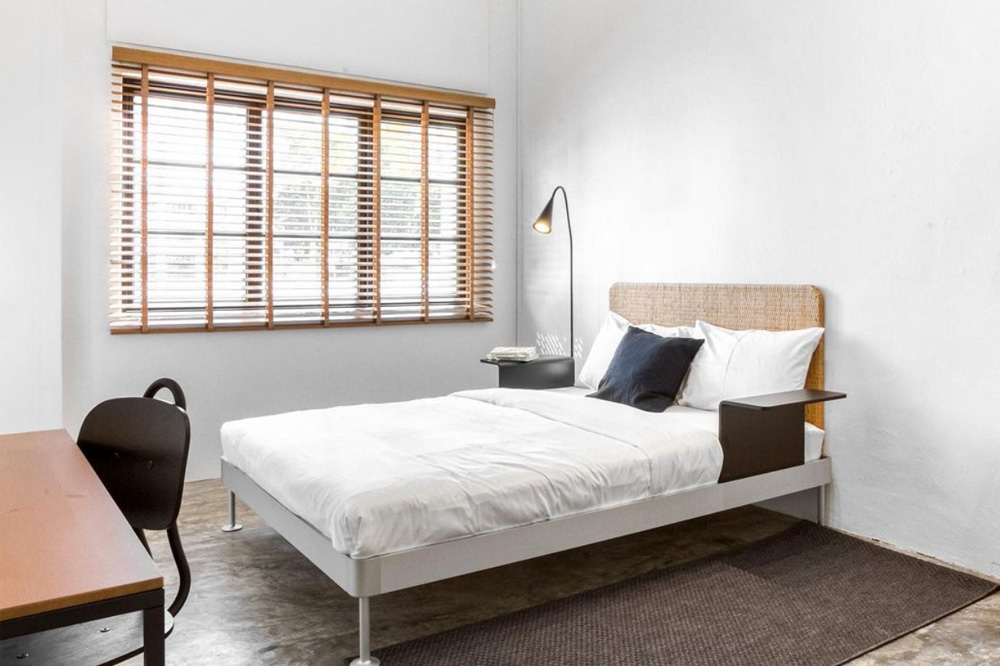 Source
This Hmlet doesn't come with ghosts or crazy uncles like the Shakespearean play. Instead, it's a co-living arrangement which gives you the opportunity to rent out one of their fully furnished spaces which is equipped with amenities like a washing machine and air conditioning. 
They offer 32 different locations around Singapore with a variety of room types, from master bedrooms with toilets to full apartments with more than 1 bedroom.  
Even if you rent a smaller pocket room, the apartments come with fully-furnished shared spaces so you can really feel at home. 
Additionally, Hmlet offers community living so you won't feel so alone and be able to participate in organised activities with the other renters. After a day out with your new friends, you can return home to your private space. Cleaning is even included so your space will remain fresh and organised. 
Minimum stay period: 3 months
Contact: WhatsApp +65 31385596 or fill up the enquiry form here 
Website | Instagram | Facebook 
2. Cove – From $800 a month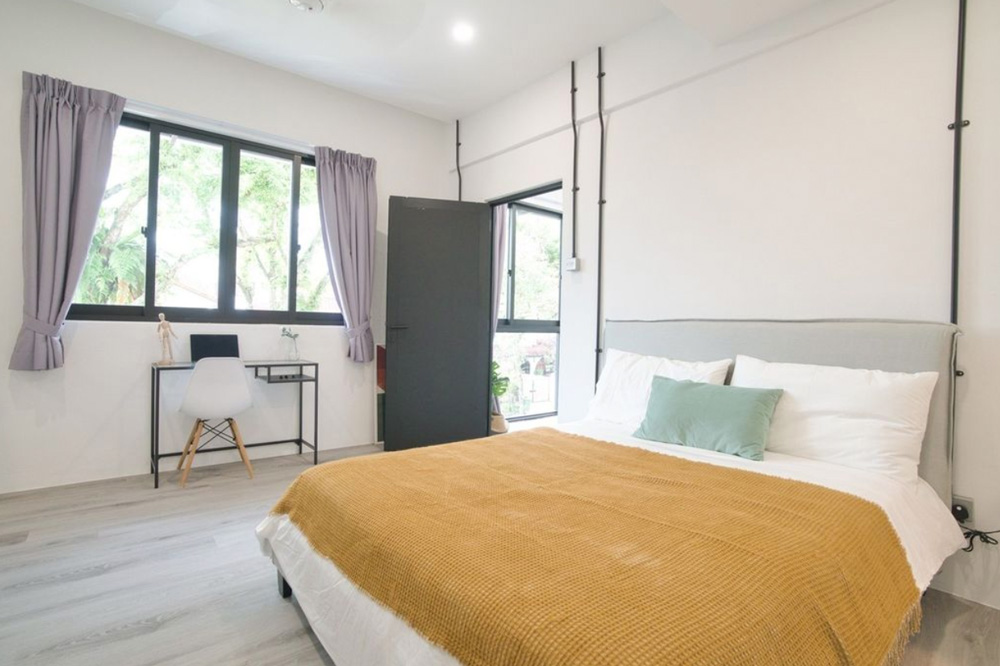 Source
With rental pricing from as low as $800 a month, Cove gives you the option of private units and flatshares in condos, landed houses and apartments. Along with being fully furnished, every rental includes kitchenware, cleaning and maintenance to make things easier for you. 
If you're feeling more boujee, you can pick from one of their Cove luxe options, where rooms are supplied with atas furnishings and more amenities like an attached balcony and a comprehensive array of kitchenware.
The majority of the housing units are in vibrant neighbourhoods like Tiong Bahru and Tanjong Pagar, which are known for their eateries, activity centres and unique sights. And if you're worried about who you'll be rooming with, basic information like the gender and occupation of your flatmates are provided. 
Minimum stay period: 3 months
Contact: Call +65 31631597 or WhatsApp +65 31384860 or email enquiries@cove.sg
Website | Instagram | Facebook 
3. Casa Mia – Located in the heart of the city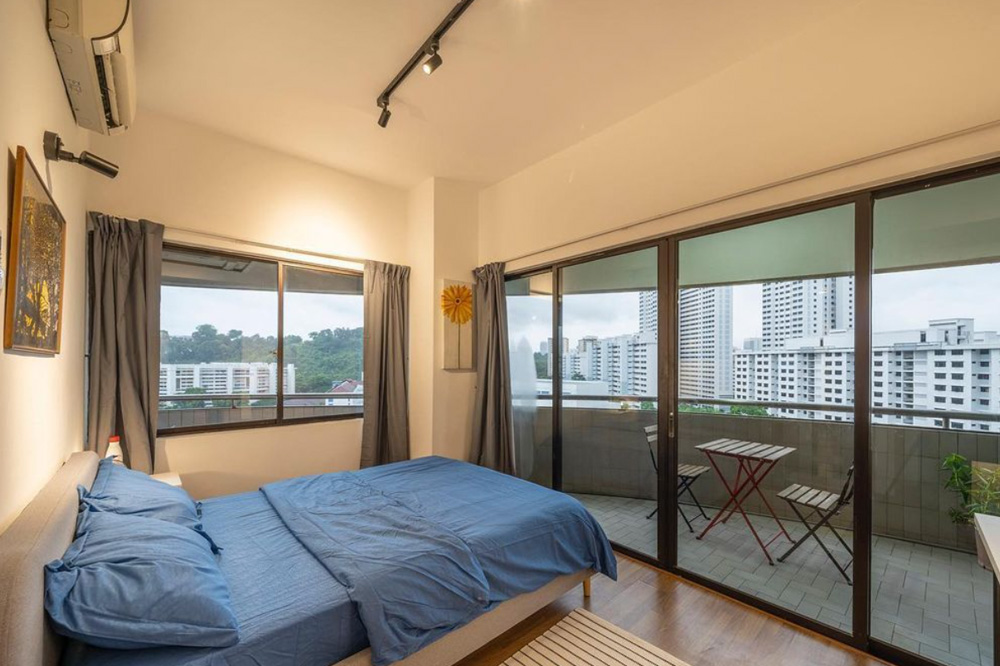 Source 
Casa Mia, similar to the other 2 previously mentioned, offers rooms and units with well-decorated spaces and utilities. Areas in which the housing is offered are centred around bustling neighbourhoods like Robertson Quay and Orchard so you can easily explore the city area or get to the office. 
In fact, the locations are recommended for professionals who want to be close to business hubs for both networking and commuting.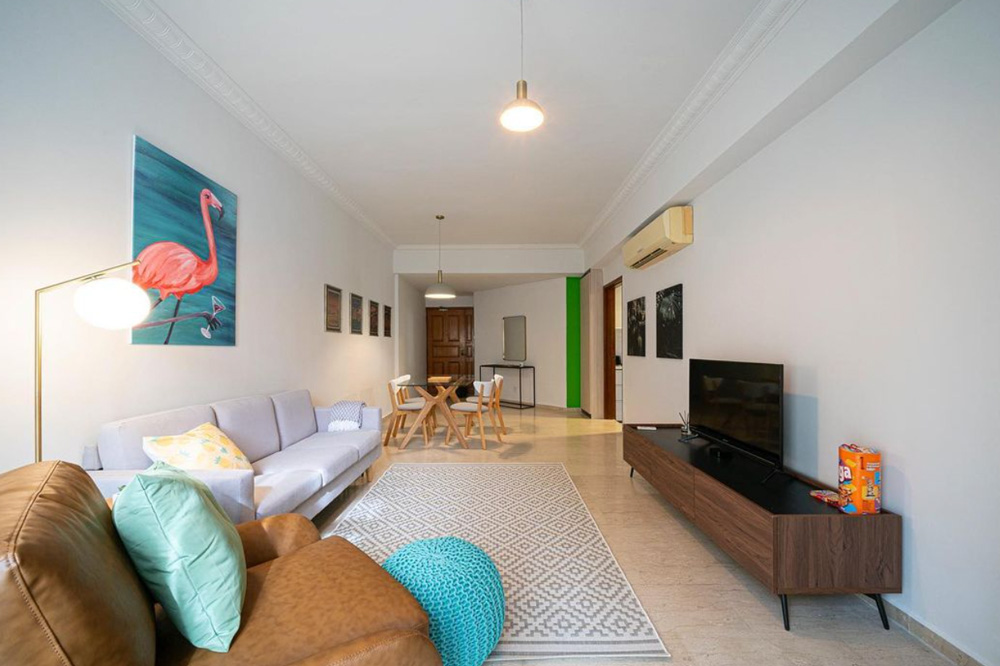 Source
Membership to Casa Mia also makes your stay more comfortable with features like maintenance, home essentials and laundry equipment provided. If you decide to stay for longer, the pricing will also be made lower depending on the unit. 
Common areas in the units are also made to cater to your comfort and work needs with multiple seating areas in common spaces.
Minimum stay period: 3 months
Contact: Email hello @casamia.co or fill up the enquiry form here
Website | Instagram | Facebook
4. Figment  – Shophouse accommodation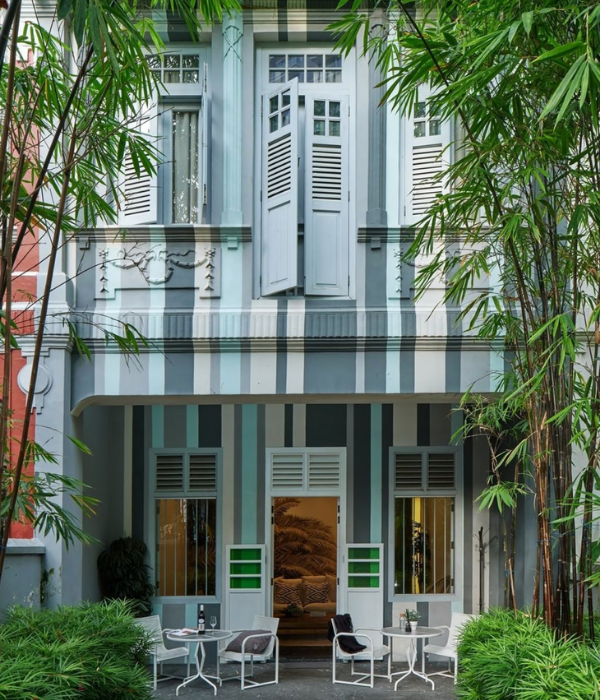 Source 
Have you ever walked past Tanjong Pagar and thought "how amazing would it be to stay in a shophouse?". Well, Figment might have a more pricey rental fee, but you'll be able to make that dream come true. 
Aside from providing boutique-style living with homes inspired by local art, architecture and design, you'll also get an abundance of personal space. Every unit includes your own private room with a toilet, and is fully furnished to align with the theme of the entire studio.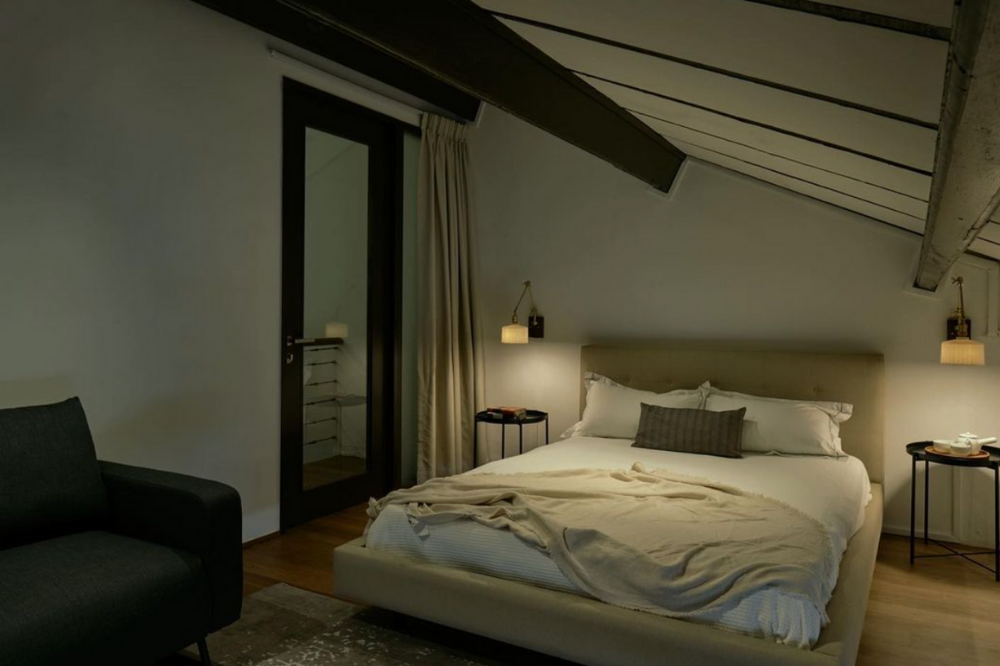 Source 
Aside from being able to live in a heritage space, the themes selected for each unit also give you a taste of local culture. As a matter of fact, there's even a studio available that's completely covered in white furnishings, from the bedroom to the common living spaces. 
Minimum stay period: 3 months
Contact: Call 8726 2162 or email hello@figment.live
Website | Instagram | Facebook
5. The Assembly Place – School hall life 2.0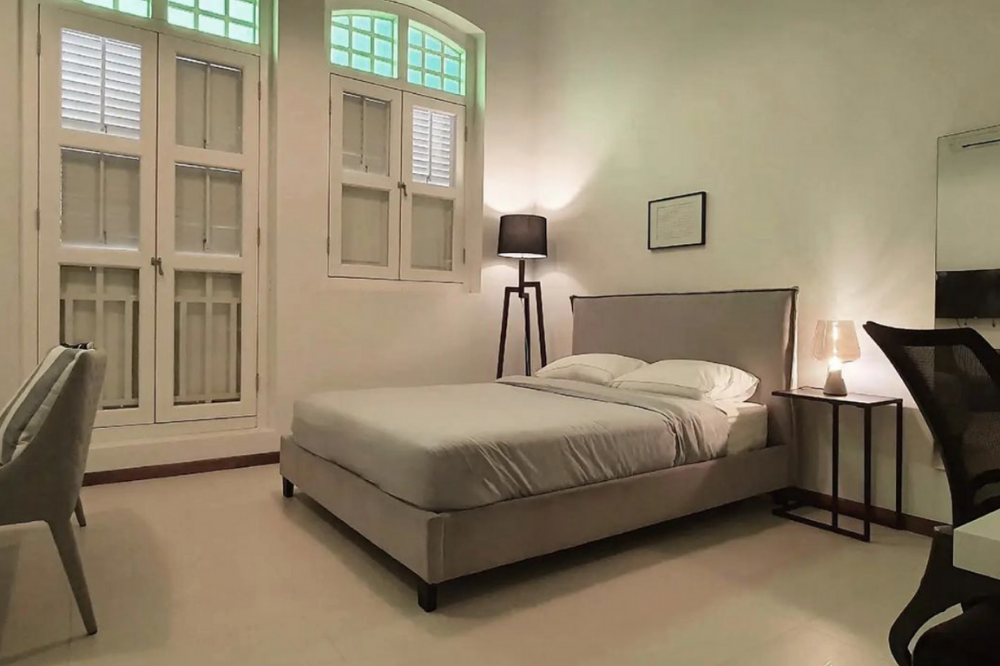 Source 
For those of you who miss hall life and having shared spaces nearby to meet up and chill with friends, then The Assembly Place is for you. With the aim of providing  meaningful conversations in an inclusive environment, they offer affordable living places, with a focus on common spaces.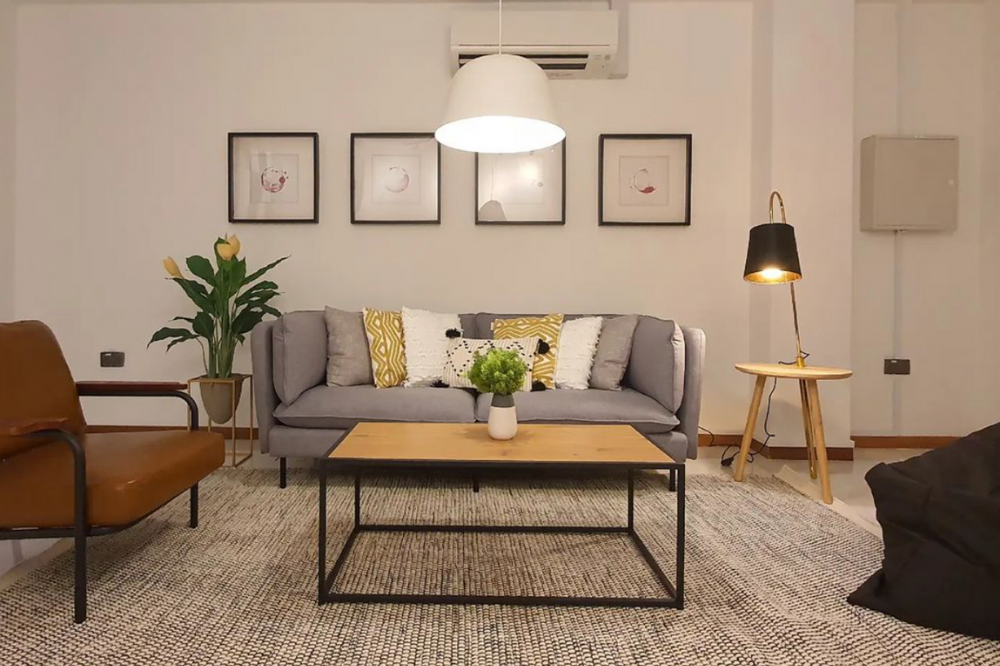 Source
All the units available are fully furnished, providing you with both an air-conditioned room to wind down and cosy common spaces for you to make the most of social hour. They also have a variety of apartment types like shophouses, apartments and more located in convenient locations across Singapore.  
Membership also entitles you to discounts at places like Jekyll & Hyde and One Dance Asia so you can enjoy your time exploring the neighbourhood. 
Minimum stay period: 3 months
Contact: Email info@theassemblyplace.com or fill-up the form here 
Website | Instagram | Facebook 
6. Dash Living  – Hotel rooms with kitchenettes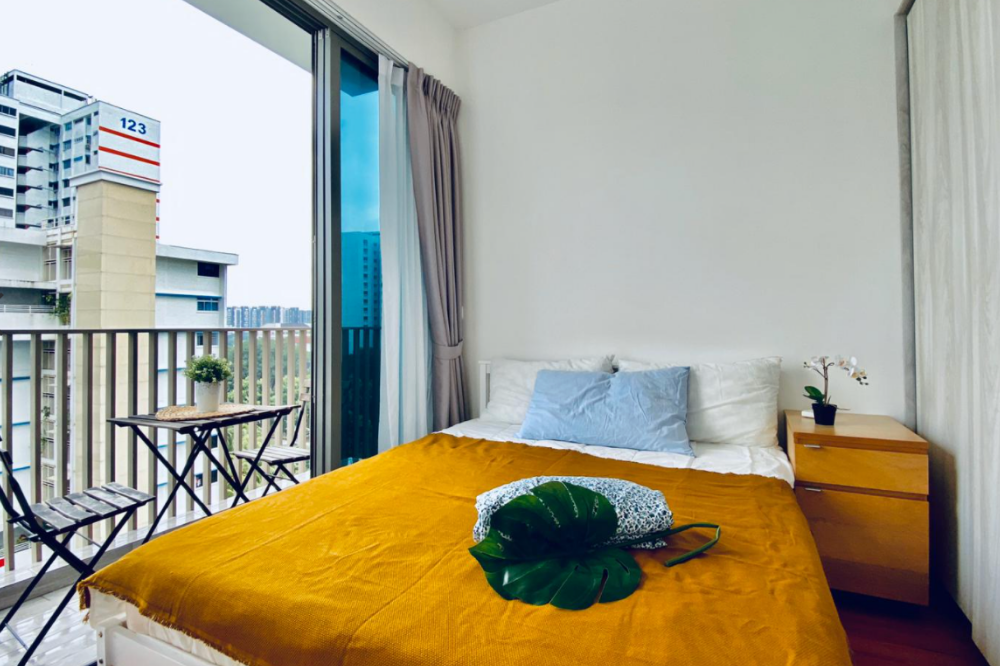 Source 
After a staycay, we often miss the luxe-life that hotels offer – so why not enjoy the premiums right at home? Aside from serviced apartments, Dash also offers hotel residences for rent which range from lofts to large rooms with kitchenettes and floor to ceiling windows. 
While some options have shared bathrooms, you can also opt for a space with a private toilet. Utilities, laundry and cleaning are also provided for your convenience.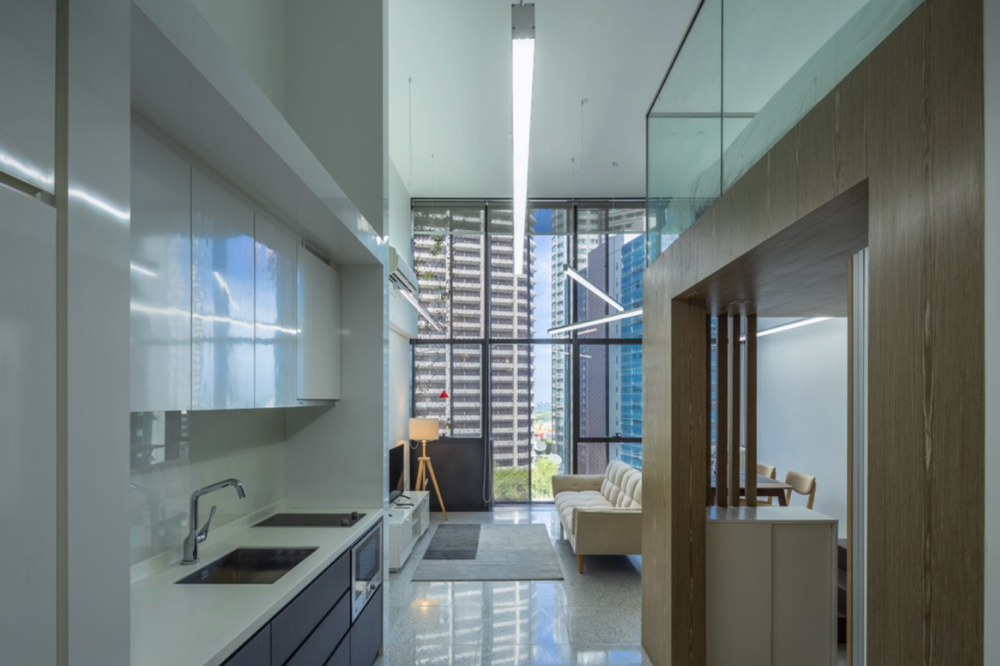 Source
You additionally have a long list of locations across Singapore to pick from, including Paya Lebar and Farrer Park, all of which fit a variety of rental budgets. For the apartments available, they are all completely reserviced and fully furnished so all you need to pack are your personal belongings. 
Minimum stay period: 3 months
Contact: Call +65 3129 4313 or email support.sg@dash.co or WhatsApp +65 3129 4313
Website | Instagram | Facebook 
7. Hei Homes – Penthouse options available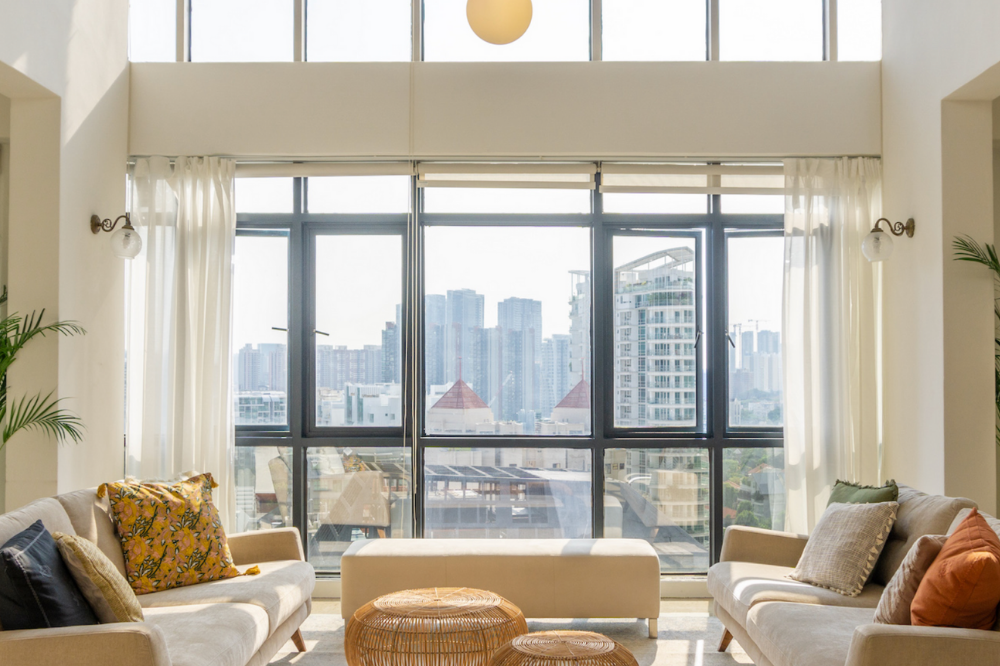 Source 
Nothing is more tempting than being able to live the true luxe life in boutique living spaces. Hei Homes offer's co-living spaces with Mediterranean-style decor and unique furnishings. On top of that, if it aligns with your budget, you can choose to stay in a penthouse with a panoramic view and rooftop terrace.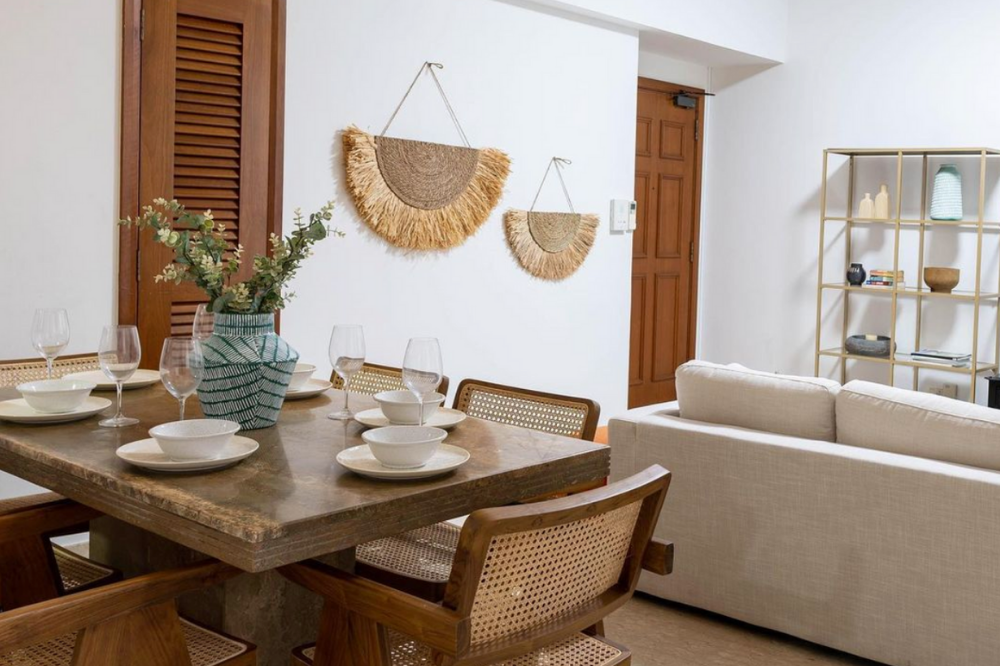 Source
Although some units are more pricey as they are co-living options, the rent is still priced affordably for the quality of what you'll be getting. If not, you can pick one of their more wallet-friendly units that are below $1,500 a month with the same amazing furnishings and design style. 
Their pocket room which goes at $800 a month still includes a private bathroom – so while the room is smaller, you'll have all you need in just a single space. 
Minimum stay period: 3 months
Contact: Email hello@heihomes.co or WhatsApp ​​+65 9478 4293 or fill-up the form here 
Website | Instagram | Facebook 
8. Coliwoo – Large shared co-working space & movie room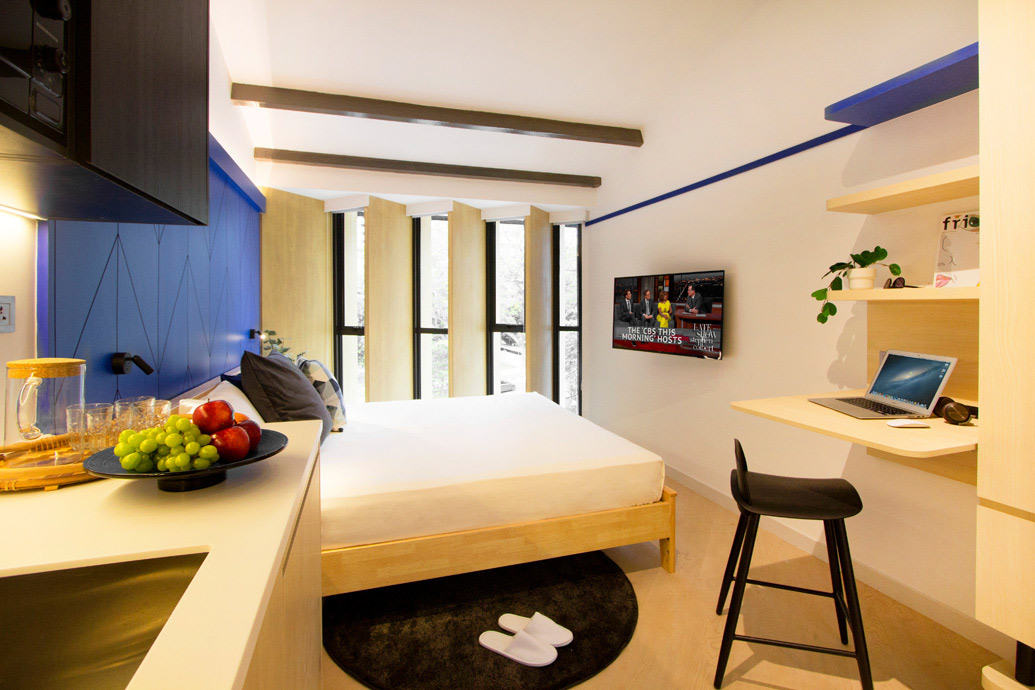 Source 
Instead of home hunting alone, save some cash and stay in a twin suite with your bestie at Coliwoo. They have a variety of room types made with the focus of providing areas for you to work in convenience and comfort. 
Additionally, there are  large premium suites with kitchenettes and a sink in the room itself, as well as twin suites with study tables and a mini-fridge provided. If you're a student looking for a place to focus away from home, then this is an alternative option to a campus hall or residence.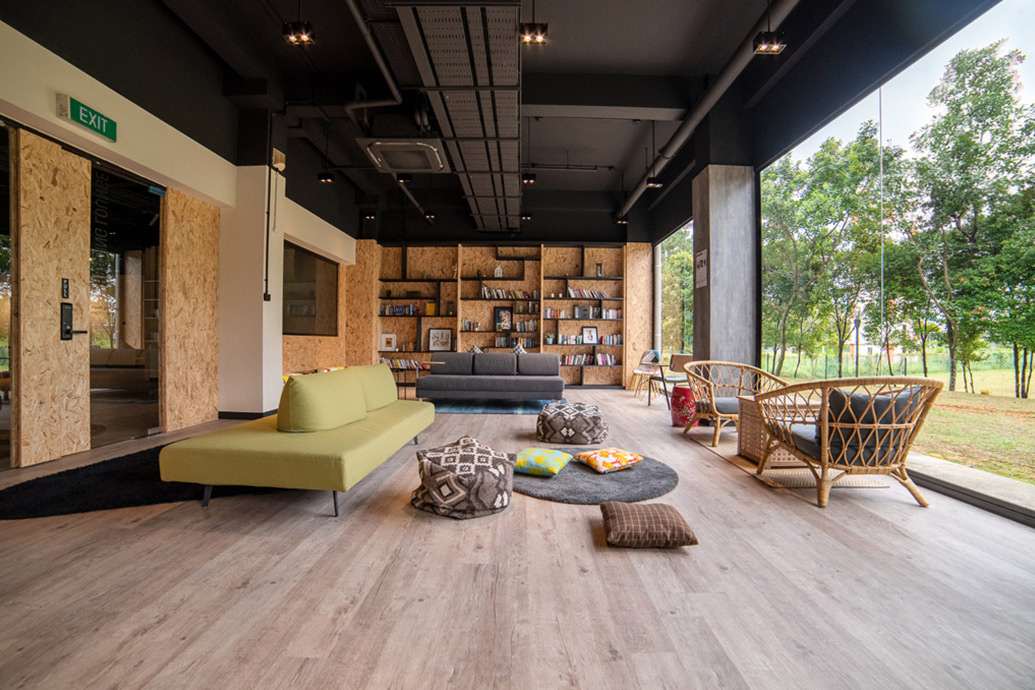 Source 
In line with creating a conducive work environment, their Boon Lay unit even has a large communal work area, kitchen, gym and a movie room so you can work hard and play hard right at home. 
Minimum stay period: 3 months
Contact: Call +65 9790 8585 or email enquiry@coliwoo.com or fill-up the form here 
Website | Instagram | Facebook 
Bonus: Carousell – Wide range of options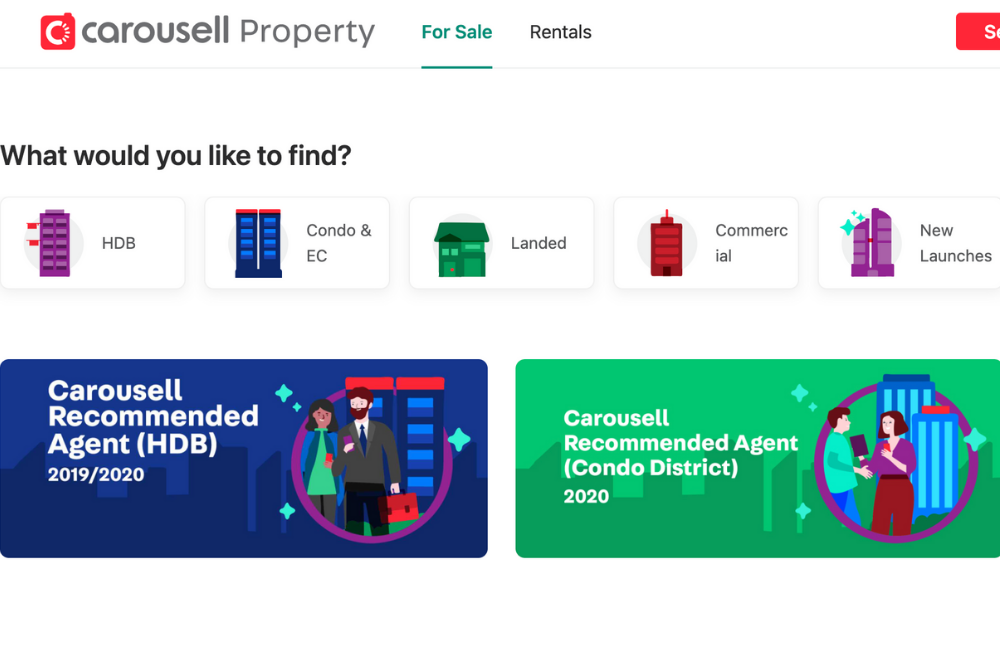 Source 
Aside from checking out websites like the ones mentioned above, you can also broaden your home search by taking a look at the listings on Carousell. Their site has a special property option where owners can rent out their rooms and entire units. Of course, you have to make sure to check all the important details like the dimensions, duration of available stay and how payment will be made for each individual listing.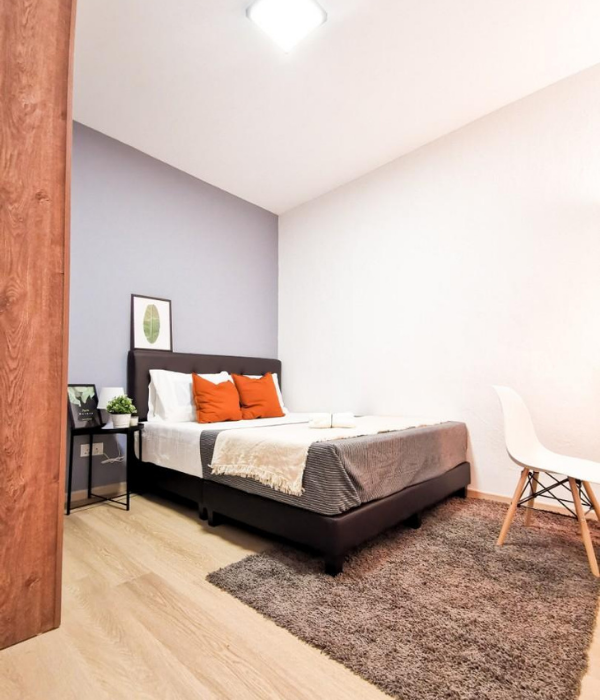 Source 
Of the housing options available, there are some which include fully furnished rooms that come with an ensuite toilet. However, as these are rented out by the owners themselves, cleaning and utilities are dependent on the agreement for each unit.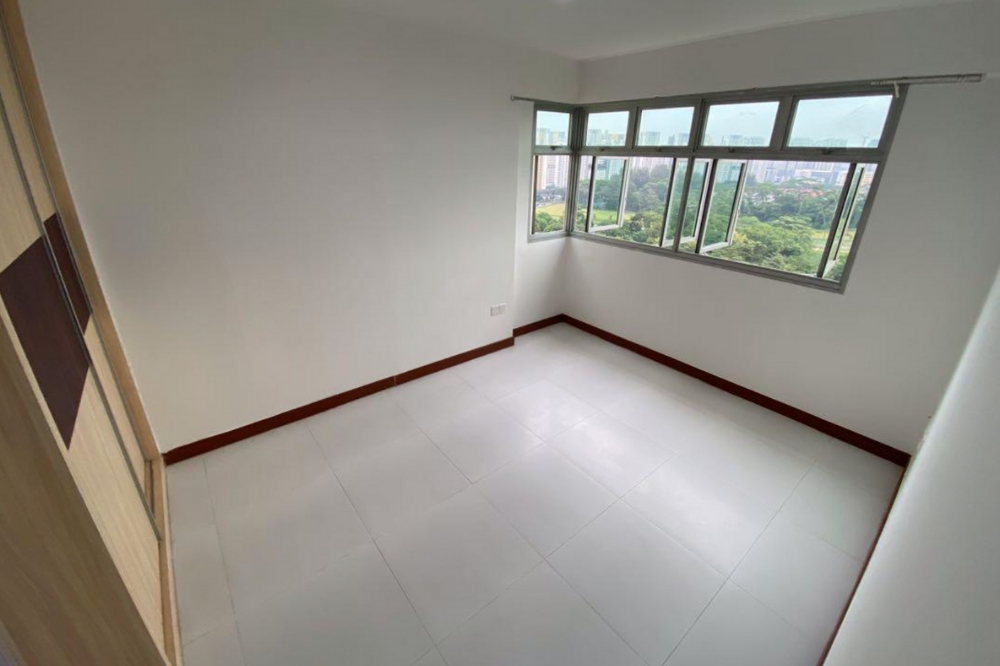 Source 
A good number of the listings are solely for an empty room or unit, so make sure to include the amount you're going to need to spend on buying furniture when calculating your budget as well.
These Housing Options Will Help You Move Out ASAP So You Can Enjoy Your Own Personal Space
Moving out isn't just about finding a place to stay, it's about gaining independence and creating an environment that you can truly feel relaxed in. Even with a lower budget, you can find a space that fits your every need without needing to be married or waiting years for that BTO. 
Hopefully, with these housing options, you'll be able to discover a space that caters to just what you need at this point in your life – whether with a partner or not. 
Cover: TheSmartLocal, Source 
Also read:
7 LGBTQ+ Singaporeans Share The Housing Challenges They Face & Their Plans Around Them