Sakura Afternoon Tea
While we still can't travel to enjoy the different seasons for now, it seems like the seasons are making their way to us instead. Round up your travel buddies who've been bored of staying in, and take a trip to "see" the cherry blossoms right here in Singapore. Conrad Centennial Singapore is bringing back its popular Sakura Afternoon Tea from now to 2 May 2021, and it is blooming with cherry blossom-themed treats that are a feast for the eyes and stomach.
The menu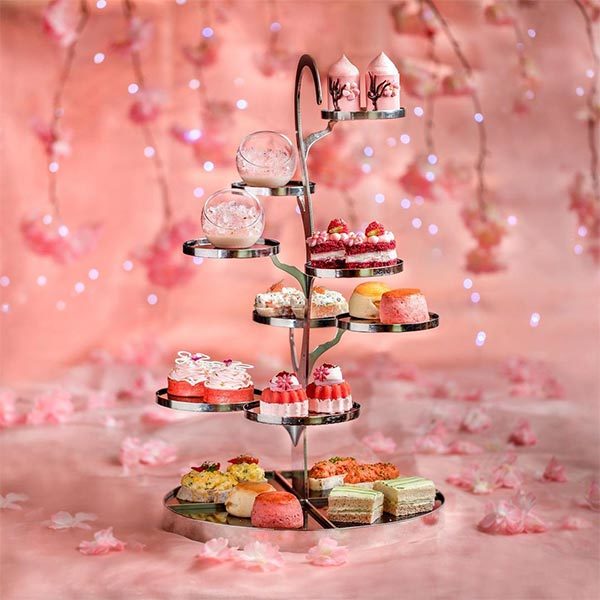 Picture for illustration purposes only 
Source
If you're scouting for your next brunch date location, look no further. The Sakura Afternoon Tea menu consists of sweet and savoury dishes, presented on a silver stand shaped like a tree.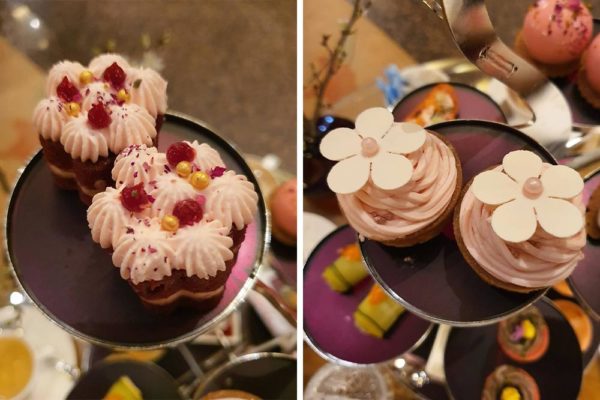 The cherry blossom desserts are so cute, you won't be able to resist snapping a picture for the 'gram before wolfing them down. These are also infused with sakura flavours to give you a more immersive experience. 
The Red Velvet Sakura and Raspberry Marmalade (left) is layered with pink icing on top to mimic flower petals. Meanwhile, the Sakura Mont Blanc (right) has swirls of pink purée, topped with more flower motifs.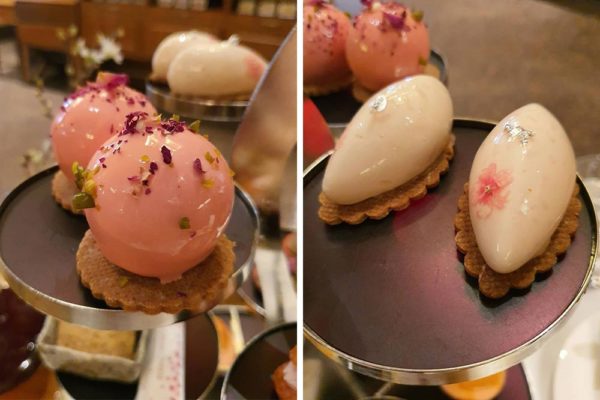 The other cherry blossom desserts in this set look similar to ripe flower buds before they bloom. Topped with flower petals, they also come with crackers for a textured crunch in every bite.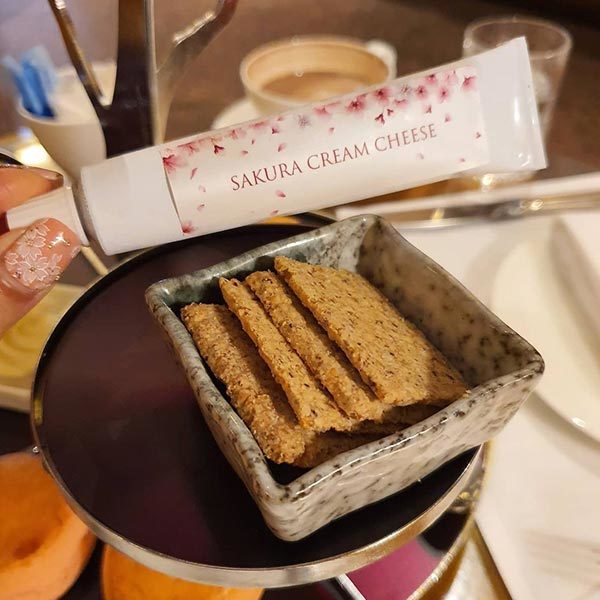 If you can't get enough of crackers, the Signature Sakura Cream Cheese and Crackers has cream cheese in a tube for you to easily spread across the crackers, controlling the right amount of cheese you'll like. 
This is also a chance to flex your creativity; whether you choose to create sakura swirls or abstract dots, it's all up to you.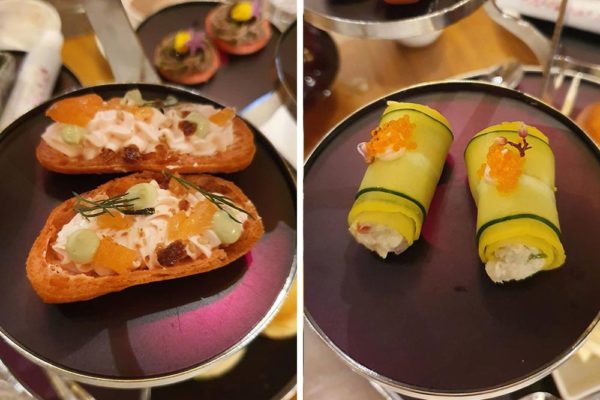 Balance out the sweetness of the sakura-infused desserts with the savoury food in this set. The Savoury Éclair (left) contains smoked salmon to echo the pink theme, with sakura cheese and spiced avocado mousse to wrap the flavours together.
The Marinated Radish Roll and Tobiko (right) wrapped around Asian crab meat is refreshing and easy to eat. Tiny sakura flowers also manage to sneak their way to the top of these rolls.
Indulge In Spring With The Sakura Afternoon Tea Set
You'd be forgiven for thinking that spring has arrived in Singapore, what with colourful flowers blooming across the island and cherry blossom-themed goodies galore. Conrad Centennial Singapore's Sakura Afternoon Tea is available every afternoon at the Lobby Lounge and The Terrace, with prices starting from $40++ per person, inclusive of unlimited Ronnefeldt Tea and Brazilian Coffee. 
Make a booking via Conrad Centennial Singapore's Connoisseur website, Whatsapp 8322 9876 or email sinci.lobbylounge@conradhotels.com. Do take note that a full pre-payment is required at least 3 days prior to the reserved date. Book this place for a romantic bunch date ASAP before the spring season ends! 
If you're looking to take a little bit of spring to keep with you, Starbucks Singapore's sakura 2021 collection also has super chio eco-friendly products. We're looking forward to seeing more cherry blossom products this season.
Also read:
Starbucks Is Launching Sustainable Sakura Merch So Eco-Warriors Can Go Pink This Spring Season