Starbucks China Spring Collection
With the arrival of Spring, we've been continuously treated to cherry blossom-themed treats such as exclusive high teas and notebooks. To take your collection up a notch, Starbucks China has introduced a new Spring collection featuring pastel drinkware and accessories in chio designs of birds and flowers.
Mugs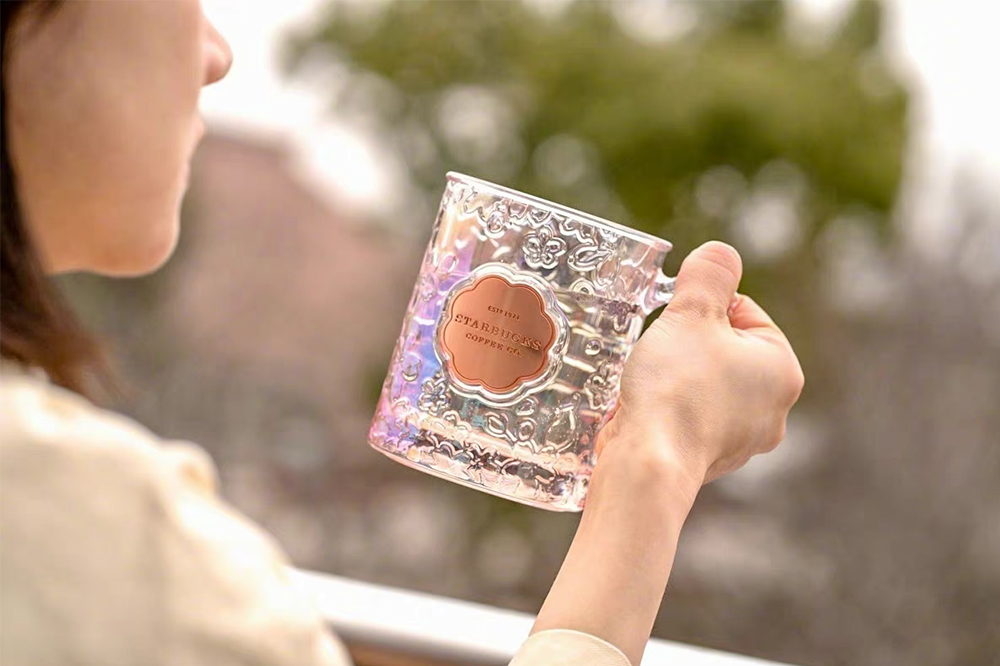 The cherry blossom glass mug in this collection is both aesthetically-pleasing and functional at the same time. It's surrounded by 3D flower prints, giving off unique light reflections when taking sips under the morning sun.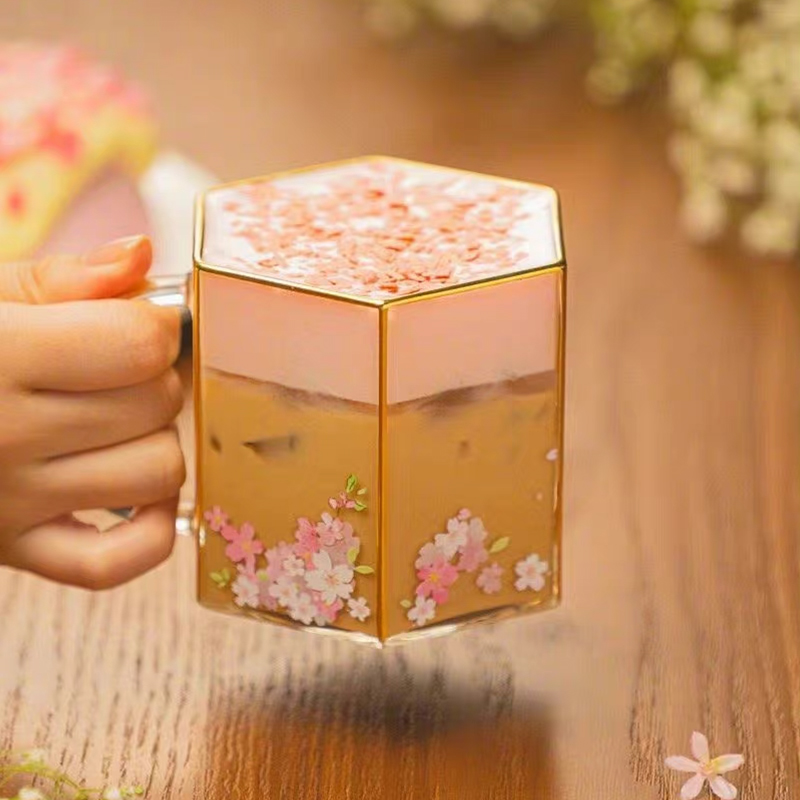 The next transparent mug comes in a hexagonal shape and adorned with more flower petals. Whip up a latte in this mug and watch the coffee swirl around as you stir — its special shape might even make your kitchen feel like a home cafe.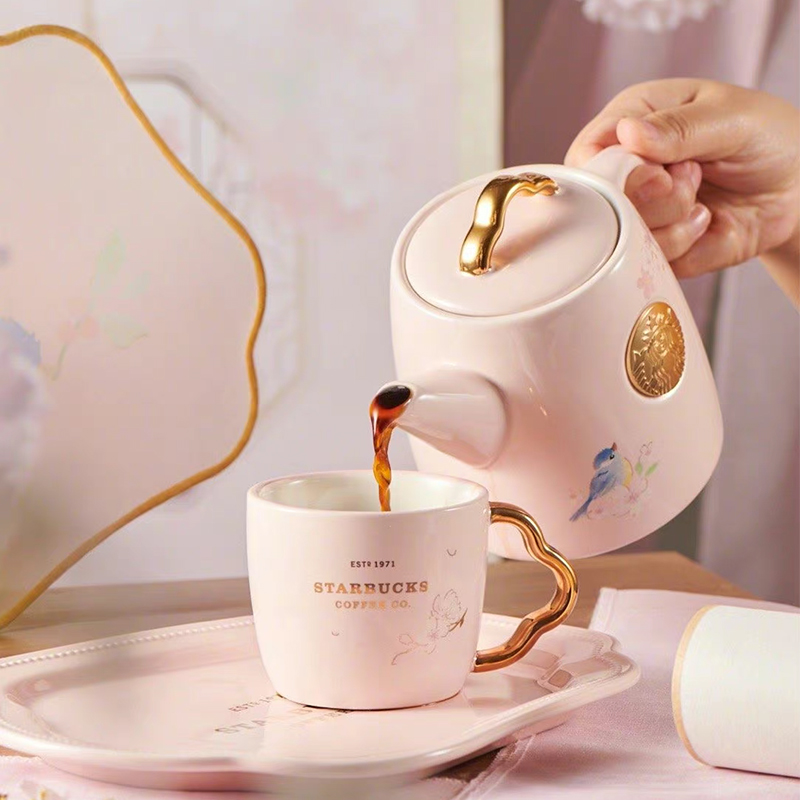 The teapot and cup set comes in matching pink and gold hues, along with a delicate design of birds printed on the sides. The mug handle takes on the shape of a cloud, making you feel like you're on cloud nine while enjoying an afternoon tea break.
Drinkware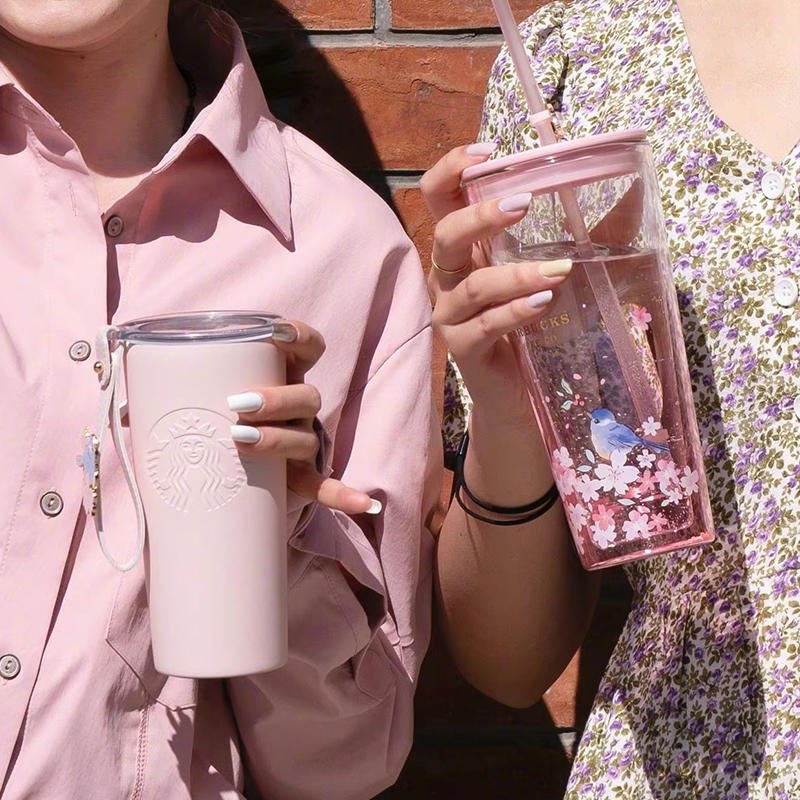 If you can't start your day without a cup of coffee, grab your cuppa to go in the pink tumbler or Cold Cup. The tumbler comes in a minimalist pastel pink hue, while the Cold Cup features more motifs of nature with birds and flowers.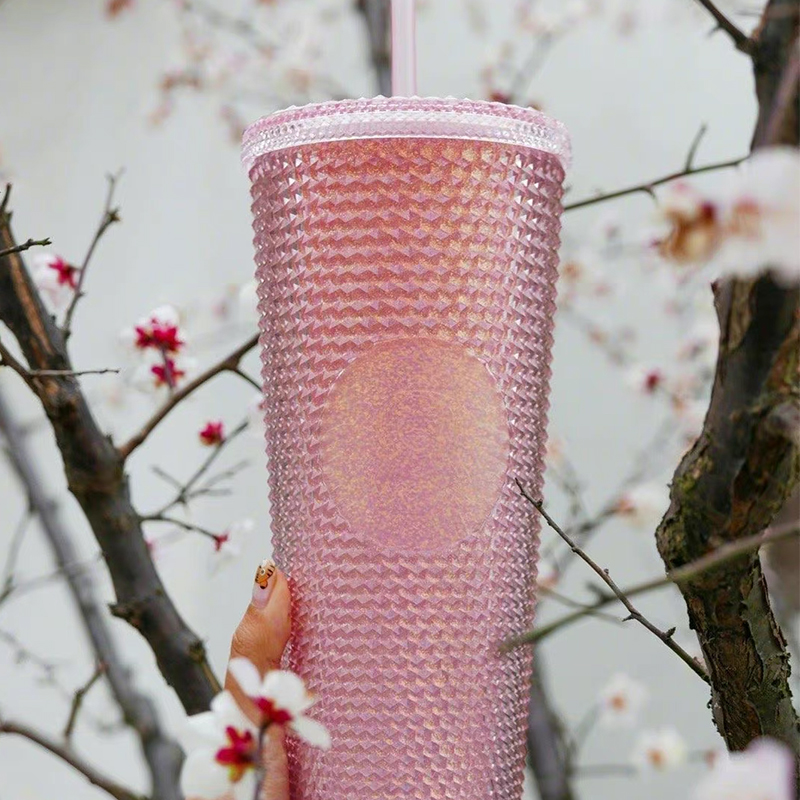 For those who are feeling extra pink and sparkly, this studded Cold Cup should be up your alley. With this, you can match your full-pink OOTD on Wednesdays when you and your squad wear pink.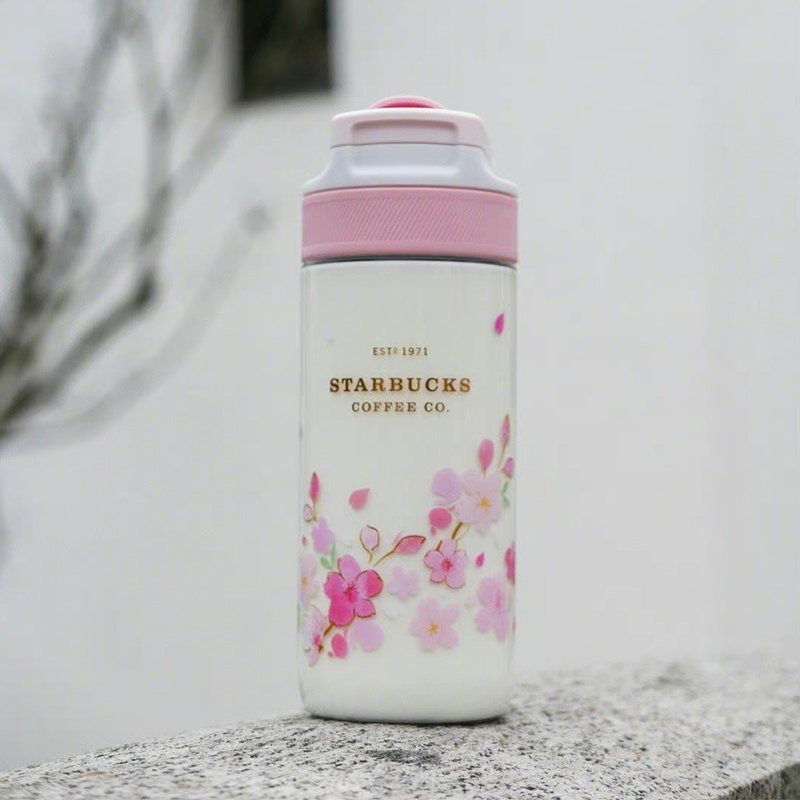 Besides coffee, stay hydrated with the cherry blossom water bottle with — you guessed it — more sakura prints.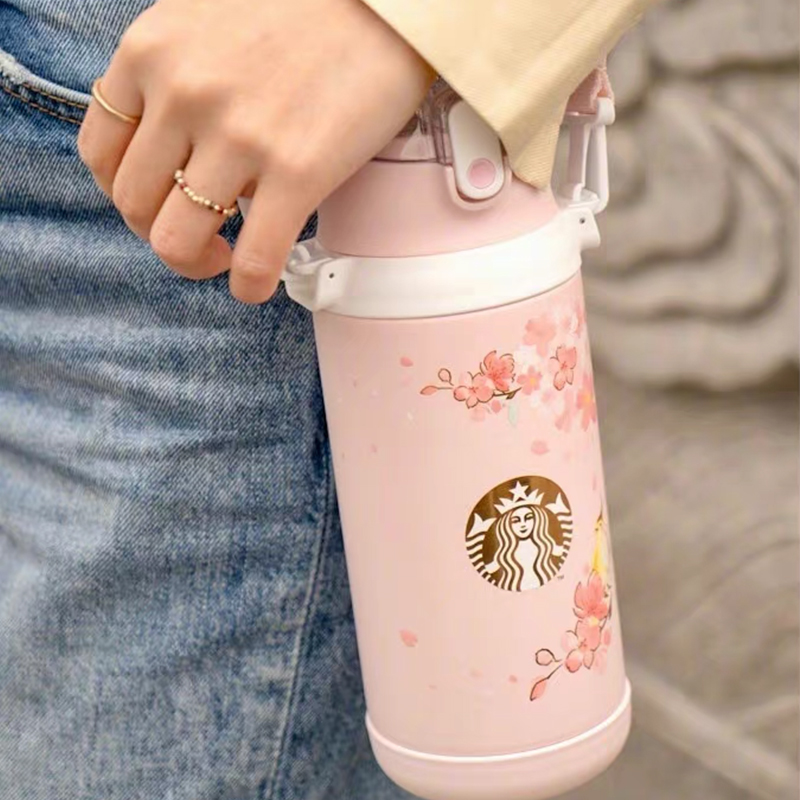 If carrying a water bottle around is a hassle, the next bottle design comes with a crossbody strap. Now you can remind yourself to drink up whenever you're out with this sweet floral design.
Accessories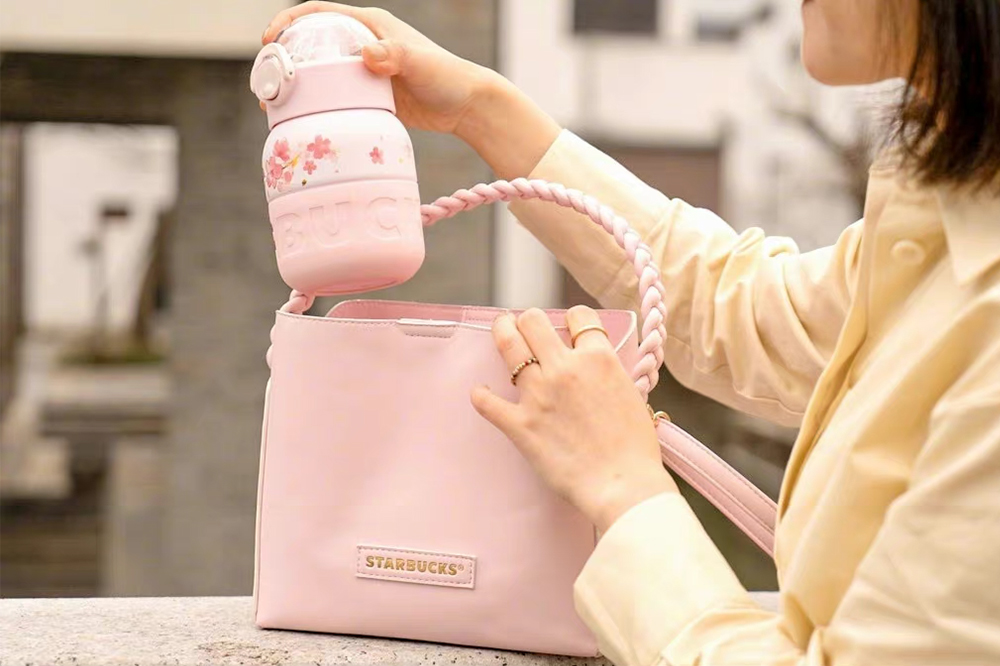 That's not all — the collection also includes a matching water bottle and handbag set in a pink palette. It's the perfect accessory to take with you on a walk around the park and appreciate the flowers with bae.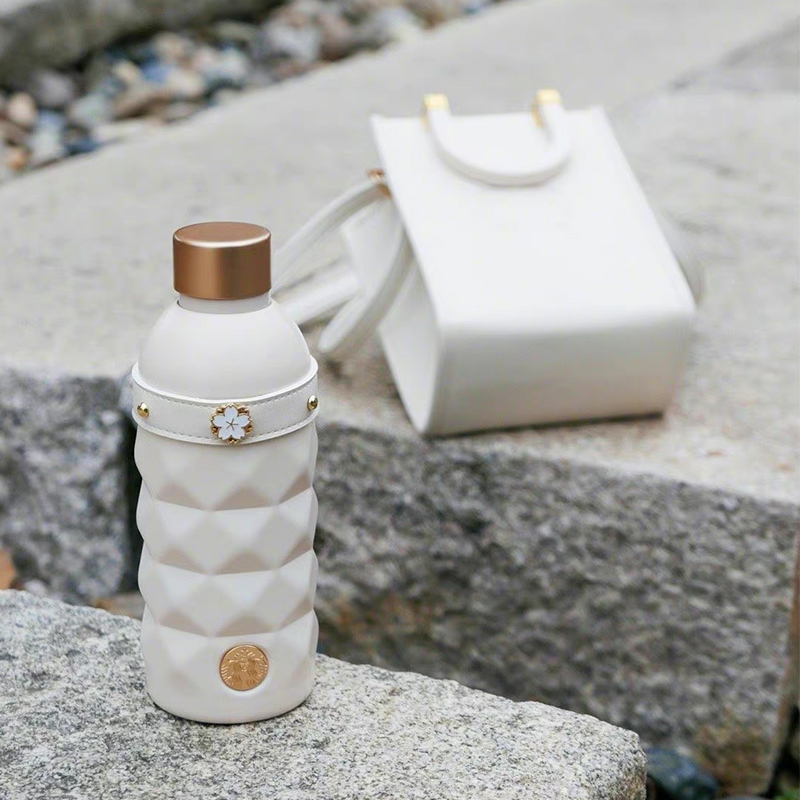 There's also a smaller sling bag available in white, along with a matching stainless steel bottle embellished with gold sakura buttons.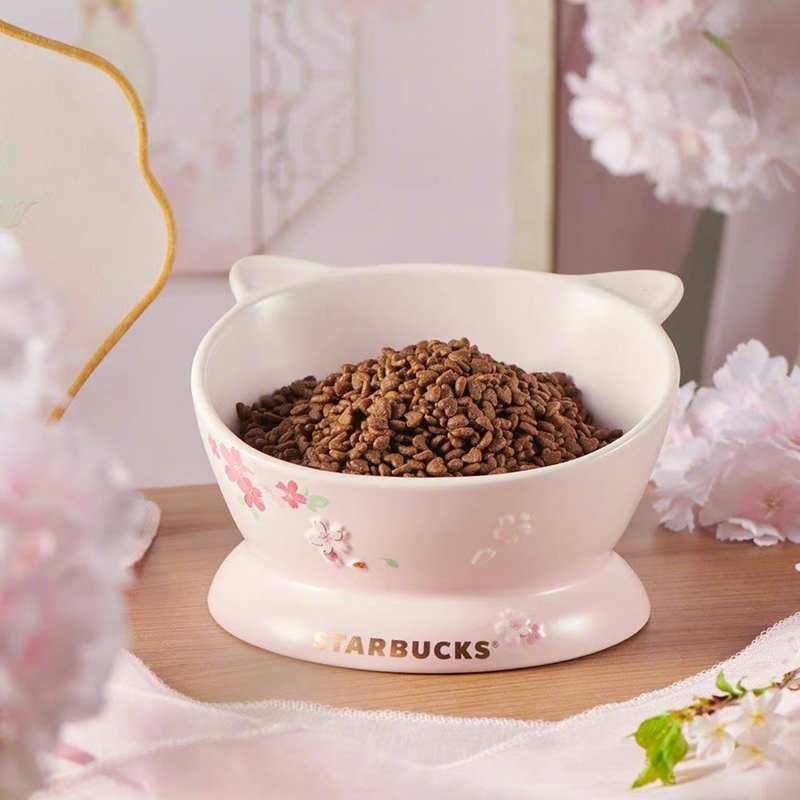 Treat your beloved furry friends to a matching pet bowl, complete with 2 pointy ears on top. Whether it's for dry food or water, your pet will undoubtedly be pampered with this adorable design.
The Starbucks China Spring Collection Is Filled With Floral Blooms
While Starbucks Singapore introduced their cherry blossom collection just last month, we can't help but wish these drinkware and accessories were available here too. Starbucks fans can head over to Starbucks China's Weibo website for more information on their Spring collection, or look out for freight-forwarding services to get their hands on these designs.
All images courtesy of Starbucks China.
Also read:
Starbucks Has A New Cherry Blossom Collection With Drinkware & Accessories Decked In Pastel Blooms