Starbucks Sakura 2021 Singapore
Last month, we welcomed spring with the Starbucks sakura 2021 collection. However, it seems like Starbucks heard our prayers about not getting enough of these lovely flowers. The latest Starbucks collection manifests the spring season we can't physically experience in Singapore, with more sakura-themed goodies. 
The reusable drinkware, containers and cutlery in this collection encourage us to do our part to be more sustainable, by reducing our carbon footprint. 
Drinkware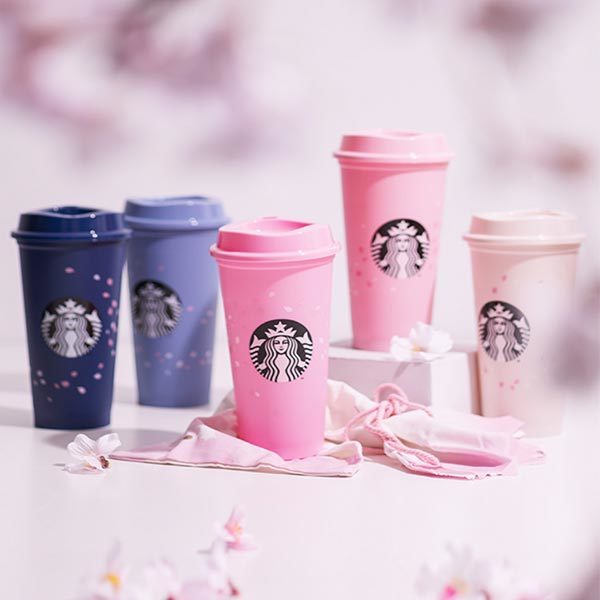 Starbucks Sakura Collection II introduces a new set of 5 reusable cups. Following the colours of its previous collection, the cups take on varying shades of pink and blue. Cherry blossom petals can also be seen fluttering around the cup. 
An additional white reusable cup joins this set. It is perfect for those who love minimalist and chic neutral tones, yet can't keep their eyes off this chio petal pattern.
The 16oz reusable cups are retailing at $29.90 for a set of 5. It also comes with a sakura canvas bag, convenient for storing or gifting to your loved ones.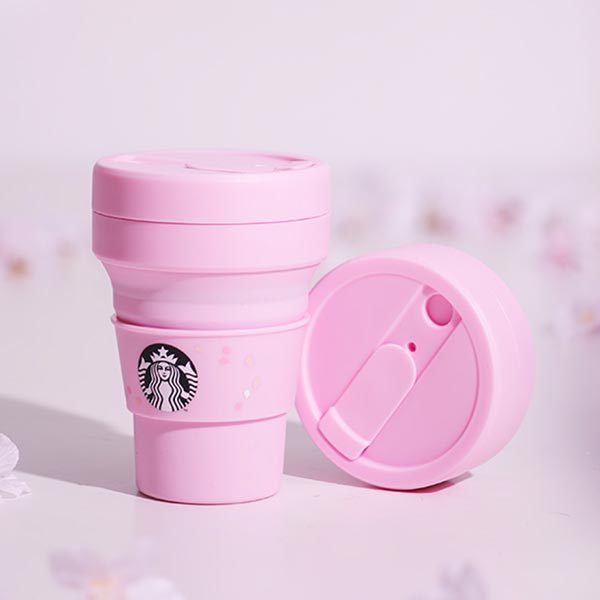 The collapsible tumbler is fully in pink, while the detachable cup sleeve is adorned with cherry blossom patterns and the Starbucks logo. It can be easily compressed and stored in your bag after you've finished your regular morning coffee, on the way to work. 
The 12oz collapsible tumbler is retailing at $32.90.
Also read:
Starbucks' Sakura Collection For 2021 Is Almost Here, It'll Make You Say "Shut Up And Take My Money"
Sustainable containers and cutlery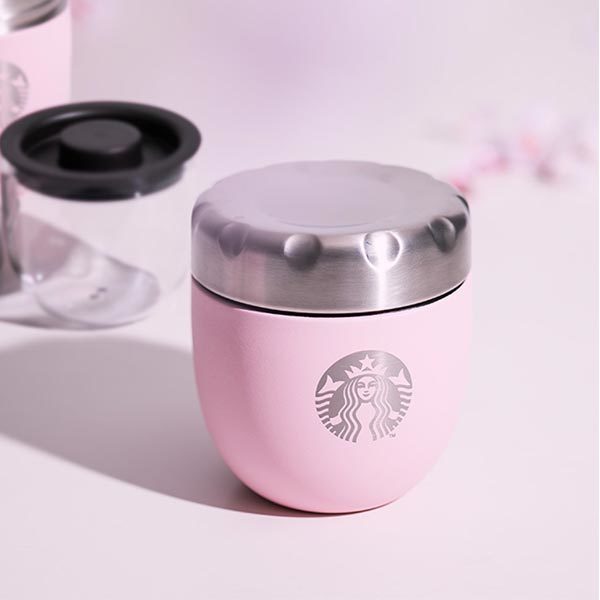 The item that stands out the most in this collection is the Swell Food Bowl Set. The insulated stainless steel container is small enough to fit into your tote bag, yet deep enough to store your dapao-ed lunch meals. It is suitable for both hot and cold foods.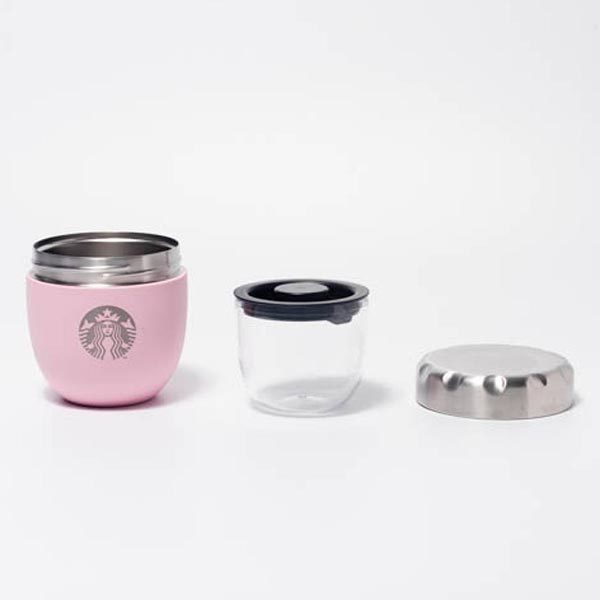 For those who enjoy meal prep, this container has a triple-layer wall, keeping your meal at the right temperature until it's time to eat. It consists of a 296ml inner prep bowl and 473ml outer bowl. The inner prep bowl is also freezer-, dishwasher- and microwave-safe, making it easy for you to store in the fridge or take out to heat up.
The 16oz container is retailing at $69.90.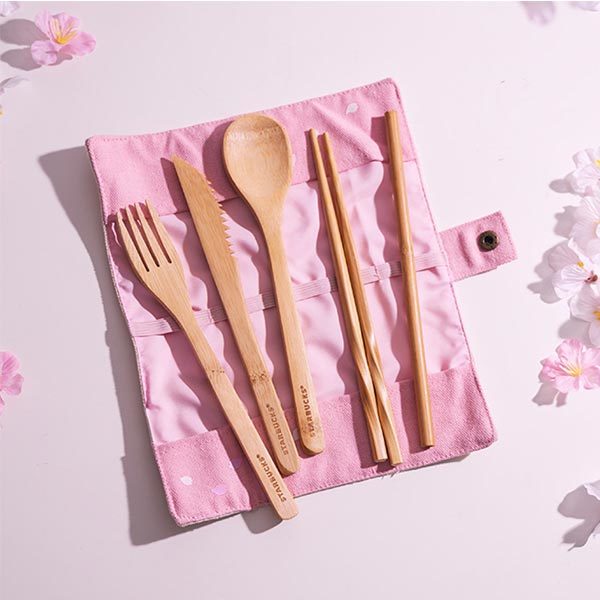 To pair with your stainless steel container, Starbucks has got you covered with a matching cutlery set. This wooden cutlery set features everything you need, with a fork, knife, spoon, chopsticks, as well as a straw and straw cleaning brush for your Starbucks coffee fix. 
Each individual item can also be easily slot into its dedicated position through the elastic rings. Roll up the pink pouch and fasten it with the clip-on button without fuss. It is retailing at $24.90.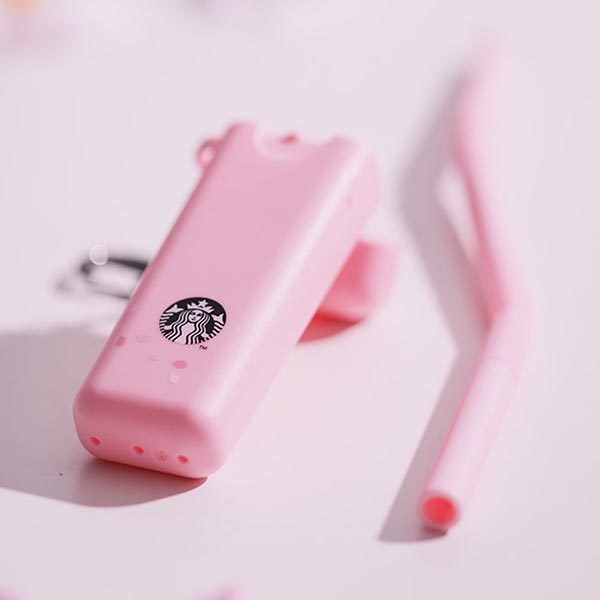 If you're looking to get a reusable straw but don't wish to buy the whole cutlery set, the collection also includes a pink silicone straw. With more F&B places going straw-less, this foldable straw is a convenient and useful purchase. It comes with a key ring case for you to hang onto your bag. 
The straw is retailing at $14.90.
Coasters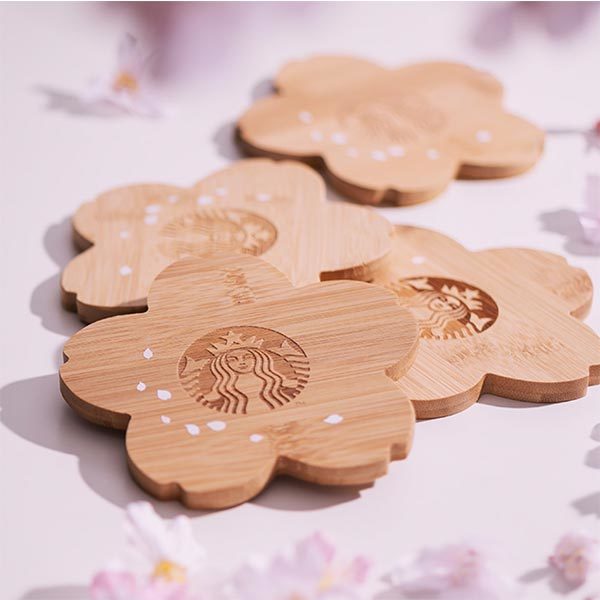 Last but not least, these sakura-shaped bamboo wood coasters will impress guests at your next dinner party. Once again decorated with falling pink cherry blossom petals, the coasters are retailing at $21.90 each.
Starbucks Singapore Sakura 2021 Collection Continues To Spoil Us With Chio Merch
The Starbucks Singapore Sakura Collection II will be available in Starbucks stores from 24 March 2021, visit its website to find out which items will be available at specific stores. It will also be on Starbucks' official online stores at Shopee and LazMall from 12pm. Do take note that this collection is limited to 1 piece per item per customer, so make sure to grab your family and friends if you want to cop more.
All images courtesy of Starbucks
Also read:
Starbucks Is Celebrating Its 50th Anniversary With Mermaid Mugs, Tumblers & Ornaments