Sanrio Baked Mooncakes
You might not be able to make it to the Sanrio x 7-Eleven stores in Taipei yet. But you can soon feast on Sanrio Baked Mooncakes. The adorable mooncakes are shaped like My Melody and Hello Kitty. The best part is, they come in matching cooler bags featuring the beloved Sanrio characters too.
The Sanrio mooncakes are from Malaysian pastry brand, Good Chen Mooncake. The company makes Hello Kitty, My Melody and Doraemon mooncakes, in both baked and snowskin versions. You'll be able to get your hands on the baked versions here in Singapore at 7-Eleven, in both classic as well as more exciting flavours.
My Melody 
All 4 My Melody mooncakes feature the bunny peering back at you, with a strawberry, cherry and hearts surrounding her.
Source
Go the old-school route with the Pandon Lotus Single Yolk Mooncake or the White Lotus Double Yolks.
Source
Those who prefer more unconventional mooncake flavours can go for the Green Tea White Lotus Single Yolk or Chocolate Lava Cookies Mooncake.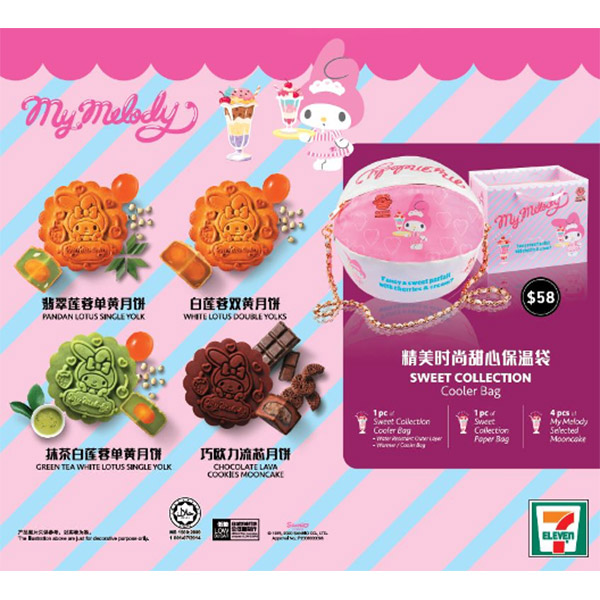 Image courtesy of 7-Eleven
My Melody fans can get the mooncakes as part of the Sweet Collection series, which includes a cooler bag, paper bag and 4 Sanrio mooncakes. The set retails for $58.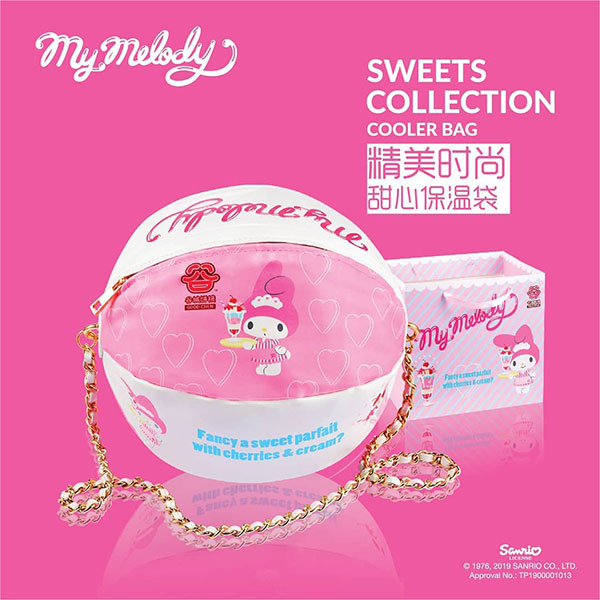 Source
The pink-and-white cooler bag is shaped like a beach ball. It has a zipper opening and a chain strap. Bring it along on your next picnic for a casual-chic look.
Also read: 
Uniqlo x Sanrio UT Collection Features Hello Kitty & Aggretsuko As Rock Stars, KTV Fans Can Relate
Hello Kitty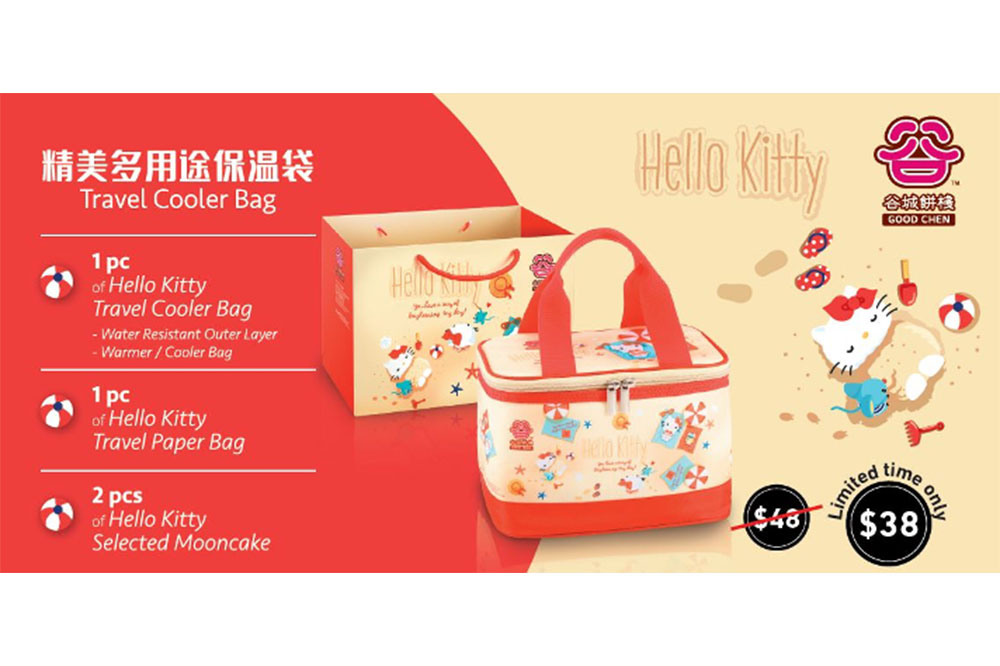 Image courtesy of 7-Eleven
The Hello Kitty set consists of the travel cooler bag, matching paper bag and 2 Hello Kitty mooncakes. It will be retailing for $38 (U.P. $48) for a limited time. The bag depicts Hello Kitty having a fun day out at the beach along with her friend Joey. It has a water resistant outer layer, so you can bring yours to the beach too.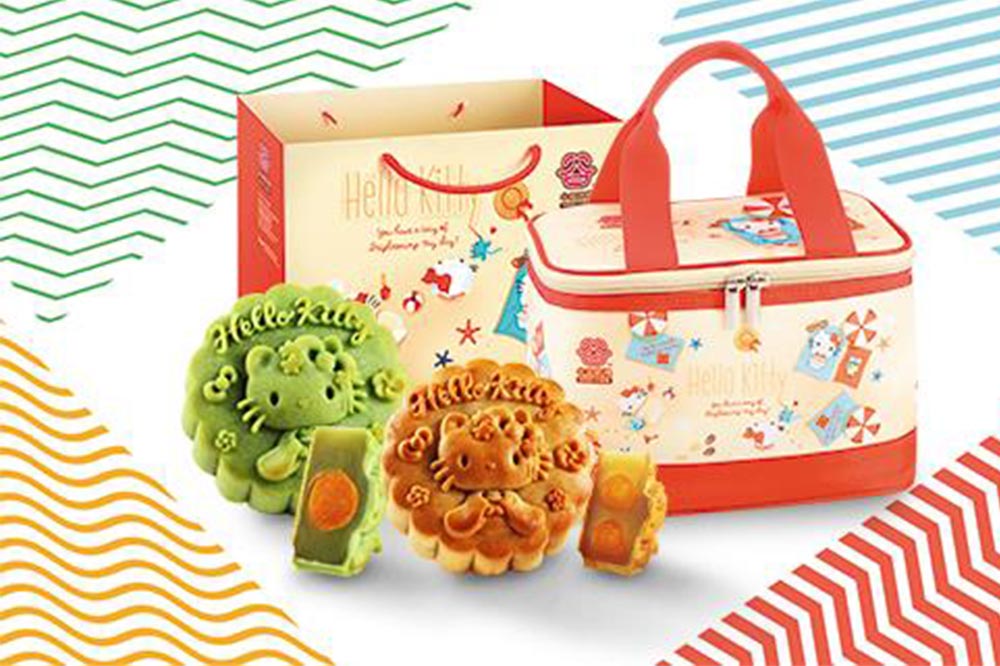 Image courtesy of 7-Eleven
7-Eleven has since unveiled the flavours of the 2 Hello Kitty baked mooncakes: Pandan Lotus Single Yolk (left) and White Lotus Double Yolks (right).
These Sanrio Baked Mooncakes Are Almost Too Adorable To Eat
The Sanrio mooncakes will be available for pre-order from 24 August to 23 September 2020 at all 7-Eleven stores. To place an order, fill up the pre-order form in store, make the payment and be sure to keep the receipt. You will be notified once the product is available for collection. Note that you will have to order and collect your mooncakes from the same 7-Eleven outlet.
Cover: Source
Also read: 
Taipei's New Sanrio x 7-Eleven Stores Are A Must-Visit For Sanrio Fans With IG-Worthy Decor & Exclusive Merch