Sanrio Perfume Sticks
Sanrio is collaborating with Japanese beauty brand Vasilisa to release kawaii Perfume Sticks featuring some of its most popular characters. 
Vasilisa was founded by Japanese model Rola in 2013. The niche fragrance brand's scents are highly raved about in Japan, especially its Perfume Stick. Believing that animals have the power to relieve stress and offer support, Vasilisa's Perfume Sticks are named after and inspired by its stable of 7 spirit animals. Each of them has a unique personality and scent, so you can choose a perfume stick according to your mood.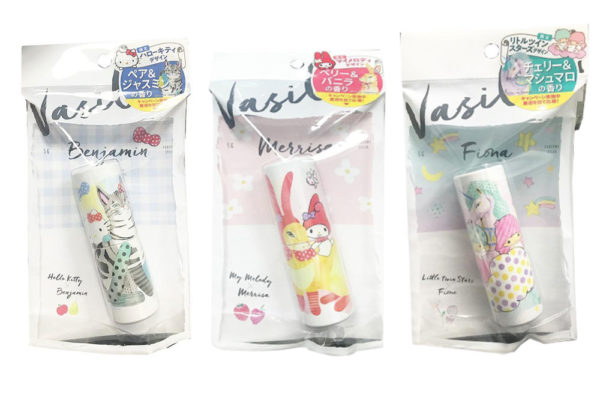 In 2019, Sanrio and Vasilisa collaborated to launch 3 perfume sticks featuring Hello Kitty, My Melody and Little Twin Stars. They were paired with Benjamin the Kitten, Merrisa the Bunny and Fiona the Unicorn respectively. This year, Hello Kitty and My Melody will make a return, while Cinnamoroll makes his debut. Let's take a look at the designs!
Hello Kitty x Benjamin
Hello Kitty will once again be paired with Benjamin, an easy-going and relaxed kitten. Reflecting Benjamin's character, this perfume stick carries a light, fresh pear and jasmine scent that is easy on the nose. Dab it on your wrist or behind your ears before a first date, and you're good to go. 
With colourful polka dots and a bright red base, the striking packaging will make you smile every time you whip the perfume stick out of your purse for a touch-up. Benjamin even donned a red bow similar to Hello Kitty just for this collaboration.
Also read:
Levi's & Sanrio Are Launching Hello Kitty Jeans & Reusable Face Masks So You Can Look Extra Cute On The Go
My Melody x Merrisa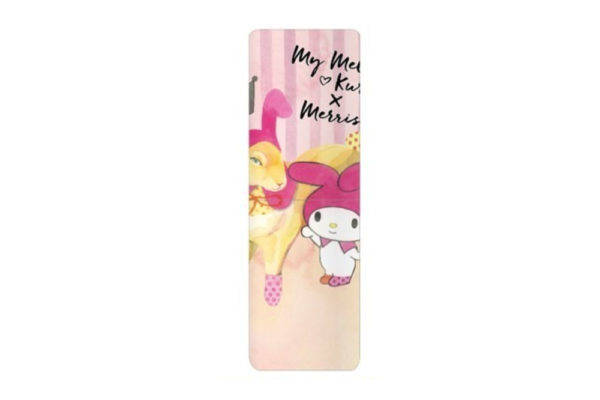 Similar to how Hello Kitty is paired with another feline, My Melody has been paired with Merissa the rabbit. Both bunnies are dressed in matching pink headgear and footwear. Their personalities, however, are on opposite ends of the spectrum. Merrisa is described as "precocious and slightly spoiled". Her scent, therefore, is a sweet-meets-tart berry and vanilla fragrance.  
Besides rolling the stick onto your wrist, behind your ears and on your neck, you can also apply the perfume directly onto the ends of your hair or even your nails for a moisturising effect.
Cinnamoroll x Fiona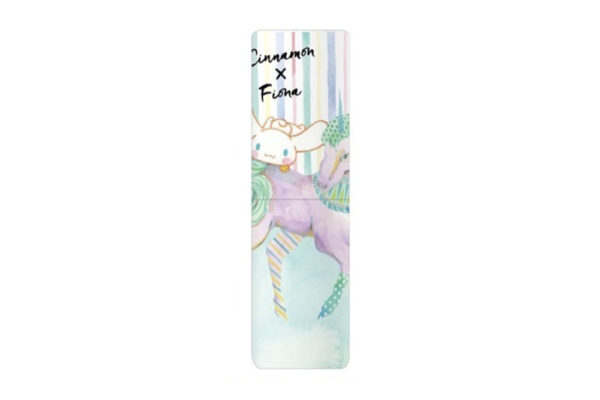 Cinnamoroll is perched on the back of Fiona the Unicorn, said to be a "a fairytale that grants dreams". The cherry and marshmallow fragrance gives off romantic vibes that will make you feel like you're walking on air. Roll it on as you're relaxing just before going to bed to ensure sweet dreams ahead.
These Sanrio Perfume Sticks Have Different Scents To Match Your Mood Each Day
The Vasilisa x Sanrio perfume sticks will be released in November 2020. For now, it is only set to launch in Japan. However, Sanrio devotees can try their luck with freight forwarding sites like Airfrov or even Shopee closer to the date of the launch. 
Cover: Source
Also read:
9 Hello Kitty Home Appliances & Accessories For Sanrio Fans To Zhng Their BTO