Shake Shack Hong Kong Mahjong Set
Since Singapore legalised social gambling earlier this month, it's time to invite your kakis over for an all-night mahjong session in the comfort of your home. For those on the lookout for new tiles, Shake Shack Hong Kong has released a mahjong set with burger tiles inspired by their iconic logo. 
With these, now you can curb both your mahjong cravings and supper cravings at the same time.
The design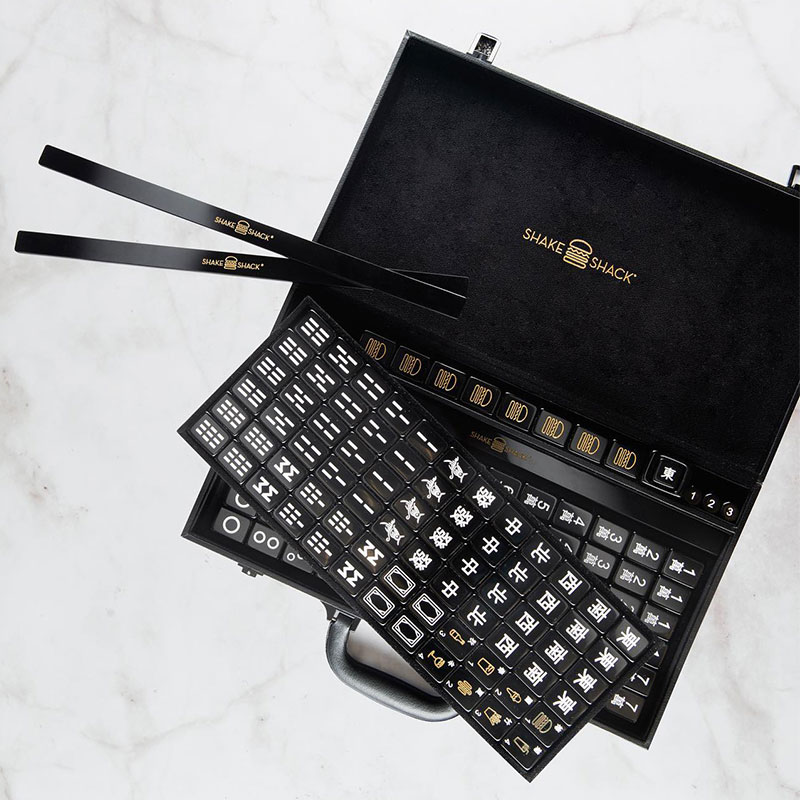 Source
Decked in a sleek monochrome design, the acrylic mahjong tiles come in a case with the Shake Shack logo embroidered inside. The set also includes tile holders to keep your playing area neat, so you can surprise your friends with a perfectly hidden shi san yao, a winning hand in the game.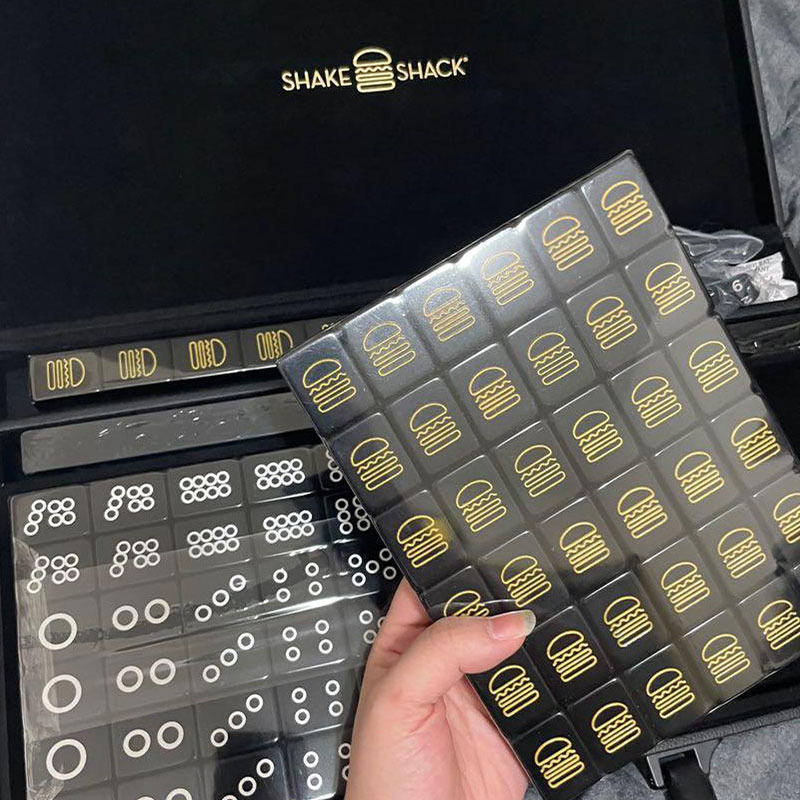 Source
If struggling to read the wan zi tiles while playing is a common occurrence — relatable AF considering my weak level of Chinese — Shake Shack's mahjong set is here to make our lives easier. Instead of Chinese characters engraved onto the tiles, numerical numbers from one to nine take its place.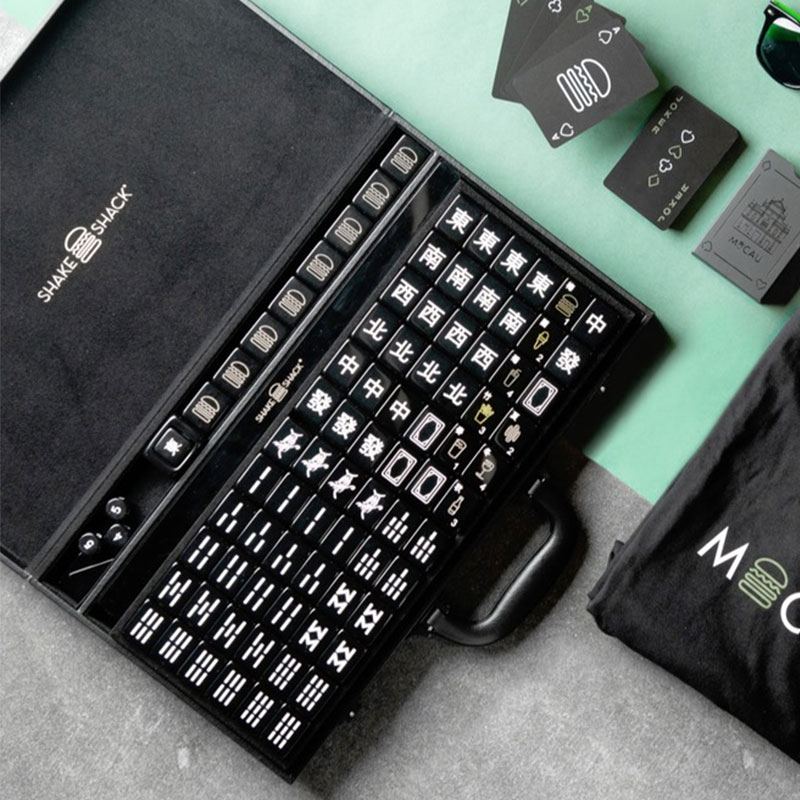 Source
Besides the burger tiles, fans are also treated to more symbols of Shake Shack's signature menu such as their ice cream, fries and drinks. From the low quantity of these tiles, we're assuming that they replace the eight flower and animal tiles in a standard mahjong set.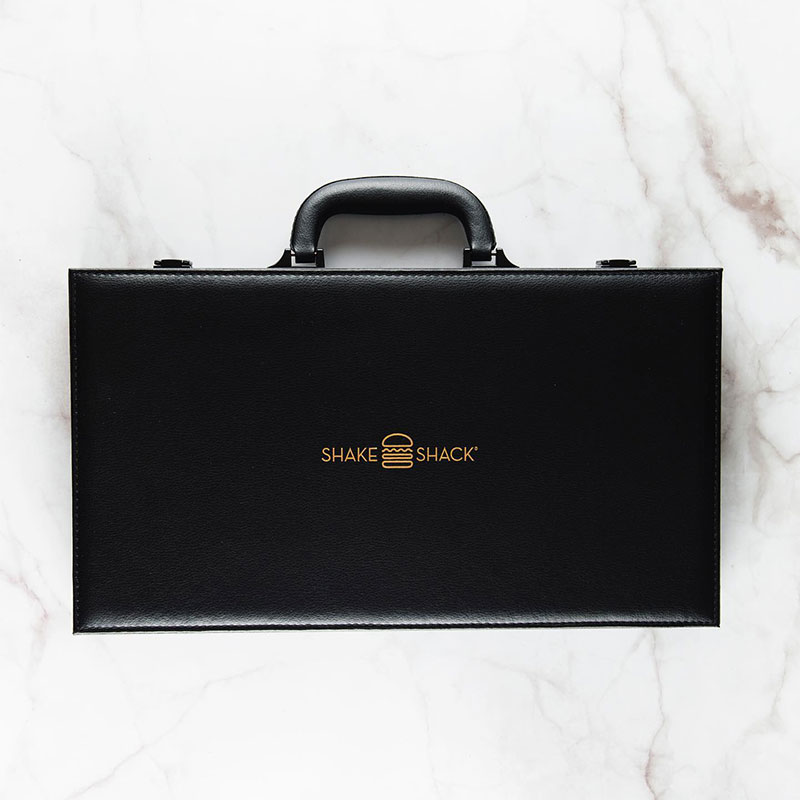 Source
After finishing your game, secure everything neatly into the full black mahjong case, complete with Shake Shack's logo and a cushioned handle.
Poker set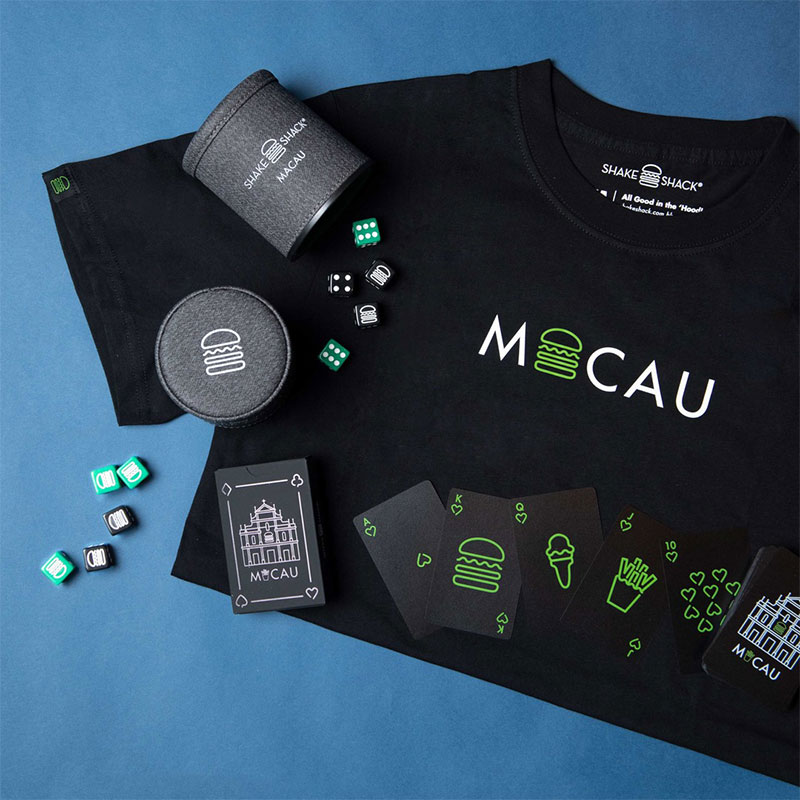 Source
This isn't the first time Shake Shack Hong Kong has released a themed game set inspired by the store. Like their mahjong set, they also offer a poker set exclusively available at The Londoner Macao Shack in Hong Kong. 
The poker set comes with similar motifs of burgers, fries and ice cream on their cards as well as on the dice set.
Indulge All Your Cravings With Shake Shack Hong Kong's Exclusive Mahjong Set
Unfortunately, the Shake Shack Mahjong set is only available at The Londoner Macao Shack in Hong Kong at HK$888 (~SGD$156.16) for now. While we're eagerly waiting for Hong Kong to revive their travel bubble, fans can also keep their fingers crossed that this set will arrive in our stores soon, seeing as mahjong is pretty much a national sport here in Singapore.
Head over to Shake Shack Hong Kong's Facebook page for more information, or check out this luxurious automatic mahjong table with USB ports and leather pockets. 
Also read:
This Luxurious Automatic Mahjong Table Comes With USB Ports & Leather Pockets For Extra Huat