SIM Card & iPhone Camera Jewellery Collection 
With technology rapidly becoming a driving force in our society, it's only fitting that it becomes a part of our style as well. And now, it can. Canadian artist Gab Bois has collaborated with Miami jewellery brand Miansai to give us their repurposed gold jewellery collection, made out of SIM cards and iPhone cameras. 
iPhone jewellery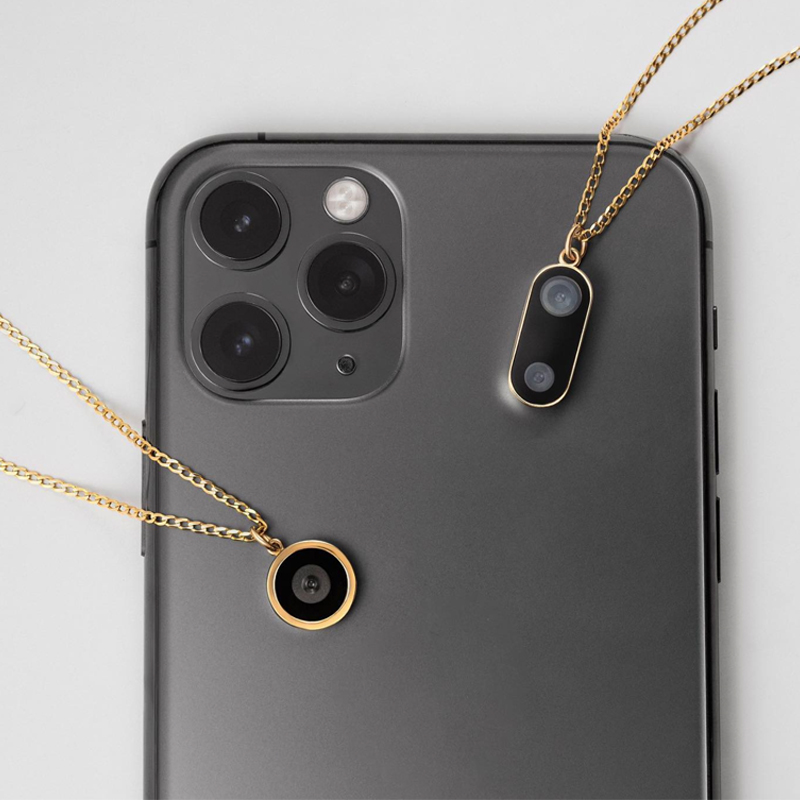 Source
The quality of our iPhone cameras are definitely unrivalled — so much so that they can actually  be repurposed into a necklace. With the use of iPhone cameras, these two gold necklaces have the eye of the camera attached to them. The singular camera has a thick gold rim around it, while the two cameras have a thinner rim. Snap some fit pics with these drip for a phone camera-ception OOTD.  
The Camera Necklace retails at $2,450 while the Dual Camera Necklace retails at $3,500.
If you prefer having the iPhone camera designs on your ears, the collection includes a camera stud with backing, as well as a dangly double camera earring option, which includes a smaller camera for the stud and a larger one for the design. 
Rimmed with gold, the earrings are perfect for any fancy dress event, with its colour contrast and simple design. 
The Camera Stud Earring retails at $1,400 while the Dual Camera Dual Stud Earrings retail at $2,450.
For a more dominant look, opt for these signet rings. With choices for both a double and single camera ring design, the cameras are wrapped with gold once again, making it a simple yet statement piece. 
The Dual Camera Signet Ring retails at $4,900 while the Camera Signet Ring retails at $3,850. 
SIM card jewellery 
With a gold and silver ring design option, you'll never be missing a SIM card with these around. With the cards set in the centre of the ring, the gold and silver bands wrap around the design and are thicker in the middle. 
The gold vermeil SIM Card Signet Ring retails at $350 while the sterling silver SIM Card Signet Ring retails at $315. 
Stay connected with the SIM card necklaces that come in silver and gold. Each necklace's respective metal envelopes the SIM card and is held by a chain. Wear the chio accessory around your neck and pair it with a simple shirt for a more striking effect.
The gold vermeil SIM Card Necklace retails at $315 while the sterling silver SIM Card Necklace retails at $275.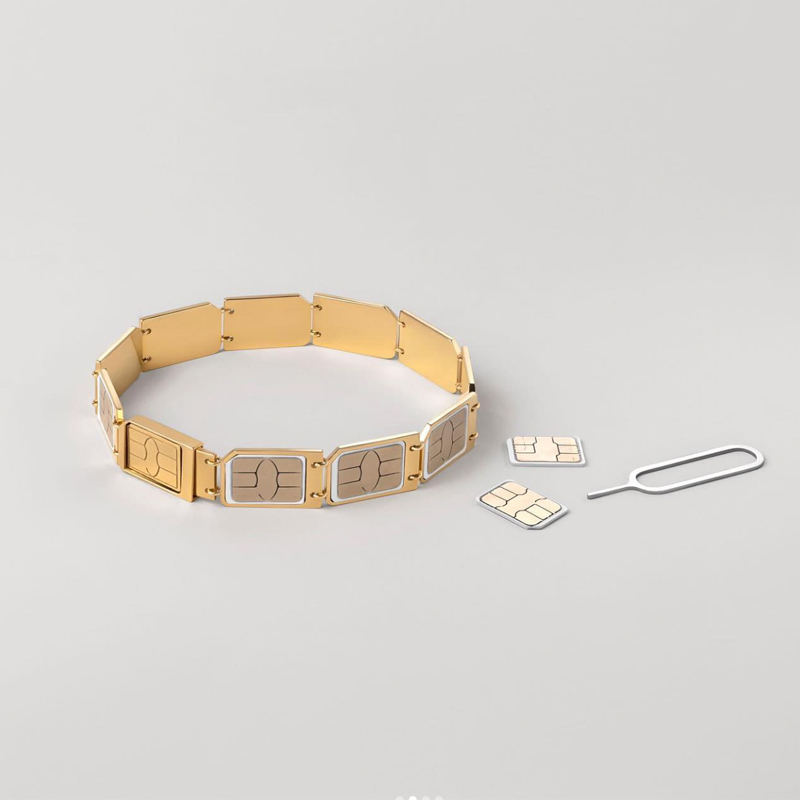 Source
With an intricately designed band of SIM cards, this gold bracelet offers a touch of sparkle and sophistication. Unless you peek closer, you would never guess it was made out of SIM cards. 
The bracelet has 11 panels of cards, as well as a gold engraved clasp. Pair it with the other SIM card jewellery and you'll be prepared for any data emergency. 
The SIM Card Bracelet retails at $630. 
The Repurposed Gold Jewellery Collection Expresses Creativity & Contributes To Upcycling 
With this gold jewellery collection, it shows us that everything can have a second purpose and supposedly "used" items can even be upcycled to create something beautiful.
If you're interested in purchasing the products or even as a gift for someone, these online exclusives are available on Miansai's website. There is also free shipping to Singapore on orders costing $170 and more. 
Also read: 
This Pokémon Jewellery Collection Has Pikachu Charms & A Ditto Accessory Plate To Collect 'Em All In Style