Watermelon Bag
It's summer right now in Japan and Korea, which also means it's watermelon season. And if you thought square watermelons were the height of fancy fruit, think again. Japanese craftsman Yusuke Kadoi has created a leather bag made just for carrying a watermelon.
Kadoi's bag was unveiled on 27 July, unofficially known as Watermelon Day in Japan. It's the first in a series of bags designed as part of a project called The Fun of Carrying by luxury bag brand, Tsuchiya Kaban. The company enlisted its in-house craftsmen to come up with whimsical creations, and Kadoi definitely nailed the brief.
The design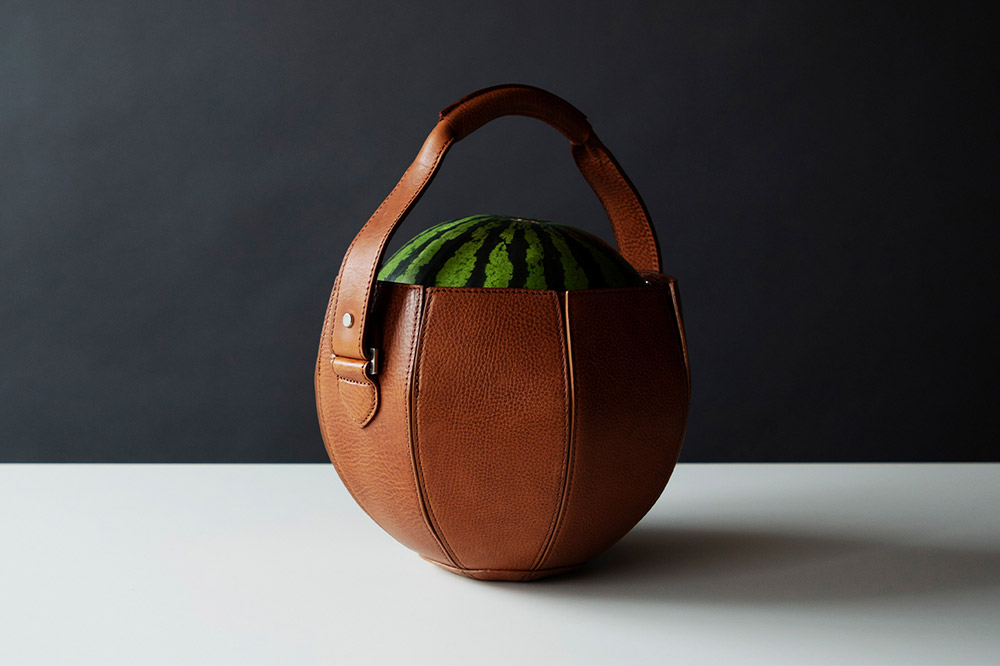 Source
Behold, the watermelon bag in its full glory. The supple leather, fine stitching and delicate hardware… all a testament to the art of Japanese craftsmanship.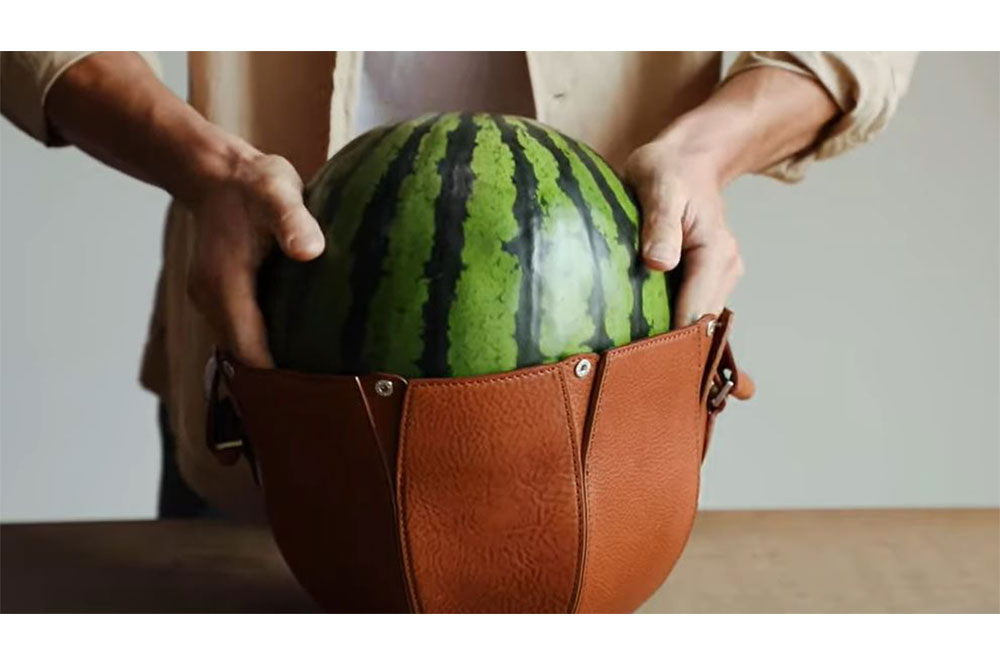 Source
Like us humans, watermelons come in different shapes and sizes. While this bag can't fit a square watermelon, Kadoi inserted additional panels in between so that the bag can be expanded if you happen to score an extra large watermelon at the supermarket.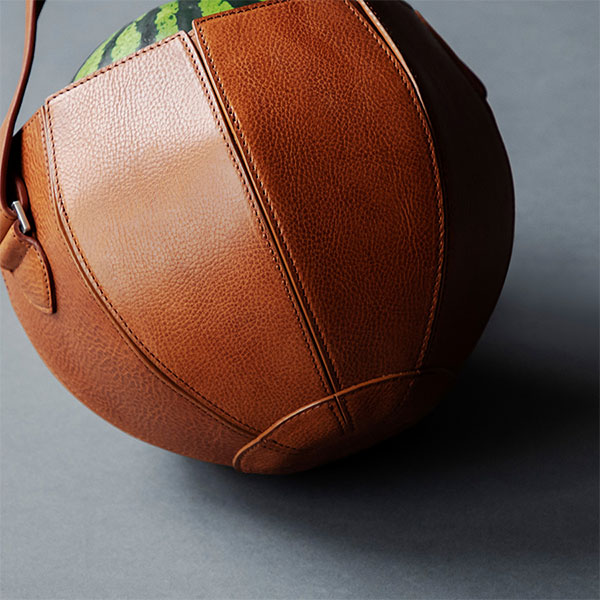 Source
At the base, a round leather patch ensures your watermelon is safely ensconced within the bag.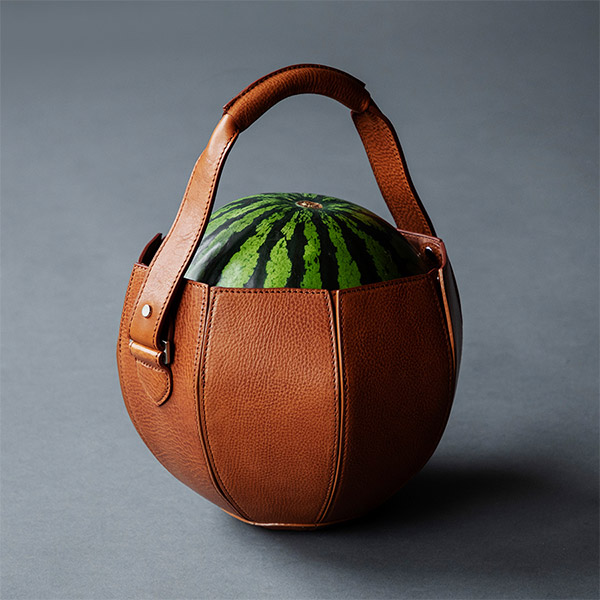 Source
A sturdy leather strap allows for ease of carrying while you're out and about.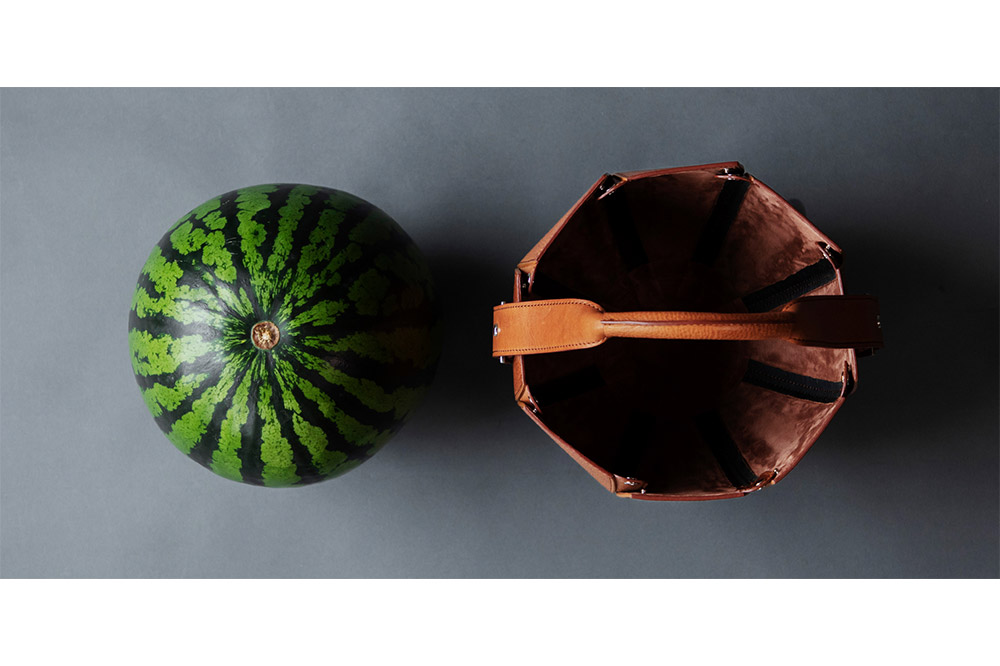 Source
One last view from the top, just cause.
Also read:
This Bubble Tea Bag Looks Like A Giant Cup Of Milk Tea So You Can Carry BBT Wherever You Go
Summer Vacation
While it's summer 24/7 in Singapore, Japan and Korea experience all 4 seasons. Once summer rolls around, people beat the heat by eating watermelons.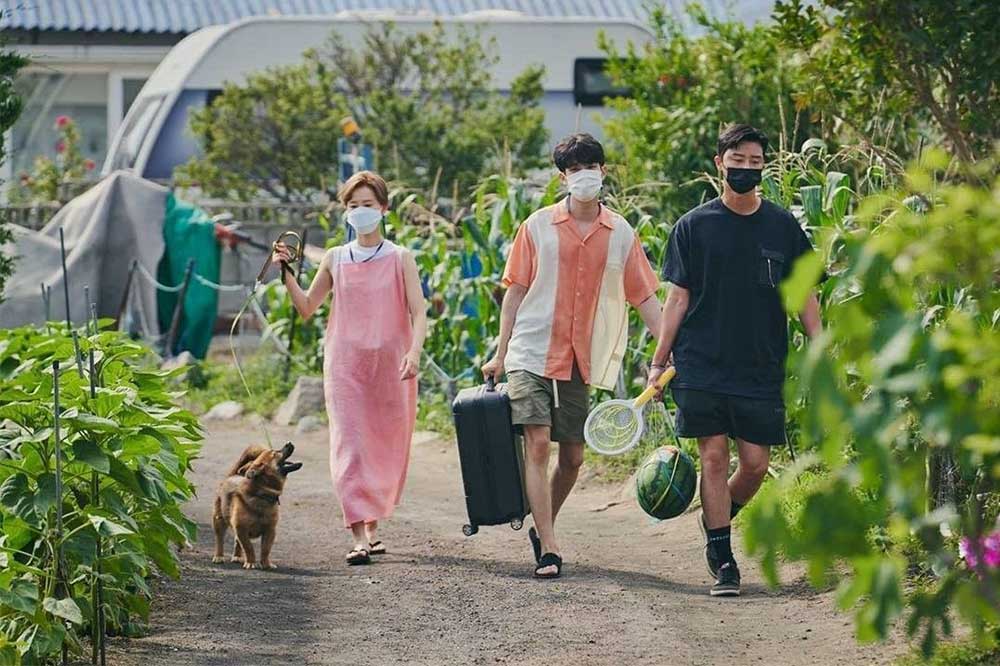 Source
Need proof? On a recent episode of Our Little Summer Vacation, actor Park Seo Joon brought along a watermelon when he appeared as a guest on the variety programme. Because he clearly doesn't own a leather watermelon bag, the Itaewon Class star had to make do with a makeshift holder using raffia string—which is pretty genius in itself.
The concept of the show is based around his BFF Choi Woo Shik and friend Jung Yu Mi going on a "home vacation" to take a break from their busy everyday lives. During their time there, they're tasked to do wholesome things like eat healthily, exercise for an hour every day and write in a journal.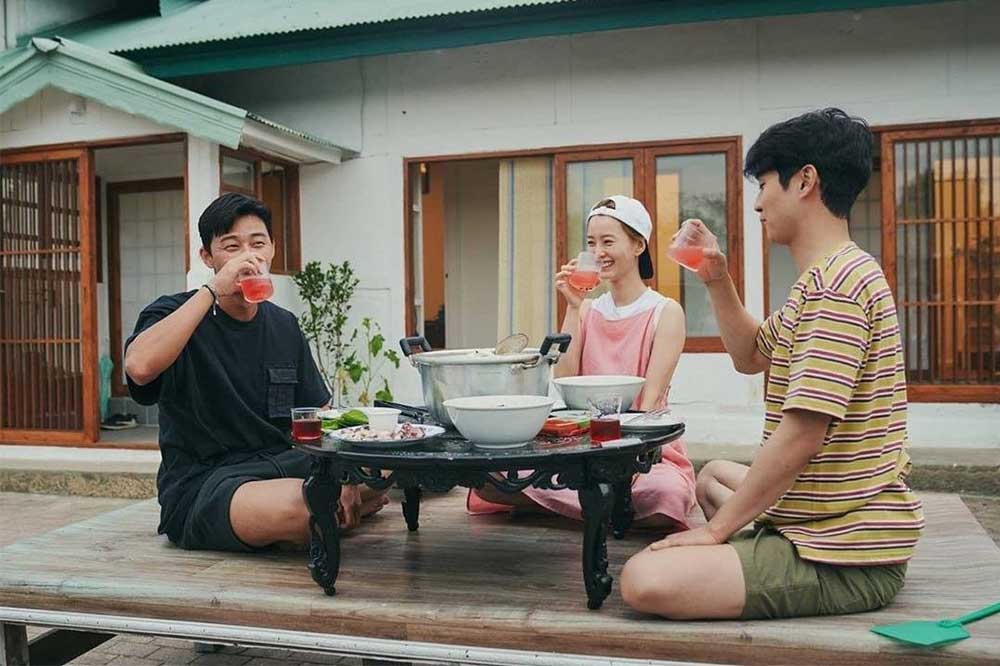 Source
Park Seo Joon's gift was well received, with the trio consuming the fruit in different ways. This included watermelon punch, a traditional Korean dessert and drink popular in the summer. In the spirit of wholesomeness, no alcohol was involved in the making of the beverage.
You can catch Our Little Summer Vacation on Viu. New episodes are released every week.
This Watermelon Bag Is A Work Of Art
For now, it seems like Yusuke Kadoi's watermelon bag is a one-off creation. So those of you who've been wondering how to carry a watermelon around, be it on the way back from the supermarket or to a picnic, might just have to carry it the way Park Seo Joon did.
Also read:
Bottega Veneta's New Bag Looks Like A Garbage Bag & Proves That One Woman's Trash Is Another Woman's Treasure