Son Ye Jin Facts And News
Son Ye Jin certainly crash landed into our hearts with her comedic charms and expressive acting in Crash Landing On You (CLOY). If you can't get enough of the award-winning actress, here are some facts you need to know, from her career to her personal life.
1. Son Ye Jin made her debut at 18
Son Ye Jin was born on 11 January 1982 in Daegu, South Korea.
Her first appearance on the big screen was a supporting role in the film Secret Tears (2001) when she was fresh out of high school. 
She has been working consistently since, having starred in popular dramas such as Personal Taste (2010) alongside top actor Lee Min Ho and of course, Crash Landing On You (2019-2020).
2. Had a classic rise to stardom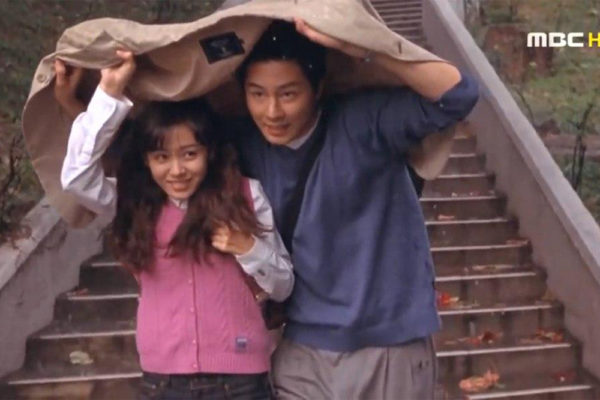 Son Ye Jin and Jo In Sung in The Classic (2003)
Source
Her breakout role was in The Classic (2003), alongside top actors Jo In Sung and Cho Seung Woo. The movie drew parallels between the love stories of a mother and daughter, both played by Son Ye Jin. 
3. Known as the "nation's first love"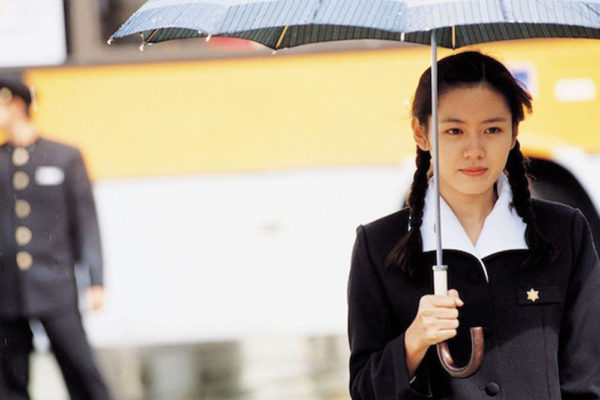 The Classic (2003)
Popularly referred to as the reigning queen of melodramas, she is also one of a few Korean female A-listers to be dubbed the "nation's first love", possibly because of her innocent schoolgirl image in The Classic (2003).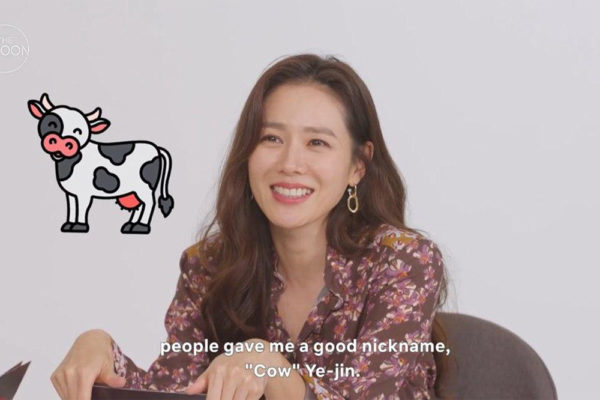 Source
Her other endearing nicknames include "So" (which means "cow" in Korean) Ye Jin, a play of words on her name to indicate that she works hard… like a cow.
4. Acting as an outlet for her emotions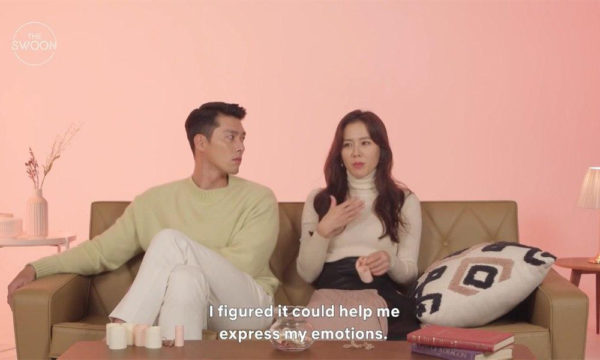 Source
In an interview with The Swoon, she mentioned that she got into acting because she felt an overload of emotions during her teenage years, and thought that acting would be a good outlet for her. 
5. Has acted in a wide variety of genres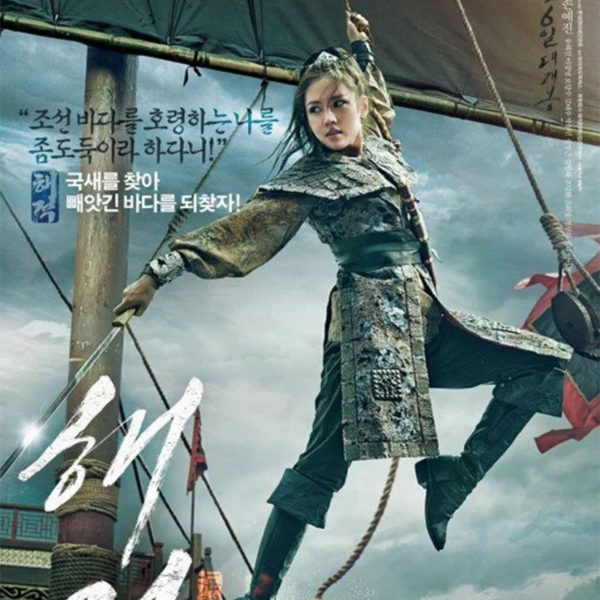 The Pirates (2014)
Source
The versatile actress has an impressive filmography that includes historical movies such as The Last Princess (2016), action films like The Pirates (2014) and The Truth Beneath (2016), a political thriller.
6. An award-winning actress
Son Ye Jin has nabbed multiple big awards in the Korean film industry, namely the Baeksang Arts Awards, Grand Bell Awards and Blue Dragon Film Awards.
7. Does not fear new roles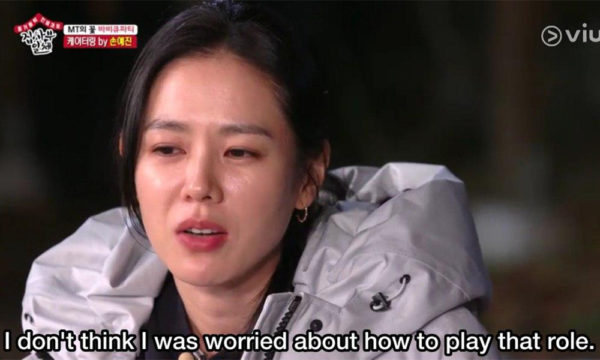 Source
Having acted as a mistress in April Snow (2005) at 23 years old and a divorcee in Alone in Love (2006) at 24, the actress has related that she had no fears portraying a wide range of characters despite her young age at the time.
8. CLOY is not the first time she's worked with Hyun Bin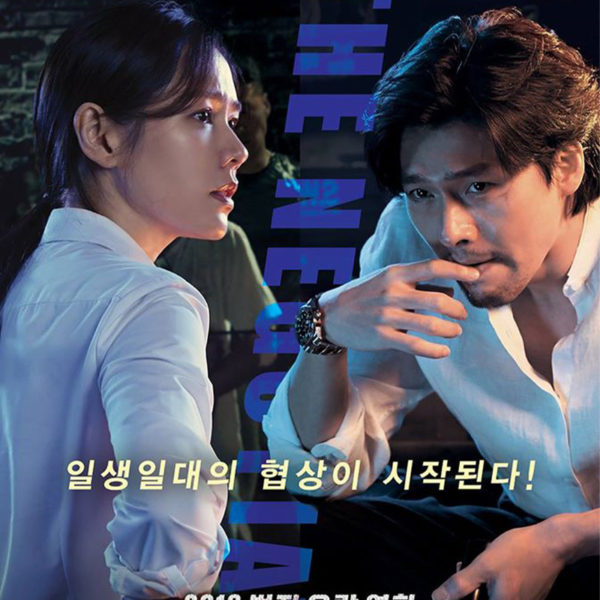 The Negotiation (2018)
Source
Prior to hit drama Crash Landing On You, the duo worked together on a film called The Negotiation in 2018. 
However, Son Ye Jin commented that it didn't really feel like they were acting together because the nature of the plot required them to film in separate locations. 
9. She has made a cameo in Hyun Bin's past work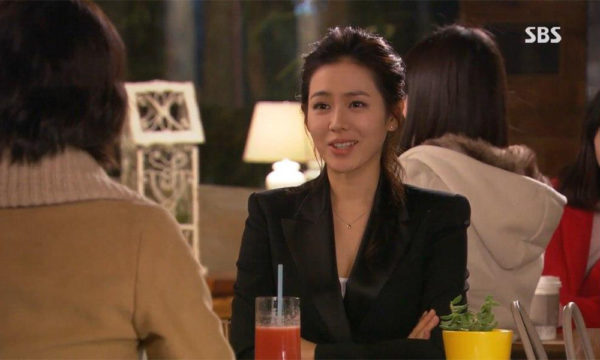 Her cameo in Secret Garden
Source
All Son Ye Jin and Hyun Bin shippers would be glad to know that their paths have intertwined long before CLOY. She previously made a cameo in Hyun Bin's hit drama, Secret Garden (2010).
10. Low-profile love life
Prior to 1 January 2021, there had been no news of the actress' dating life for the past 20 years. She claimed to be "bad at dating" because she doesn't proactively go out of her way to meet more people.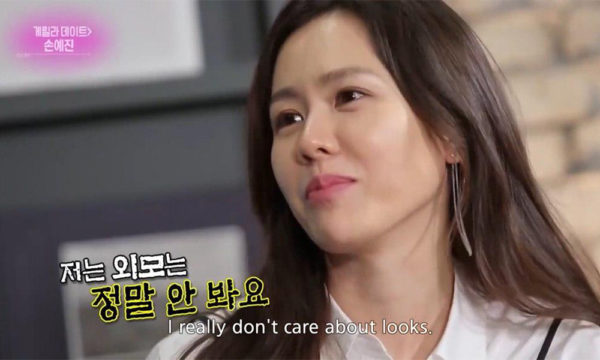 Source
She has also said that she isn't about outward appearances, and just wants a nice and caring guy.
As we all know by now, said "nice and caring guy" crash landed into her life in the form of Hyun Bin. The actors' respective agencies have since confirmed that the 2 co-stars have been seeing each other since March 2020.
Also read:
7 Ways Son Ye Jin Breaking Her 20-Year Official Dating Hiatus For Hyun Bin Shows Us That We Shouldn't Settle
11. Is a pilates and TRX guru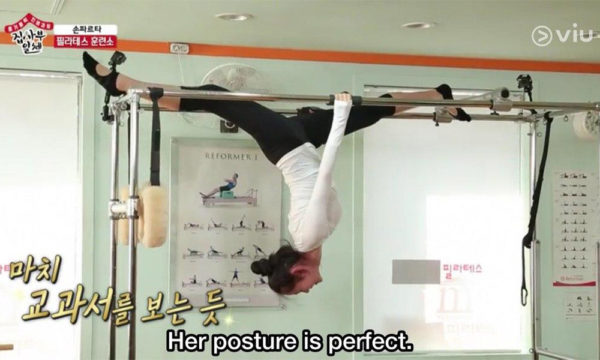 Source
If you wondered how Son Ye Jin could run so quickly in CLOY, it's because she's an absolute fitspo. The actress has done pilates and TRX (Total Body Resistance Exercise) for over 10 years. She even has an instructor's license.
12. Change is not the only constant when it comes to Son Ye Jin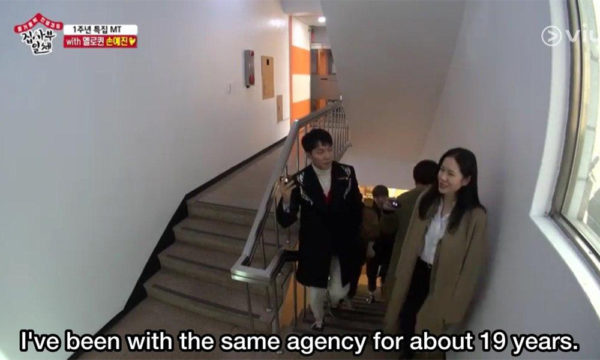 Source
It seems that consistency is key to Son Ye Jin. She has a mighty track record of working out in the same gym for over 10 years, having the same hairdresser for more than 15 years and staying with the same management company for over 19 years now.
13. She's very competitive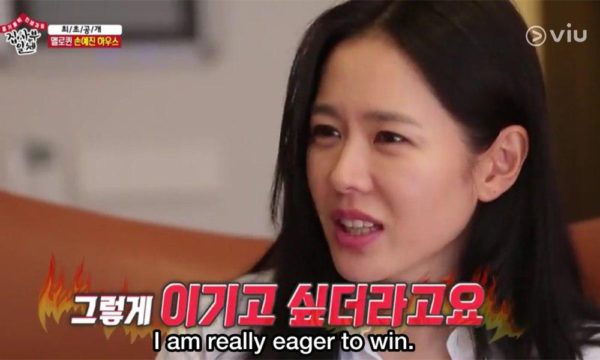 Source
Her love for games and her desire for winning are a lethal combination. The award-winning actress has declared that she plays the Korean card game, Go-stop, until her back hurts⁠—and nobody gets to go home until she wins.
14. She's very honest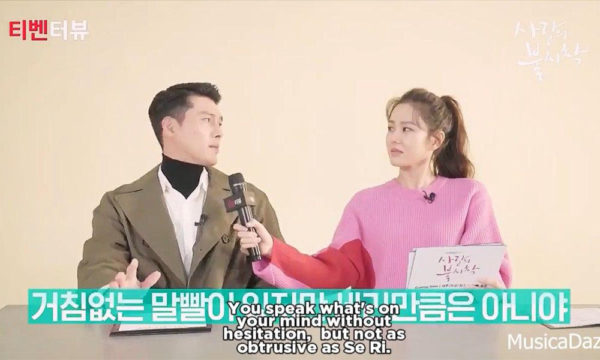 Source
The actress is known for being refreshingly candid. In an interview, Hyun Bin mentioned that he found her ability to speak what's on her mind to be an attractive trait of hers.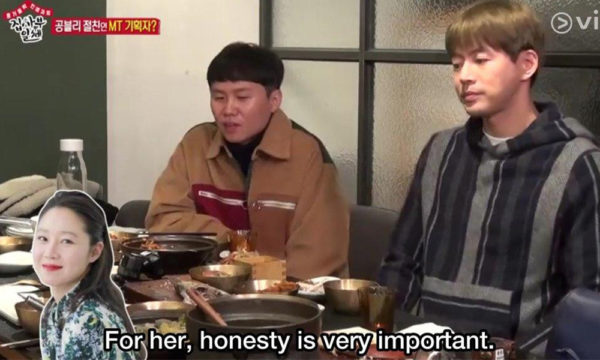 Source
Her close friend, fellow actress Gong Hyo Jin, echoed this sentiment on a variety show as well. She said,  "For her (Son Ye Jin), honesty is very important… If she catches you exaggerating, she will scold you." 
15. Her group of friends is literally #squadgoals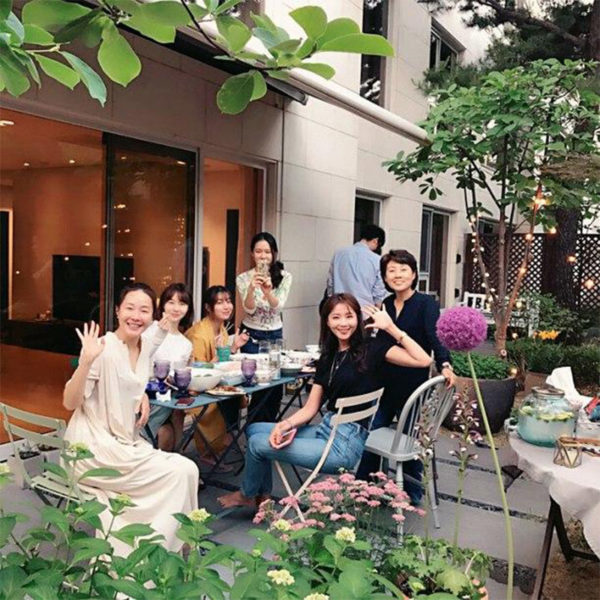 Dining on her terrace with friends
Source
Son Ye Jin has a solid friend group consisting of popular actresses like Kim Min Jung, Gong Hyo Jin and Yoona from Girls' Generation, who come together pretty often for gatherings or alfresco dining sessions on Son Ye Jin's terrace. 
16. Travelling is a big part of her life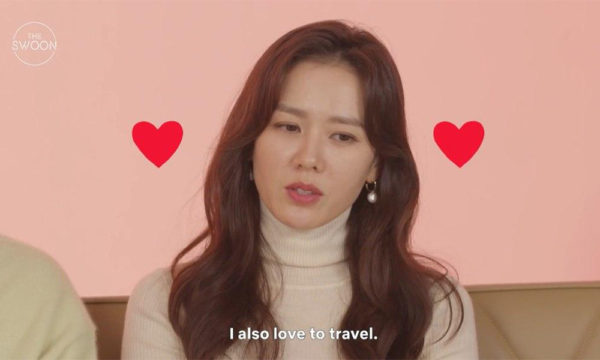 Source
Son Ye Jin views travelling as a good way to discover her true self, and claims to spend half her time globe-trotting.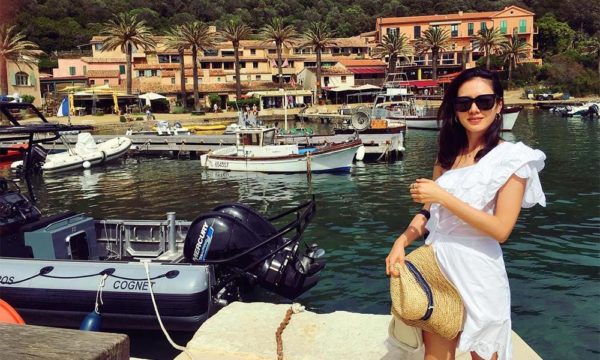 Source
A quick scroll through her instagram feed will show you her escapades to various places like Milan and Hawaii.
17. She practised for her role as Yoon Se Ri by watching female comedians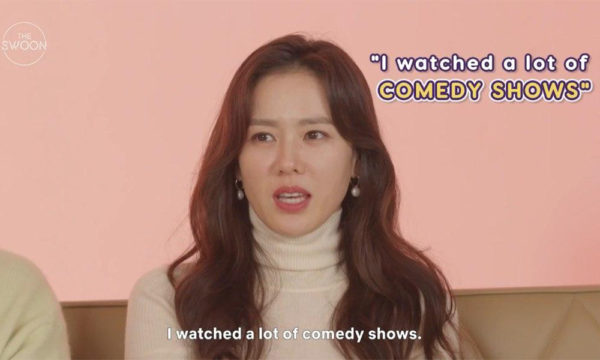 Source
Son Ye Jin studied the mannerisms of female comedians to perfect her expressions for her character as Yoon Se Ri in CLOY. 
18. A natural beauty
Her makeup artist, Mu Jin, has said that for the North Korean scenes in CLOY, she left Son Ye Jin's brows undone and used a colourless lip balm because the actress's lips were already red. Mu Jin also mentioned that she only uses a thin layer of foundation for Son Ye Jin, because she barely needs it.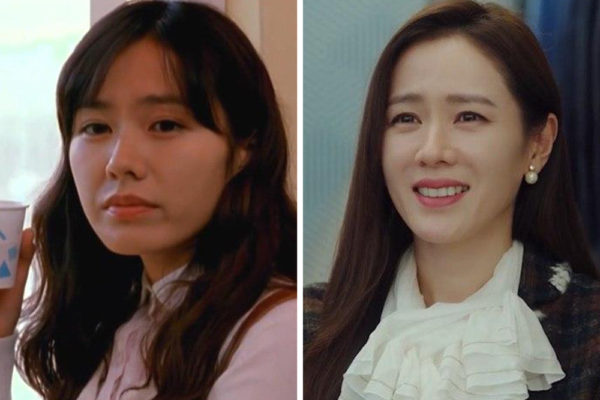 Son Ye Jin in The Classic (left) and Crash Landing On You (right)
Source, source
The actress also doesn't seem to age. You would never have fathomed the 17-year age gap between the two pictures, the first from The Classic in 2003 and the second from CLOY in 2020.
19. She's really into flowers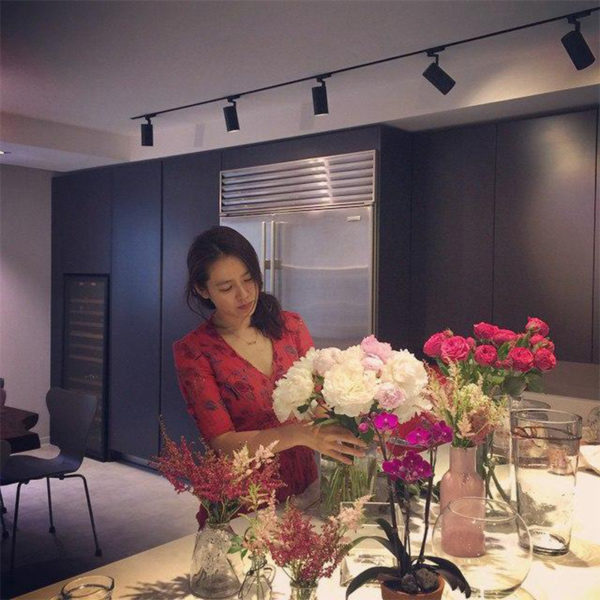 Source
Her Instagram feed is filled with pictures of bouquets from fans. A tour of her house also revealed vases of flowers on tables and countertops, adding a delicate touch to the interiors.
20. Donated generously to support the fight against COVID-19
The city of Daegu is Son Ye Jin's hometown, as well as the epicentre of the pandemic in South Korea. It is not surprising then that she donated 100 million won (~S$115,000) to the Daegu branch of the Community Chest of Korea. 
21. A lifelong commitment to acting
Son Ye Jin related to her friend Gong Hyo Jin that she is going to keep acting until she's a grandma. For now, there is no sign of the actress putting her career on hold, with her upcoming film, Boston 1947, set for release in December 2020.
All You Need To Know About The Crash Landing On You Lead Actress
Son Ye Jin's quirky charms and acting skills have captivated fans across the world. From her successful career to her lovable personality, she seems to truly be the real-life embodiment of CLOY's Yoon Se Ri.
This post was first published in April 2020 and last updated on 8 January 2021.
Cover: Source
Also read:
7 Crash Landing On You Things Even Hardcore Fans Might Have Missed Including Cameos, Crossovers & North Korea Facts