Hyun Bin & Son Ye Jin
2021 got off to a great start for K-drama fans worldwide when the news broke that Hyun Bin and Son Ye Jin are officially together. ICYMI, the pair are the lead actors for the hit drama, Crash Landing On You (CLOY). After months of speculation from fans, their agencies confirmed that they'd taken the romance off-screen. According to their reps, the stars started seeing each other in real life from March 2020. 
Hyun Bin is no stranger to public relationships, having dated actresses like Song Hye Kyo and Kang Sora. But this is Son Ye Jin's first official dating announcement since her acting debut in 2001 at age 18. 

During an interview with Son Ye Jin, KBS brought up this footage from 2007 when
a foreigner asked her why she was single and she said she has high standards
Source
Prior to meeting Hyun Bin, the actress has never been in a confirmed public relationship. She's even mentioned that she is single because she has high standards. In a 2018 interview with Soompi, Son Ye Jin also shared that she is "bad at dating" and finds the process of finding someone suitable to be more difficult as one gets older.
Here are 7 reasons why Son Ye Jin breaking her 20-year official dating hiatus for Hyun Bin shows us why we should never settle easily when it comes to looking for a partner. 
1. She found a "good person" she wants to be with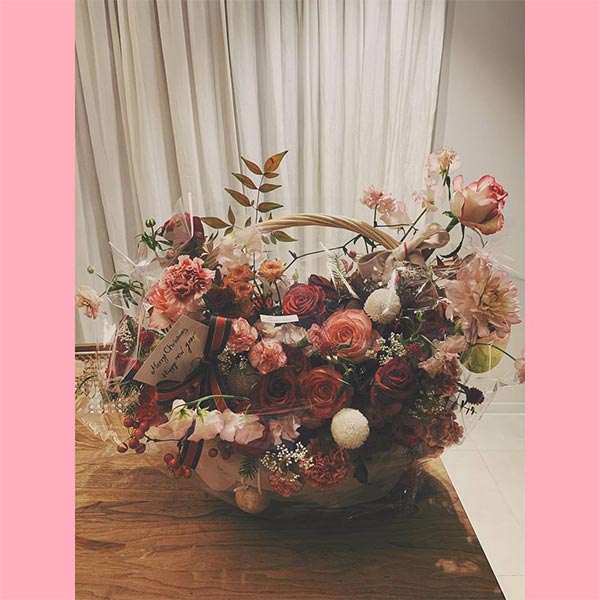 Source
In the caption accompanying Son Ye Jin's Instagram post about their relationship, the actress shared that she's happy to have found a "good person" to be with.
"Good" can mean many things, but it's clear that Hyun Bin has been a gentleman to her since even before they were a couple.

Hyun Bin holding onto Son Ye Jin's arm when she almost tripped onstage
Source
In a press conference for The Negotiation (2018), the actress almost tripped. Hyun Bin immediately reached out for her arm to help her stabilise herself. At another event, Hyun Bin even offered his spot in the centre to Son Ye Jin so she could have the spotlight.

Source
In a behind-the-scenes clip for CLOY, Hyun Bin was spotted fixing Son Ye Jin's hair in between takes, so she would look her best on-screen. 
Seeing how well Hyun Bin treats her, Son Ye Jin's 20-year wait for her ideal man was not in vain. 
2. He celebrates her strengths and is inspired by her…

Hyun Bin and Son Ye Jin wrote compliments to each other for a game segment on The Swoon
Source
Part of Hyun Bin and Son Ye Jin's CLOY promotions included appearing in a few segments on YouTube channel, The Swoon. One of these segments was a game where they each had to read out a few compliments. They then had to pick out the one they thought the other person had written.
Hyun Bin wrote, "I cheer on the beauty and acting skills of Actress Son, who always works hard whenever and wherever! Don't hold back on that beauty and acting ability, and continue working hard like a cow." He even brings up her nickname, "Cow" Ye Jin. It is a play on her name and is meant to indicate that she works hard, like a cow.
At a separate press conference for CLOY, Hyun Bin was once again effusive with his praise for Son Ye Jin. Speaking of his impression of the actress on-set, he shared, "She has great qualities. I was curious about so many things about her like how she prepares for and acts out the scenes. When we meet on set, she has a lot prepared for the scenes we're about to do. This challenges me to do better and I learn a lot from her."
A good relationship should have you striving to be the best version of yourself, just like how Hyun Bin is inspired by Son Ye Jin to work hard and be a better actor. 
3. …and she feels the same way about him

Source
In a different segment for The Swoon, the 2 actors were asked what they did to prepare for their roles in CLOY. Son Ye Jin immediately started listing out the things Hyun Bin had to learn. The actor took lessons on how to speak in the North Korean dialect and how to play the piano.
The way Son Ye Jin was able to answer for Hyun Bin so quickly shows just how well she knows her boyfriend and how proud she is of him.
While most of us are not colleagues with our partners, being aligned in terms of values and work ethics is always a good thing.  
4. Find someone who looks at you like…

Source
If you've ever seen photos of Hyun Bin and Son Ye Jin together at any event, the news of them being together would come as no surprise. The pair has often been photographed stealing glances at each other during interviews and awards ceremonies.

Source
Basically, the two of them are living examples of the "Find someone who looks at you like…" meme.
Also read:
21 Son Ye Jin Facts Including Her Career, BFFs, Dating Life & Upcoming Projects
5. They encourage each other to discover new interests and experiences

Source
The couple has been spotted going for golf sessions as they both enjoy playing the sport. In fact, Dispatch Korea broke the news of the actors' relationship by sharing photos of Son Ye Jin carrying golf clubs while waiting for Hyun Bin to pick her up. 
It is worth noting that fans of the actress have brought up the fact that Son Ye Jin started gaining an interest in golf after meeting Hyun Bin, who is known to be an avid fan of the sport.
No matter whether Son Ye Jin picked up the sport for Hyun Bin or herself, it's still nice to see them spending time together doing what they love. 
6. Teasing each other is part and parcel of their relationship

Source
Being able to tease and have fun with your other half is a sign of a healthy relationship.
In the interview with The Swoon, Hyun Bin was asked how similar his character in CLOY is to him in real life. He answered that they are both responsible, charming and take their jobs seriously. Son Ye Jin listened and nodded like she agreed, though she jokingly responded by asking if he was bragging about himself.
In turn, Hyun Bin waved his arm in front of Son Ye Jin when she did not reply to him later on in the same video. He commented, "I thought she was spacing out". This was in reference to what Son Ye Jin mentioned when asked what she enjoys doing in her free time.
Seeing them joke around with each other so easily and making each other smile gives us a glimpse of just how playful they are in their personal time and how happy they are with each other.
7. He makes compromises for her 

Source
In a relationship, compromising is important when it comes to understanding your significant other and showing you care. Similar to Gong Yoo, Hyun Bin is another Korean A-lister who does not use social media and keeps his personal life private. The latter's girlfriend, however, is very active online, especially on Instagram. 

Source
Since meeting in 2018, Son Ye Jin has posted multiple photos and videos with Hyun Bin, which he had most likely given his "okay" to. For a private person like Hyun Bin to allow snippets of his personal life to be shared online is no small matter. It proves how he must care a great deal for Son Ye Jin, and shows us how we can afford to make tiny sacrifices to keep our significant other happy.
Hyun Bin & Son Ye Jin Are The Ultimate Power Couple
Hyun Bin and Son Ye Jin's relationship is proof that waiting for the right person takes time. But, it will be well worth it. 
Also read:
20 Hyun Bin Facts Including His Acting, Dating & Military Life For Fans Of The Crash Landing On You Oppa