Starbucks Valentine's Day Bee Mine Collection
Valentine's Day takes place a mere 2 days after Chinese New Year this year. Hence, after launching its ox-themed Chinese New Year collections, Starbucks Singapore has just revealed its Valentine's Day Bee Mine collection.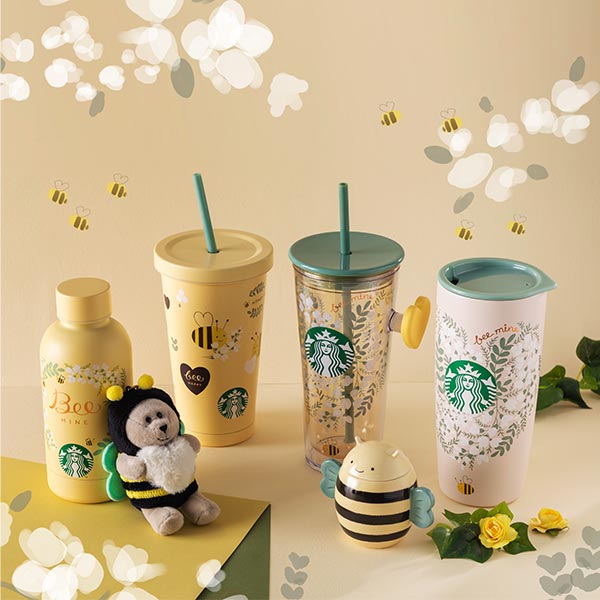 It consists of bee-themed mugs, tumblers, bottles and a keychain you can get as a gift for your special someone.
The merch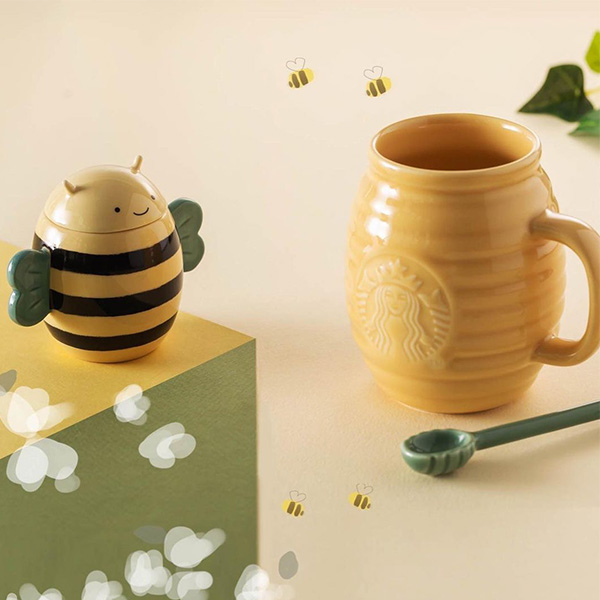 Starbucks Taiwan launched otter mugs for Chinese Valentine's Day last year. For Valentine's Day this year, we have the 3oz Honey Bee Mug, $24.90. It has wings protruding from its sides to act as mug holders as you down your espresso shot in the morning.
When it's time to wind down at night, use the 12oz Honey Jam Mug, which includes a spoon that resembles a honey dipper, to make piping hot honey lemon water. It is retailing for $28.90.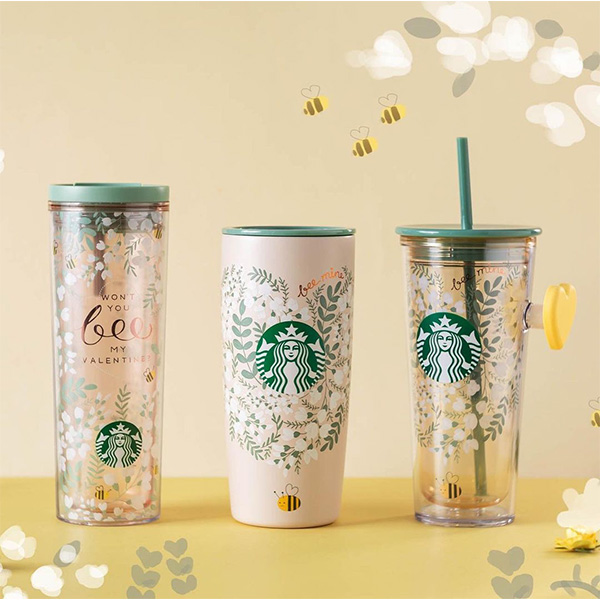 From left: 16oz tumbler, $26.90; 20oz tumbler, $49.90; 16oz Cold Cup, $23.90
As bees are an essential part of nature, one of the designs features bees surrounded by soft white flowers and green leaves with matching green lids.
The Bee Mine Tumbler on the left also includes a punny yet romantic line to pop the question of "Won't you bee my valentine?" for those who are too shy to ask someone out. The Bee With Heart Stainless Steel Tumbler (middle) and Bee With Heart Cold Cup (right) have a more subtle "Bee mine" interwoven amongst the florals instead.
The Cold Cup also features a yellow heart attached to the side of the cup, so you can hold onto it easily while you're out and about.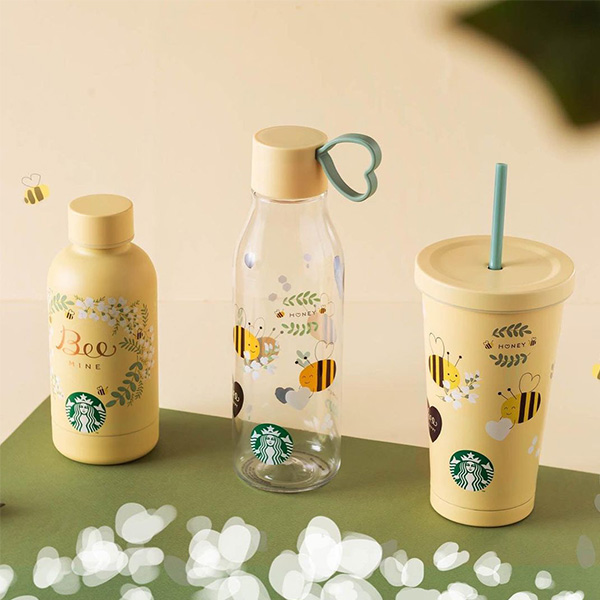 From left: 13oz bottle, $33.90; 24oz bottle, $32.90; 18oz Cold Cup, $39.90
The other design in this collection has a more cheery and cutesy aesthetic, thanks to the smiling bumblebees. 
The Bee Mine Stainless Steel Bottle (left) and Cold Cup are in a radiant shade of yellowe. The clear Honey Bee Water Bottle (middle) is light and portable, with a heart-shaped handle for added convenience.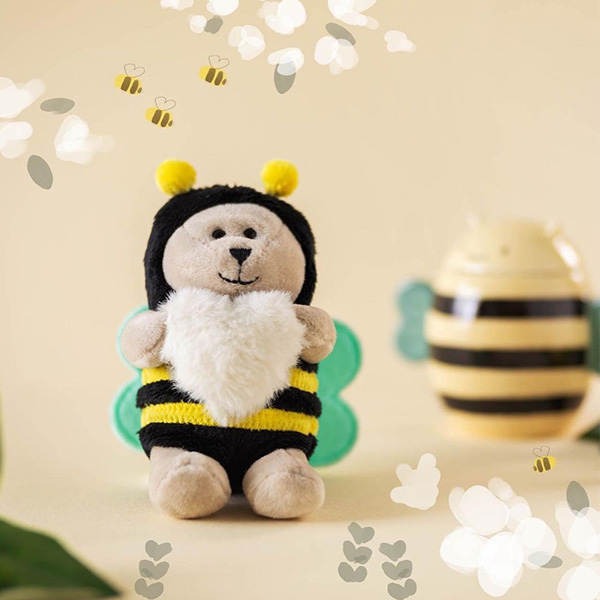 Lastly, this collection includes a Mini Bee Barista Bear keyring, featuring Starbucks' iconic Barista Bear in a bee costume. It's also cradling a fuzzy white heart for added cuteness. You can cop it for $19.90.
Starbucks' Valentine's Day Collection Is The Perfect Blend Of Romantic And Punny
The collection is now available in Starbucks Singapore stores, as well as Starbucks Singapore's official Lazada and Shopee sites. Using cheesy pick-up lines to flirt may come off as too cringey for most people. But with these cute bee designs, flirting just got a lot more fun.

This article was first published on 7 January 2021 and last updated on 18 January 2021.
All images courtesy of Starbucks.
Also read: 
3 SG Millennials On Why They're Still In Love With Starbucks Even After A Decade Of Green Tea Lattes