Starbucks Thailand x BLACKPINK
Following the BTS x Mcdonald's meal collab, Starbucks Thailand has announced a collaboration with BLACKPINK featuring tumblers, bags and keychains in, obviously, black and pink colours. If you're still reeling from BLACKPINK's The Album live stream that took place last year, you can settle your obsession with these chio af BLACKPINK merch for now.
Drinkware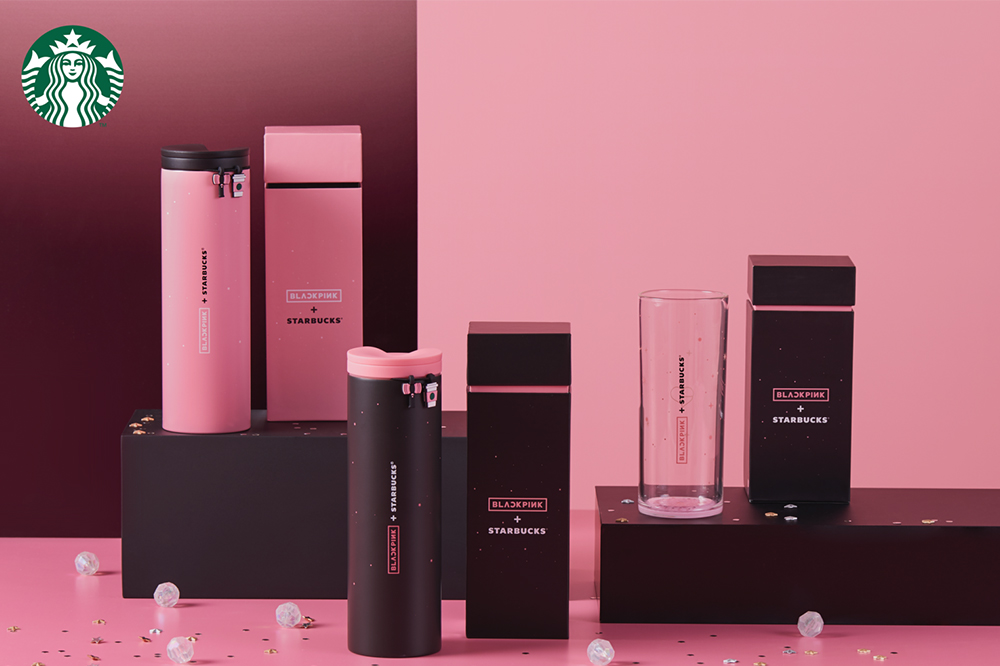 There are 2 tumblers and a clear glass cup in this collection. Each drinkware also comes with a box that reminds us of the minimalistic vibe of The Album's packaging. If you couldn't get your hands on The Album back then, now is the time to cop these tumblers before they're sold out.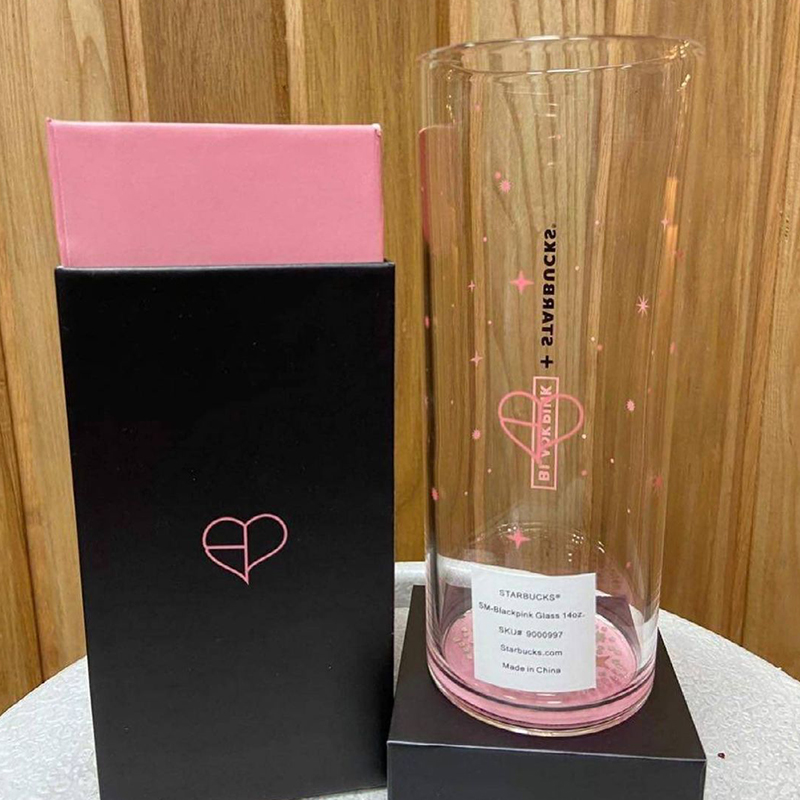 The 14oz transparent glass cup is perfect for minimalists who are looking to level up their kitchenware aesthetics. With pink sparkles surrounding the glass and BLACKPINK's iconic heart logo in the center, it's the perfect pick-me-up for your WFH mornings with iced coffee, while jamming to DDU-DU DDU-DU.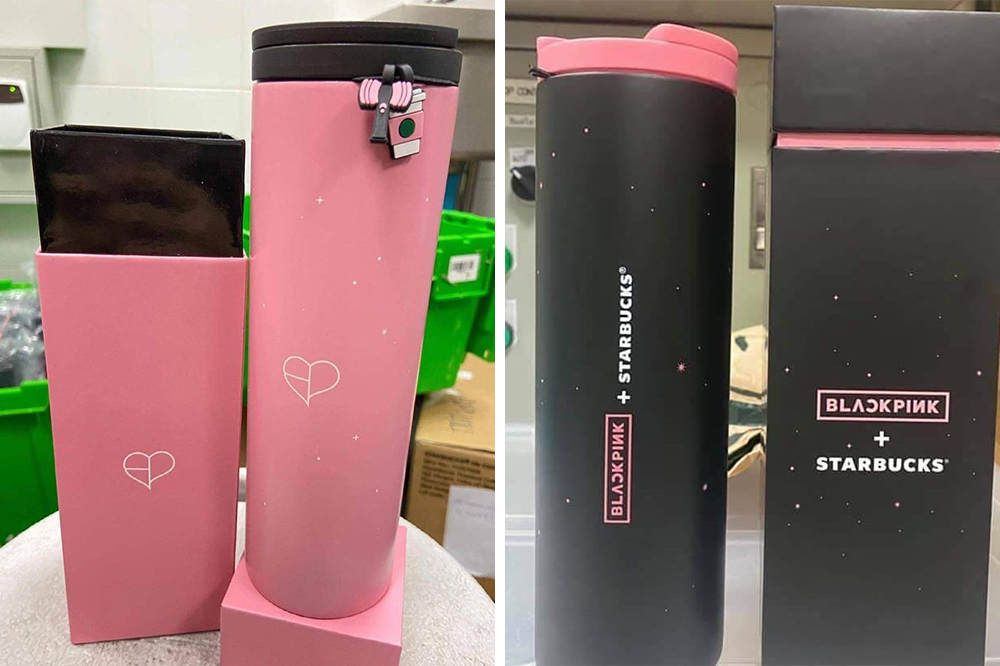 The 2 tumblers follow a similar design to the glass cup, with the BLACKPINK x Starbucks logo plastered on the back as well. A key feature of these tumblers is the silicone charms of BLACKPINK's official lightstick, a.k.a BI-ping-bong, and Starbucks' coffee cup hanging on the side of the lids. 
The tumblers come in black and pink colours, with alternating colours for the lids. As the BI-ping-bongs were designed by the girls themselves, this makes the tumblers all the more special for Blinks. You can "Stay" hydrated by keeping your drinks cool in these tumblers while hanging out with your girlfriends.
Also read:
Starbucks Reserve Roastery & Converse Have Teamed Up For A Collection Of Chio All-Star Merch
Bags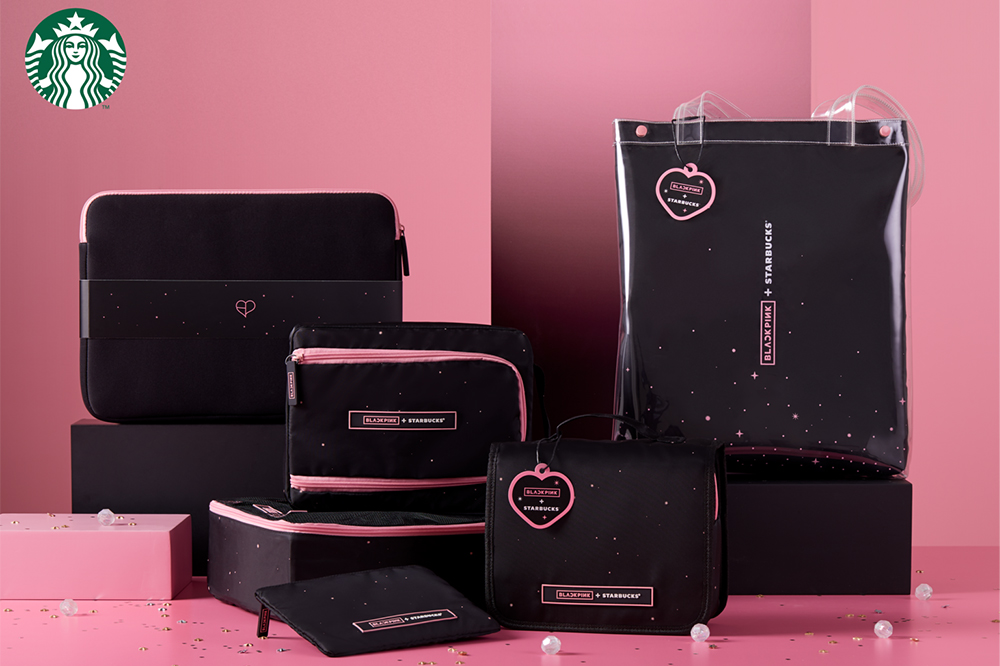 Blinks are spoiled with a series of tote bags, laptop cases and pouches in black with contrasting bold pink zippers. As the fandom name is a combination of the words "black" and "pink", Blinks pride themselves in these punk rock girl colours. The pouches come in various sizes, which have uses from storing your makeup accessories to keeping your staycay toiletries in place.
Accessories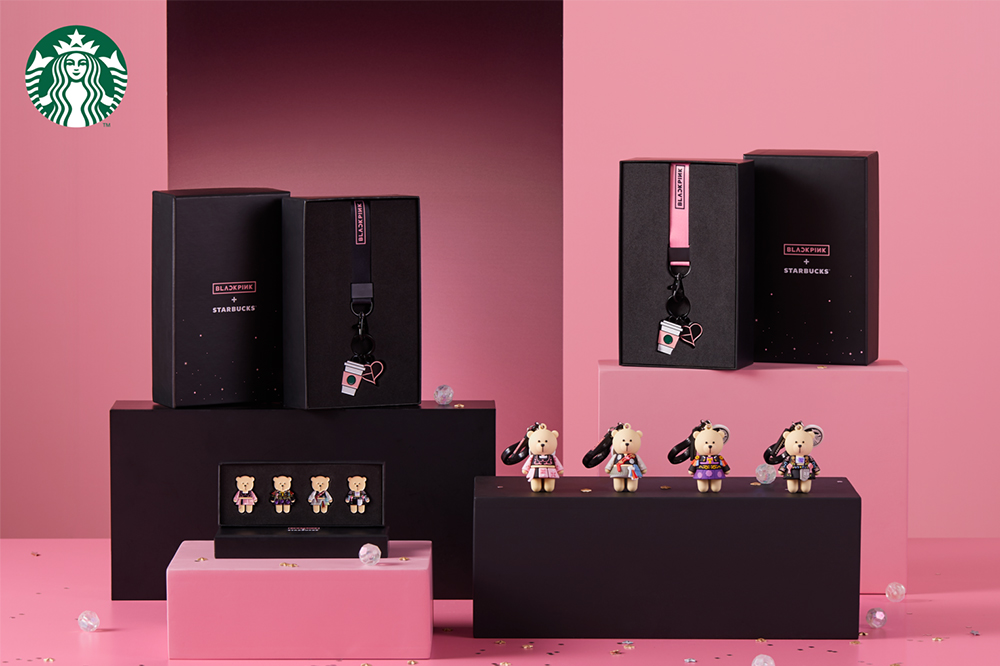 Keychains and pins inspired by each member are also available in this collection. Featuring Starbucks' mascot, also known as the Bearista, these bear charms come dolled up in each members' outfits from the How You Like That music video. 
There are also BLACKPINK keychain straps attached to a Starbucks coffee cup in either black or pink colours. Hang these on the bags in this collection to complete the ultimate Blink #OOTD.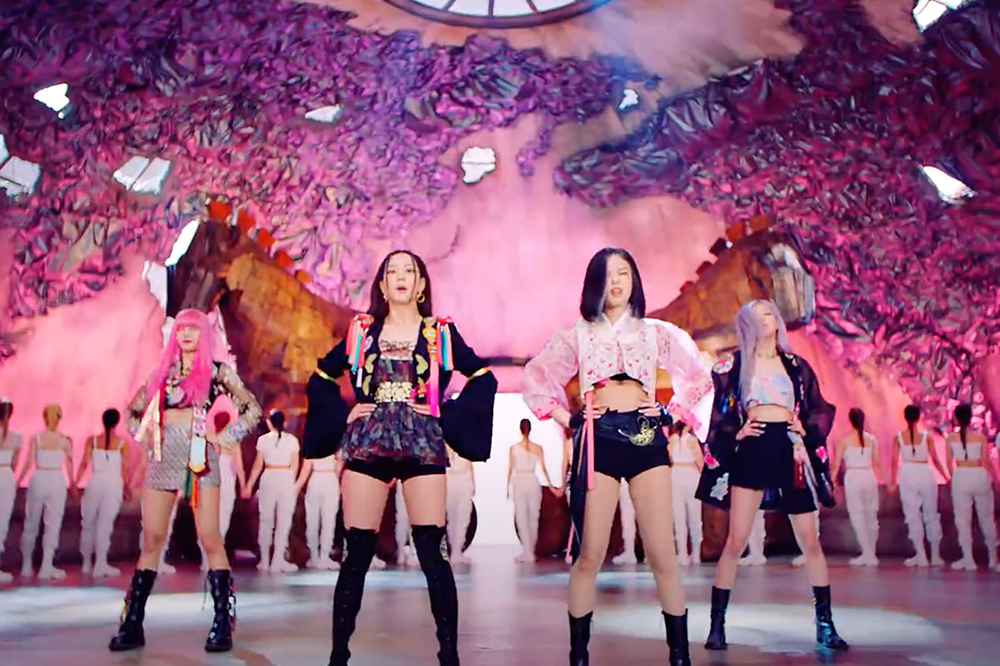 Hardcore Blinks will be able to recognise which bear keychain represents which BLACKPINK member from streaming the How You Like That music video 24/7. Whether it's Jennie's cute pink top or the colourful ribbons on Jisoo's black outerwear, these adorable Starbucks Bearistas bring out a cuter side to the girls' charismatic look.
The Starbucks Thailand x BLACKPINK Collection Teases BLACKPINK's 2021 Comeback
The drinkware from this collection has already been launched on 12 July 2021 in Starbucks Thailand. However, they will be delaying the release of the bags and accessories due to the rising Covid-19 cases in Thailand for Blinks' safety.
The Starbucks Thailand x BLACKPINK merch is exclusively in Thailand for now. As all Blinks know, Lisa herself is from Thailand, and was also the first foreign K-pop member to debut under YG Entertainment. Coincidentally on 12 July 2021, YG has also confirmed that Lisa will be making a solo debut this summer and is currently filming the music video for her new song. Hopefully, we can head over to Thailand soon and purchase these exclusive merchandise ourselves. 
Meanwhile, BLACKPINK will be having their comeback in the later half of 2021, so Singaporean Blinks will have new songs to look forward to streaming.
Also read:
15 Korean Celeb Couples That Will Make You Believe In Love Again Including G-Dragon & Jennie