Starbucks Colour-Block Bags
Last year, Starbucks Singapore launched three colour-block mini bags in adorable pastel hues. For those who didn't manage to get their hands on them back then, not to worry. This April 2023, Starbucks is bringing back their colour-block bags in brand new colour palettes, exclusive to Starbucks Singapore stores only.
The collection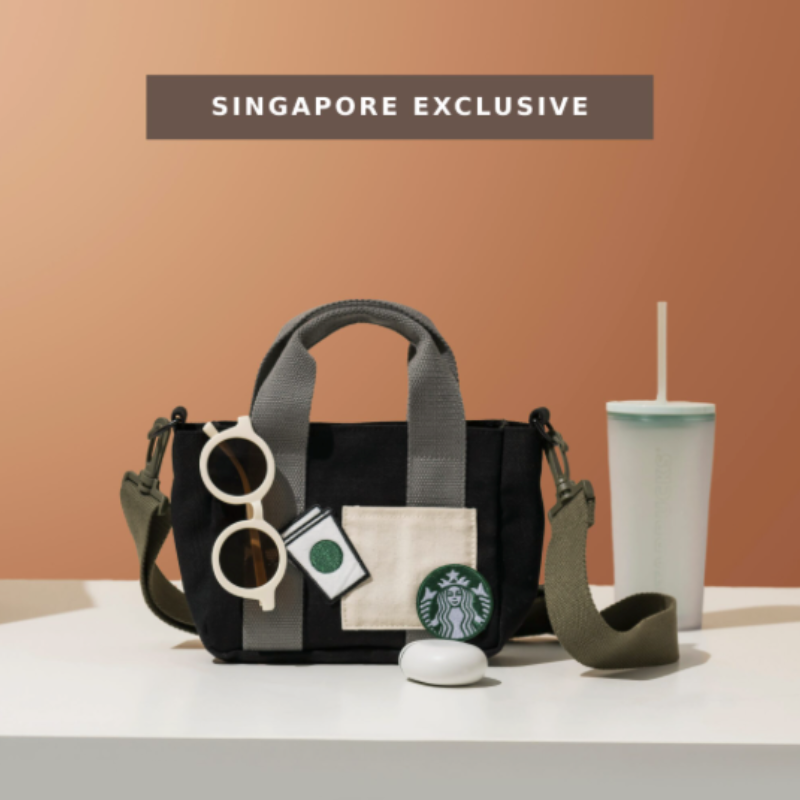 The collection features five bag designs in two different sizes: mini and regular. The mini bags are 25cm wide and 25cm high, perfect for storing your daily essentials or a cup of your fave iced latte.
The black mini bag has a motif of a Starbucks tumbler on the front so coffee-lovers can flex their love for caffeinated drinks.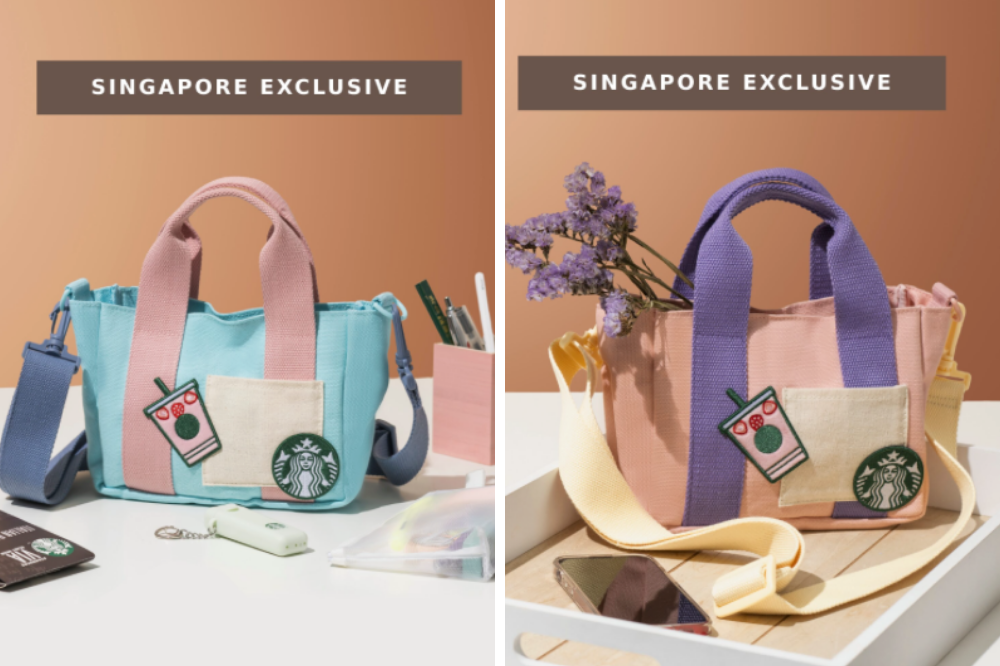 The next two mini bags come in sweet pastel hues of blue and pink, finished with a logo of the iconic Starbucks pink drink on the front. There are motifs of strawberries floating inside the cup design, inspired by last year's announcement of the Starbucks pink drink returning as a permanent addition to their menu.
The mini colour-block bags are retailing at $29.90 each.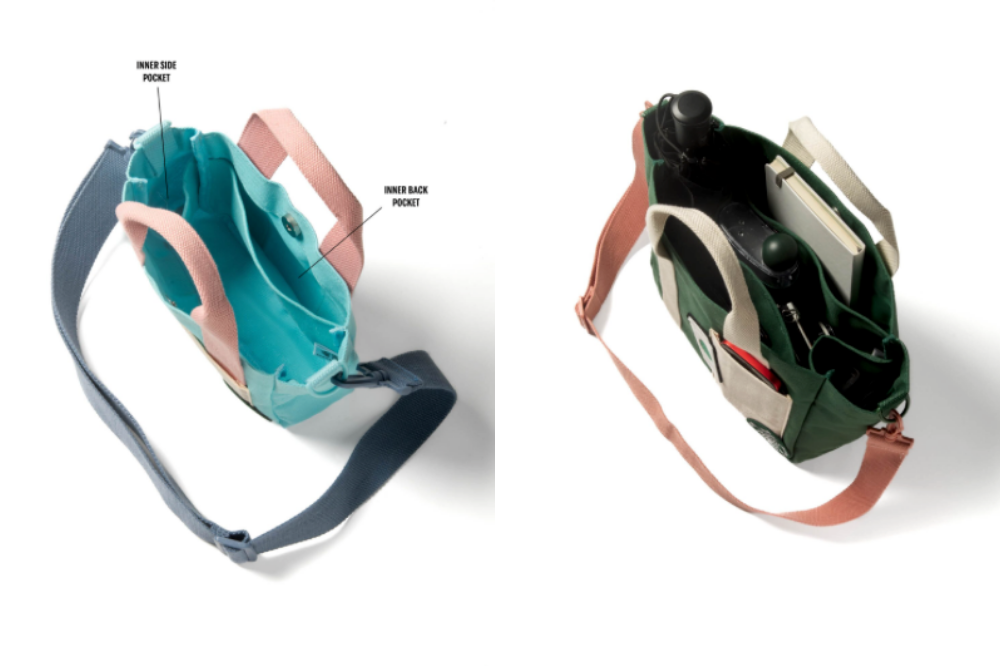 The bags each come with an inner side, back pocket and an exterior pocket to organise your personal belongings neatly. It also has an adjustable strap of up to 119cm for both adults and kids to carry it with ease.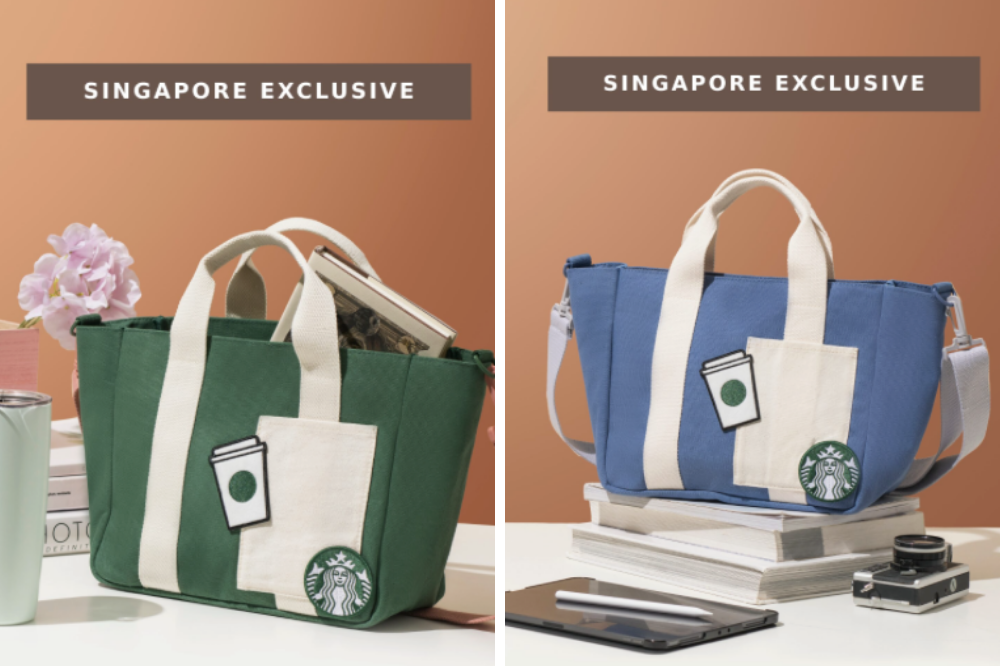 For those who prefer larger bags to store more items such as your notebook, water bottle or even a small-sized laptop, there are two regular-sized bags available. These are 40cm wide and 33.5cm high. 
The bags come in minimalistic green and blue designs for a simple and chic look, retailing at $36.90 each.
These Starbucks Colour-Block Bags Are A Cute Addition To Coffee Lovers' OOTDs
Note that all of the Starbucks colour-block bags are made of cotton and should only be hand-washed. These will be available from 5 April 2023, 10am onwards, on Starbucks' online website and in-stores islandwide. 
Seeing as the limited-edition bags are only exclusively available in Singapore, Starbucks fans should get their hands on them ASAP to add to their growing merch collection. 
All images courtesy of Starbucks.
Also read:
Starbucks Singapore's New Lavender Collection Has 11 Drinkware Items To Get You In A Love Spiral