Starbucks Space Bear Series 
Starbucks fans, the future is here. Starbucks China has just released a space-themed collection starring a bear mascot, aptly named Captain Bearista. The Starbucks Space Bear collection features a bevy of items, ranging from the usual staples like mugs and Cold Cups to special collector's bags. Here is a quick look at some of the items in Starbucks China's Space Bear Series.
Bags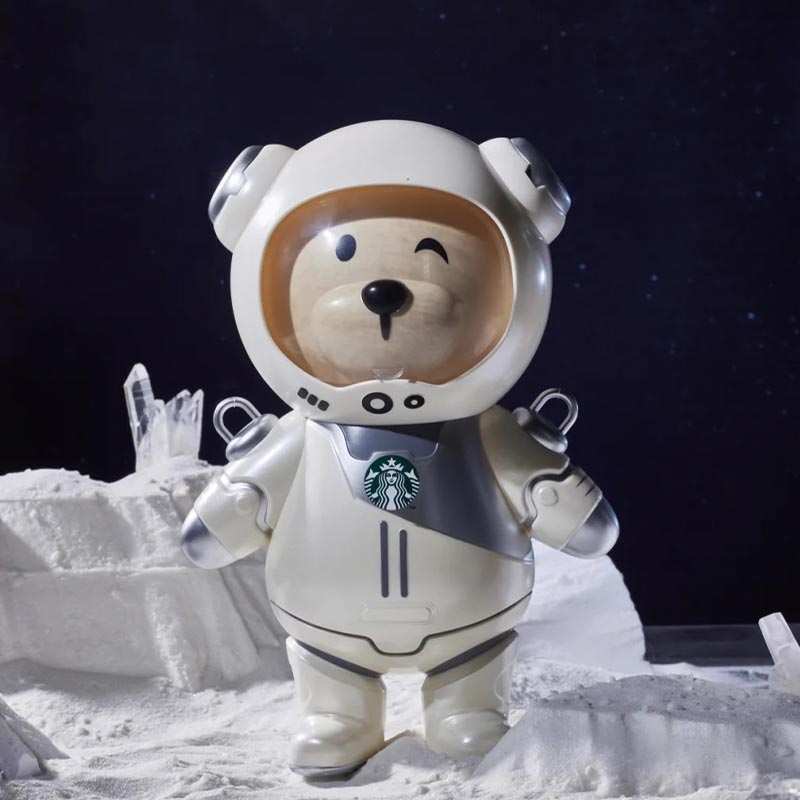 The main highlight of the collection is the special storage bag in the shape of Captain Bearista. With its cute little wink, it's going to give Buzz Lightyear a run for his money as our favourite astronaut.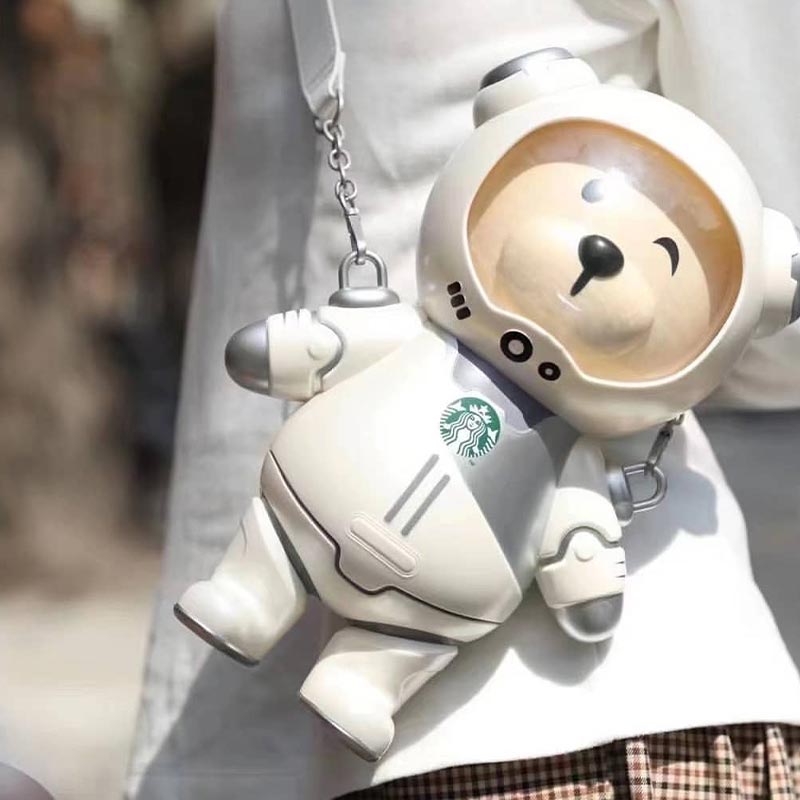 It even comes with a nifty strap so Captain Bearista can keep you company wherever you go.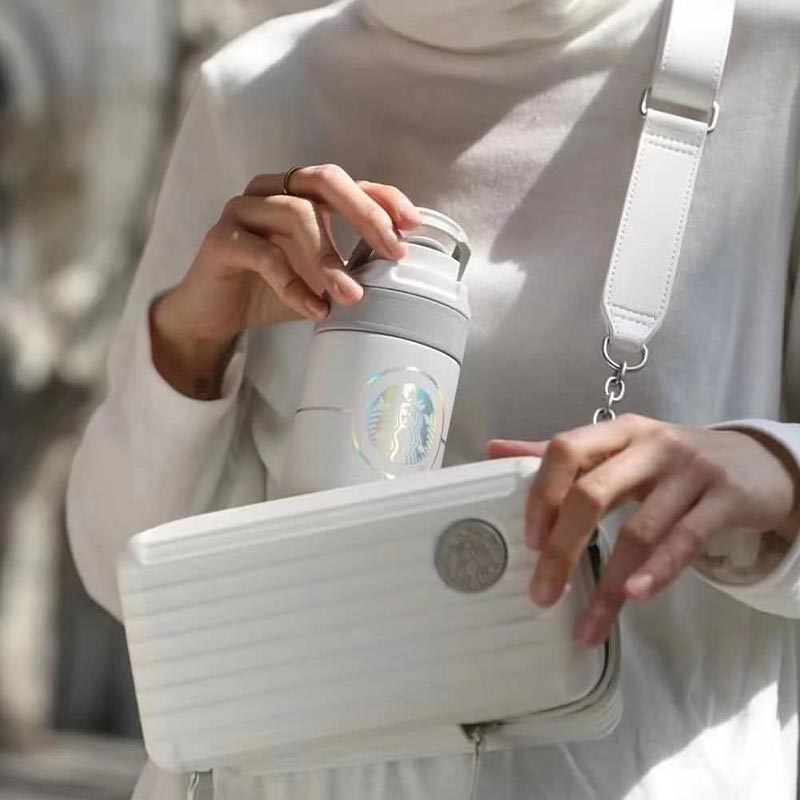 Those who miss travelling overseas can check out this luggage-inspired bag you can slip small bottles from the collection into. Or, you can cop it in preparation for your holiday to the moon, if you believe space travel will be a thing in the future.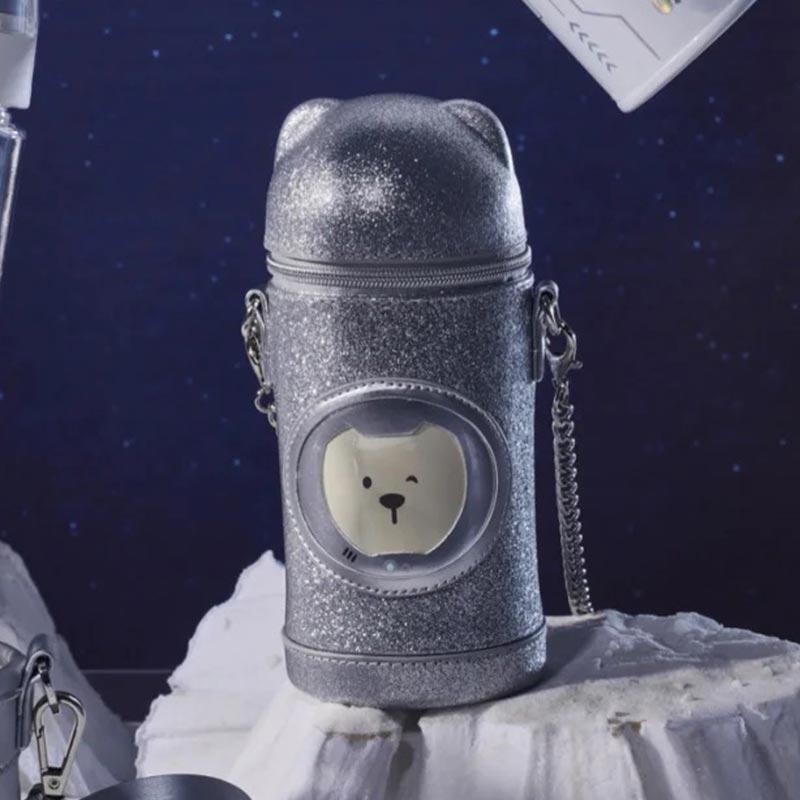 Glittering just like stars in outer space, this bottle bag is here if you want to bling up your Starbucks collection. 
Cups and mugs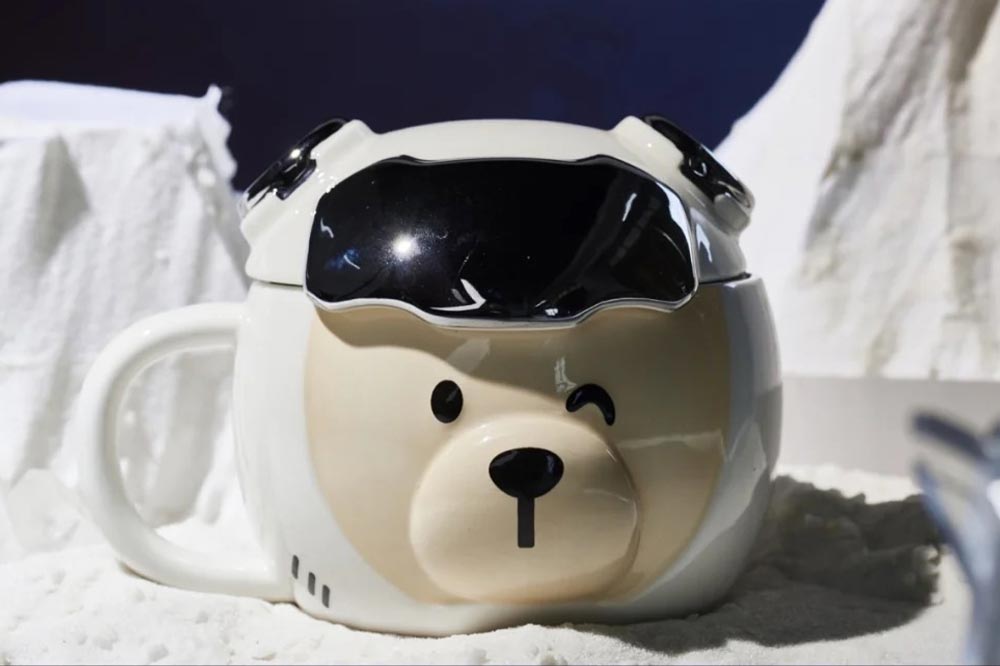 Spruce up your morning coffee routine with this Space Bear Mug. In fact, the mug is so kawaii you might not even need caffeine to get going in the morning anymore.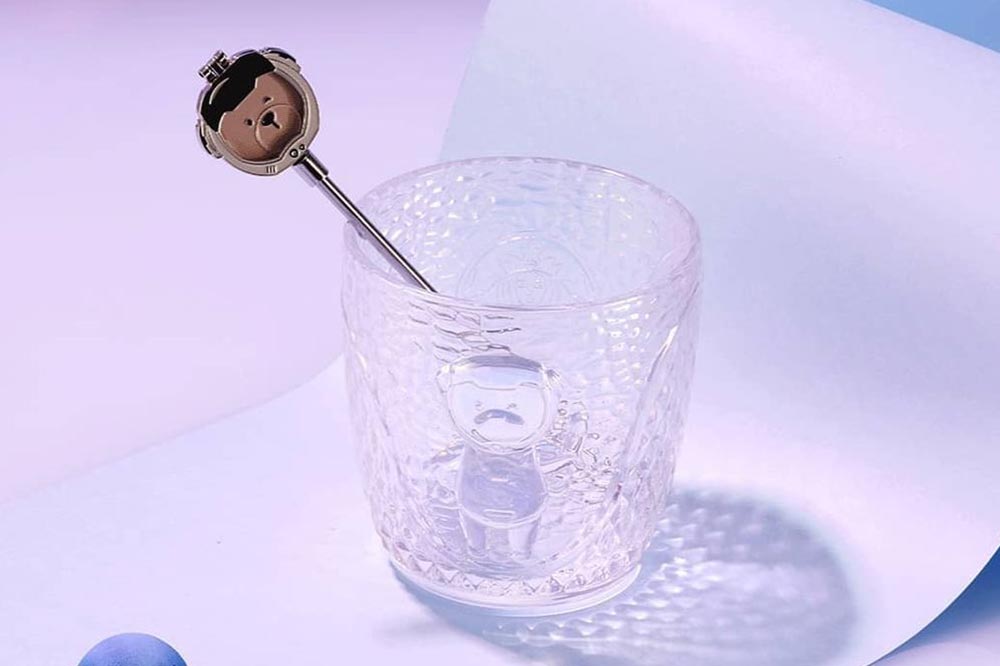 This clear glass lets you enjoy the cuteness of Captain Bearista while preserving a more understated look that will fit into any household.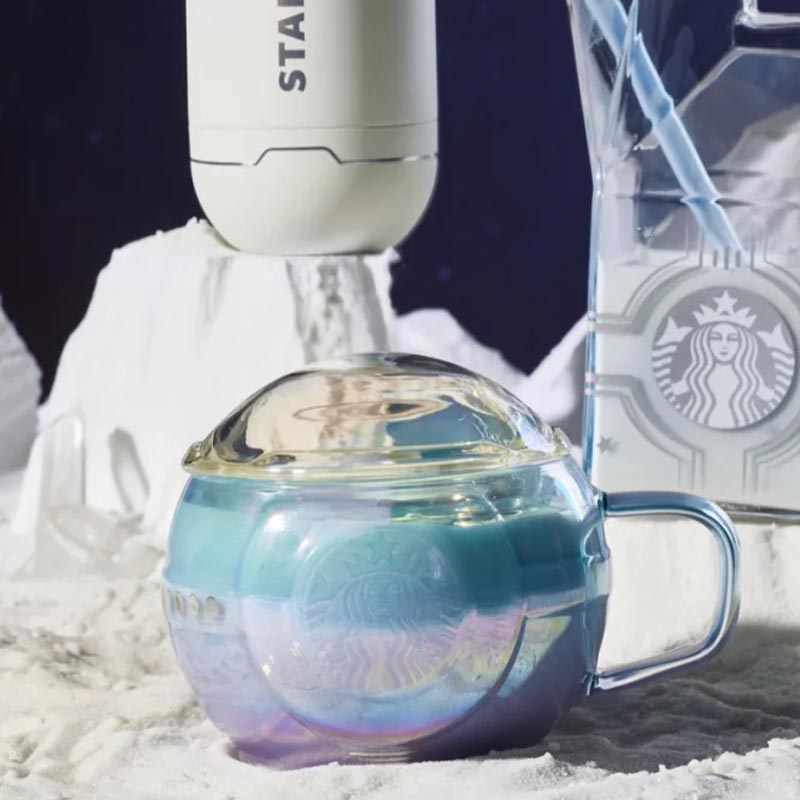 Opt for the iridescent milk mug if you appreciate glassware that is more bright and cheery. 
Also read: 
Starbucks Is Launching Sustainable Sakura Merch So Eco-Warriors Can Go Pink This Spring Season
Cold Cups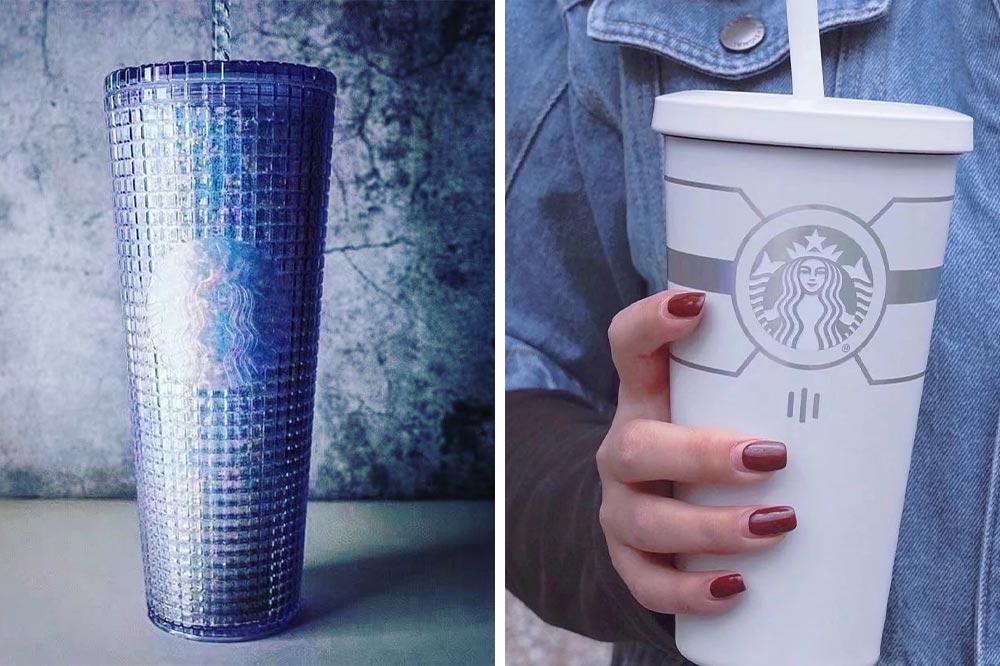 Of course, no Starbucks collection is complete without Cold Cups. For the Starbucks Space Bear Series, you can choose between an eye-catching shiny one. Or, go for the more futuristic looking option with a design that seems inspired by a spaceship.
Bottles and flasks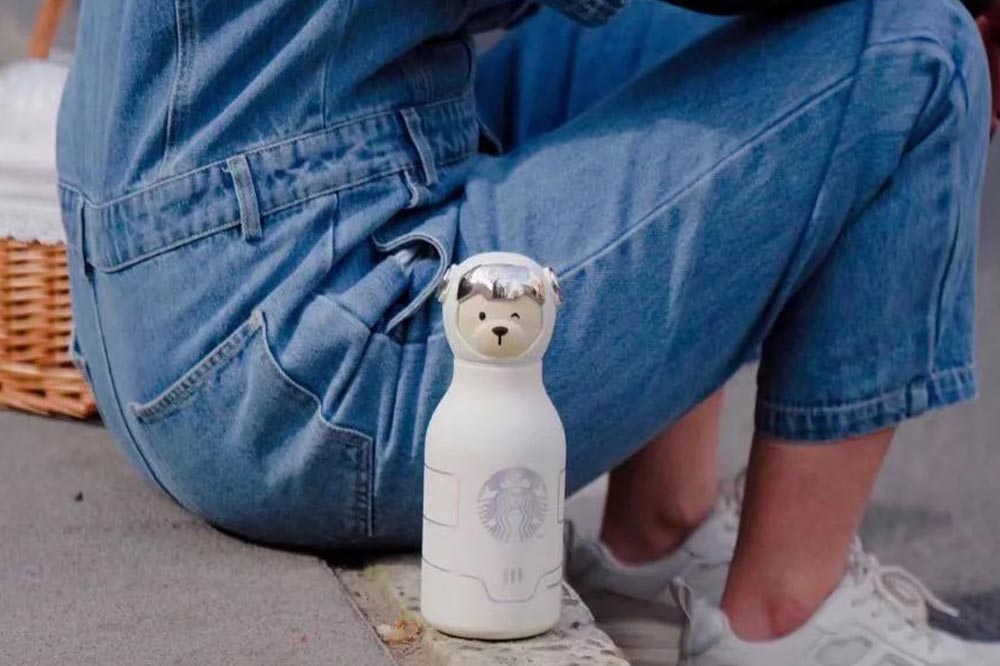 Replacing a traditional cap with Captain Bearista's head and helmet, this stainless steel bottle is the perfect blend of functionality and cuteness.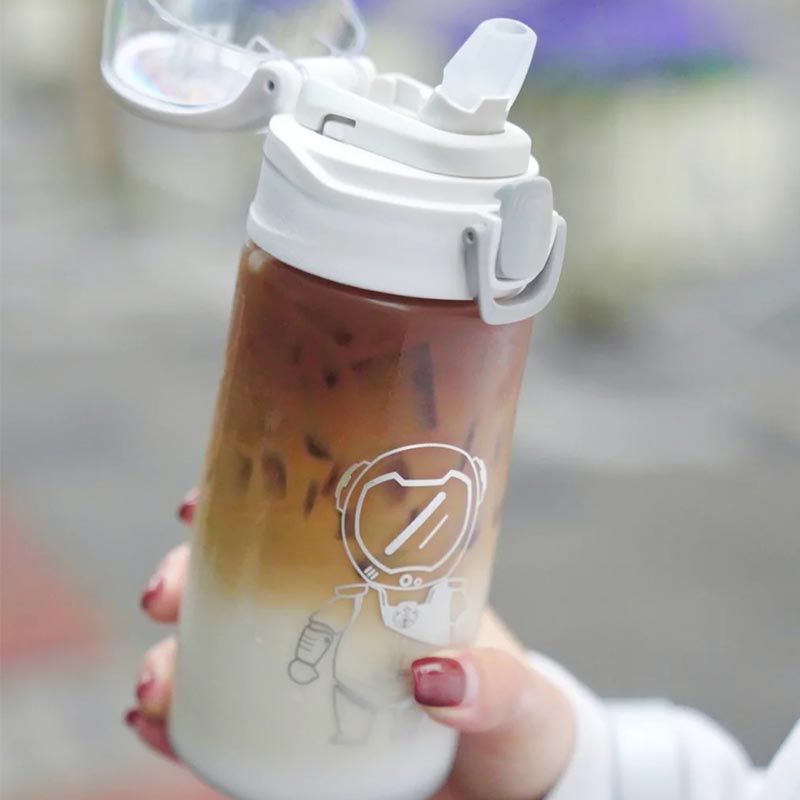 Sometimes our favourite lattes, macchiatos and Frappuccinos are meant to be admired. This clear bottle with an astronaut print will be ideal for those IG-worthy shots of your coffee.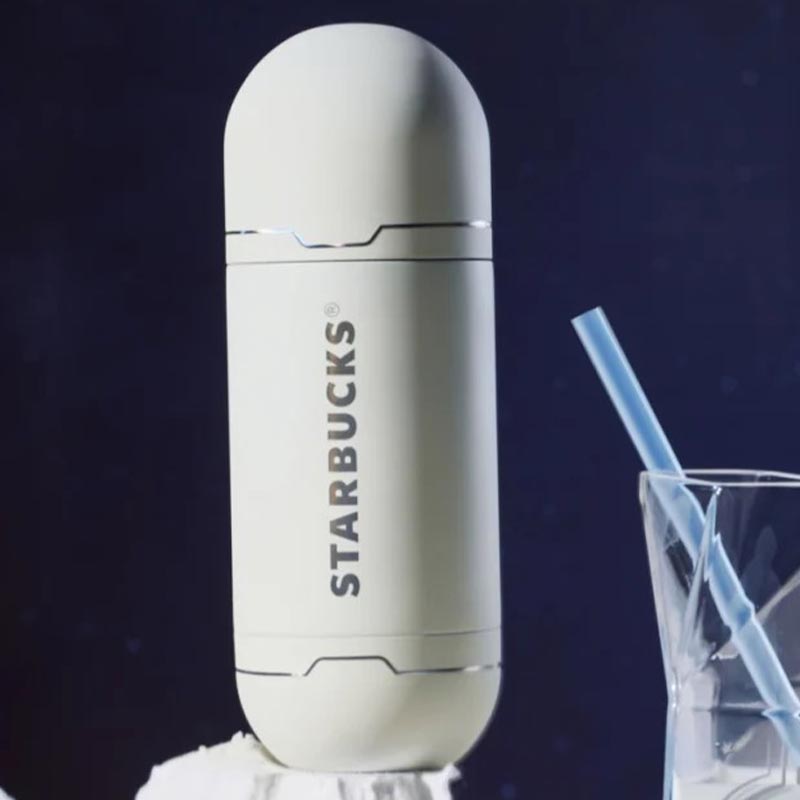 Chances are, you wouldn't want to find yourself having to get into an escape pod. But, you can still get close to the experience with this capsule-shaped flask.
Starbucks Space Bear Collection Will Let You Gear Up For An Intergalactic Adventure
While the Interstellar Space Bear Series seems exclusive to China for now, some items from the series are available for pre-order from several sellers on Carousell Singapore. If you're interested in other animal-themed Starbucks collections, check out Taiwan's Starbucks Hedgehog Mugs. 
For avid fans of the brand, you can also consider taking a look at the Starbucks 50th Anniversary collection. 
Also read: 
Starbucks Is Celebrating Its 50th Anniversary With Mermaid Mugs, Tumblers & Ornaments