Starbucks Happy Hedgehog Collection
Last week, we shared how Starbucks Taiwan had bid goodbye to sakura-themed collections for spring and moved onto a desert-inspired summer collection. Since the +65 is no stranger to the scorching summer heat, Starbucks Singapore has just announced that it will be releasing the same series featuring hedgehog mugs and other drinkware, alongside those featuring cacti and sunflowers. After all, there's no better way to beat the heat than chilling in a cafe with a cup of iced coffee.
Read on to find out the prices of the adorable items, as well as when the collection will arrive in stores.
Mugs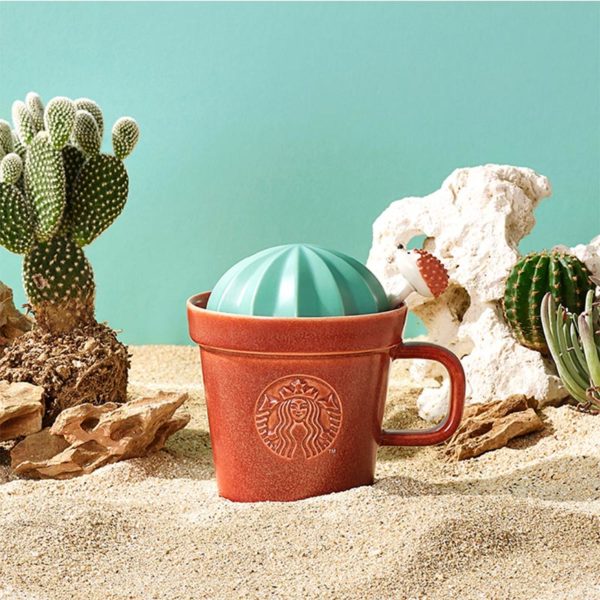 There are 3 mugs in this collection, but the mug that caught our eye first was this kawaii 10oz mug. The base of the mug is a brown "pot" with a round green cactus lid sitting on top. 
Additionally, the mug comes with a spoon that has a hedgehog tip to stir creamer into your morning coffee. The hedgehog comfortably greets you by peeking its head out from a hole at the corner of the lid.
The 10oz mug will be retailing for $39.90.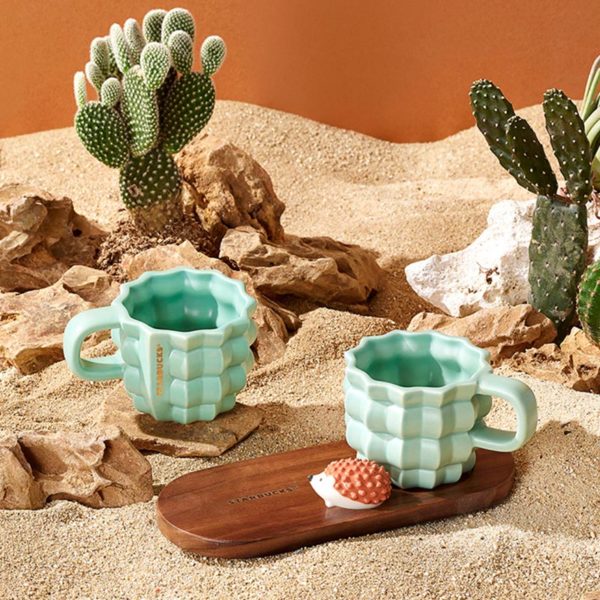 The 3oz espresso mug, $36.90, is shaped like the base of a prickly cactus, with lifelike spikes jutting out around it. An equally prickly hedgehog friend sits and joins the mug on a wooden tray. The long wooden tray functions as a coaster, and it can be used to serve with biscuits to complete your tea break.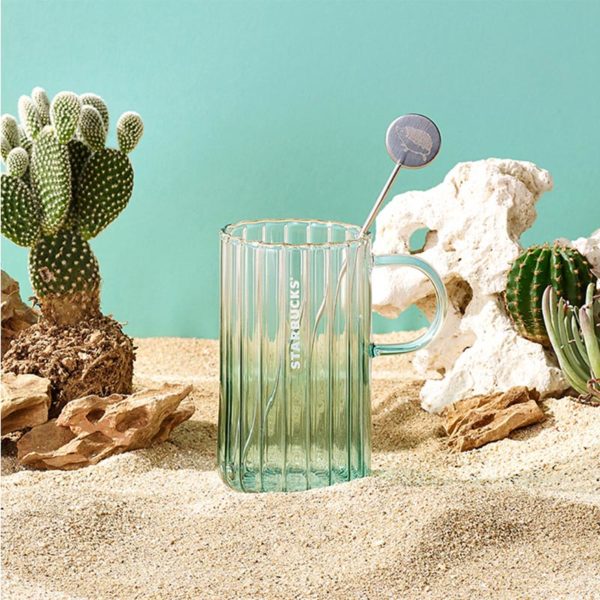 The last transparent 12oz mug is perfect for minimalists who love watching the aesthetic gradient of coffee and cream mix through the glass walls. It is retailing for $28.90 and also comes with a simple metal hedgehog stirrer to complete the look.
Also read:
Starbucks Is Celebrating Its 50th Anniversary With Mermaid Mugs, Tumblers & Ornaments
Cold Cups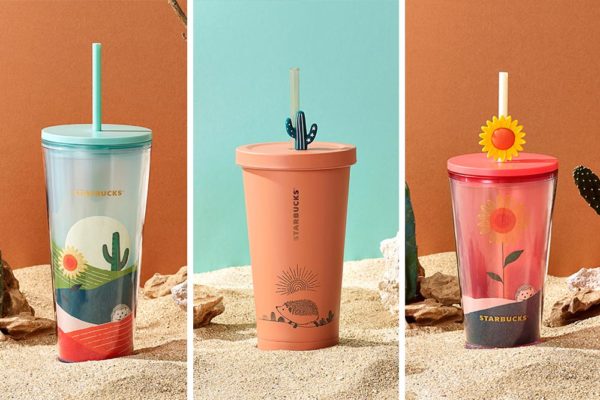 From left: 20oz Cold Cup, $28.90; 18oz Cold Cup; $39.90; 16oz Cold Cup, $23.90
Just as how hydroflasks are an essential for VSCO girls, Cold Cups are the equivalent for Starbucks fans. The brown Cold Cup (middle) with a simple sketch of a hedgehog running is perfect for people who enjoy minimalist designs. Meanwhile, the other 2 cups in the collection features warm and cosy sunflowers. 
Each Cold Cup includes a cute rubber straw holder on top shaped in either a cactus or a sunflower. Say goodbye to the humid weather and treat yourself to a Frappuccino with these Cold Cups.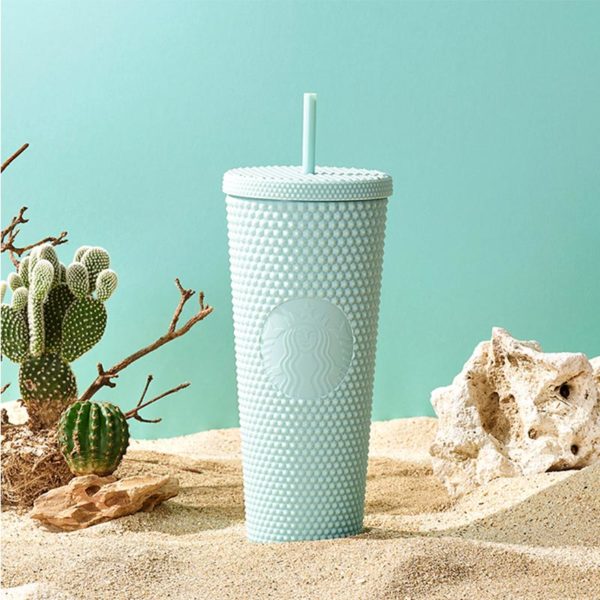 Much like a tall, spiky cactus, this mint green Cold Cup is textured with little bumps to mimic the plant. The 24oz Cold Cup is only limited to one piece per customer, retailing for $39.90 each.
Bottles and tumblers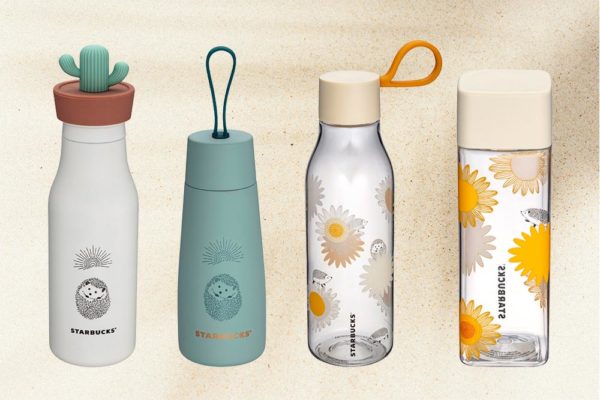 From left: 16oz bottle, $40.90; 9.5oz bottle, $36.90; 24oz bottle, $33.90; 14oz bottle, $24.90
Coffee aside, staying hydrated is an important part of our daily routine. The bottles in this collection come in chic and minimalist designs, with 2 stainless steel bottles (left) to keep your water refreshingly cool in this heat. The white design has an additional cactus topper to add a pop of colour, while the blue-green bottle has a handle for you to easily carry it to school. 
The next 2 transparent bottles with sunflower prints (right) are light and small enough to tuck into your bags when you're out on a walk.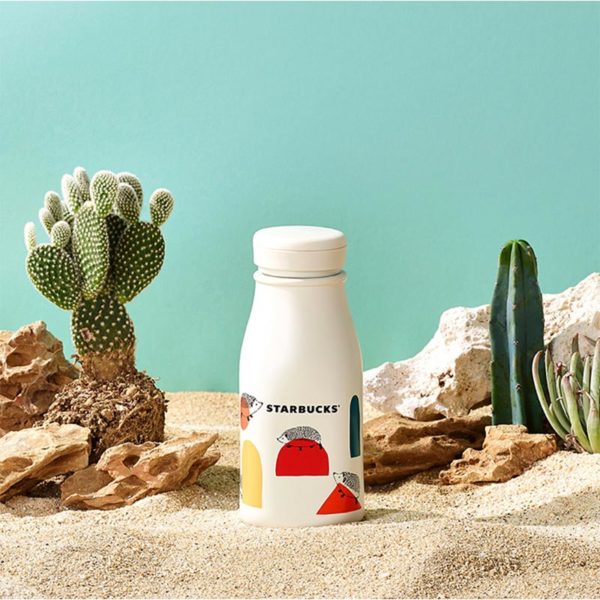 Travel to the desert with your hedgehog friend by taking the smallest bottle in this collection with you. You won't have to go far, as after all, Singapore's weather feels like a desert on most days. This 8oz bottle is retailing for $34.90.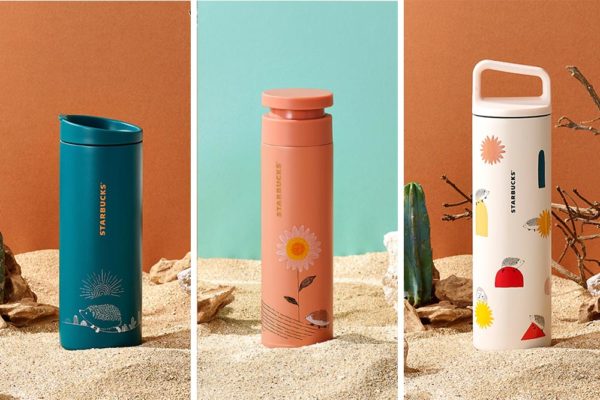 From left: 16oz bottle; $48.90; 10.8oz bottle, $33.90; 20oz bottle, $52.90
We're definitely spoiled for choice when it comes to the bottles in this collection, almost as if Starbucks is reminding us to drink more water in this heat. The last 3 bottles take on a more colourful theme to light up your day.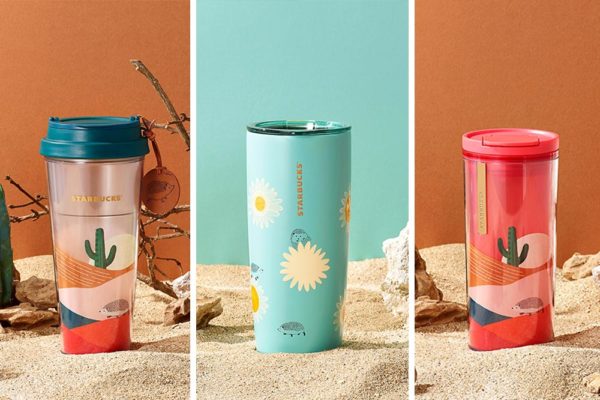 From left: 16oz tumbler, $27.90; 20oz tumbler, $49.90; 12oz tumbler, $24.90
Unlike a water bottle, tumblers aren't meant for tossing into your bag. Its convenience of keeping your coffee warm while allowing you to sip as you walk is a blessing for many, especially during the peak hour rush.
Beat The Heat With Starbucks' Hedgehog Mugs
Like the Starbucks Bee Mine series, which dropped in Taiwan before making its way here, the Starbucks Happy Hedgehog Collection is landing in Starbucks stores in Singapore come 14 April 2021.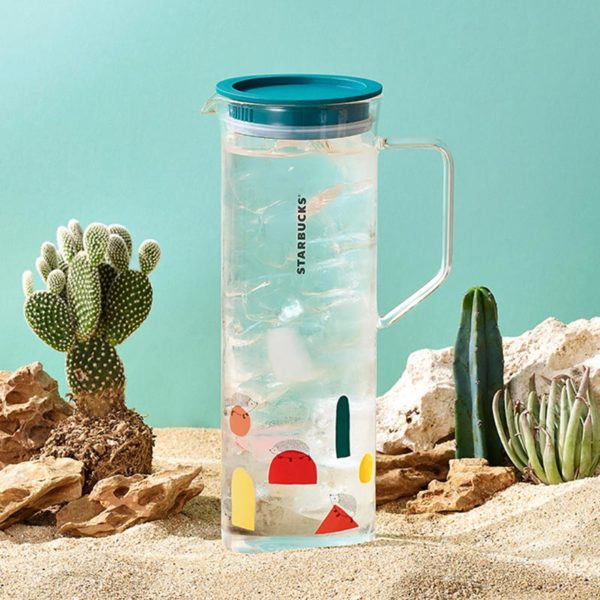 And, because good things come to those who wait, we'll even have some items that weren't part of the Taiwan collection. These include the studded mint Cold Cup and a cool pitcher, which will be available at the Starbucks Flagship Store on LazMall and Shopee Mall on the same day at 12pm, along with the rest of the line-up.
This article was first published on 7 April 2021 and last updated on 13 April 2021.
All images courtesy of Starbucks.
Also read:
Starbucks Is Launching Sustainable Sakura Merch So Eco-Warriors Can Go Pink This Spring Season