Starbucks x Herschel Supply Co. 2021 
Eco-warriors might be familiar with last year's sustainable Starbucks x Herschel collection made from recycled plastic. The 2 brands have teamed up again on a new environmentally friendly series, The resupply Collection. This time, it is manufactured from recycled coffee grounds. Like the previous collaboration, the Starbucks x Herschel Supply Co. 2021 collection includes drinkware and limited edition bags. 
To commemorate Earth Day 2021 on 22 April, the collection will be dropping on the same day. Read on to find out what items will be available and how you can get your hands on them a day before everyone else. 
Mugs and tumblers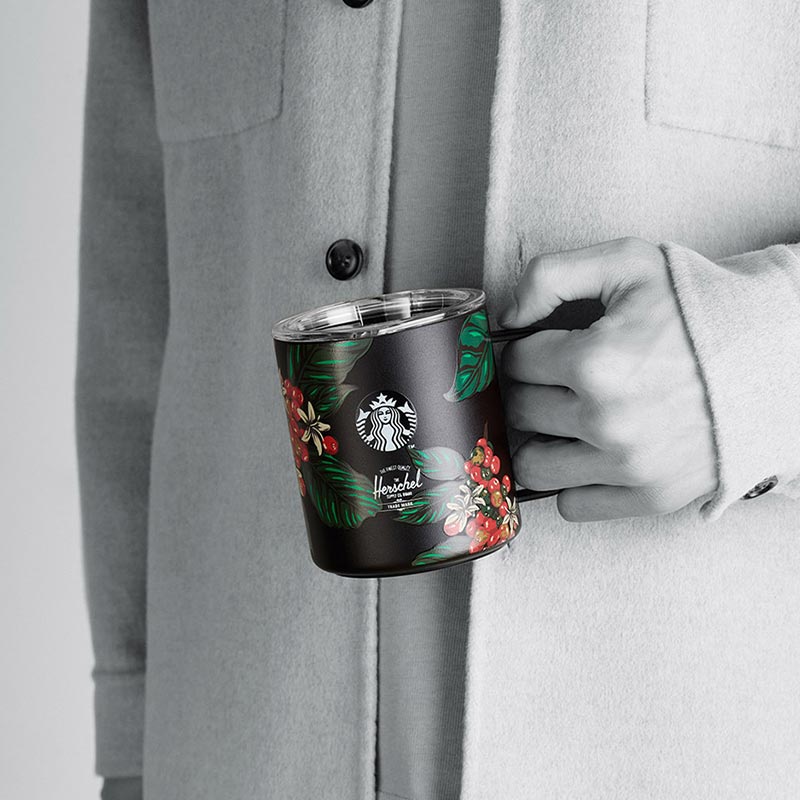 Herschel Supply Co. is a brand that often incorporates a bevy of floral patterns on its accessories. It's no surprise that its collaboration with Starbucks will follow suit. 
For this mug, the bright green, red and white print inspired by coffee cherries pops against the black body, making for an eye-catching piece of drinkware. It will retail for $48.90.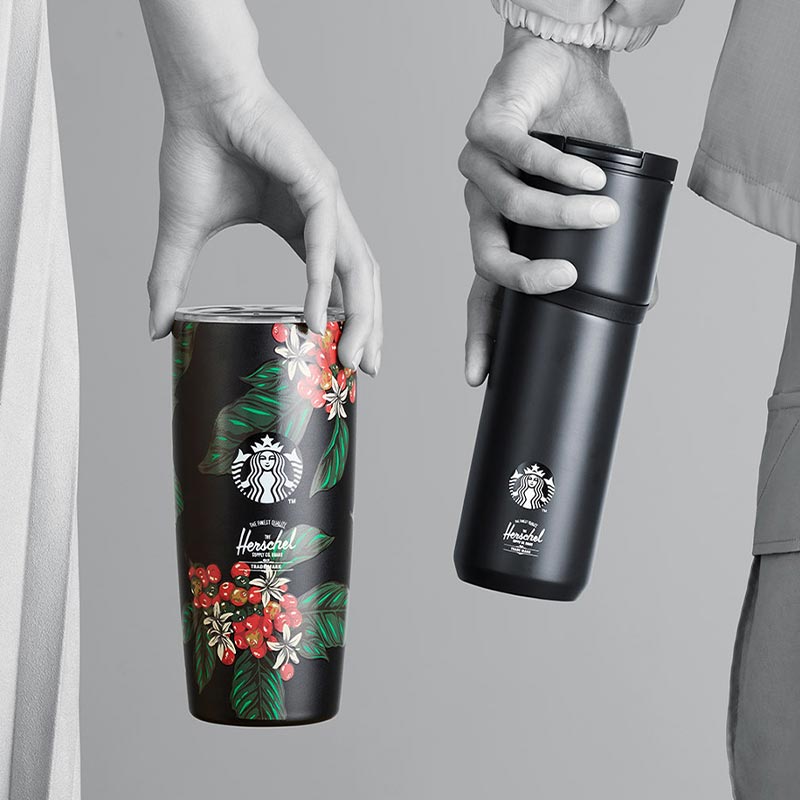 For something you can bring with you on the go, the tumbler features the same print as the mug above. You can also opt for the sleek, all-black tumbler if you want a more minimal piece to add to your backpack. Both tumblers will cost $56.90.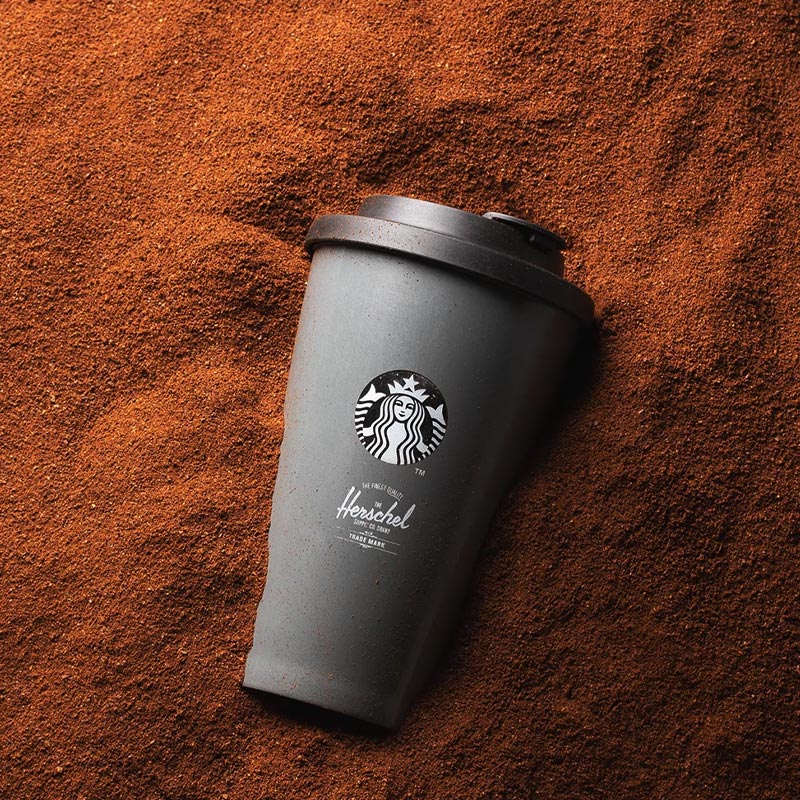 With the Double Wall Plastic Tumbler, you can do your part for the environment while feeling like you're drinking out of Starbucks' iconic takeaway cup. The tumbler will retail for $36.90.
Lunch box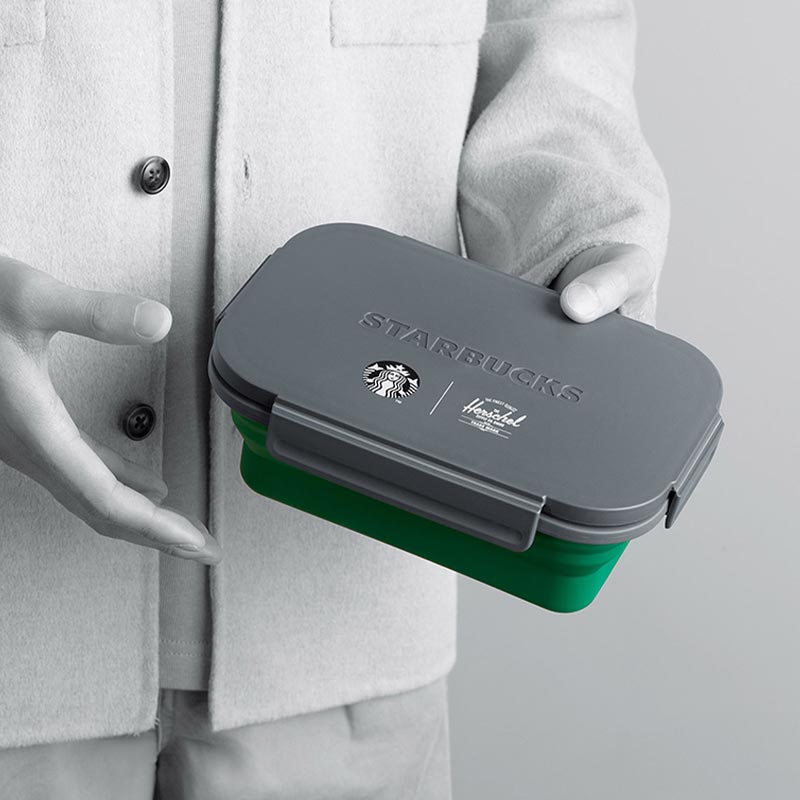 For those who like to BYO lunch boxes to dabao food, you can now do it while repping your favourite brands. The Starbucks x Herschel Supply Co. 2021 collection To Go Lunch Box is available for $35.90. 
Also read: 
Starbucks China's Space-Themed Series Featuring An Astronaut Bear Is So Cute, It's Out Of This World
Pouches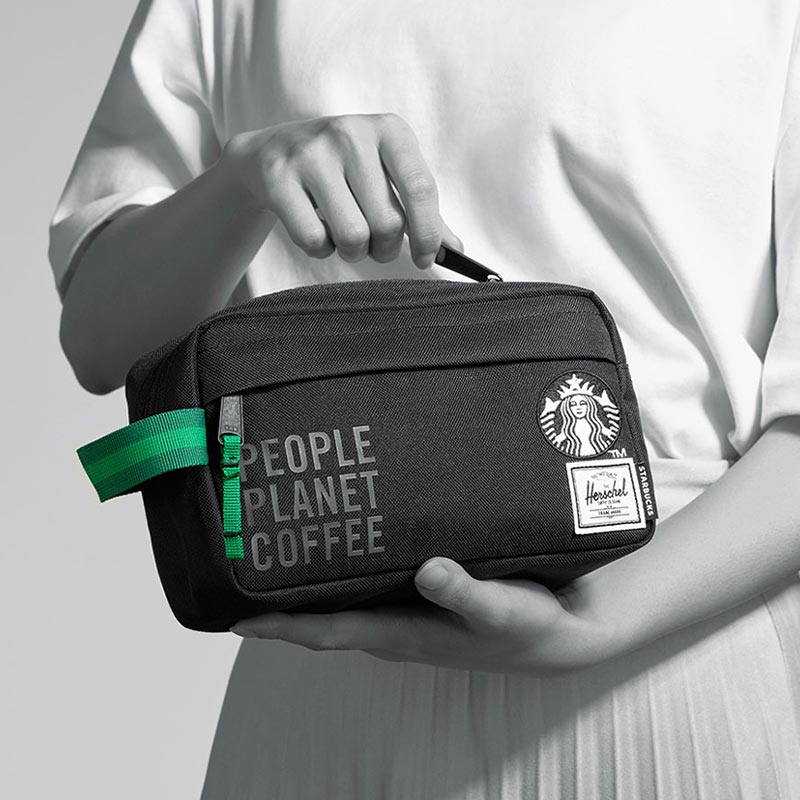 The Chapter Carry-on Toiletry Bag might be small, but it makes a bold statement bearing the campaign's tagline, "People, Planet, Coffee". Use this pouch as a daily reminder to commit to sustainability while getting ready in the morning. The pouch will retail for $49.90.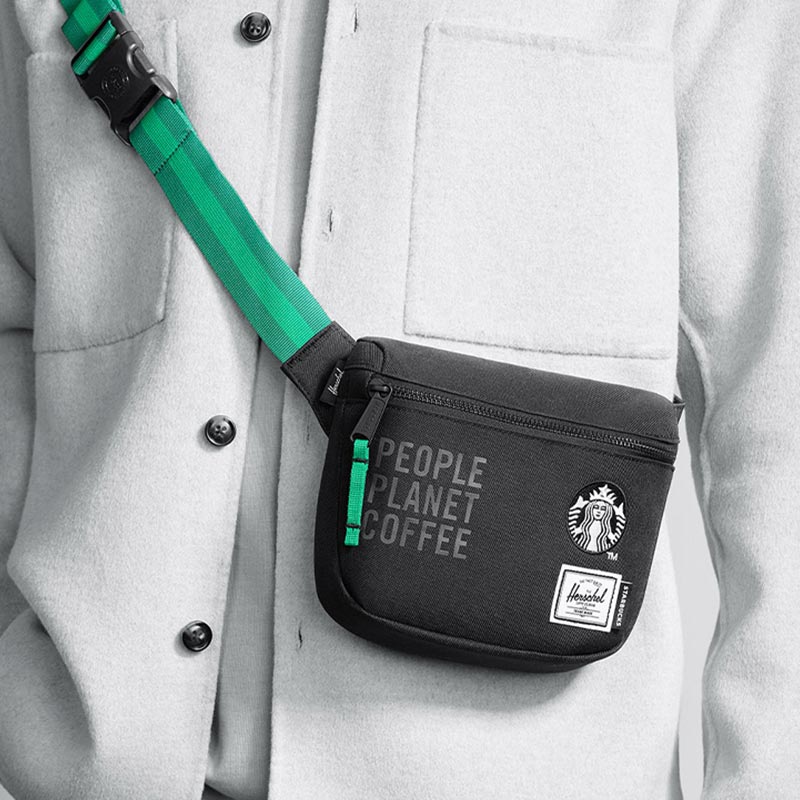 Convenience and style packed into one nifty pouch—the Fifteen Hip Bag will be the pride of all streetwear lovers once they get their hands on it. It will be available for $59.90.
Backpacks and totes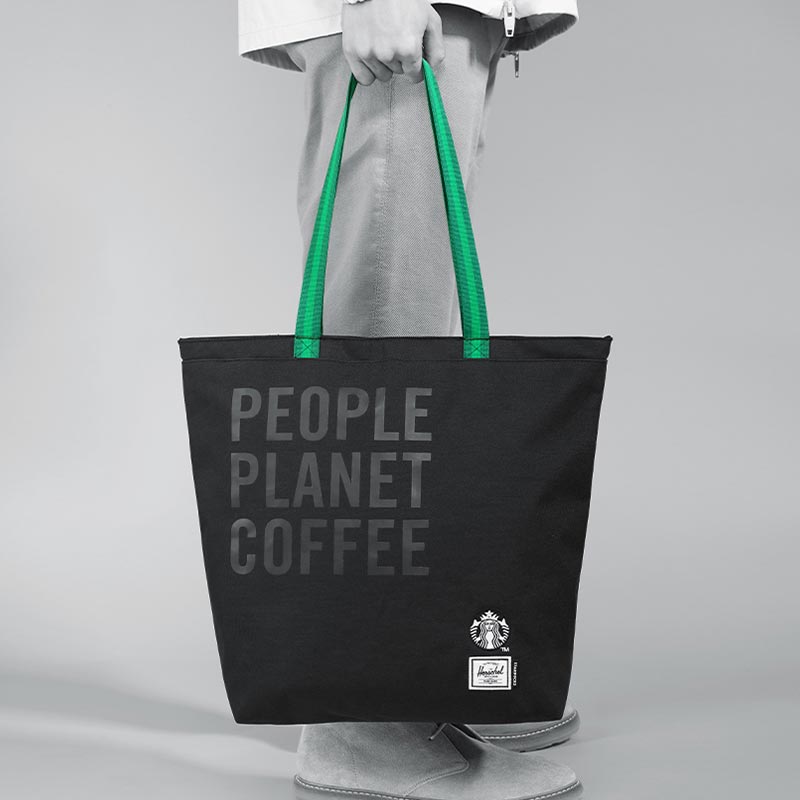 Tote bags are all about versatility. Whether you carry it on your shoulder, or hold it in your hands, they always look good. The Mica Tote Bag from the Starbucks x Herschel 2021 collection is no exception. You can cop the bag for $79.90.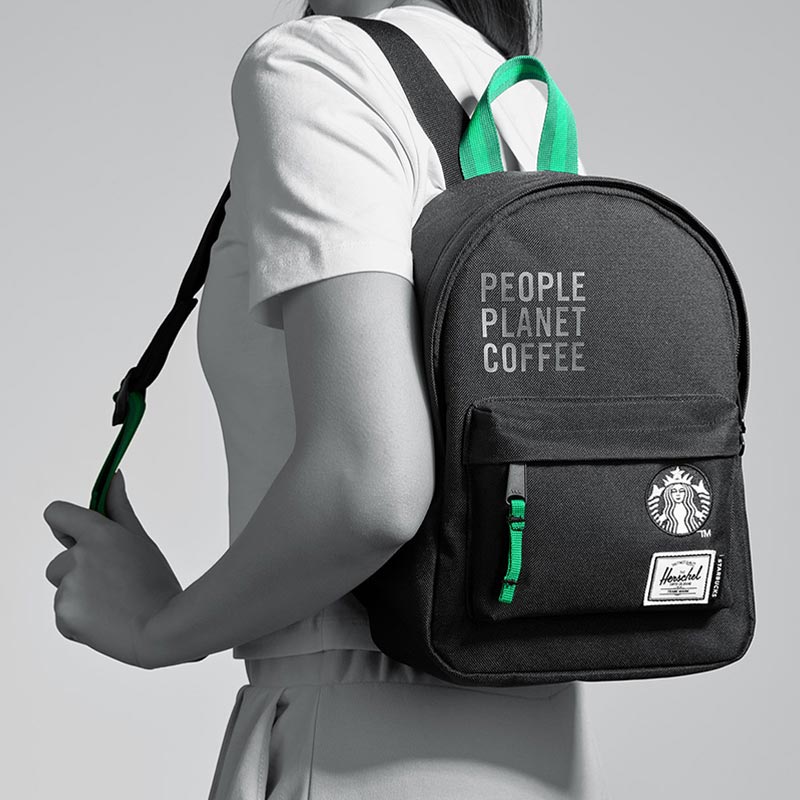 VSCO girls tired of pastel colours, give the Classic Mini Backpack a chance. You can achieve a more understated look while still sporting a fresh splash of green. This backpack will retail for $89.90.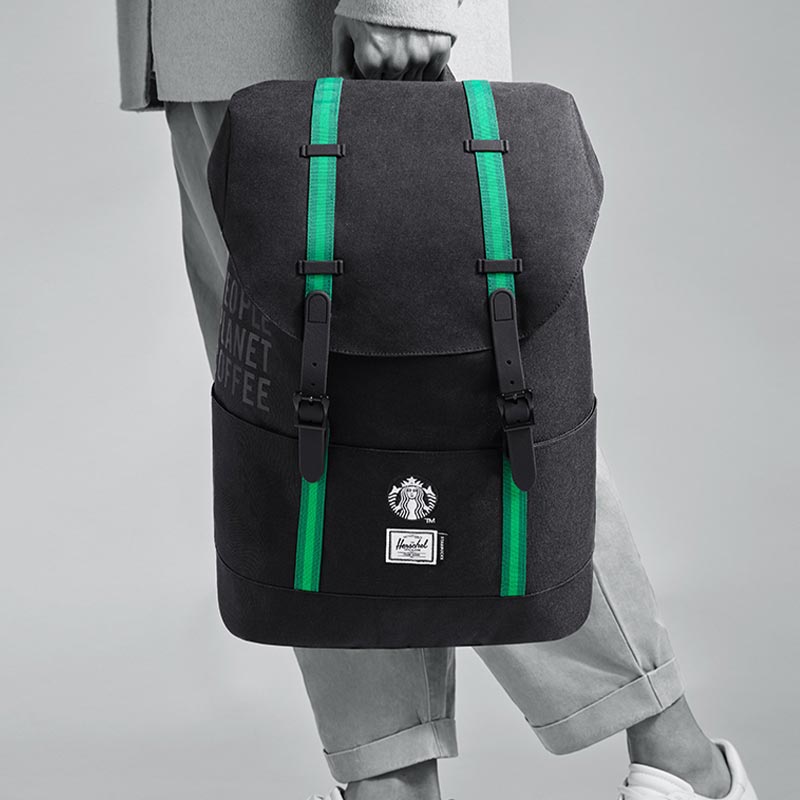 As long as you're out and about in Singapore, you will probably come across multiple people carrying Herschel Supply Co. backpacks. This remix of the popular Retreat Backpack boasts both brands' logos, and the campaign's tagline to stand out. Now you can hop on the Herschel Supply Co. train without being called basic. 
The Retreat Backpack will cost $149.90.
Starbucks x Herschel Supply Co. 2021 Collection Will Up Your Sustainable Fashion And Coffee Game
Good news for Starbucks Rewards Gold Members, all that bling you spent on the brand will be worth it. Gold Members will get early access to the collection in Starbucks stores on 21 April 2021. For the rest, as mentioned earlier, the collection will be released on 22 April to coincide with Earth Day. The Starbucks x Herschel collection will be available in Starbucks Singapore's physical stores as well as its Shopee Mall and LazMall stores from 12pm onwards. 
In the meantime, you can also check out the freshly released Starbucks hedgehog mugs from the brand's recent summer-themed collection. 
All images courtesy of Starbucks Singapore.
Also read:
Starbucks Singapore Is Releasing Hedgehog Mugs, Cactus Cups & More Desert-Themed Drinkware To Beat The Heat