Starbucks Korea Camping Collection
To celebrate the upcoming summer season, Starbucks Korea has launched a camping collection featuring pastel drinkware, cooler boxes and lamps. It's time to have fun and prepare for the best hot girl summer look we can get this 2021 with this super chio camping merch.
Coolers and lamps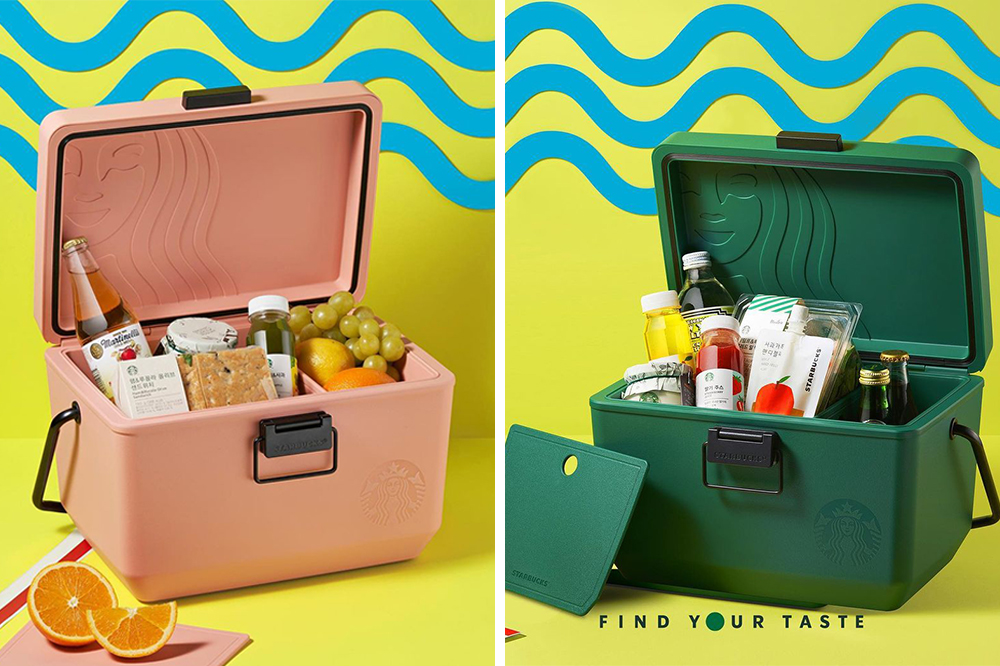 The coolers in this collection come in 2 colours of pastel pink and forest green. Whether it's for drinks, snacks or fruits, the cooler's large size is perfect for storing whatever you need for a picnic. Its, well, cooling function also ensure your food stays fresh even in the sunny weather.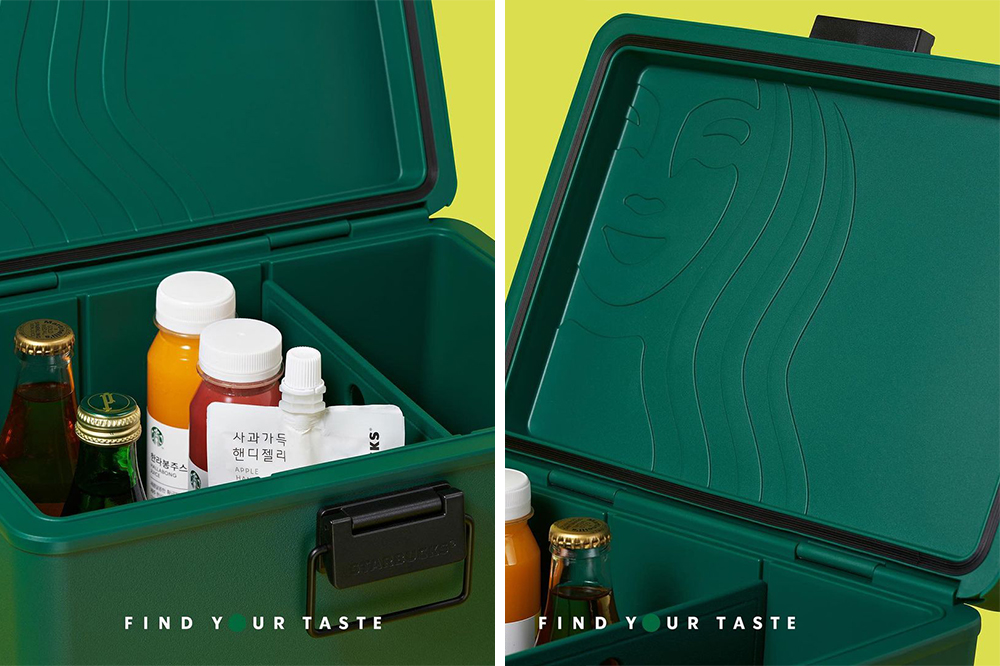 Taking a closer look at the cooler, the divider allows you to split your food and drinks into 2 separate compartments. The underside of the lid features Starbucks' iconic siren logo peeking out whenever you open the box.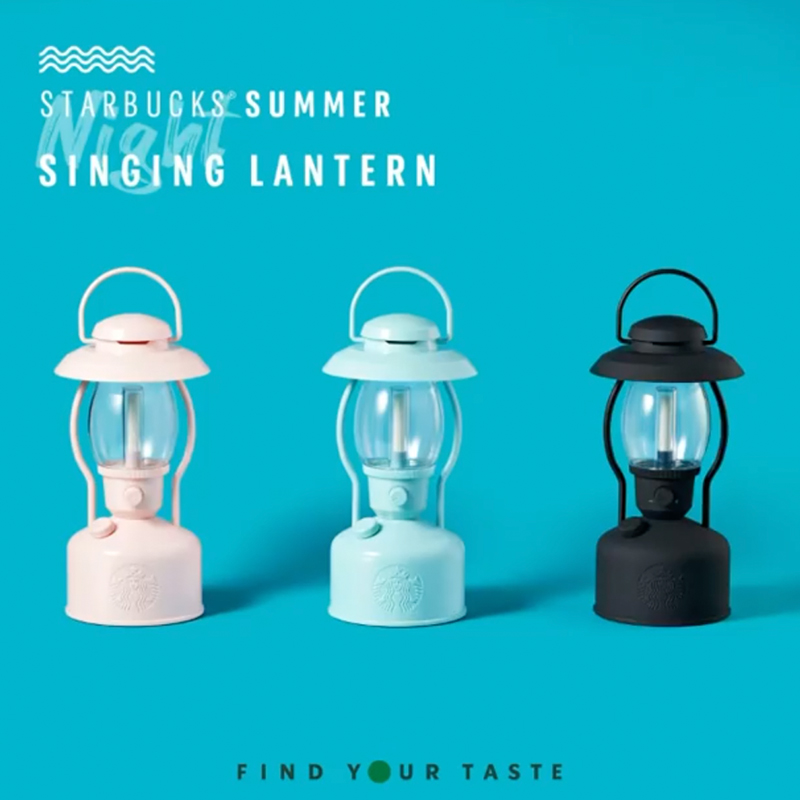 No camping trip is complete without a vintage lamp to set the mood of the night. The Night Singing Lanterns in this collection come in lovely colours of pastel pink and blue, as well as in minimalist and chic black. 
It's not called a singing lantern for nothing either—a bluetooth function is incorporated in the lanterns to blast your favourite playlist while stargazing the night sky.
Also read:
Starbucks & Herschel Supply Co.'s Latest Collection Made From Recycled Coffee Grounds Is Perfect For BYO
Drinkware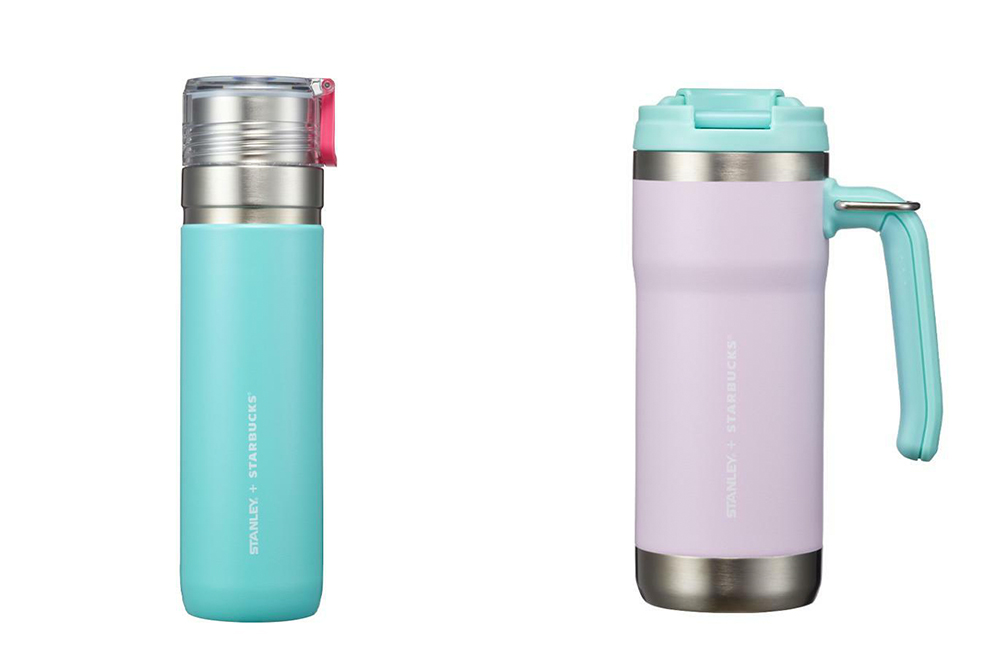 Of course, it isn't a Starbucks collection if there isn't any drinkware involved. Earlier this month, Starbucks Korea released a camping collection in collaboration with Stanley, a brand that produces steel vacuum bottles and containers. 
The vacuum flasks in this collection come in light blue and purple. This is useful for keeping your kopi peng cold when planning a picnic date along the beach.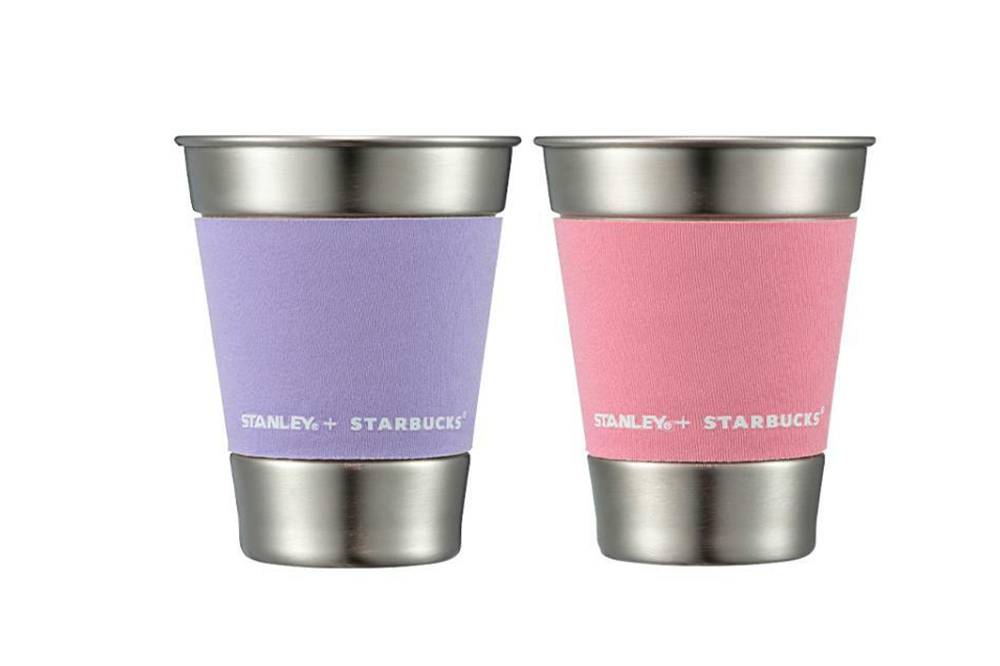 Pour your drinks from the flasks into these steel cups to enjoy a refreshing time with your loved ones. The steel cups come in a set of 2, each with a purple and pink cup sleeve to prevent condensation with every sip you take.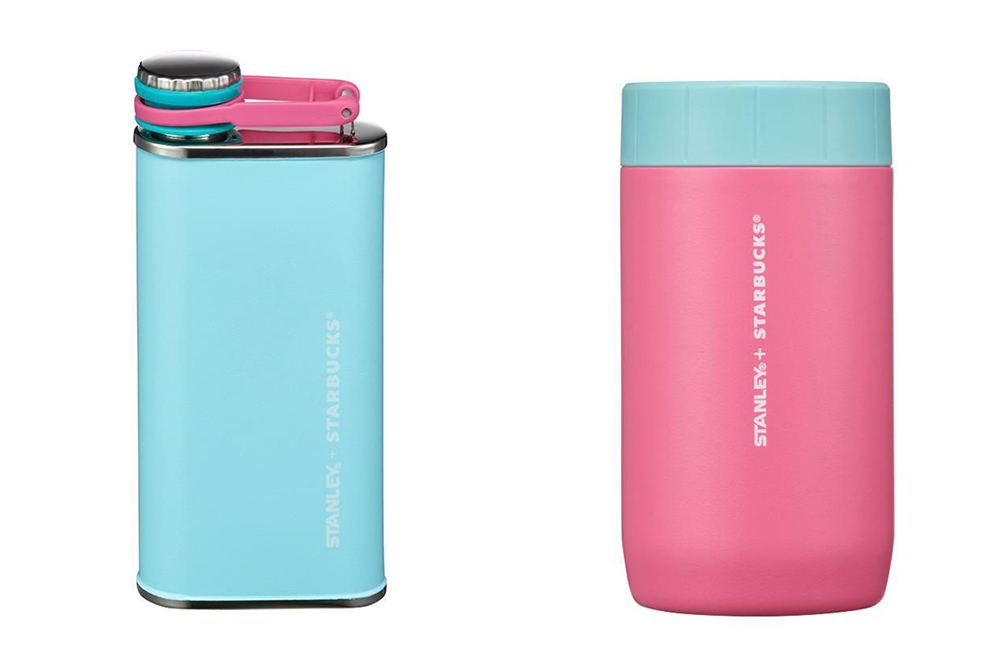 To add onto the camping vibes, Starbucks Korea has also introduced an old-school retro flask (left). Pair this flask with the food container (right) in matching colours of vibrant pink and blue to complete your camping aesthetic. There's nothing like enjoying warm, homecooked food after a day of having fun in the sun.
Lunchbox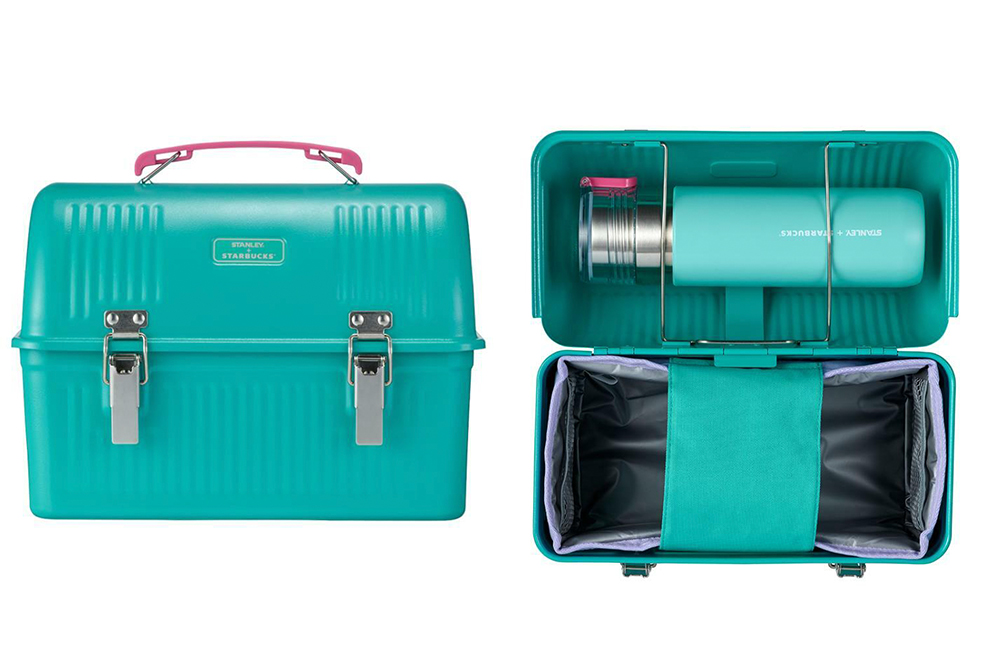 An old school lunchbox is included as well. With its large capacity, this lunch box allows you to carry both your drinks and a hearty lunch together in one container. The domed top with a metal bracket keeps your bottle and cups safe and steady.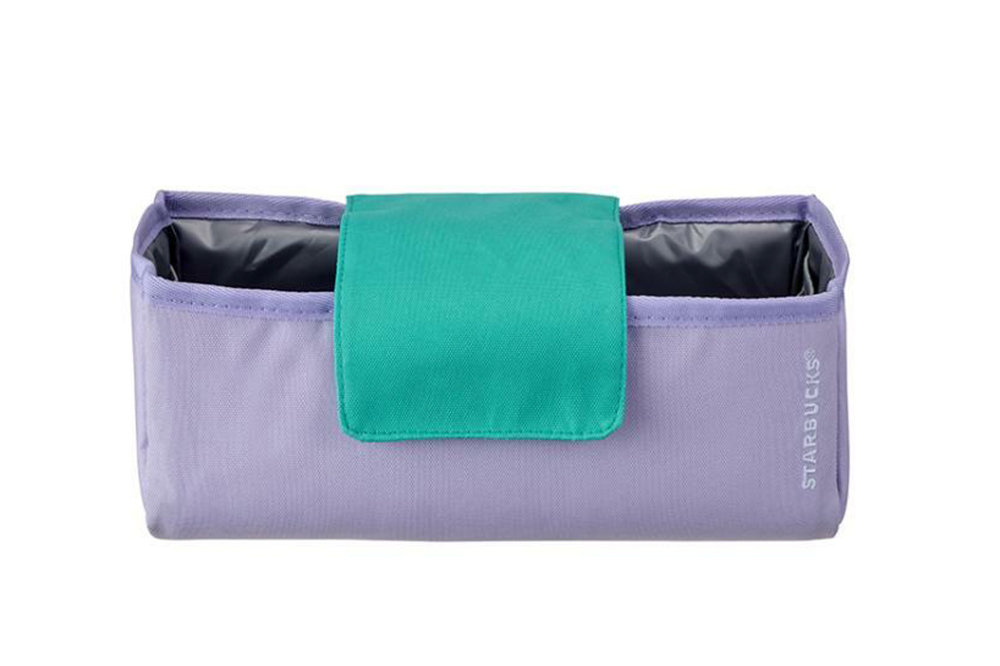 The bottom of the lunchbox is also lined with a removable cloth padding to ensure that your food stays snugly nestled while you carry it around.
Starbucks Korea's Camping Collection Is Perfect For Picnic Dates Along The Beach
The Starbucks camping collection remains exclusive to Korea for the time being. Like the Starbucks hedgehog mugs series that dropped in Taiwan first before landing in Singapore, hopefully this collection will also make its way to us soon. Keep watching this space for any potential updates.
In the meantime, check out Starbucks x Herschel Supply Co.—a collection recently released that includes a set of elegant bags and cups in Singapore made of recycled coffee grounds.
All images courtesy of Starbucks Korea.
Also read:
Starbucks Singapore Is Releasing Hedgehog Mugs, Cactus Cups & More Desert-Themed Drinkware To Beat The Heat