Starbucks Minimalist Merchandise
So it seems summer has come and gone in the world of Starbucks, which means it's time to usher in cooler hues for fall. Along with mooncakes for the upcoming Mid-Autumn Festival, Starbucks has also released a series of minimalist merchandise. The tumblers, mugs, water bottles and Cold Cups come in gorgeous colours like mint, copper and deep green. The items are already available in stores and on the Starbucks Flagship Store on LazMall.
The drinkware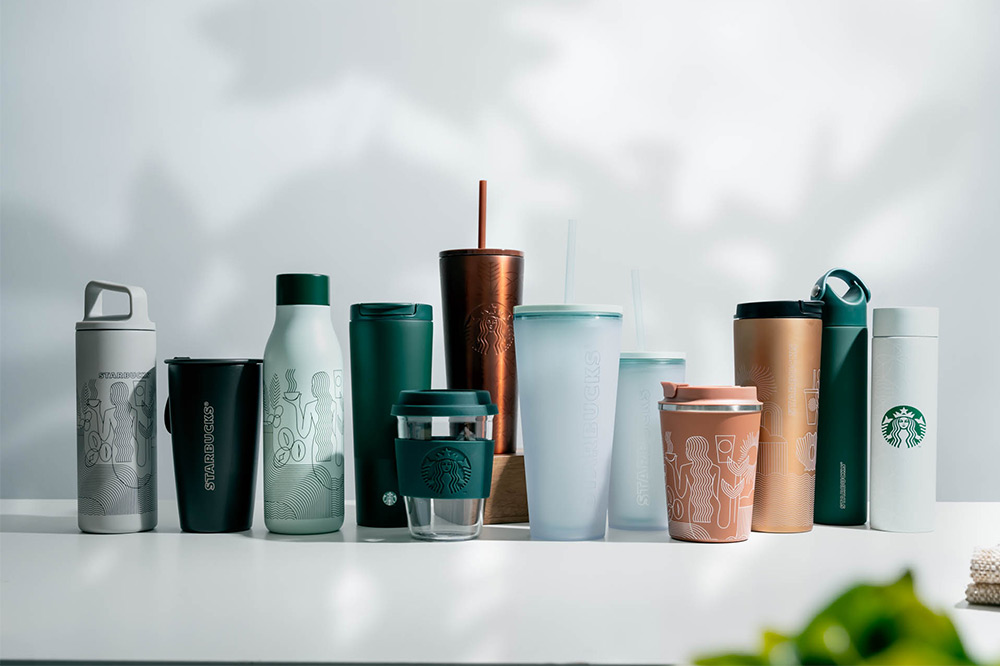 While the summer collections saw bright and cheery designs like Starbucks fruit tumblers, this collection is for all the minimalist design devotees out there.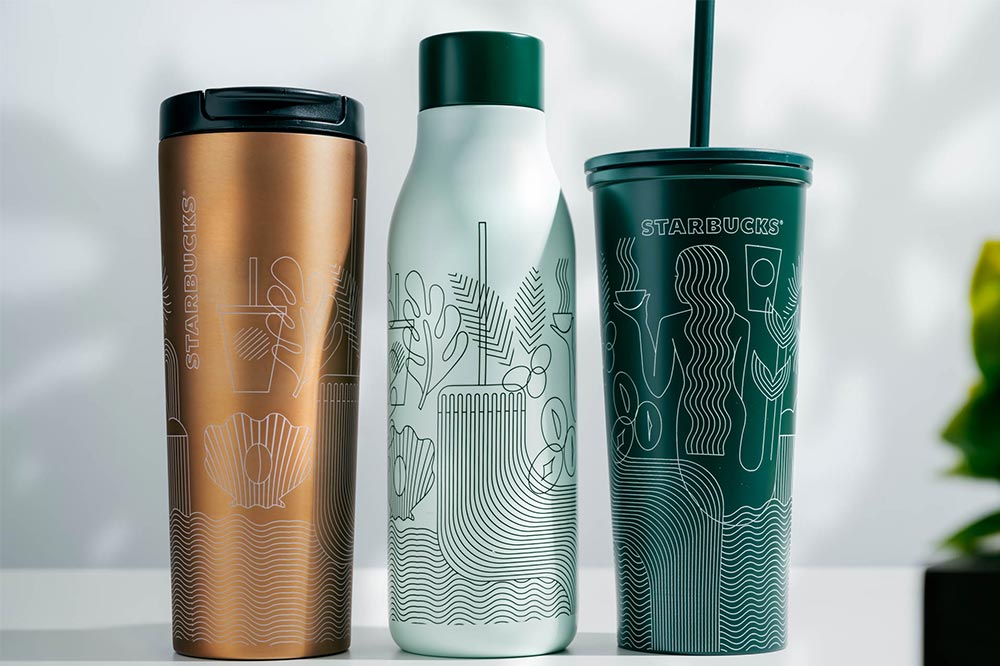 From left: 16oz tumbler, $36.90; 20oz water bottle, $37.90; 16oz Cold Cup, $34.90 
This might just be the most abstract and artistic rendition of the Starbucks Siren yet. We see her back view, with her hair in waves. The waves are then repeated across the drinkware along with illustrations of plants, seashells, coffee beans and cups.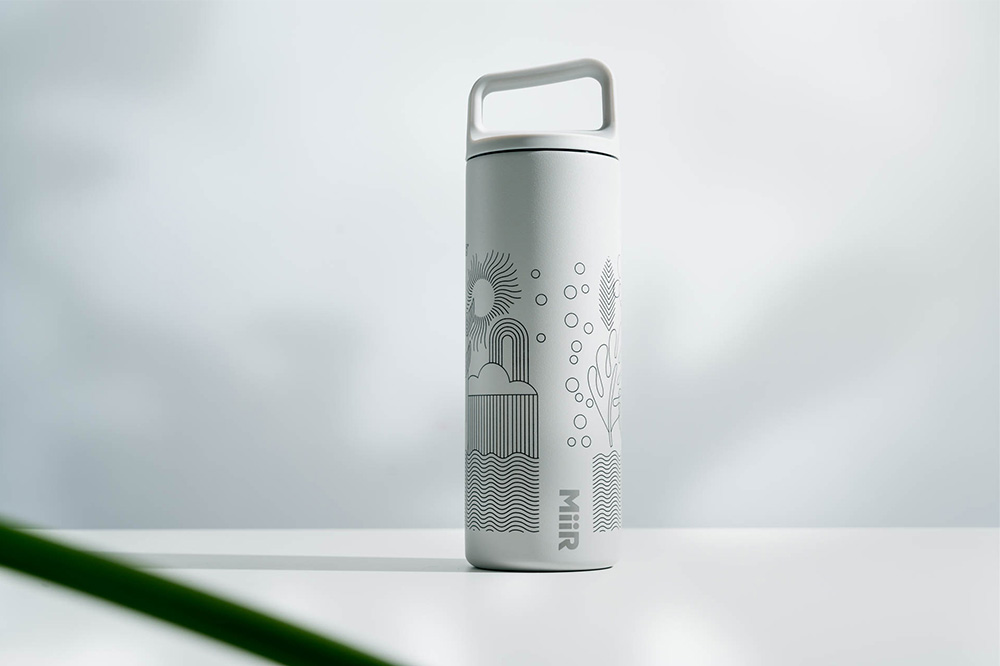 If you swear by neutral hues, this stainless steel tumbler in taupe, $44.90, has your name on it.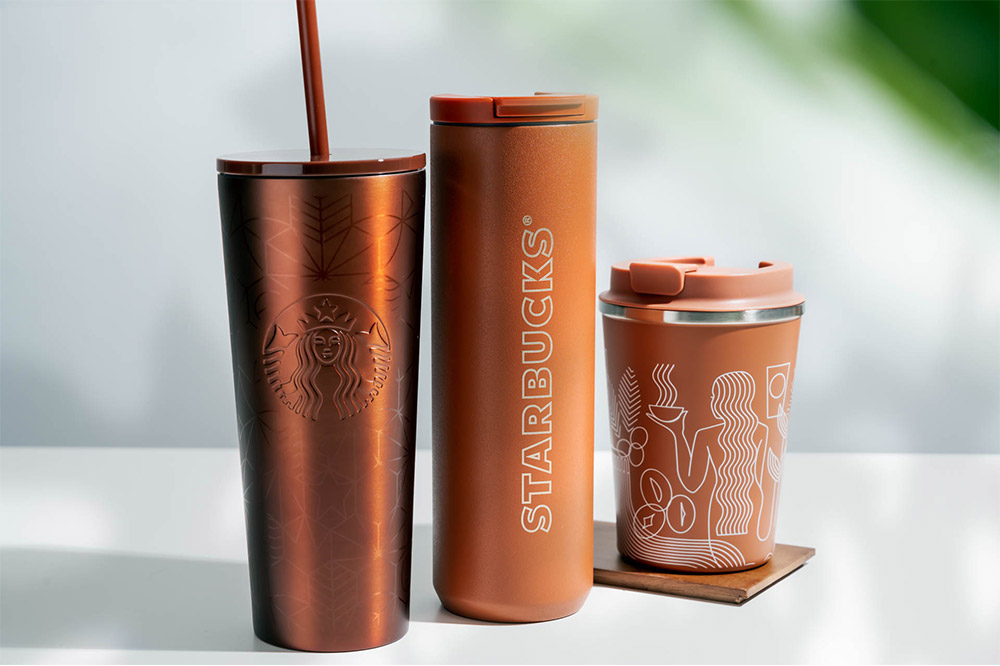 The last version of the siren art illustration is a stainless steel copper tumbler (right,$36.90). It comes in a handy 12oz size to fit your takeaway beverage.
Can't get enough of the copper? There's also a stainless steel copper Cold Cup (left, $34.90) with a subtle geometric print. Those who are all about that slogan life can opt for the stainless steel copper tumbler (middle, $36.90).
From left: 16oz tumbler, $36.90; 13oz water bottle, $34.90; 15oz water bottle, $34.90; 16oz mug, $32.90 
The signature green hue of the Starbucks logo seems to have taken a darker turn with these items. The matte and metallic finishes further add to the distinguished vibe.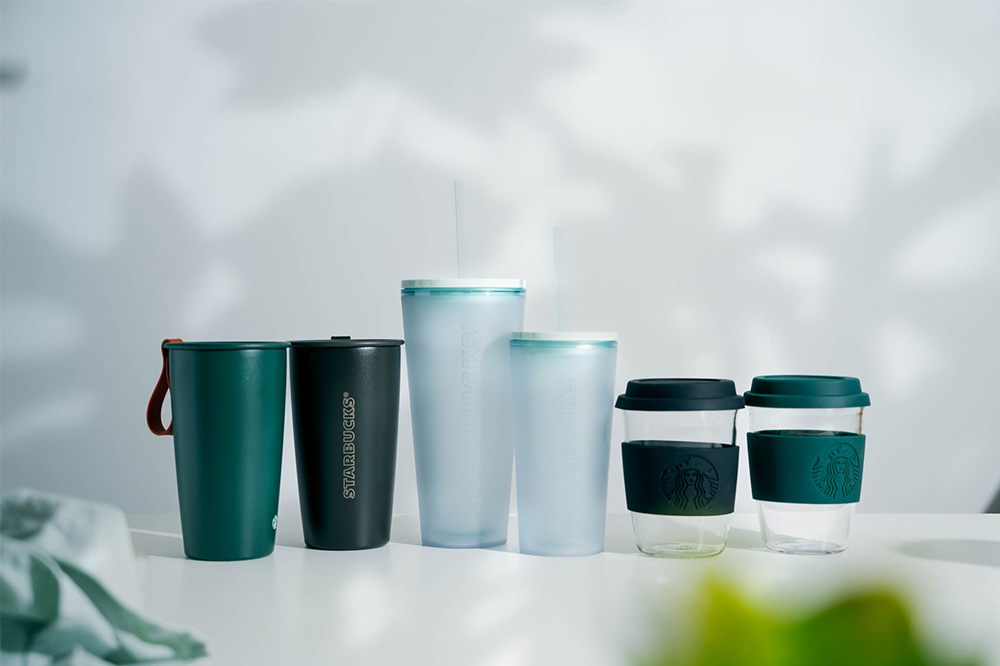 From left: 12oz tumbler (green), $54.90; 12oz tumbler (black), $54.90; 20oz Cold Cup, $21.90; 12oz Cold Cup, $15.90; 12oz glass mug (black), $33.90; glass mug (green), $33.90
Besides the deep green hue, other shades of green also feature in this collection. A standout is the cool mint green Cold Cup. The 12oz version is going for $15.90, while the 20oz version is retailing for $21.90.
Also read:
Starbucks Miyashita Park Is In A Rooftop Garden Above Tokyo's Newest Mall & Has Hypebeast-Worthy Merch
Starbucks x LOQI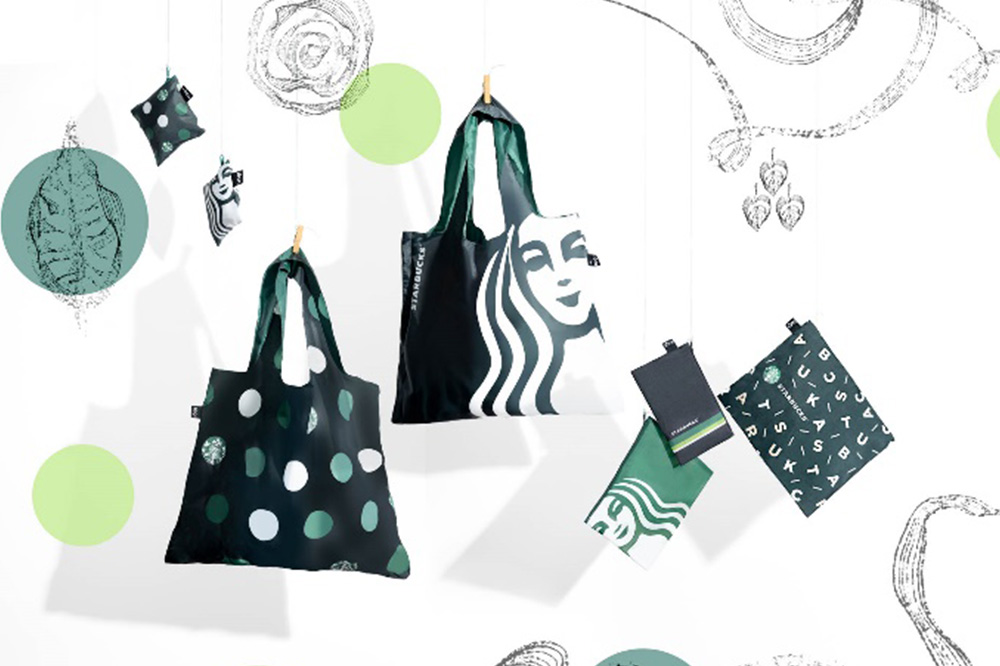 On top of the drinkware, Starbucks has also collaborated with LOQI on a range of foldable tote bags and pouches. The polka dot and siren tote bags are retailing for $15.90 each. The pouches come in a set of 3 and retail for $19.90.
Starbucks' Latest Line Of Minimalist Merchandise Will Get You In The Mood For Fall
The Starbucks minimalist merchandise and LOQI collab are all already available in Starbucks stores and on the Starbucks Flagship Store on LazMall.
All images courtesy of Starbucks Singapore. 
Also read:
The Starbucks Bearista Kopi Uncle Cup Clip Pays Homage To An Underrated Singaporean Icon