Starbucks Tokyo Greenhouse Cafe 
Besides the Sanrio Cafe, here's another destination to add to your Tokyo cafe-hopping itinerary. The newest Starbucks outlet in Tokyo is a botanical cafe that just opened within a literal greenhouse, and it is as gorgeous as it sounds.
The cafe can be found within Hani Biyori, a flower park that just opened on the grounds of Yomiuri Land. Yomiuri Land is an amusement park located in Inagi City, which is in the outskirts of Tokyo.
Botanical Cafe
Source
The flower-laden path to Hana Biyori is already a sight to behold in and of itself. The flowers will change over the months, of course, but you can rest assured that it will be gorgeous no matter the season.
Source
Step into the hall and you'll be greeted by this massive "Starbucks" sign made with real, living plants. Below the sign you'll find 2 aquariums. The longer one on the left is an 8m-long seawater aquarium that is home to colourful fish from the seas of Okinawa. The shorter one on the right is a 3m-long aquarium filled with water plants.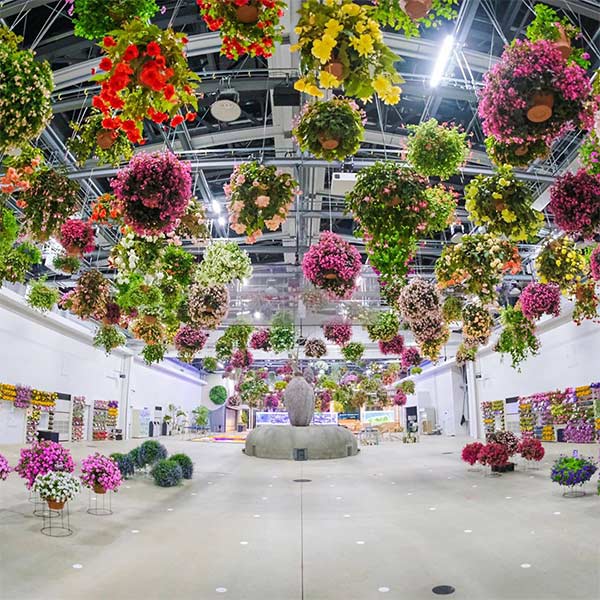 Source
Hanging from the ceiling are what will probably be Hana Biyori's claim to Instagram fame, the giant floral chandeliers. These are made up of over 300 pots of petunias, geraniums, begonias and more.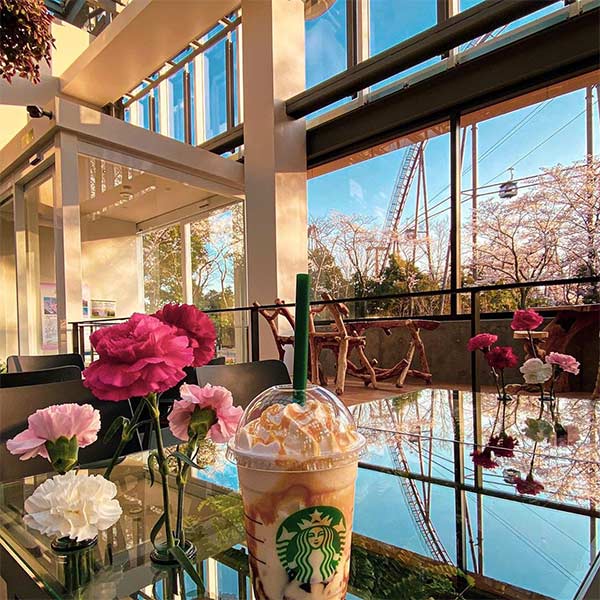 Source
You can spend a leisurely day just sitting in the cafe, sipping on a cuppa and trying to identify the different flowers.
The Newest Starbucks In Tokyo Is A Greenhouse Cafe Out Of Your Flower Fantasies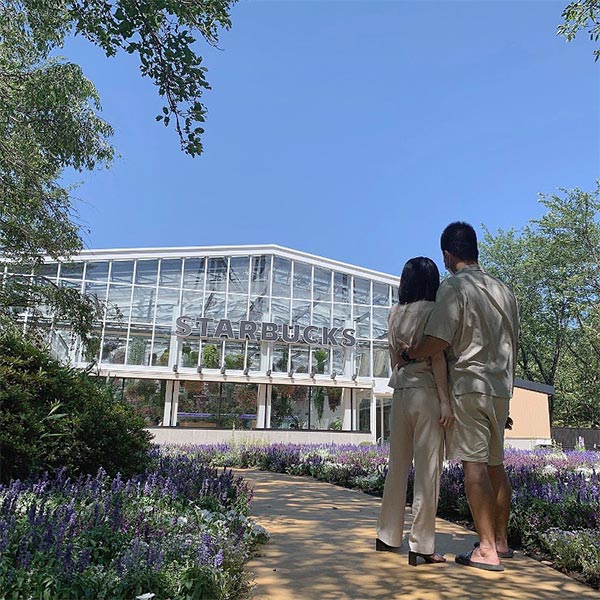 This could be you and bae soon
Source
We might not be able to travel right now, but Tokyo is probably on the list of must-visit destinations once it's safe to travel once again. Entry to Hana Biyori—and therefore the Starbucks Tokyo botanical cafe located within it—is ¥1,200 (~S$15.65). So while you're there, be sure to check out the flower park's other attractions. These include a digital show combining flowers and projection mapping, daily flower and plant workshops, and the Asian Small-Clawed Otters exhibit.
Also read:
Starbucks' New Mr Whale Collection Is Awash In Pretty Shades Of Pastel Pink And Blue