Superfoods For Good Skin  
As the idiom goes: you are what you eat, and you certainly wouldn't want to resemble black carrot cake or oyster omelette drenched in oil. But while we've all heard about the benefits of superfoods, aka nutrient-rich food like chia seeds and acai berries that are known for their health perks, it's not always the easiest to add them to your daily meals. From avocado to blueberries, these 6 superfoods can conveniently be added to your diet for good skin, even if you're no masterchef or simply short on time. Read on for tasty meal ideas that aren't your regular ol' oats or green smoothies. 
1. Avocado – vanishes wrinkles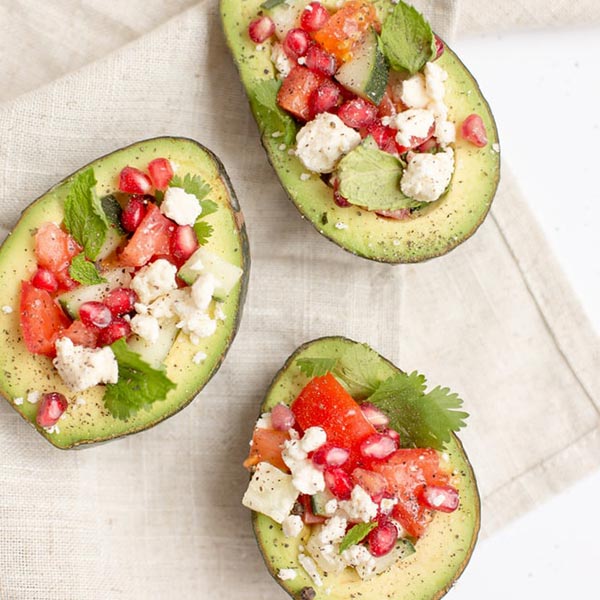 Source
Millennials are in luck: avocados are filled with a ton of health benefits, so now there's a good excuse to keep ordering smashed avo toast at your favourite cafe. The green fruit is also especially nourishing for your skin, since it's chock-full of natural oils to help smoothen any fine lines and wrinkles. It's also filled with vitamins E and C, to help fight UV damage. 
How to add it to your meal: It's easy-peasy when it comes to avocados. Simply slice it in half and drizzle balsamic vinegar over for an instant salad. You can also add a sprinkle of sea salt, olive oil, or even lemon juice for added zest. 
2. Honey – evens out your skin tone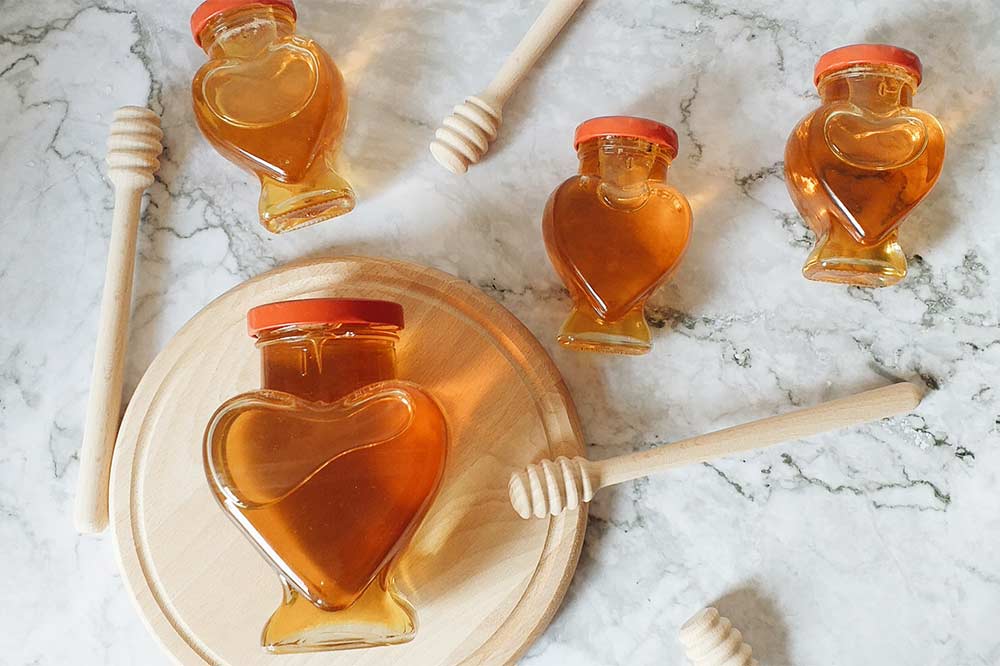 Source
Honey has been touted as a miracle food by health gurus, and there is some solid truth to this. In balancing the pH levels of your skin, honey is a must-try for those with acne, inflamed pimples, or eczema. It speeds up your skin's natural healing process, which in turn helps fade acne scars and blemishes. Definitely one of the easier ways to transform blotchy skin into an even skin tone! 
How to add it to your meal: The next time you're putting together a sandwich or salad, try using a drizzle of honey as a dressing. It's naturally sweet, and pairs well with nuts and root veggies.  
3. Grapefruit – brightens your skin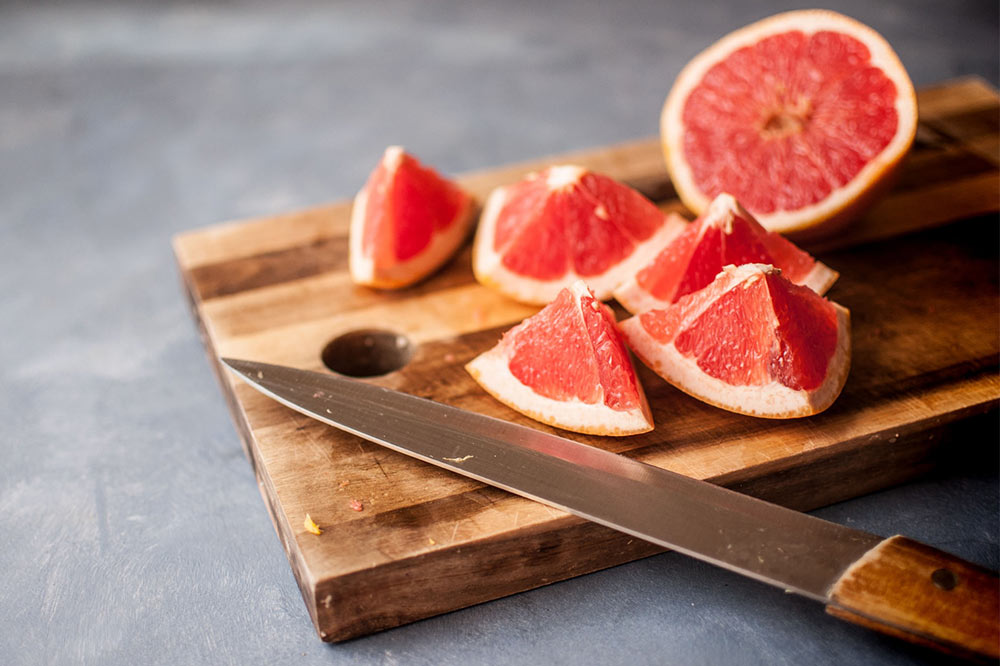 Source
Glowy skin might seem like a far-fetched goal, but adding grapefruit to your daily diet will help brighten dull and dry skin. While its tangy flavour might make you pucker your lips, it's all worth it. Its orange flesh has copious amounts of beta carotene—an antioxidant that refreshes your skin. It also helps to reduce redness, so make this your go-to fruit if your skin's feeling inflamed. 
How to add it to your meal: The next time you're playing bartender at home, squeeze a splash of fresh grapefruit juice in for added flavour. It mixes especially well with vodka-based drinks, similar to the popular Vodka Cranberry with a twist. 
4. Blueberries – firms and tightens your skin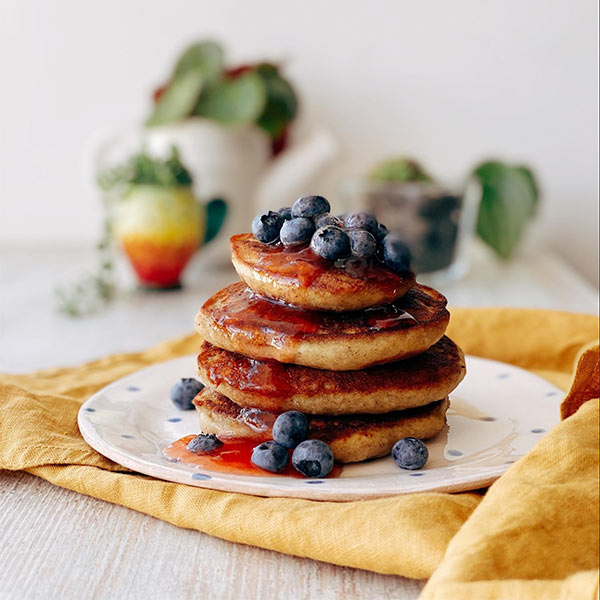 Source
There's an endless list of benefits when it comes to berries, but we're most impressed by how blueberries tighten your skin. No need to fear a saggy neck and jawline when you've loaded up on these. It's famed for its anti-ageing qualities for good reason, being filled with antioxidants to tackle the damage of UV rays and other nasty toxins. 
Plus, each small berry comes loaded with zinc and iron for an overall radiant glow. 
How to add it to your meal: Use a handful of blueberries the next time you're whipping up pancakes. You can go overboard here by mixing berries into the batter, making a thick blueberry sauce to drizzle over, and serving with a generous side of fresh blueberries.
5.  Peppermint – soothes irritation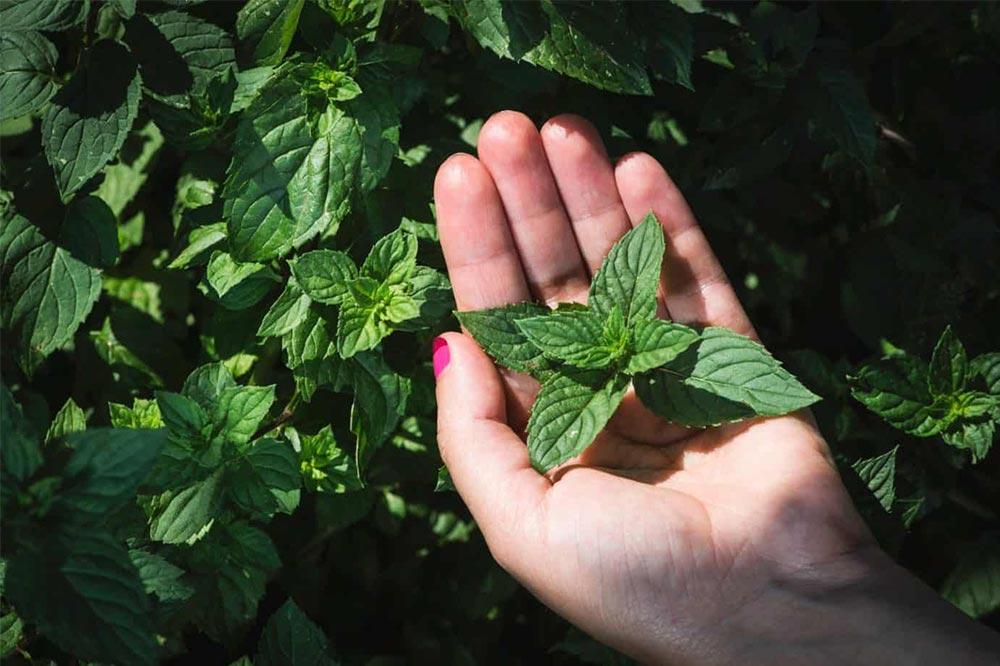 Source
Hot, inflamed skin isn't anything new for those with sensitive skin. Combat itchy rashes and red patches with peppermint, a herb that's useful for those with acne or eczema. While it's usually applied topically, adding peppermint to your meals will also have the same effect since its large quantity of menthol works to "cool" you down. 
It's just a plus that your breath will smell minty fresh too! 
How to add it to your meal: The next time you're craving pasta, throw a handful of peppermint sprigs into your basil pesto sauce for added freshness. When combined with chopped bits of almonds and garlic, this is one pasta recipe you'll keep going back to. 
6. Lemon – controls excess oil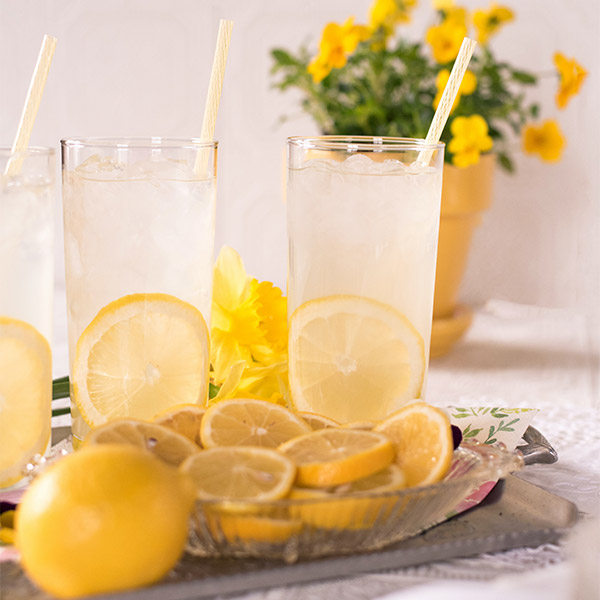 Source
Living in humid Singapore means that we're constantly touching up our makeup, using blotting paper to wipe off the grease from our T-zone and forehead. If your sebum production levels are working overtime, get some lemon juice into your system ASAP. It gives your skin a glowy sheen while also killing off any bacteria that might be trapped in your pores—no more acne or oily skin.  
How to add it to your meal: While an ice-cold pitcher of lemonade is an easy fix, you can also reap the benefits of this superfood by simply squeezing its essence into water. Not only is lemon-infused water refreshing, it's also filled with vitamin C, potassium and calcium.  
Also read:
10 Insta-Worthy Vegan Cafes In Singapore With Equally Aesthetic Vegan Food
Get clear & dewy skin with Saborino's 1-minute facial sheet masks
Eating these superfoods daily will boost your skin to A+ levels of radiance, but you can amp up their benefits by making sure your skincare products are chock-full of superfoods too. Plus, many of us are short on time and are always looking for more time-efficient ways to get these superfoods into our system. 
For those with busy schedules, award-winning Japanese skincare brand Saborino has a range of convenient 1-minute facial sheet masks that are packed with nutrients from superfoods, including all the ones listed above. The name "Saborino" comes from the Japanese word "Saboru" which literally translates to skipping your routine—in this case, your beauty routine.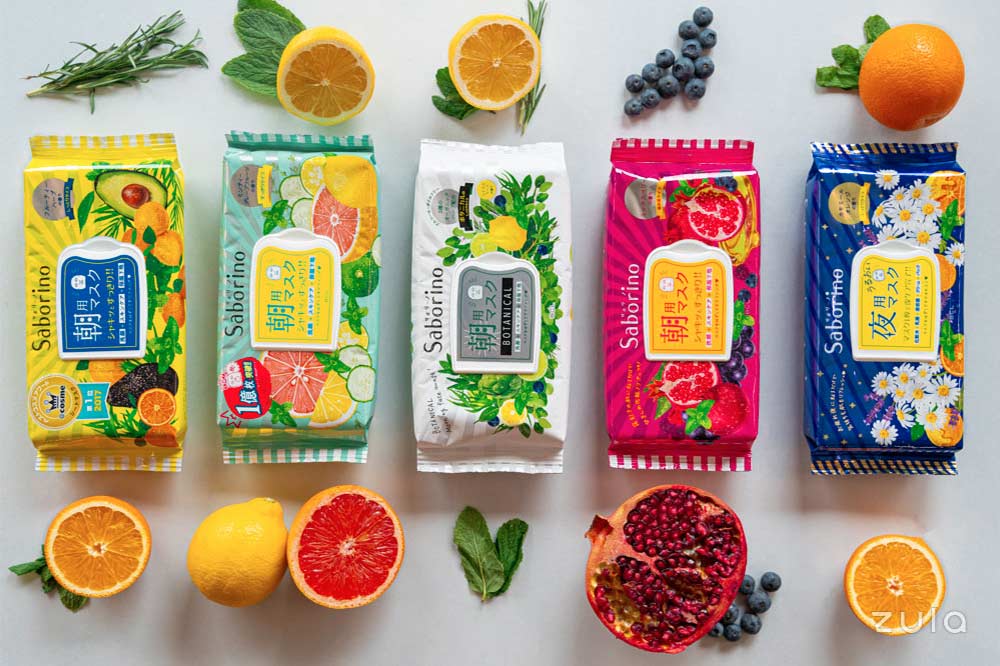 From left to right: Morning (32 sheets), Minty Fresh (32 sheets), Botanical (28 sheets), Moisture Rich (28 sheets), Goodnight (28 sheets)
It's 100% fitting since their products are specially designed for those who don't have enough time for a complicated 10-step skincare routine. Best of all, it takes just 1 minute of using 1 sheet mask for your skin to thoroughly soak in all the goodness from the superfoods. As a massive time-saver, it's no surprise that their sheet masks are popular among consumers in Japan and Taiwan, with over 400 million sheet masks sold to date*.
Saborino offers both morning sheet masks and a night sheet mask to suit all your skin's needs. Typically, the morning sheet masks are all about reviving your skin for the day ahead while the moisturising night sheet mask preps your skin for a good night's sleep. Since the sheet masks come in convenient full-sized packs of 28 or 32 sheets, you've got your daily skincare routine sorted for the month ahead.
*Based on BCL company data
Saborino Morning Facial Sheet Masks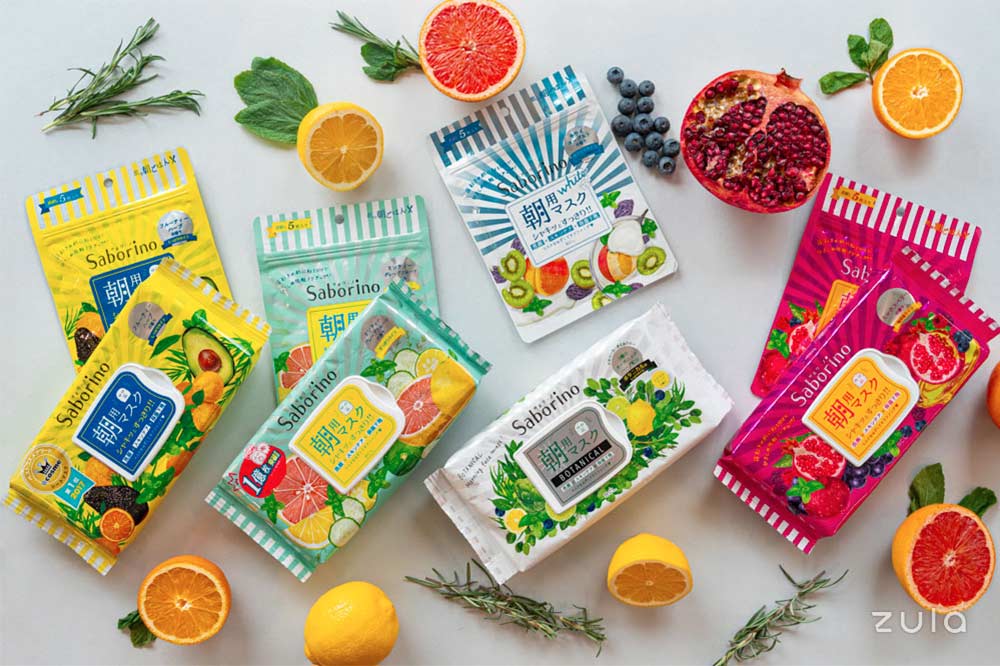 From left to right: Morning (yellow), Minty Fresh (green), Fresh White (white), Botanical (white), Moisture Rich (pink)
If you're looking to treat specific concerns, Saborino's morning sheet mask range has different variants, each of which are brimming with all sorts of superfoods:
– Morning Mask – for normal skin with avocado, orange, grapefruit, peppermint, honey to hydrate your skin and reduce morning puffiness.
– Minty Fresh Morning Mask – for oily skin with honey, grapefruit, peppermint, lemon, cucumber to awaken your skin and feel fresh throughout the day. 
– Botanical Morning Mask – for sensitive skin with grapefruit, bilberry, lemon, coix seed, rosemary leaf, chamomile to gently hydrate and smoothen your skin for a healthy glow. 
– Moisture Rich Morning Mask – for dry skin with honey, pomegranate, peppermint, blueberry, raspberry, grape to plump and hydrate your skin without clogging your pores. 
– Fresh White Morning Mask – for dull skin with yoghurt, kiwi, honey, peppermint to keep your skin clear and translucent.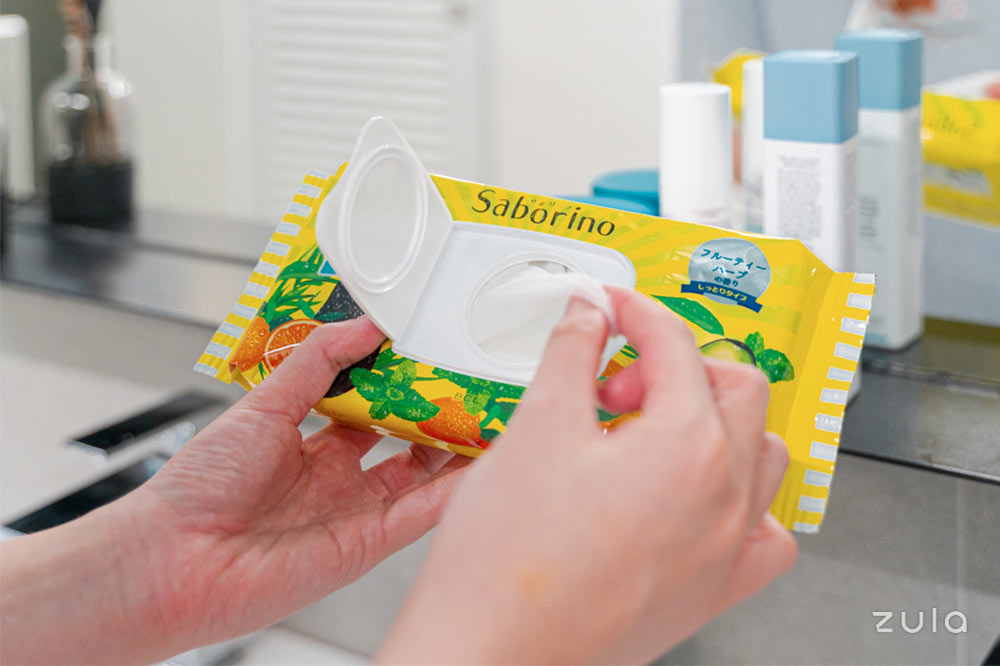 The cotton fibres of each facial sheet mask help to remove dirt and impurities from your skin
All the different types of morning sheet masks have a 3-in-1 function. They act as a cleanser and moisturiser, while simultaneously priming your skin for smooth makeup application. Thanks to each full-sized mask pack having 2.5 bottles worth of essence, your skin will be kept moisturised and your makeup will also last longer throughout the day.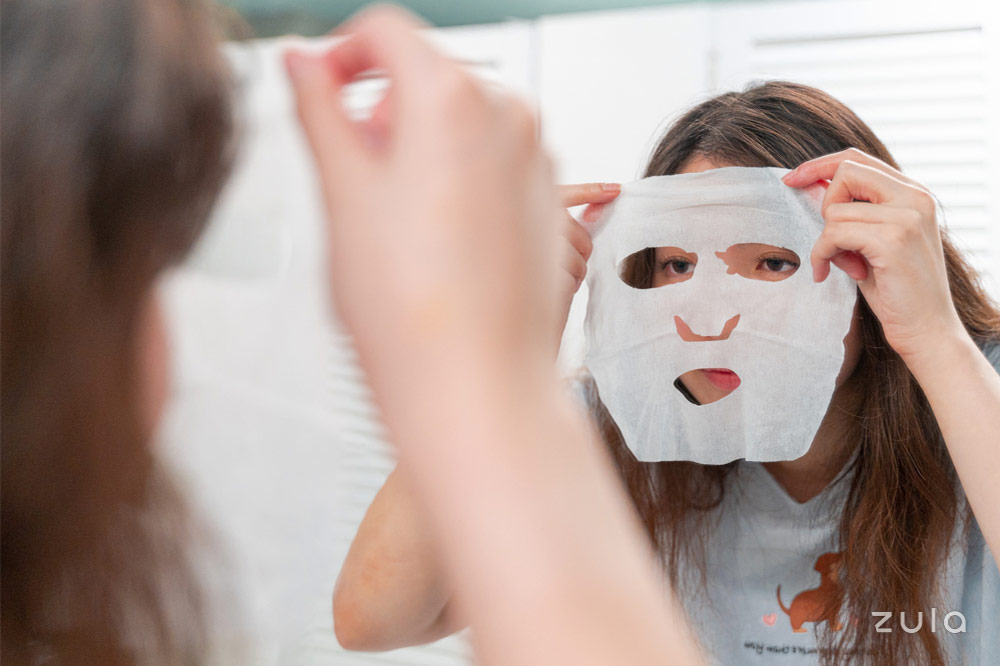 Saborino's sheet masks are highly stretchable for a better fit. You can even brush your teeth or eat breakfast while masking since they cleverly designed it with a larger mouth area!
With essential skincare ingredients like collagen, hyaluronic acid and AHA, these morning facial sheet masks are perfect for those looking for a fuss-free way to pamper their skin. It's an easy way to treat yourself daily since these sheet masks are lightweight enough for everyday masking, while also offering up all the superfood nutrients your skin's been craving. 
And because your skin will absorb everything within 1 minute with no residual stickiness, non-morning folks will be more than happy with this convenient morning routine for a few extra minutes of snooze time. 
Saborino Goodnight Facial Sheet Mask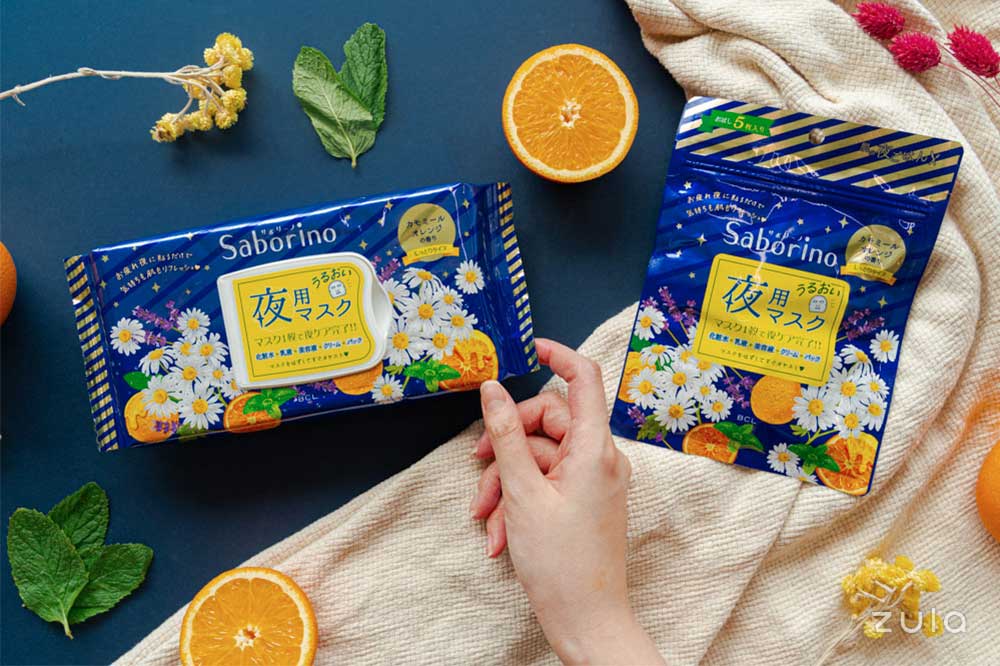 As for those who work late nights, the Goodnight Mask is a true lifesaver. It'll make sure that you're treating your skin right after a long day out or even in front of the computer. This sheet mask has a nifty 5-in-1 function: it acts as a toner, lotion, essence, cream and mask—in a mere minute.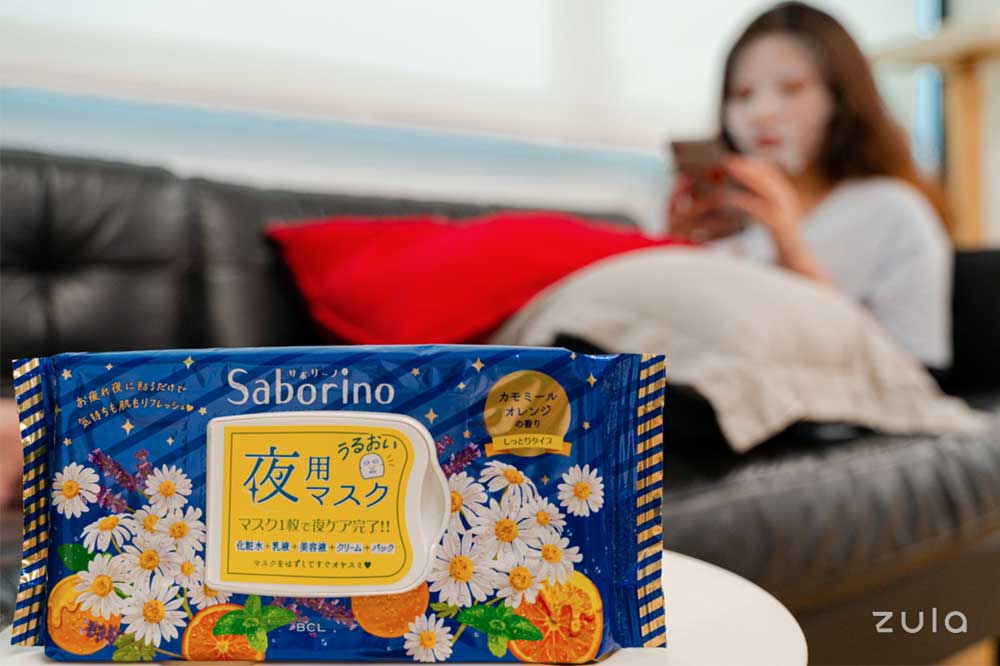 Its firming formula is perfect for those with tired, dry skin—leave the Goodnight Mask on for up to 10 minutes if you have very dry skin for an additional moisture boost
The Goodnight Mask comes infused with soothing ingredients like chamomile and lavender, along with evening primrose and honey to thoroughly moisture your skin from within. There's even peppermint and vitamin E for your skin barrier to repair itself while you're enjoying some much-needed R&R. Its soothing chamomile orange scent will also help to relax your senses as you slowly drift off to sleep.
Saborino 5-piece mask packs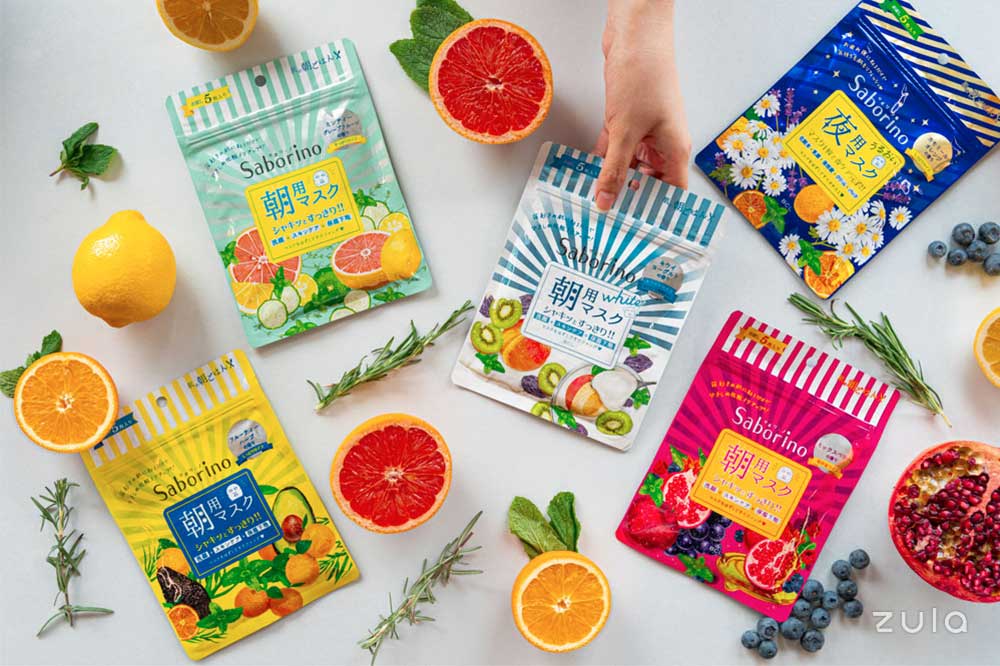 From left to right: Morning (yellow), Minty Fresh (green), Fresh White (white), Moisture Rich (pink) and Goodnight (blue)—convenient 5-piece mask packs to treat different skin conditions
Sometimes, you find yourself facing dehydrated patches, an oily T-zone and angry acne bumps—all within the same week. Besides the full-sized mask packs, Saborino also cleverly offers 5-piece mask packs so you can target different skincare concerns, depending on your skin condition that day. 
Limited Edition Saborino Smoothie Morning Facial Sheet Masks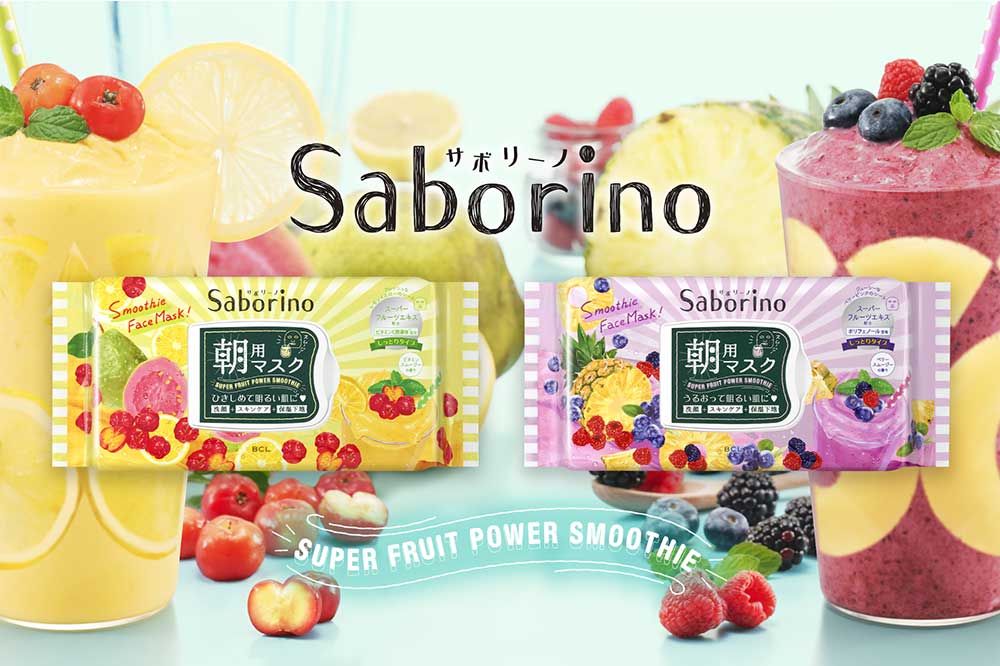 Vitamin Smoothie (left) and Berry Smoothie (right)
Source
You can also try the limited edition Smoothie Morning Masks ($22.90), with a choice of either a Vitamin Smoothie or Berry Smoothie scent for an additional boost of superfruit nutrients. The former has yellow-coloured sheets soaked with lemon extract to tighten and brighten your skin while the latter has pink-coloured sheets filled with acai and raspberry extracts for moisturised, radiant skin. 
Like the other morning sheet masks, these Smoothie Morning Masks also offer a 3-in-1 function, and conveniently act as a cleanser, moisturiser and primer. Each mask pack comes with 28 sheets and is available at Guardian, Don Don Donki, Tokyu Hands and Welcia-BHG, while stocks last. 
Saborino's Facial Sheet Masks Are Infused With Skin-Boosting Superfoods For Healthy And Beautiful Skin
All Saborino Facial Sheet Masks are priced at $6.90 for each 5-piece mask pack and $21.90 for the full-sized mask packs mentioned above. You can pick them up from Guardian, Watsons, Don Don Donki, Tokyu Hands, Welcia-BHG, Shopee and Lazada (Mandom Official Store). 
Check out Saborino Singapore's Instagram page to find out about its full range of facial sheet masks, giveaways and more updates on new launches. With Saborino's superfood-packed facial sheet masks, you can get your daily skin boost in 1 minute with just 1 sheet. 
This post was brought to you by Saborino Singapore.
Product photography by Alaric Sim.
Cover: Source, source 
Also read:
10 Aesthetic Reusable Food Containers That Will Sustain Your Eco-Friendly Habits Even After CB