Tasha Low Facts
Gaining success as a K-pop idol is like striking a lottery, and in many cases, not all of them get to enjoy the same amount of fame as BTS and Blackpink. Previously, we saw Elaine Wong open up about her journey as an ex-K-pop idol hopeful, and now former K-pop idol Tasha Low has also been earning the limelight as a Mediacorp rising star. 
If this is your first time hearing about Tasha, below are 14 facts for you to get to know more about the 29-year-old actress. 
1. Tasha is not her full name & she gave herself a Korean name
Fun fact: Tasha was born Natasha Low Yi Ling. Interestingly, few people know this because Tasha has been using the shortened version of her name since her debut as a K-pop idol in 2012. 
Apart from the name Tasha, the actress previously announced in 2017 that she would kickstart her solo career in Korea under the Korean name Yu I Yeong. However, it appeared that there was a change in her plan since she later returned to Singapore in 2018. 
2. Was born into a family of ballroom dancers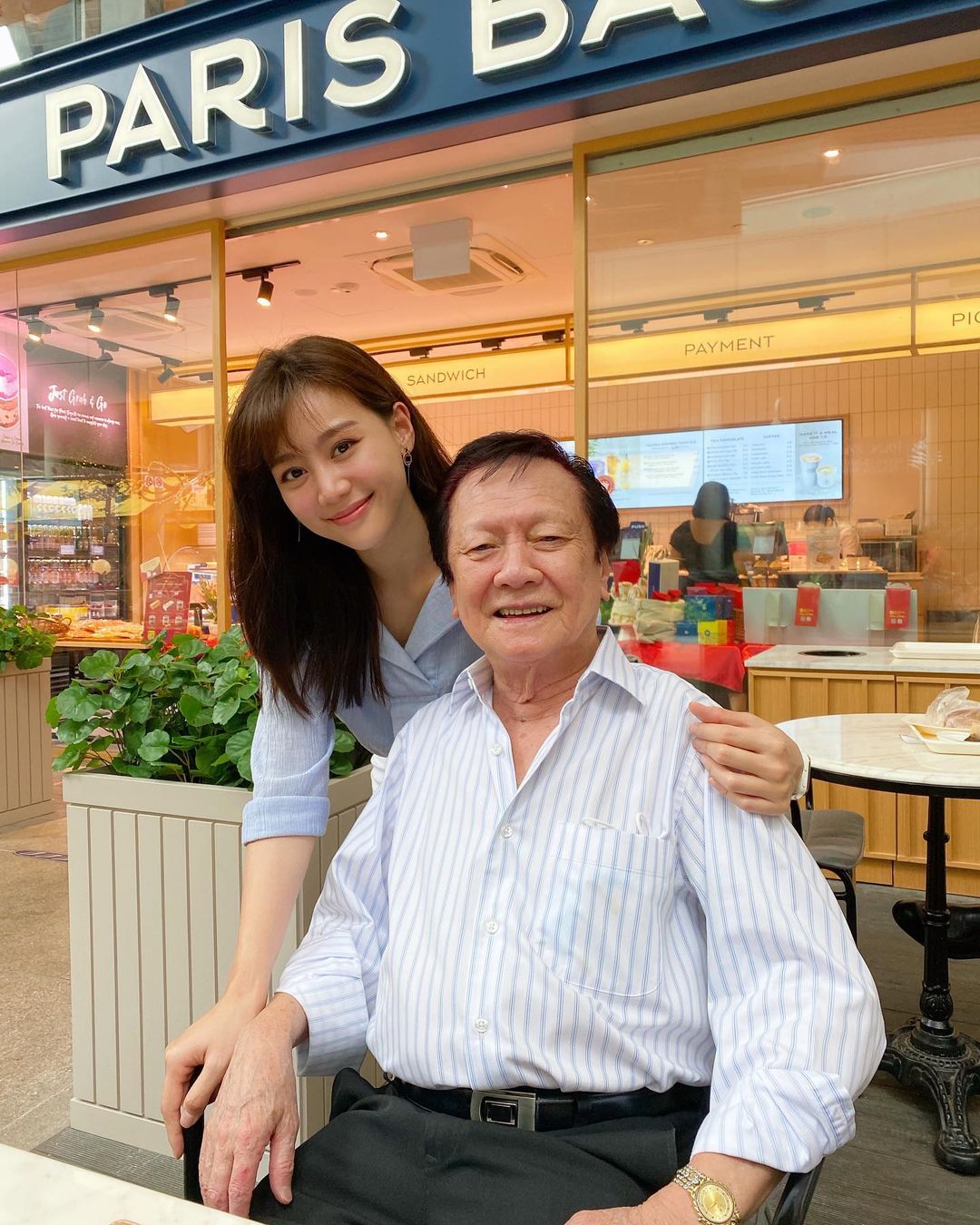 Tasha and her grandfather
Source
There is a reason why Tasha is such a good dancer ‒ she comes from a family of ballroom dancers. Her great-grandfather Low Poh San was said to have introduced ballroom dancing to Singapore, and made his name as Singapore Professional Ballroom Champion in 1946. 
That's not all ‒ Tasha's grandfather Sunny Low was also an accomplished dancer in the '70s and '80s. You could say talent runs in the family – Tasha's parents are also ballroom dancers. 
3. One of the first few Singaporeans who debuted as a K-pop idol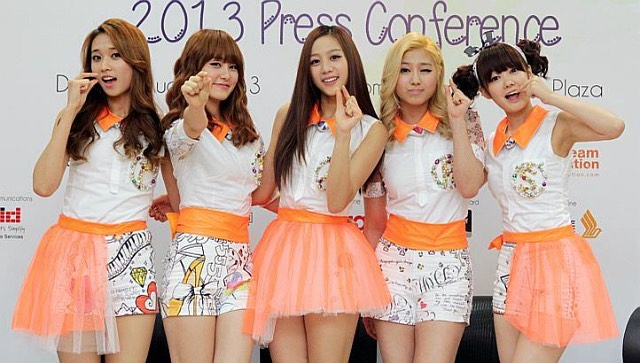 Tasha in the middle
Source
Almost a decade ago when K-pop started gaining positive traction, Tasha debuted under a girl group SKarf in 2012 as the leader. Alongside fellow Singaporean member Ferlyn Wong, they were the first in Singapore history to debut as K-pop idols. 
Prior to living their dreams as idols, they went through a rigorous training period after passing the final round of a massive audition formed by JYP and Alpha Entertainment in 2010. P.S: It was the same audition that uncovered up-and-coming stars like Elaine Wong and Alfred Sun. 
Unfortunately, Tasha's career as an idol was short-lived since SKarf later disbanded in 2014. 
4. She is trilingual
Having spent a total of around 8 years in Korea, Tasha is fluent in Korean. This makes her trilingual considering how she also knows English and Mandarin.  
Perhaps in the near future, we might see her release content that allows her to put her language proficiencies to good use.  
5. She tried her luck again at being a K-pop idol by participating in "Idol School"
Despite SKarf's disbandment in 2014, Tasha didn't give up her dream of being a K-pop idol just yet. She continued to train as a K-pop idol trainee under another entertainment company, and later joined an audition programme Idol School in 2017.
Although Tasha was recognised for her incredible dancing and leadership skills on the show, she was eliminated with a ranking of 23 out of 40.  
6. Sold kimchi for 8 months 
After putting an end to her journey in Korea, Tasha returned to Singapore for good in 2018. Since her K-pop idol dream didn't quite work out, she decided to try something new besides performing on stage. 
After passing an interview and landing a job as a sales manager for a local kimchi brand, Tasha stepped out of her comfort zone by going door to door to sell kimchi. However, after working for about 8 months, she realised that being a salesperson was not her calling and decided to venture into Singapore showbiz. 
One could only see it as a blessing in disguise ‒ Tasha's overseas experience and unique background as a former K-pop idol helped catapult her into the forefront of our local scene. 
7. Was nominated for the first time and won Top 10 Most Popular Female Artistes in Star Awards 2023
Similar to the U.S.'s Emmy Awards and Taiwan's Golden Horse Awards, Singapore has our very own Star Awards that recognises the efforts of our local actors and actresses. For the first time, Tasha was nominated for the Top 10 Most Popular Female Artistes in Star Awards 2023. 
For the unacquainted, it is never easy to receive the honourable award since there are always big names like Jessica Liu and Carrie Wong as nominees. Yet, Tasha managed to bring home a trophy, which suggests that she is definitely gaining recognition from many Singaporeans. 
Also read: 
14 Facts About Elaine Wong, The Singaporean Contestant On Netflix's Physical: 100 & Ex-Idol Hopeful
8. She is the ambassador of Maxicash and Chorong Chorong
Things have been looking good for Tasha ever since she entered Singapore showbiz ‒ she became the ambassador for brands like Maxicash and Chorong Chorong. Keep your eyes peeled in public, and you just might catch her in advertisements.
9. Debuted as an actress through a web drama 
Picking up a new skill is never easy. So when Tasha decided to give acting a shot, it took her quite some time before she got used to expressing herself in front of cameras. 
After switching lanes to becoming an actress, Tasha made her acting debut in 2019 through a web drama called Cheerific that starred Dennis Yin and Joshua Tan. Since then, she has also acted in other Mediacorp dramas and films such as The Diam Diam Era and All That Jess. 
Most recently, she also concluded her filming for a Korean-themed drama called Oppa, Saranghae, which is available for viewing on MeWatch. 
10. She is close friends with Alfred Sun 
Among the many celebrity friends that Tasha has, Alfred Sun is no doubt one of her closest. This is not surprising since both of them passed the K-pop audition back in 2010 ‒ a glance at her Instagram and you'll notice how she frequently shares photos and dance covers together. 
Now that both of them are on the right track as up-and-coming Singapore artistes, we can't wait to see what they have in store for us in the future. 
11. Appeared on numerous magazine covers
Not all of us have the opportunity to appear on the cover of magazines, but Tasha made her first magazine appearance as a cover model for the March issue of Nylon in 2013. Later, she also appeared on another issue of Nuyou with Alfred in 2020 after her return to Singapore. 
Most recently, she has also appeared in the May issue 2023 of Nuyou, in which she shared her journey as a former K-pop idol and her current job as an actress.
12. She has been dancing since she was 2 years old
Normally, a 2-year-old child would still be crawling on all fours, but Tasha was already attending dance classes at that age. She mentioned on Instagram that she has been dancing since she was 2, which probably explains why she is so good at it. 
It's no wonder that on Idol School, Tasha was also praised for her extraordinary dancing skills. 
13. Has a dedicated fan club
Among the many rising celebrities in Singapore, there's no denying that Tasha is making great strides in getting her name known thanks to her dedicated fan club. Although they currently do not have an official name yet, they are very supportive of Tasha, and always share updates of her activities on Instagram. 
If that's not impressive enough, they even helped to publicise Tasha's latest drama Oppa, Saranghae, and repost her ads. 
14. Held a fan meeting in Singapore
As a way to give thanks to those who have been supporting her, Tasha held her first fan meeting at *SCAPE in 2022. According to her Instagram, she had been planning to hold a fan meeting for a long time, and was very excited to meet her fans. 
It seemed like both Tasha and her fans had a great time together since they even put together a memorable video clip on Instagram. 
These Tasha Low Facts Show That She Is A Person Who Never Gives Up 
Tasha was only in her teens when she stepped into a foreign land to pursue her dream of becoming a K-pop idol. While her journey didn't conclude the way she would've wanted it to, her perseverance and determination show that every dream is achievable. 
Also read:
14 Facts About Xixi Lim, The Ah Girls Go Army Actress Who Advocates For The Plus-Size Community