UNIQLO Peanuts Loungewear Collection
With the end of the year and our recent slew of cool weather, we want nothing more than to lounge around at home and snooze. UNIQLO's recent Disney sketchbook loungewear has kept us cosy, but they've just dropped a new Peanuts varsity-style collection to add to your wardrobe. With four tee designs, you're bound to have a comfortable sleep while you dream of Snoopy.
The collection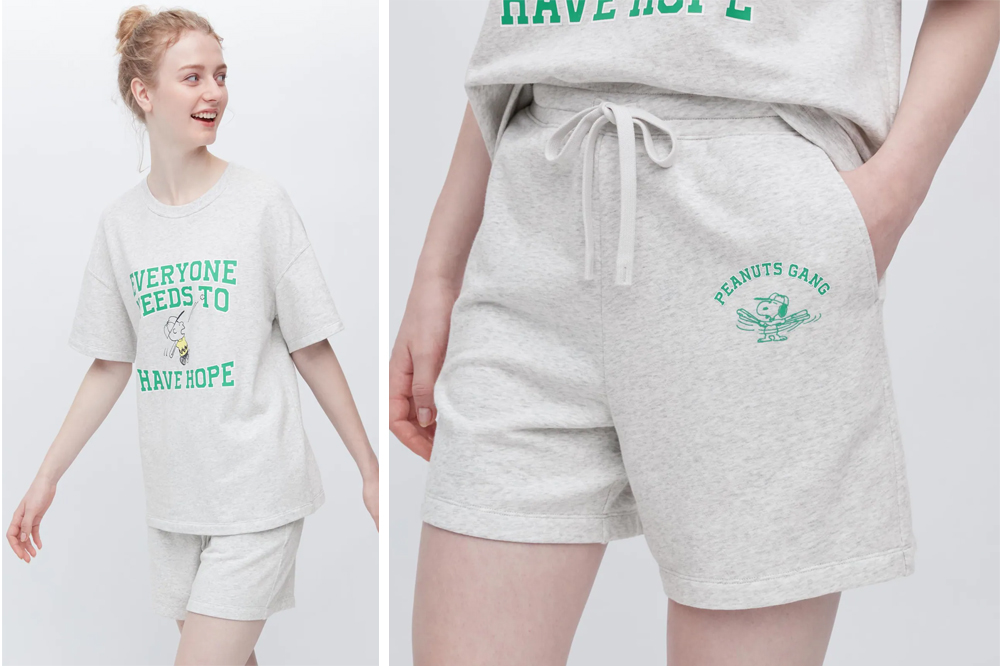 If you're feeling a little down in the dumps lately, this tee has a daily reminder for you. Coming in light grey, the tee features Charlie Brown hitting a softball. The words emblazoned in light green varsity block letters across the shirt read "EVERYONE NEEDS TO HAVE HOPE". 
Accompanying the shirt is a matching bottom with an adjustable ribbon tie, and a small print of Snoopy swinging his softball bat with the words "PEANUTS GANG" on top.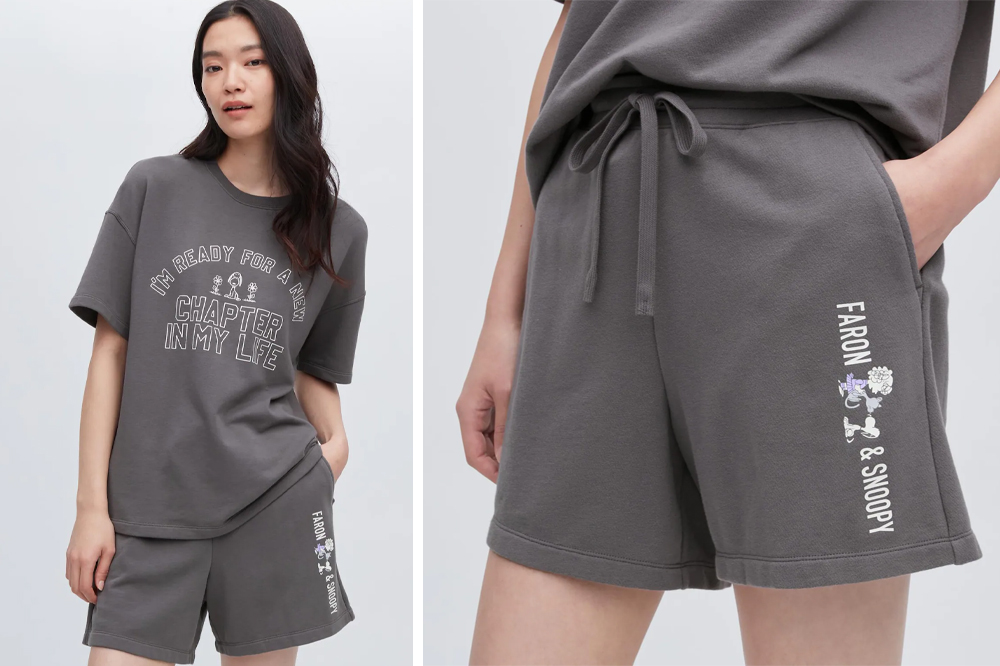 Opt for a darker shade of grey with this simple but chic set. The words "I'M READY FOR A NEW CHAPTER IN MY LIFE" are printed on the front of the T-shirt, with Snoopy sitting between two flowers. 
Vertical text on the shorts read "Faron & Snoopy" in block letters, with a print of Frieda carrying Faron, and Snoopy looking on.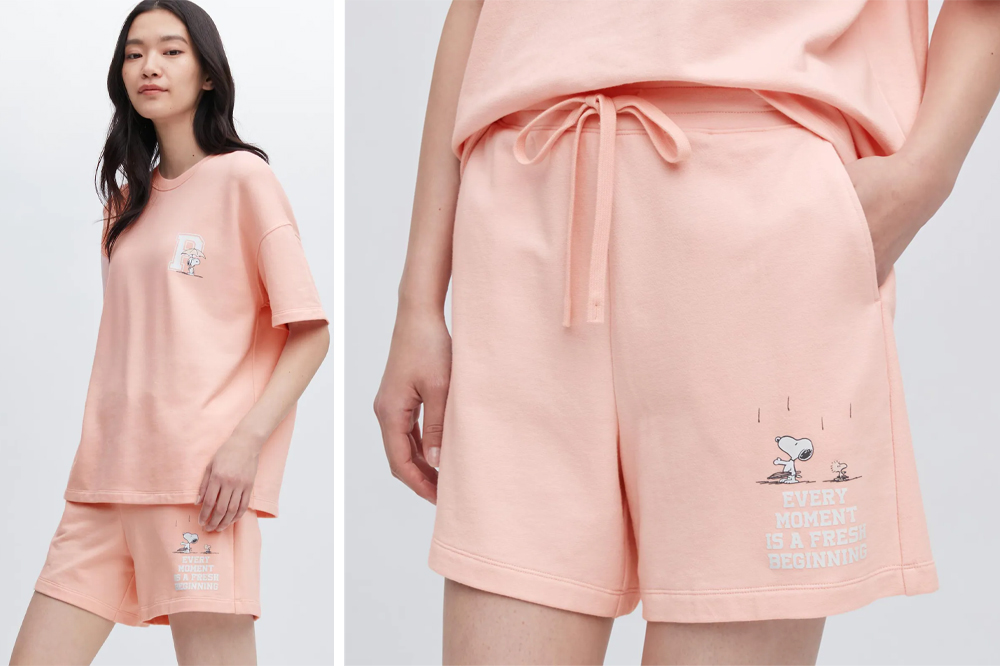 You'll never be caught lacking when it comes to pink-wearing Wednesdays. Coming in a salmon pink, the tee in this set features Snoopy holding an umbrella in front of a varsity-style letter P. 
On the shorts, you'll find Snoopy and Woodstock standing in the rain, sans brollies, with their palms outstretched. The text beneath reads "EVERY MOMENT IS A FRESH BEGINNING" — there's nothing like the rain to wash away any bad day.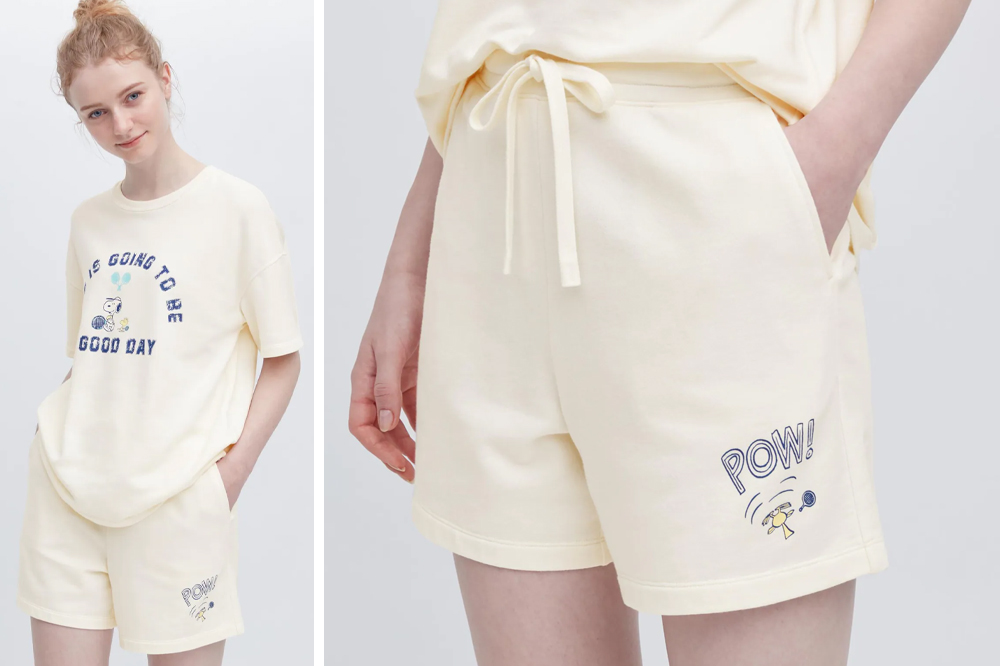 If you're in a sunny mood, this pale yellow set will lift your spirits even more. The front of the tee sees Snoopy and Woodstock with racquets in hand, on their way to tennis.  For more positive vibes, the dark blue text reminds us that "THIS IS GOING TO BE A GOOD DAY". The morning sun does bring out the eternal optimist, after all. 
On the shorts, you'll find an upside-down Woodstock spinning through the air, with his racquet following suit. The accompanying "POW!" suggests Snoopy took the game a little too seriously. 
The Peanuts Varsity Loungewear Collection Will Lift Your Spirits & Your Sleepwear Style Factor
Wearing the right clothes to bed does make a difference to the quality of rest you get. Plus, it doesn't hurt that the ever-adorable Snoopy makes an appearance on all the pieces in this collection too.
Each set retails at $39.90 and will be available from 9 January 2023 in stores and on UNIQLO's website, so keep a lookout if you're interested in purchasing the collection. 
All images courtesy of UNIQLO. 
Also read: 
UNIQLO Has A New Disney Sketchbook Collection With Fave Characters That Evoke Nostalgia