UNIQLO x Peanuts Collection
From artsy designs to loungewear, UNIQLO has been treating Peanuts fans to adorable collections featuring our fave characters Snoopy and Charlie Brown. This time round, UNIQLO is kicking it back old school with retro-themed tees filled with warm motifs of love, sunshine and Snoopy's dearest friends.
The collection
If your love language is quality time, getting this tee will best represent your personality. Showcasing Snoopy and Woodstock enclosed together in a heart, the tee reads "love is spending time together."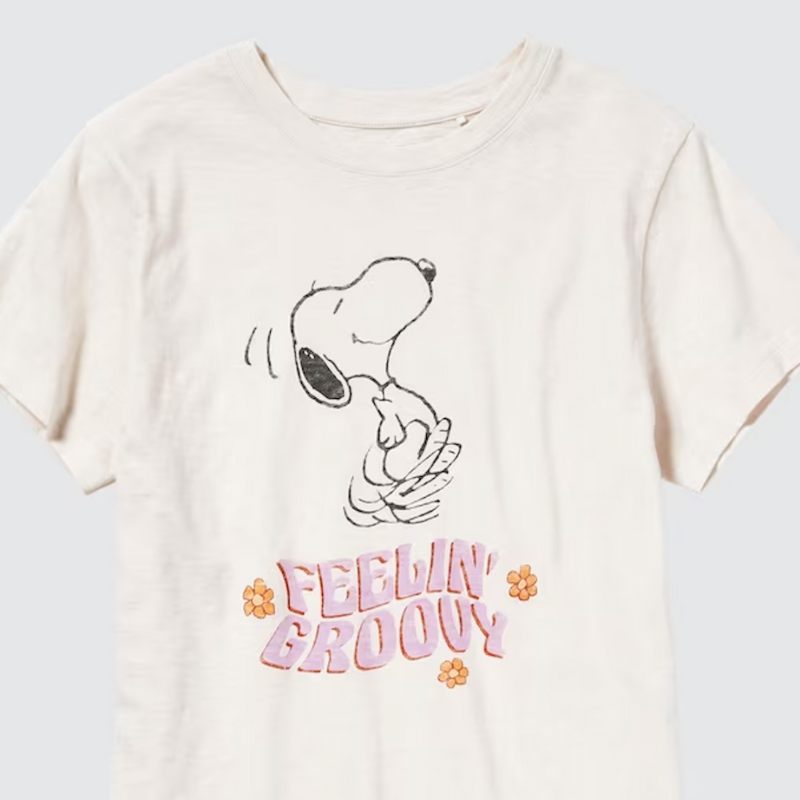 For those who are fans of the hippie aesthetic era from the early 1970s — think peace signs and colourful prints — this white tee perfectly brings out that chill vibe. 
Featuring Snoopy running with a smile on his face, the words "feelin' groovy" are etched below him, surrounded by orange flowers.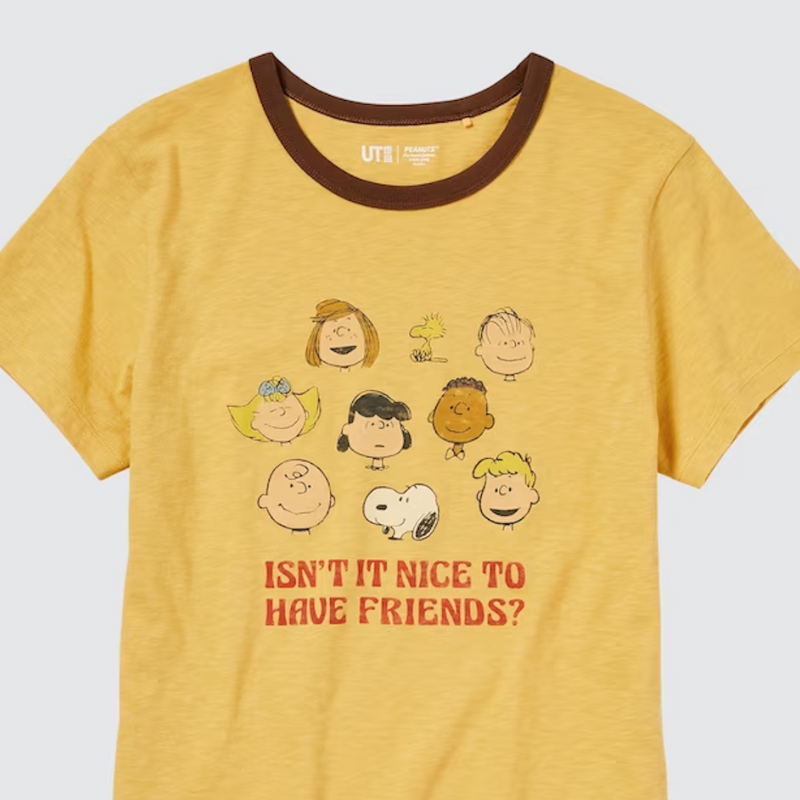 Nothing beats spending time with your friends to unwind after a long week. Show off your appreciation for your loved ones with this yellow tee, highlighting Snoopy's close friends such as Charlie Brown, Sally and Franklin.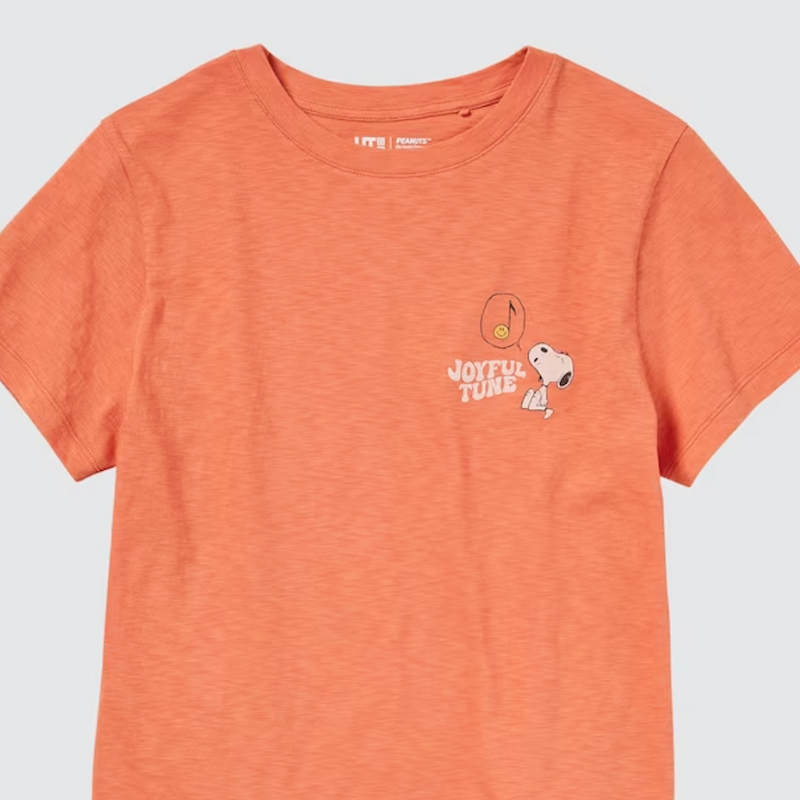 Add a pop of colour to your OOTD with this orange tee, calling attention to a design of Snoopy singing a "joyful tune" to lift your spirits.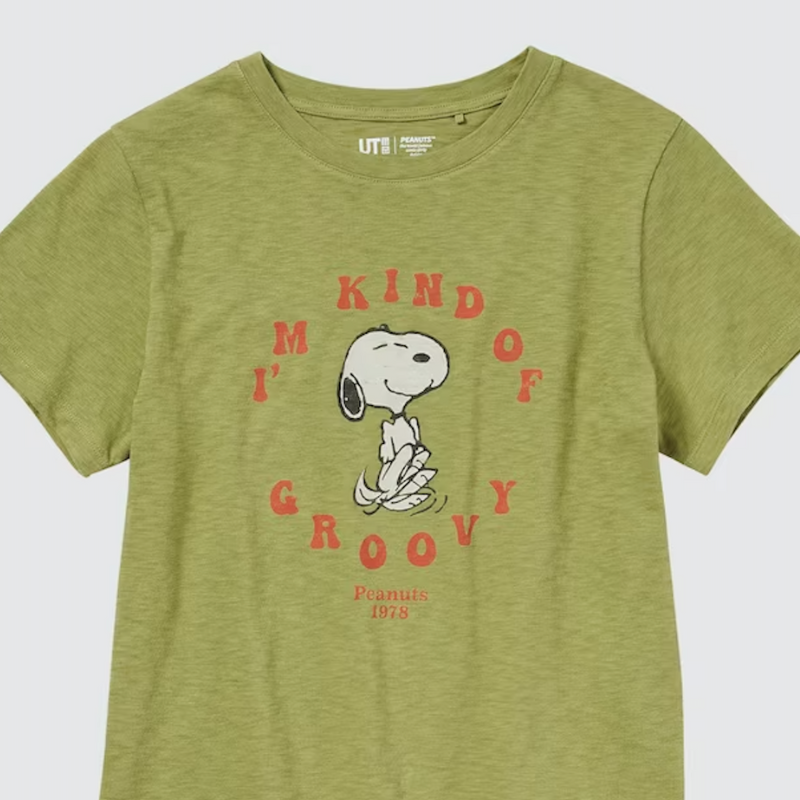 Relax in this comfy green Snoopy tee, complete with the beagle character dancing in the middle of the words "I'm kind of groovy."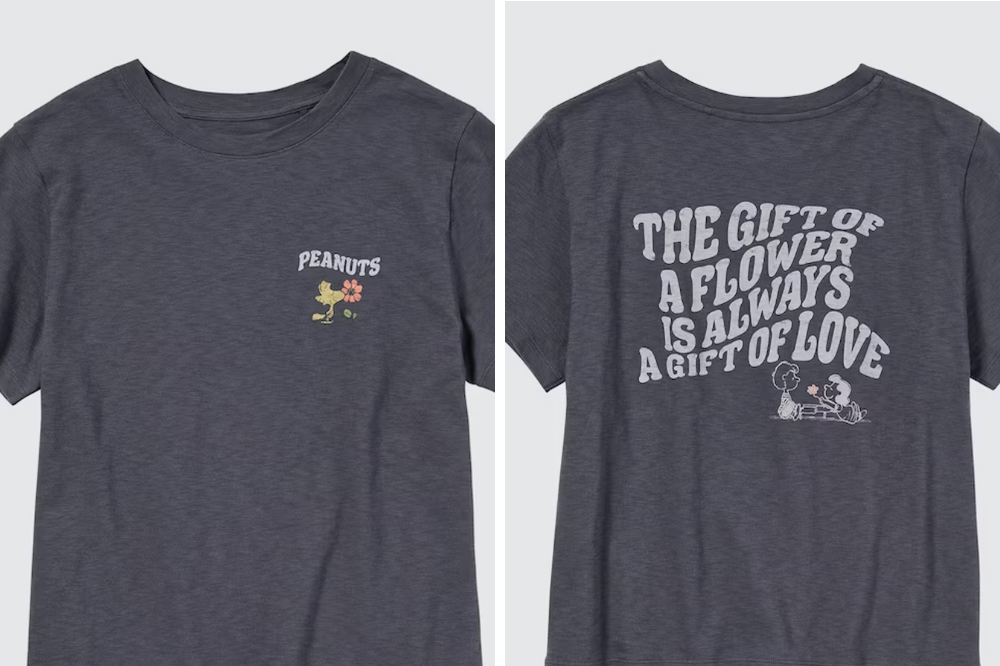 Romantics can don this dark grey shirt with Woodstock holding a stalk of flower on the front and the words "a gift of a flower is always a gift of love" on the back. Additionally, Lucy is seen offering a small flower to Schroeder over his piano — a sweet action that melts our hearts.
The UNIQLO x Peanuts Collection Comes In Vintage-Inspired Graphics For A Nostalgic Vibe
All of the UNIQLO x Love, Sunshine & Peanuts tees will be available at $19.90 each, from 3 April 2023 onwards. Fans can grab them on UNIQLO's online website or at all UNIQLO outlets islandwide. 
In the meantime, for those anticipating the season finale of Attack On Titan, UNIQLO also released an Attack On Titan collection with tees in manga panel designs. 
All images courtesy of UNIQLO.
Also read:
UNIQLO Drops A New Mickey Mouse Collection To Light Up The Magic Inside Of Us