UNIQLO Raffles City
From basic tees to activewear and comfy bras, UNIQLO is pretty much a staple for most Singaporeans. Come 14 October 2022, UNIQLO is opening its newest store at Raffles City, which FYI, is already their 27th store in Singapore. There's no such thing as too many UNIQLO stores at this point. 
Customers can expect upcoming opening specials like complimentary coffee, limited edition laptop bags, and also stand a chance to win vacation vouchers.
Opening specials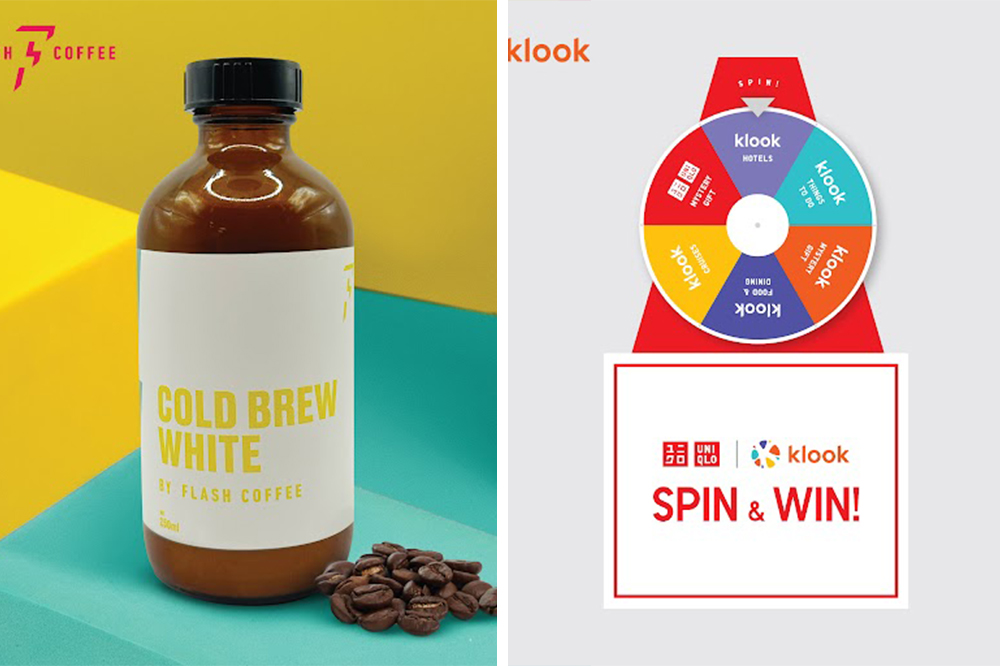 Images courtesy of UNIQLO
Exclusively available during the weekend of 14 to 16 October 2022, the first 200 daily UNIQLO App Members can redeem a complimentary cold brew coffee, tea or chocolate from Flash Coffee. The drinks are free with no purchase required, so make your way down early to beat the kiasu queue. 
With a minimum purchase of $60, UNIQLO App Members who present their Klook app can also have a go on the "Spin & Win" wheel. Head's up: prizes such as Klook vacation vouchers and UNIQLO gifts will be up for grabs.
For customers who make any Klook bookings from 4 to 16 October 2022, an additional spin will be awarded, capped at two spins per person.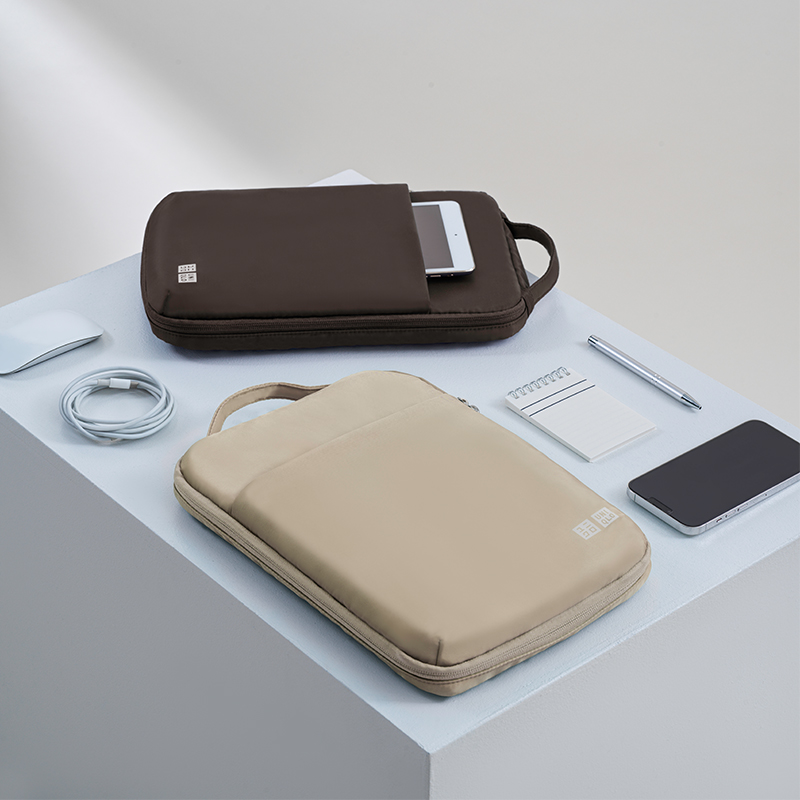 Image courtesy of UNIQLO
For UNIQLO App Members who spend a minimum of $90, on top of getting the chance to Spin & Win, they can also claim a limited edition laptop bag. The bags are available in Sand or Chocolate colours, complete with a top handle to work while on the go.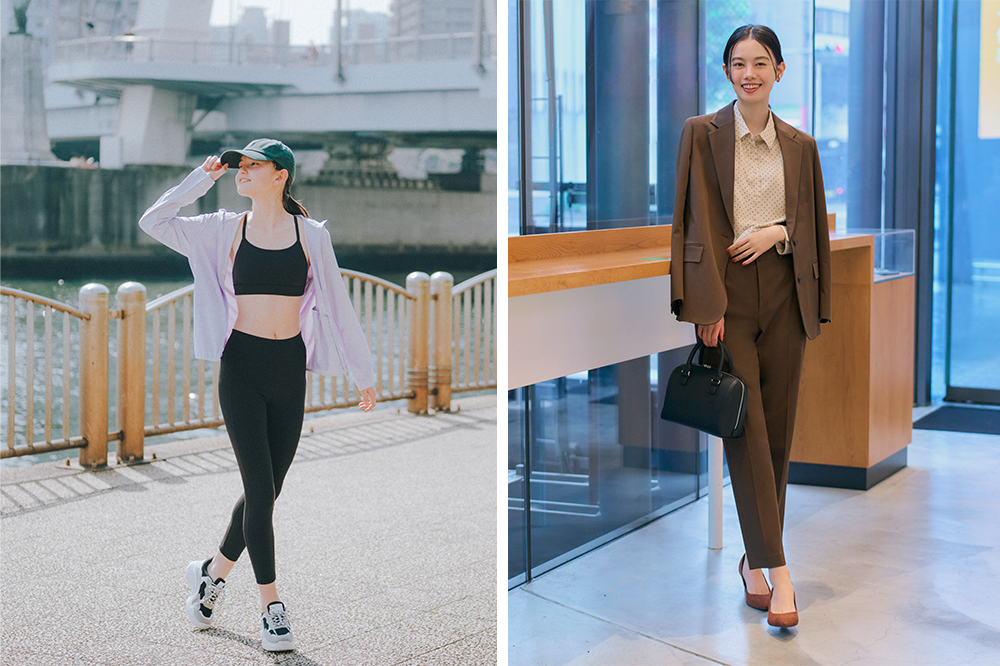 Images courtesy of UNIQLO
Shoppers can keep their eyes peeled for limited offers and promotions on selected items, ranging from sports bras to smart casual pants. These will be available from 14 to 20 October 2022 — your sign to zhng up your wardrobe before the year ends.
New services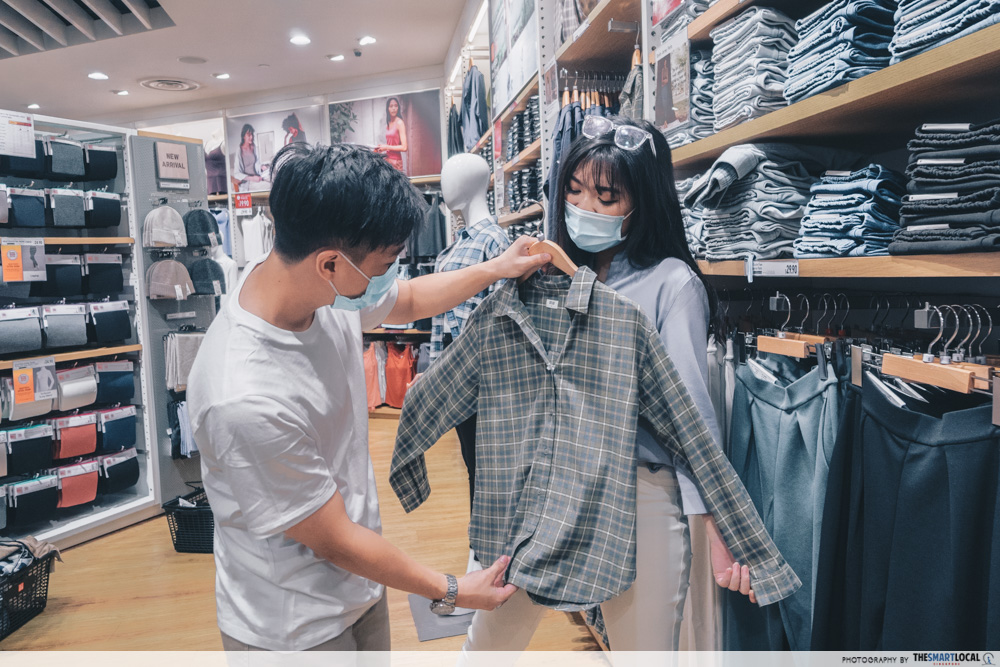 For illustrative purposes only
Source
Since the launch of the UNIQLO LifeWear For Her at ION Orchard that introduced a unique space for women, it's safe to say that UNIQLO provides some of the best in-store services. With the launch of the Raffles City store, UNIQLO will also be catering to working individuals around the CBD area.
This includes style advisors for appropriate business outfits, feature walls with the latest workwear, and work bags and shoes placed outside fitting rooms to fully visualise your new work fit. 
Head down to their store ASAP to enjoy these perks and discover even more new services, on top of getting opening special freebies.
UNIQLO Opens At Raffles City on 14 October 2022 With Opening Specials & New Services
With a new store in the CBD area catered to busy professionals and business travellers, UNIQLO aims to extend their welfare to all Singaporeans. Stay tuned to UNIQLO's website for more information on UNIQLO Raffles City's exciting new opening. 
Cover: Source, image courtesy of UNIQLO.
Also read:
UNIQLO Has A New Mickey & Friends Varsity Collection That Features Some Of Our Favourite Sports