Uniqlo x Your Name Director Makoto Shinkai Collaboration
Uniqlo is teaming up with anime director Makoto Shinkai on  a 7-piece collection. He is the director of the popular movie, Your Name, and has an upcoming release, Weathering With You. 
The collection of 7 shirts is labelled subtly with the Japanese title of the movie the shirt is based on. There are 4 pieces based on Your Name and 3 pieces based on Weathering With You.
Most of the shirts are in black or white, with only 1 in a sky blue colour, which makes this a collection something everybody can enjoy. 
Your Name shirts
There are 2 black shirts based on Your Name. One features the gorgeous pink skies that served as an aesthetic backdrop in the movie.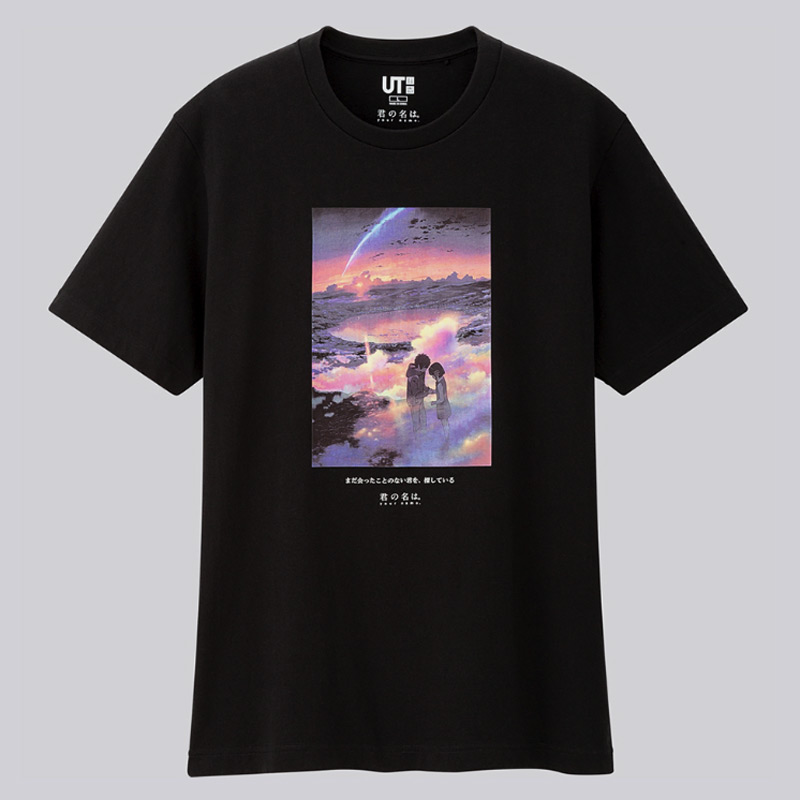 The other one features a small red cord that was a symbol in the movie. The red cord represents fates being tied together in Japanese Shintoism; in the movie, the main characters were entangled in an unlikely conundrum.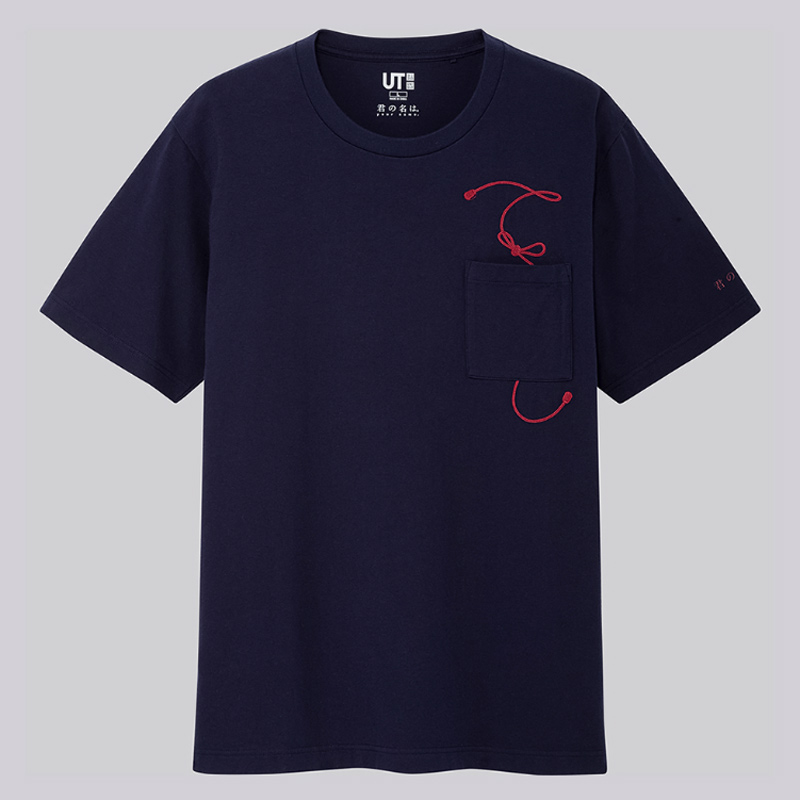 Source
One of the white shirts features its main character in a close-up ink sketch.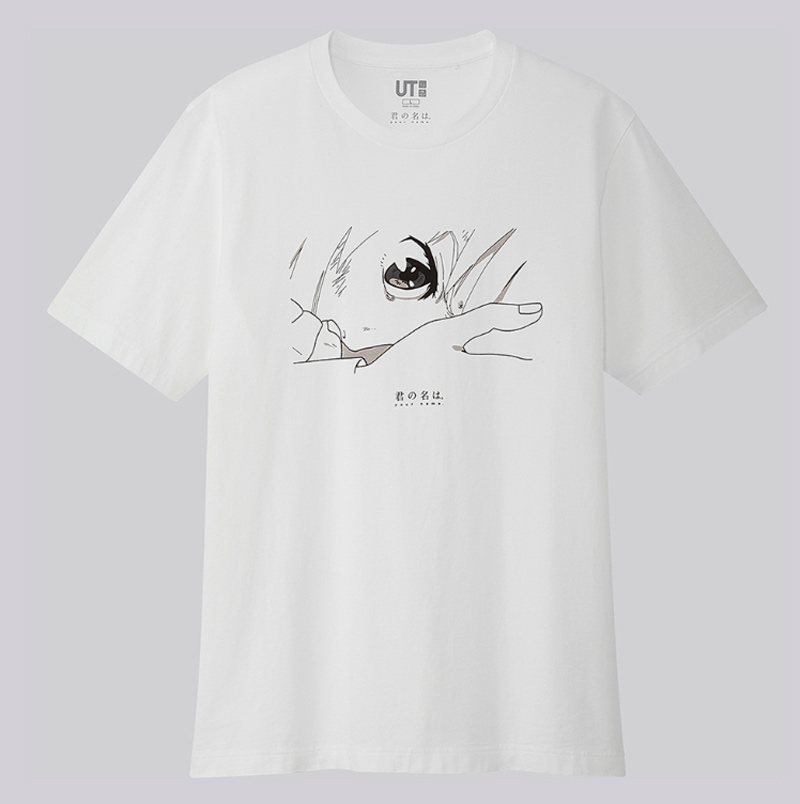 Source
The other has a graphic of a notebook with the words "What is your name?" scribbled in Japanese. This simple image is packed with symbolism as identity is a prevailing theme in the movie, but we shall not spoil it for those who have yet to watch it.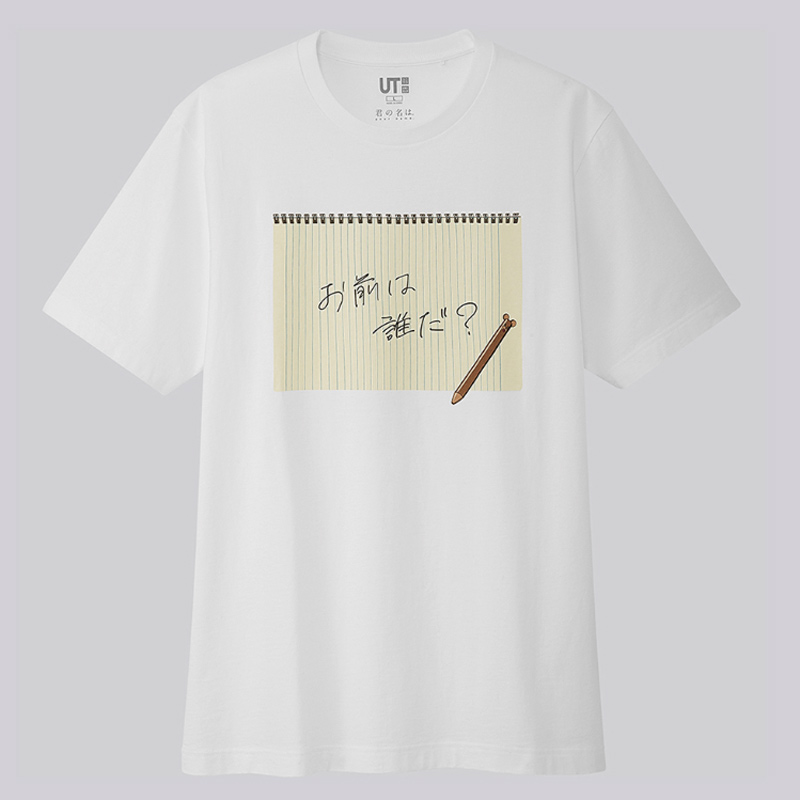 Source
Weathering With You shirts
Director Makoto Shinkai's new movie Weathering With You is set for an international release on 19 July 2019. Based on the trailer, the movie is about a boy and a girl who discover a secret about the world's climate. 
Maybe the T-shirts can give us further clues about the movie.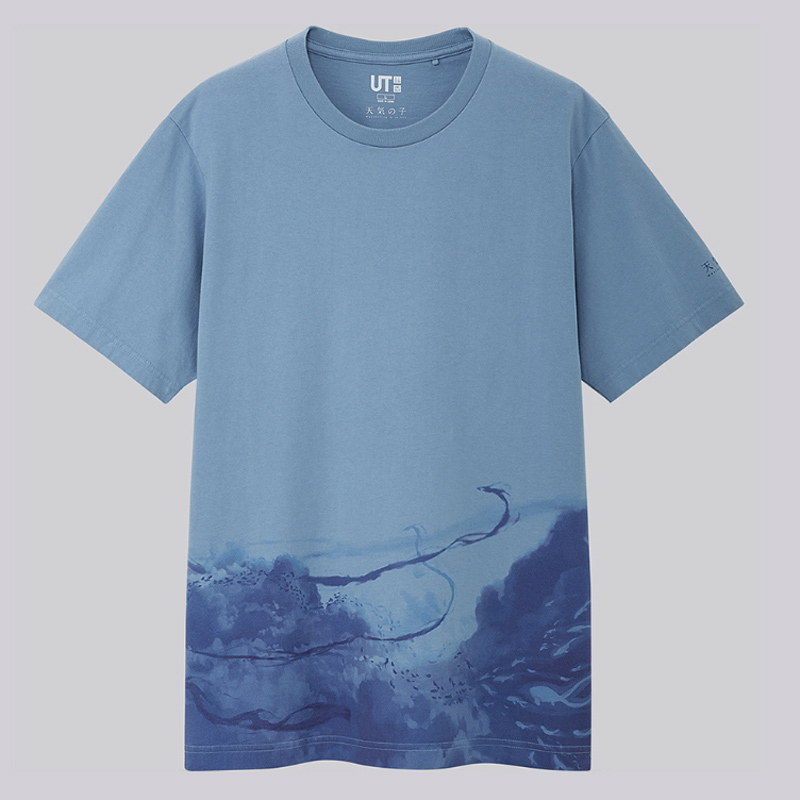 Source
First up, the only blue-coloured shirt in the collection features an abstract pattern of the clouds and sky. We know the weather plays a significant part in the show, from both the title and trailer.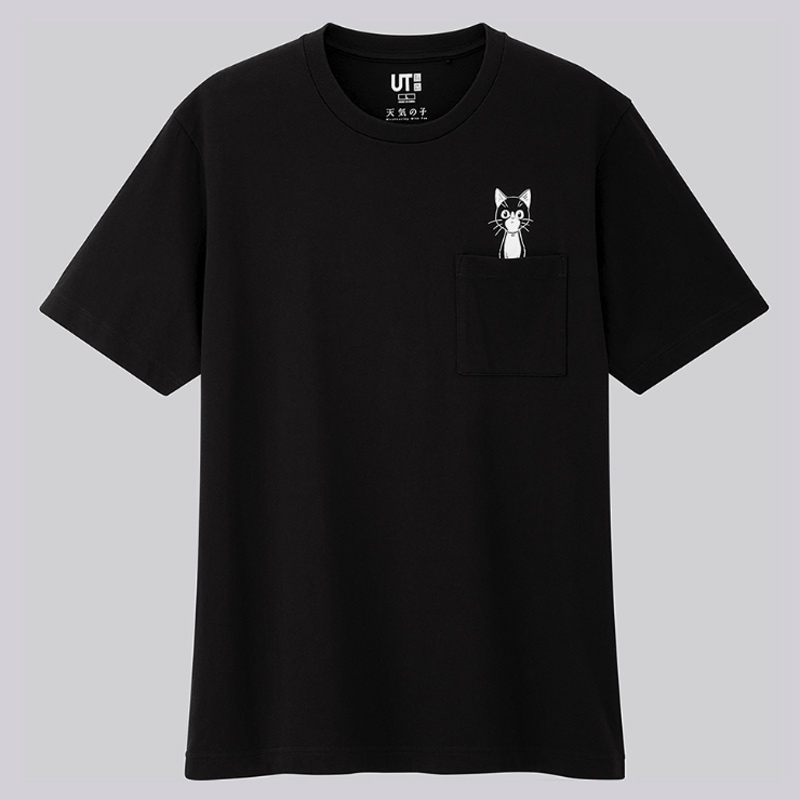 Source
The adorable black kitten at the end of the trailer appears as a tiny graphic on a black t-shirt; anime and cat lovers will have to get this one.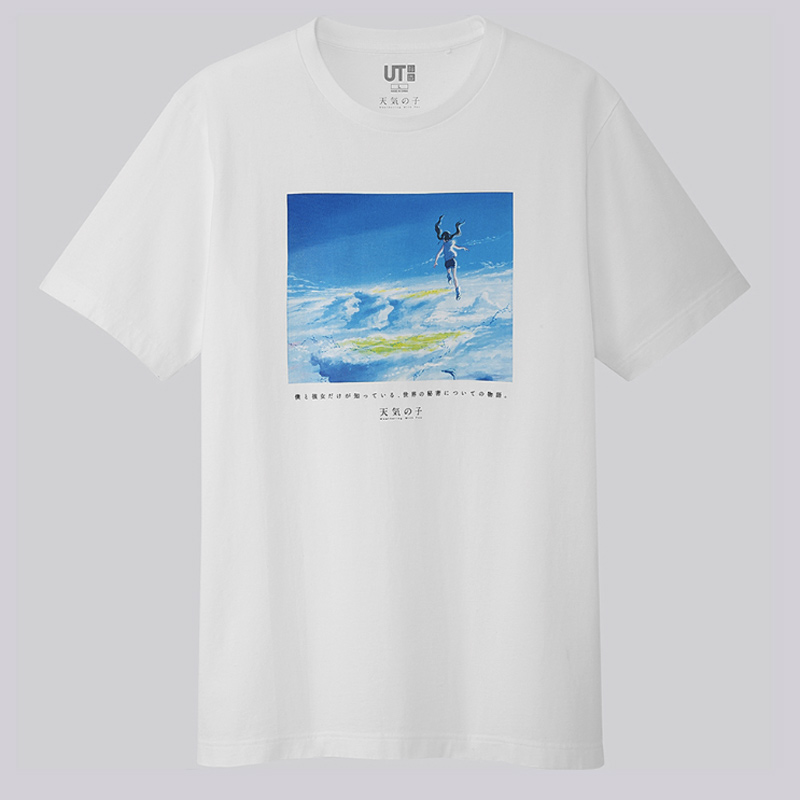 Source
Finally, a white t-shirt featuring the female lead suspended in mid-air. We have good reason to believe that physical laws will be bent a la Inception in his new anime, as director Shinkai loves to bend physics in his work. 
Uniqlo x 'Your Name' Director Makoto Shinkai Collaboration Captures The Beauty Of His Animations 
Even if you are not an otaku, you have probably heard of the animated film, Your Name (Kimi No Na Wa). And you will probably see friends posting about Weathering With You in the next few weeks. 
Your Name was a hit internationally, including in Engish-speaking countries like USA, and many Singaporeans raved about the intricately detailed animation and intriguing plot.
This Uniqlo collaboration is one of the most beautiful and subtle ones yet, so you can showcase your love for pink-lit skies and intricate Japanese animation with these t-shirts.
The shirts will drop in Japan on 15 July, but we are not sure if or when they will be coming to Singapore. We will update this story when we receive updated news.
Also read:
BTS BT21 x Uniqlo Collaboration Designs Will Make Their Fans Mobilise