Korean Hairstyles From K-Dramas
Whether you want to signify a fresh start with a new haircut or are after a chic updo for an intimate wedding, Korean dramas are the perfect platform to see what's trending and what looks good. For one, hairstylists on K-drama sets do their research to effectively embody the character while making the hairstyles super chio. If you're looking for some inspiration, check out these 9 Korean hairstyles from recent K-dramas to show your hairstylist.
1. Layered cuts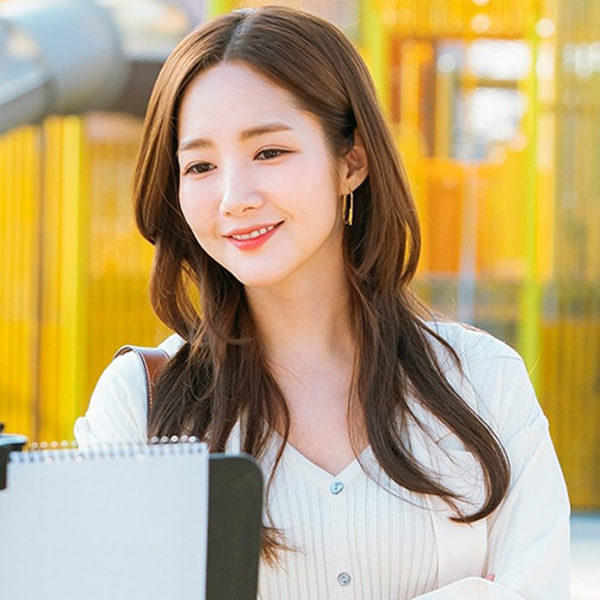 Source
Park Min Young's layered hairstyle in Her Private Life (2019) portrays her as a wild K-pop fan and a demure art gallery curator at the same time. Needless to say, the hairstyle works for both. If you're tired of straight hair, and are trying to add some character to your look while staying away from massive changes, this layered cut will frame your face and give your hair some texture.
2. Long waves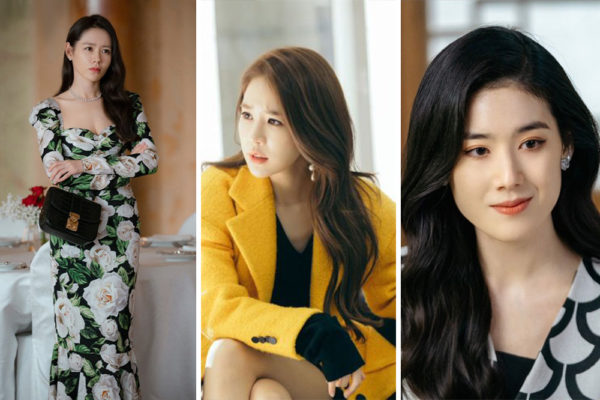 Source
Long waves are the epitome of elegance, as seen through the hairstyles of Son Ye Jin in Crash Landing On You (2020), Yoo In Na in Touch Your Heart (2019) and Jung Eun Chae in The King: Eternal Monarch (2020). 
It helps to know that Son Ye Jin was acting as a CEO, Yoo In Na as a popular actress and Jung Eun Chae as a Prime Minister, all while sporting the long waves. Rest assured that if it's the classy look you're after, this hairstyle will be your best accomplice.
3. Half-up, half-down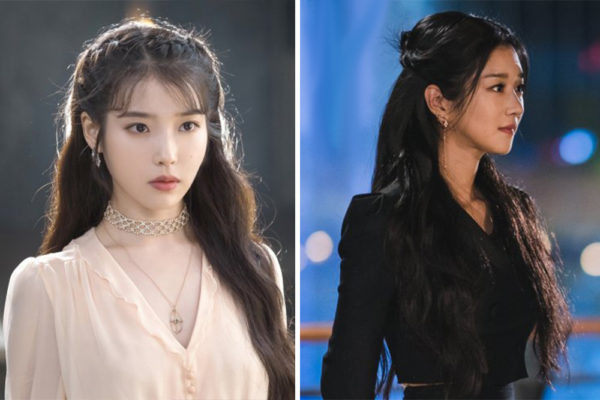 Source
The half-up, half-down hairstyle is a staple in the book of quick-yet-put-together looks. IU in Hotel Del Luna (2019) and Seo Ye Ji in It's Okay to Not Be Okay (2020) take this hairstyle to the next level by incorporating crown braids and bangs for the ultimate princess look. The next time you're dressing to impress, do the half-up, half-down hairstyle, but ask your hairstylist for the braided crown so you can look like a total snacc.
4. Tousled chignon bun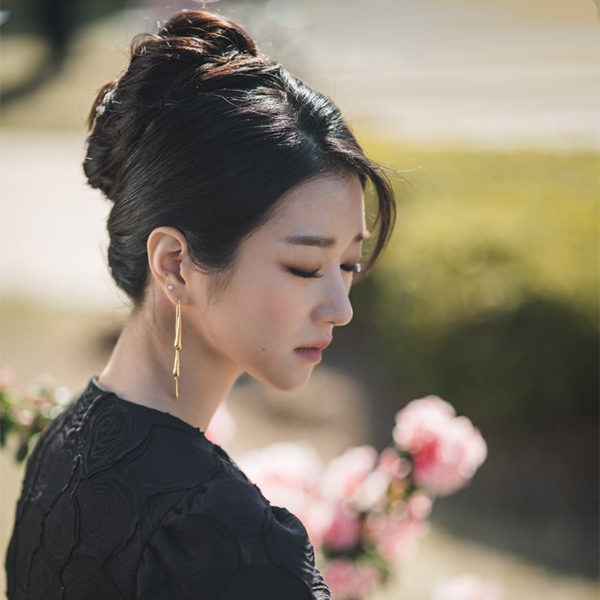 Source
Another updo that's designed to make a statement, Seo Ye Ji's intricate top bun in It's Okay to Not Be Okay (2020) is a winning look. Far from being just a simple messy bun, this hairstyle involves a centre part and neat twists on the chignon bun. Rock this updo for a photoshoot or a dinner date at a bougie restaurant for maximum sophisticated vibes.
5. Dip-dyed hair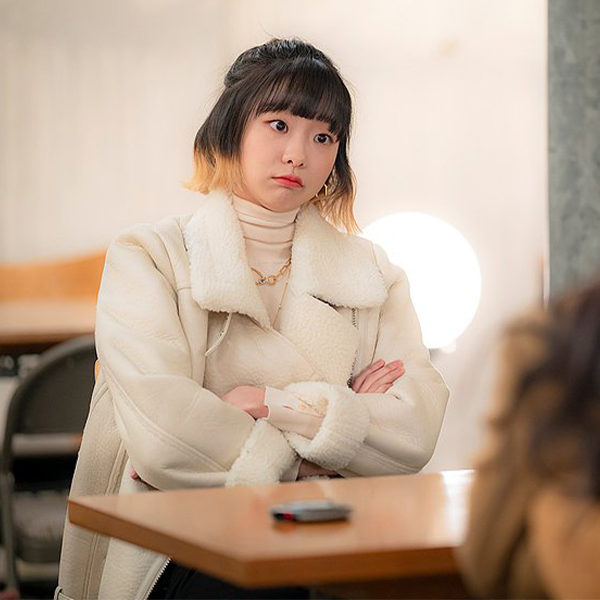 Source
Kim Da Mi's dip-dyed hair is a new one in the league of K-drama female leads, and has certainly been mentioned in most discussions about Itaewon Class (2020). The dip-dyed bob hairstyle encompasses a spirit of rebellion and a 'couldn't care less' attitude, which makes it a hairstyle fit for Gen Z kids or the young at heart.
Also read:
5 Easy Ways To Curl Your Hair With Everyday Items And No Hair Curler
6. See-through bangs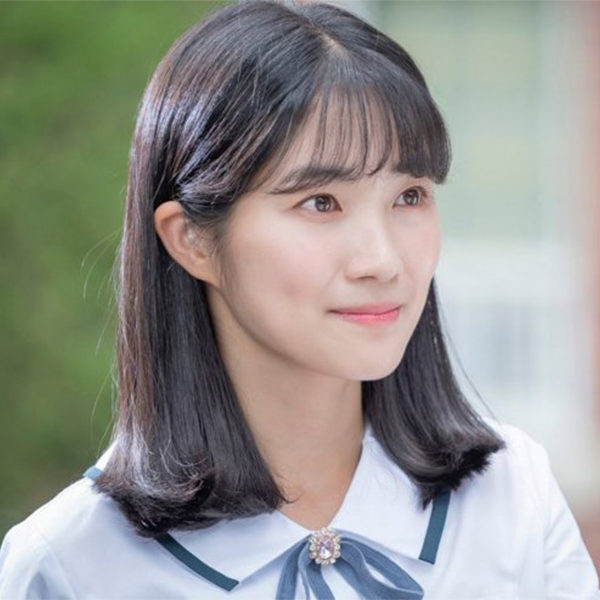 Source
Korean see-through bangs are so common these days that the look often slips our mind, but this OG hairstyle hides a receding hairline without suffocating your skin. Go for see-through bangs like Kim Hye Yoon's in high school drama Extraordinary You (2019) if you want to appear cute and preppy for school. You can also easily amp up this versatile hairstyle by dyeing your hair to a colour of your preference.
7. Above-the-brow bangs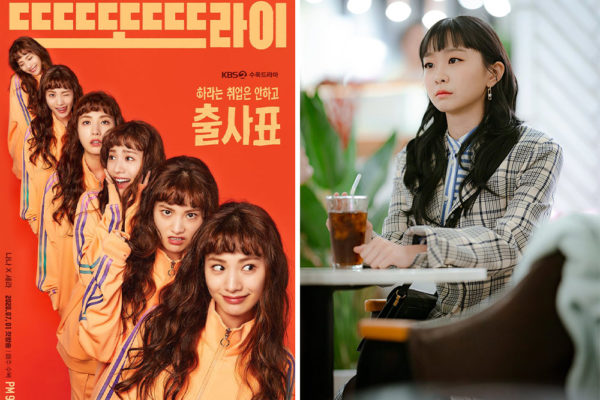 Source
Above-the-brow bangs are an unconventional style, but can be edgy if you have the confidence to try out the look. Go all out with full-blown curls if you're in the mood for something statement-making like Nana's hair in Into The Ring (2020). For something more subtle, pair it with loose waves like Kim Da Mi in Itaewon Class (2020), a look that served to showcase her growth and maturity over the course of the show.
8. Bob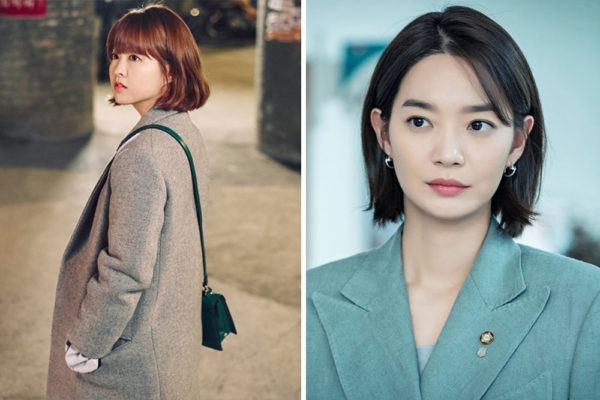 Source
Bob cuts can look cute or tough, depending on what kind of details you introduce to the hairstyle. For example, if you have a thick head of hair, and cut bangs with your bob, you essentially achieve Park Bo Young's (left) adorable style in Strong Woman Do Bong Soon (2016). But say your strands are fine, and you skip the bangs completely or go for a little side fringe, you can achieve Shin Min Ah's tough unni look in Chief of Staff (2019).
9. Pixie cut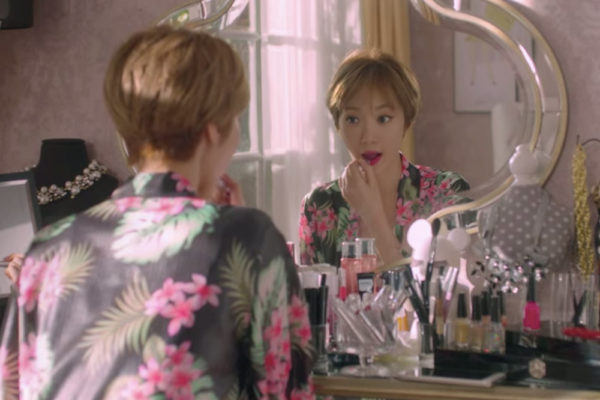 Source
It may never have occurred to you to relinquish your precious locks for a pixie cut. But Go Joon Hee's immaculate hairstyle in She Was Pretty (2015) can be quite convincing. If you're that brave soul willing to do a pixie cut, make sure to get see-through bangs with it to add a touch of femininity to the hairstyle.
Korean Hairstyles Require Minimal Effort But Make A Big Difference
Most of these looks aren't extraordinary—they don't require crazy bleaching or shaving techniques, but are still able to transform your overall appearance. Within each hairstyle, there are countless ways you can tweak it so that it fits your aesthetic. So go ahead and take these 9 Korean hairstyles as inspiration and make them your own.
Also read:
46 Highly Rated Hair Salons in Singapore For Dyeing, Perming, Cuts, Treatments & Korean Styles
Cover image: Source