VeDO Adult Sex Toys in Watsons Singapore
One glance at the gaudy fronts of the sex shops at Orchard Road and most of us would never be compelled to step in. I mean, with town packed with your friends, your friend's friends, and even your mother's Zumba friends, it's understandable. You never know who's going to spot you discreetly slipping into that store with neon signs screaming "Sex Toys Sold Here".
We may have found a compromise—VeDO sex toys sold at Watsons.  Sexual pleasure is something everyone wants, but not everyone is brave enough to ask for. Some of us are #blessed to have a partner who can fulfill our carnal desires, but the rest of us have to (quite literally) take it into our own hands.
To test drive these VeDO sex toys, five ZULA tributes of both genders and sexual orientations volunteered to review them… and here's what you can ass-pect.
Girl #1 [23, Straight]—Tested Crazzy Bunny and Gee Mini Vibe
I never really understood why sex can be such a taboo topic when it's a natural thing in life. Fully embracing my sexuality and wanting to get the most out of every sexual experience, I bought my first sex toy when I was 20.
Boyfriend or not, I try to make it a point that I'm sexually satisfied at all times. With my love life currently lacking at the moment, I happily accepted the opportunity to test these new toys.
Crazzy Bunny *ZULA Recommends* [$53.45]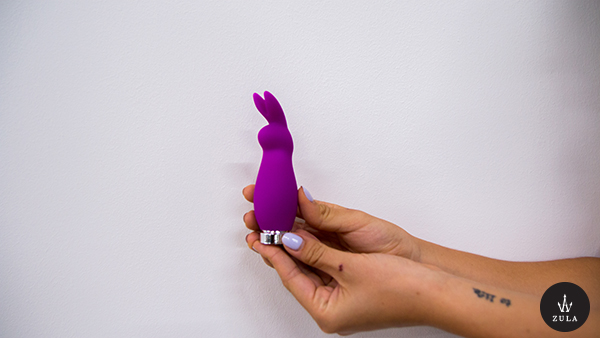 First Thoughts
When I pulled out the Crazzy Bunny from its packaging, my first thought was 'awww, it's so cute!'—pretty sure I said those words out loud. The bunny was silky smooth to the touch. The size and cuteness of the bunny may have undermined my opinion of the toy at first because I was not expecting how powerful and sneaky this bunny would be.
How It Felt
Boy, was I wrong. After thoroughly testing out this product (for reporting purposes, of course), I can conclude that this bunny will get you to the Big O. Every. Damn. Time.
Using the bunny is pretty straightforward—hit the power button, let the ears buzz, and go to work. While moving it in slow circular motions helped speed up the process, holding it still was just as effective.
The 10 different speeds suit any mood, from jack-rabbit to a slow pulse. The button to change speeds is also easily accessible.
Yay/Nay?
With flexible ears, cleaning the bunny was easy. The toy is submersible so you could even kill two birds with one stone if you're a 'bathtub' kinda girl.
This USB-rechargeable toy also comes with a carrying case and it's surprisingly quiet—perfect for holiday trips or your nightstand table. I was pleasantly surprised by the Crazzy Bunny, and highly recommend it whether you're new or experienced with adult toys.
Gee Mini Vibe [$32.05]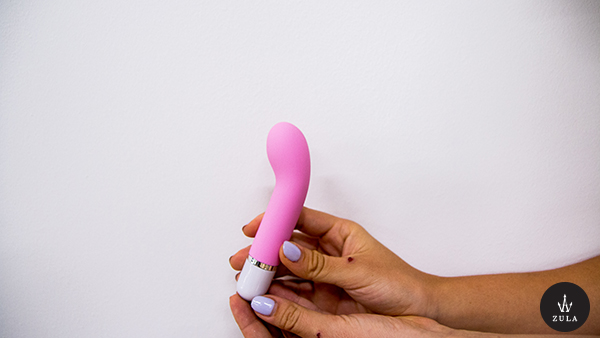 First Thoughts
I've owned a few toys in the past so maneuvering the Gee was easy. Even for first timers, it's pretty straightforward!
How It Felt
The toy was curved to target the G-Spot and soft to the touch, while boasting 10 different levels of speed and intensity. Small and velvety smooth, it made insertion easy. Once turned on, the vibrations were pretty powerful. I played around with it for a little and though it felt good, nothing phenomenal happened.
After a while, I began to think that my G-Spot may just be a myth, so I moved onto my clitoris and that's where the real magic happened. I played around with the different speeds and moved it around from side to side and in circles until I climaxed.
Yay/Nay?
Because I've never been one to get off by just stimulation alone, this one didn't do much for me. I'd probably try this again for foreplay with a partner, where I don't have to do as much work.
If you're a girl who's new and curious about vibrators or in touch with your G-Spot, this one's probably for you.
Girl #2 [21, Straight]—Tested Frisky Bunny
As someone who embraces sexual liberation with gusto, I've always wanted to try sex toys, but was a bit paiseh to buy one myself. Also, I'm rather frugal and I was always under the impression that sex toys were pricey! So when I was offered the opportunity to try these, I pounced on it.
Frisky Bunny [$40.60]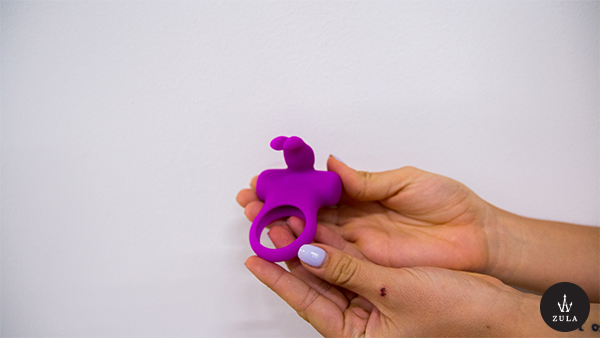 First Thoughts
To try out the Frisky Bunny, I enlisted the help of my not-too-willing boyfriend. We've thought about incorporating toys before, but never really got around to it.
The Frisky Bunny's somewhat of a hybrid between a clitoral stimulator and a cock ring. The silicone ring is meant to be put on while the penis is flaccid, so it kind of ruined the mood as we had to pre-empt sex instead of going at it in the heat of the moment.
The ring claims to "fit any girth", but since my boyfriend's rather girthy, it pinched him uncomfortably. Nevertheless, he was a good sport and we soldiered on.
How It Felt
To be frank, we were slightly puzzled as to how to use the toy at first. He's easily tickled, so instead of keeping him hard, it sent him into a laughing fit. We first attempted to use it in the cowgirl position but realised the bunny ears made it rather uncomfortable for my clit every time he tried to thrust.
We did manage to find a position that did work for us—doggy style. This position worked the best as it massaged my clit nicely when he wasn't moving. It also didn't feel too obstructive, as the bunny ears stimulated from the back, making it more of an add-on than an obstruction.
Yay/Nay?
The Frisky Bunny's a toy we might whip out when drunk or if it piques our curiosity again, but it's not something for our usual routine. It would work best for guys who need a little help staying hard, as well as for couples that don't move too much while having sex.
Guy #1 [28, Gay]— Tested Cowboy Vibe
My first foray into the world of sex toys came a few years ago when a friend jokingly bought me a sizeable dildo for a Christmas present.
While I enjoyed discovering the pleasures of "playing" with it, the thought of buying another never crossed my mind. But when someone offers you a chance to review a sex toy, it's hard to say no. Fast forward a couple of days and BAM! I'm the proud owner of a new sex toy!
Cowboy Vibe [$85.60]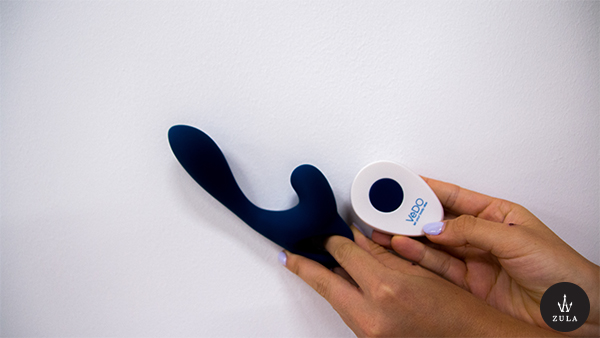 First Thoughts
The Cowboy Vibe is unlike any sex toy I've ever owned. First of all, it looks like a lopsided 'U' rather than a penis. Second of all, it's not as big as what I'm used to.
How It Felt
It's easy to use: turn it on (heh!), assume your favourite position, slip it in with the help of some lube and use the remote control to change the vibration modes. I didn't have anyone to try it with but I imagine it would be fun to let your partner take control and surprise you with the changing vibrations.
While it looks small, don't let its size fool you—the 10 different vibration modes and dual motors mean you have a variety of options to play around with. Whether you want a gentle pulsating beat or a constant buzzing in your ass and on your perineum, you're covered. My personal favourite is the latter because when I orgasmed, the buzz just kept going.
Yay/Nay?
As a bit of a size queen, I'd have liked if it were a little longer as I didn't feel like it stimulated my G-Spot that much. Overall, I enjoyed my experience with the Cowboy because it did more than I expected it to do. Not only is it rechargeable via USB but also waterproof; hence, travelling and showering never has to be lonely.
Guy #2 [26, Straight]—Tested Quaker Anal Vibe
Although I knew of the existence of male sex toys, I never felt the need for it as Pamela Handerson had me covered.
Anal is a whole other ball game and from my preconception of straight males, few dare to explore that 'other' region. However, I've read how men can get orgasms from anal stimulation. Perhaps that's why I found myself alone in a room with a vibrating elder wand and a bottle of lube purchased from a judgey middle-aged cashier assistant at the convenience store.
Quaker Anal Vibe [$35.30]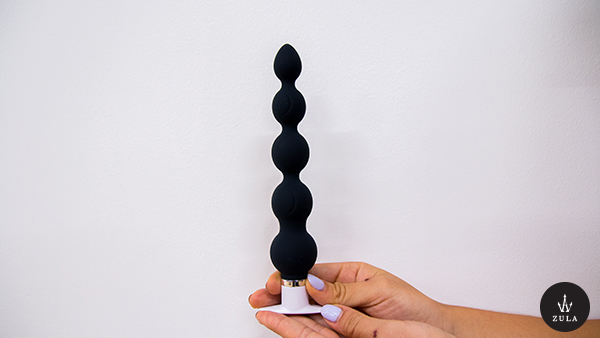 First Thoughts
As it was my first time putting something up my ass, I took quite a while (about 20 minutes) just to get the first bead in.
There are about 12 different vibration settings, which was pretty cool. The tool is separated into 5 bumps; starting from the smallest at the tip (about the size of a cherry tomato) to the largest at the end. The material is velvety, so just slather on some lube and shove it right in.
How It Felt
There was very little pain, and like in all the tutorials I read, you do feel like shitting when it goes in. The subsequent bumps were surprisingly easy to push in—I managed to squeeze in 3, far exceeding my ass-pectations.
The variety of vibration settings were quite fun to play with and were strong enough. However, the position of the object can be kinda awkward. The grip at the end where the button is located is also a little hard to use, especially when lube makes everything extra slippery.
Yay/Nay?
It was my virgin butt experience, so it was definitely eye-opening and unlike anything I've experienced. I would definitely recommend it to others, as I believe you should try everything at least once!
Guy #3 [21, Gay]—Tested Rio Anal Vibe and Drive Ring
What's more elusive—the Snow Leopard in the alpines of South Asia, or the Male G-Spot? For most males, the Female G Spot is already hard to find, but I'm not One Of The Boys ™.
With stellar reviews of the stimulation treasures that you can find deep within, I set out to find the elusive anal orgasm armed with only a silicone dagger and the one ring to rule them all(gasms).
Rio Anal Vibe [$29.95]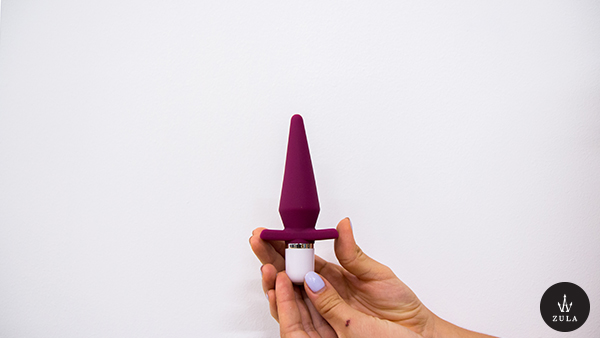 First Thoughts
I've never been much of an anal pleasure kind of guy, so I was hoping this toy would change that fact. It's always fun to find a new way to get off! The toy has a smooth silicone skin, so you don't have to worry about allergic reactions.
I began by slathering the rounded tip with lube before inserting it with ease, thanks to the gradual increase in size. Once it was fully in, I gripped it slightly to keep it in. It has two flaps on the sides so you don't have to worry about swallowing the entire toy up your ass crack. Imagine explaining that to your family doctor!
How It Felt
The pleasure of jerking off with the toy inside was slightly more intense than normal but otherwise not remarkable. It felt like a lazy Sunday in bed—losing your phone in the sheets, and drop-dialling it, only to find that you've been sitting on your vibrating phone all this time.
It has 10 different vibration modes that pulse at different rates; I presume in order to give you time to breathe. However, the various modes didn't make much of a difference to me. Some modes were so similar to each other that I couldn't tell them apart.
In addition, changing modes while the toy was in you was a little tough as the button at the top of the toy was firm and hard to press when slathered with lube.
There's no need to remove its battery while washing, and drying it is easy. Towel-drying works perfectly so you don't have to worry about leaving it out in the open to dry. Tip: remember to remove the battery before keeping lest the battery leaks into your toy.
Yay/Nay?
To me, it was a lot of effort for minimal returns, as I don't get off from ass stimulation. However, if you're looking to spice things up a little, it's worth a shot!
Drive Ring [$19.20]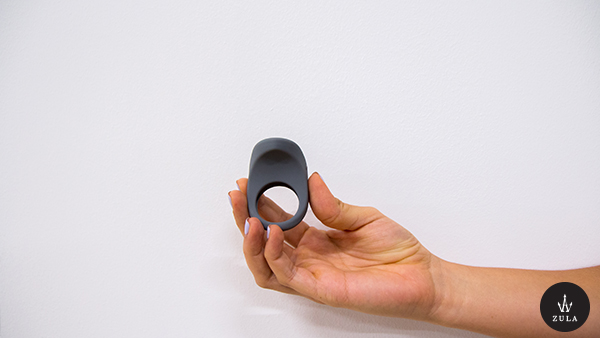 First Thoughts
I tried the Drive Ring next, which is essentially a vibrating cock ring meant to be used with your partner.
You're supposed to wear it while you're still soft so it'll be easier to wear but I had no trouble getting it on with a hard on since the silicone was pretty stretchy. However, the inside of the ring wasn't flat—it was arched, so the pressure on my shaft was a little uncomfortable.
Some recommend pushing it further and putting the ring around your shaft and your balls, but I'll leave that for another day when I'm feeling more frisky and adventurous.
How It Felt
The vibration helped pleasure me while jerking off, but it got in the way during foreplay—it was a bit too "in your face" for my partner. However, while thrusting, the ring was negligible for my partner and I. It would be better best used with a girl, as the head of the toy is meant to stimulate the clitoris.
Yay/Nay
The two button batteries included will last you for 40 minutes of fun!
About VeDO Toys
VeDO Toys designs and manufactures intimate lifestyle products for your ultimate sexual experience. They offer quality products at affordable prices, with every toy being environmentally friendly and safe for use.
You can purchase VeDO Toys on Watson's e-store, which has over 30 toys to choose from!
The Gee / Drive Ring / Frisky Bunny / Crazzy Bunny and others can also be purchased in selected Watsons stores at Ngee Ann City, Holland Village & Far East Plaza.
This post was kindly sponsored by VeDO Toys.