Titus Low Sex Toys
Since last year, ex-OnlyFans creator Titus Low has been making headlines in our Little Red Dot, with his most recent being getting engaged with Malaysian influencer Cheryl Chin, after dating for 2 weeks. Now, he has launched his own brand of sex toys Marra, which are modelled after his actual…. parts. 
Read on to find out more about these sex toys, which will let you feel closer to him, in more ways than one. 
The sex toys
For many of us, dildos or vibrators are some of the typical sex toys we know about. And with that in mind, Titus Low came up with his very own dildo, which is a replica of his junk with life-like details.
With this, he aims to satisfy the fantasy of his fans from his now-closed OnlyFans account, by letting them have an "IRL experience".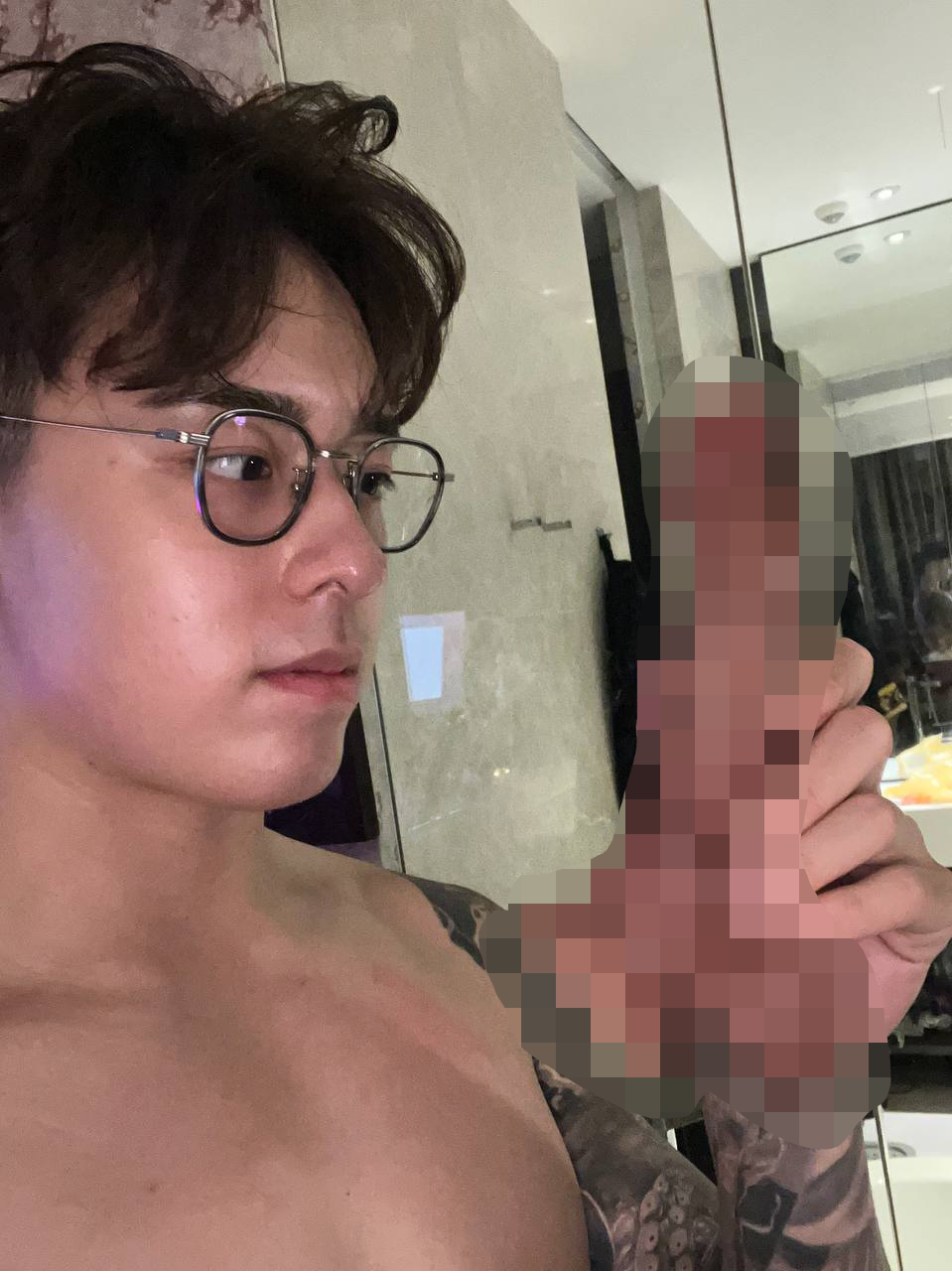 Source
Similar to standard dildos, his product is waterproof and made from body-safe material and medical-grade silicone ‒ this provides the user with pleasure in the safest way possible. Rest assured the toy also doesn't come bare like in the picture, coming in a packaging box instead.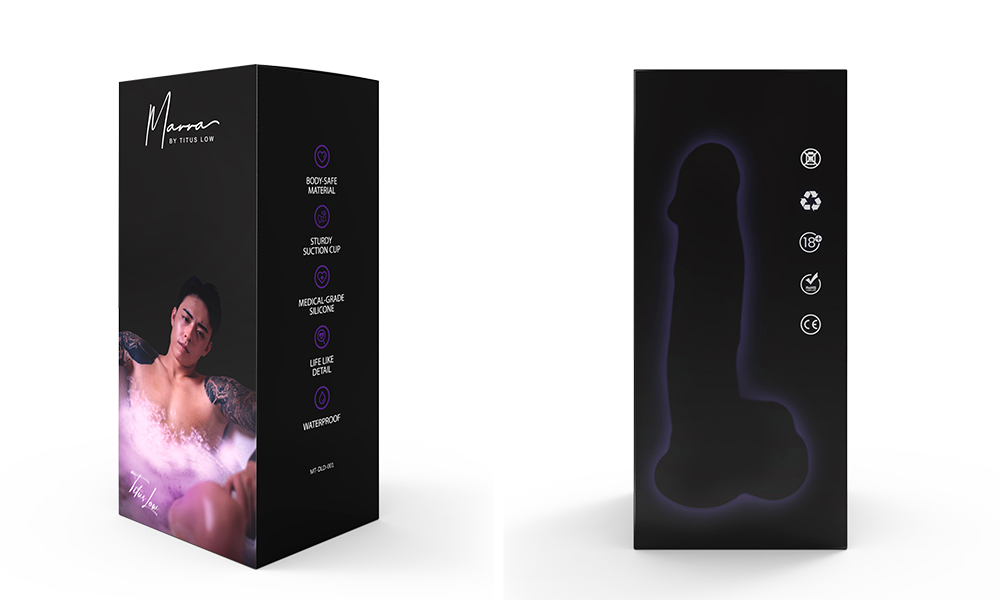 Source
The exterior of the box features a photo of Titus Low and on the side, subtly hints that it contains something NSFW by featuring a "glowing" outline of the dildo. 
The dildo retails at $128. 
For something a lil' more adventurous, Titus Low also designed a stroker named the Anal Fleshlight.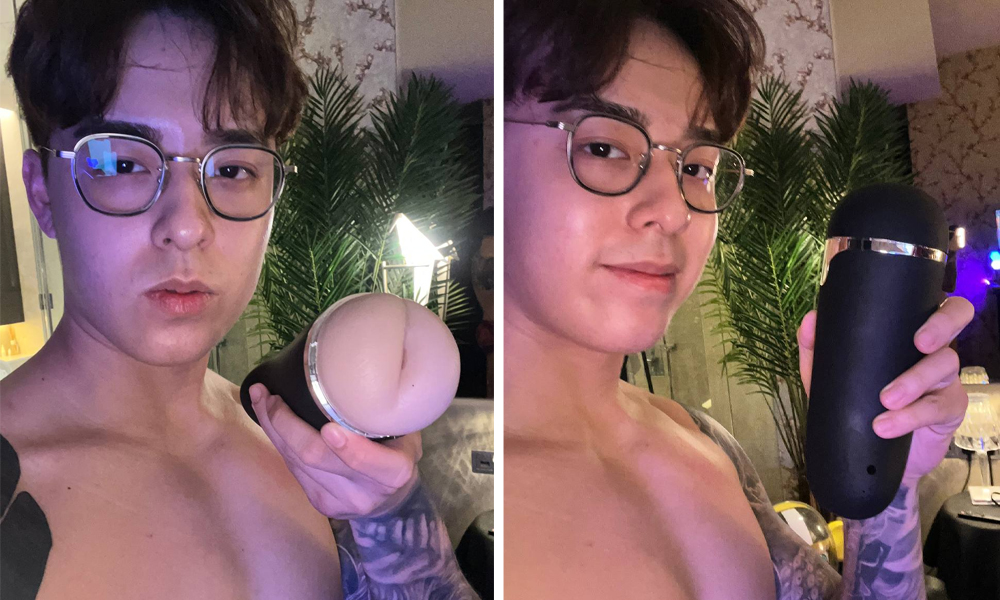 Source
Replicated after his actual "back door", the stroker has 10 vibrating functions so you get to decide on the pleasure level. Its sleek appearance also makes it easy for others to mistake it as a decorative item, so you can steer clear of awkward questions.  
If tedious cleanups are dealbreakers when choosing a sex toy, you won't need to worry about messy finishes as the inner silicone stroker is waterproof and can be washed easily. To add, the stroker comes with a protective cap to keep it dust-free and clean.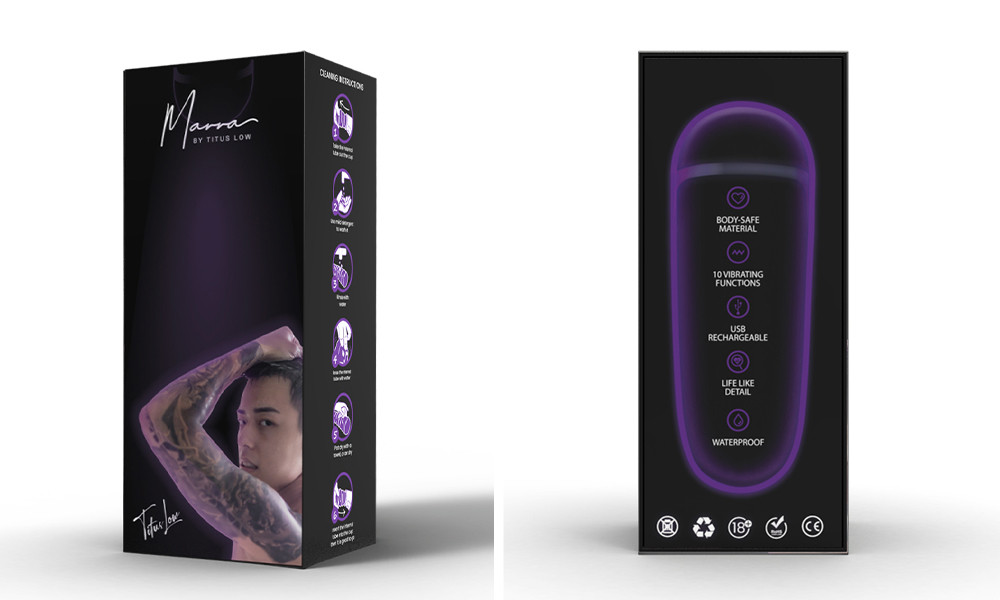 Source
Similar to the dildo, the Anal Fleshlight comes packed in a box with a photo of Titus Low and the outline of the product on the side. You'll also find instructions on another side of the packaging, specially for those who are still new and experimenting with sex toys.  
The Anal Fleshligh retails at $138. 
Titus Low's Line Of Sex Toys Is Currently Available For Pre-Order
There's no shame when it comes to using sex toys to reach another level of pleasure. After all, you're only giving yourself that well-deserved TLC. 
Whether you're looking for new sex toys to spice things up in the bedroom or showing support for Titus Low, the sex toys are currently available for pre-order on the official Marra website. For more information, you can also visit Marra's Instagram. 
Also read: 
Arcwave VOY Is The World's First CleanTech Silicone Stroker, Suitable For Those New To Sex Toys