Want Want Bean Bag
Most Singaporeans would recall the tradition of receiving goodie bags from classmates during their birthdays, with it usually including snacks like rice crackers or mini milk buns from Want Want. If you're a fan of those goodies, there is now a Want Want bean bag filled with "milk buns". 
The bean bag
Want Want's mini milk buns are famous for many reasons, and there's no denying that even adults are suckers for their sweet appeal. Fans of the snack would be pleased to know that Want Want now has a see-through bean bag for anyone to nua on it.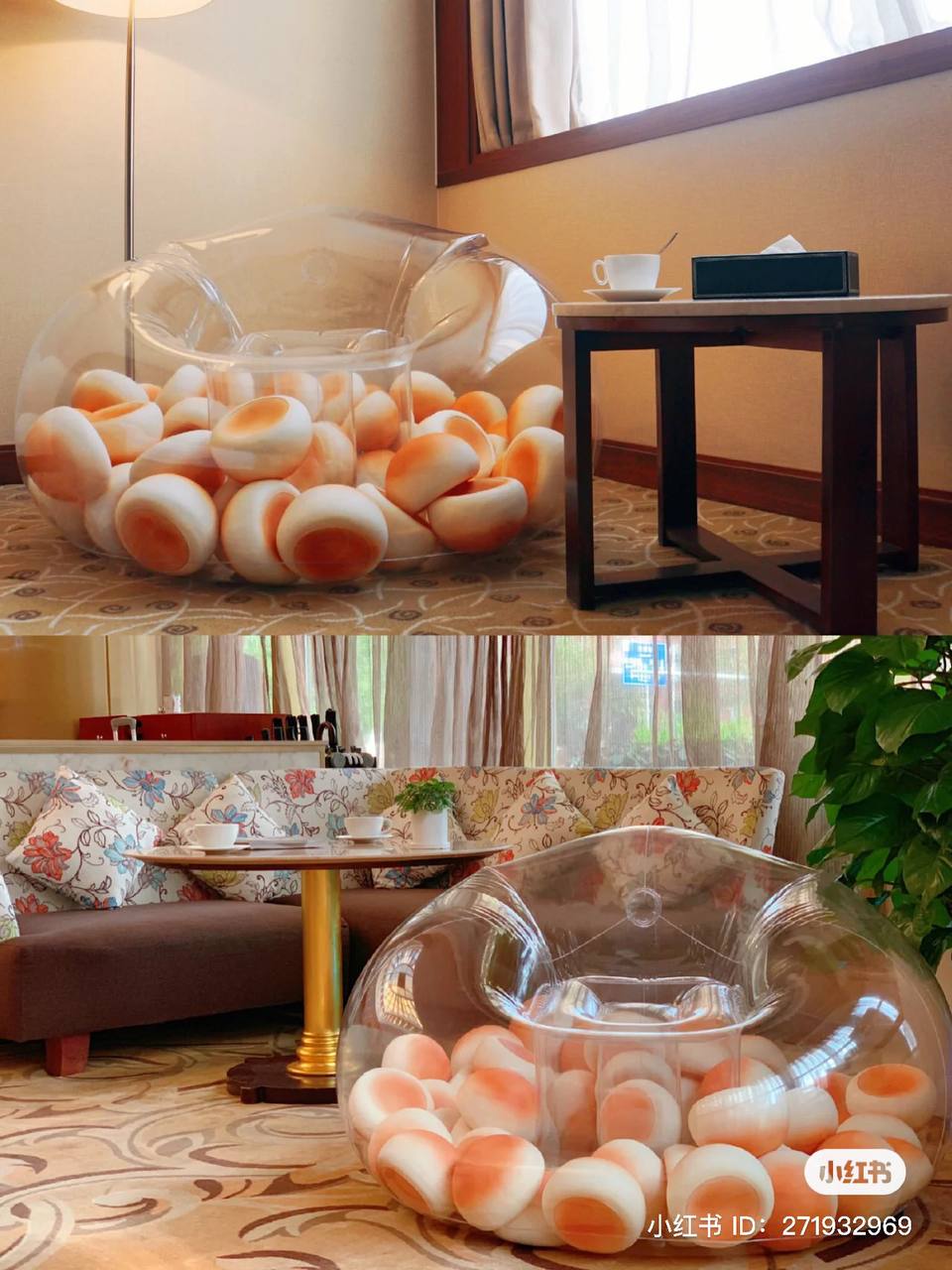 Source
Instead of polystyrene beads, the bean bag contains large replicas of the mini milk buns. The creative design definitely sets it apart from standard bean bags, and it also adds a touch of whimsicality to any living space.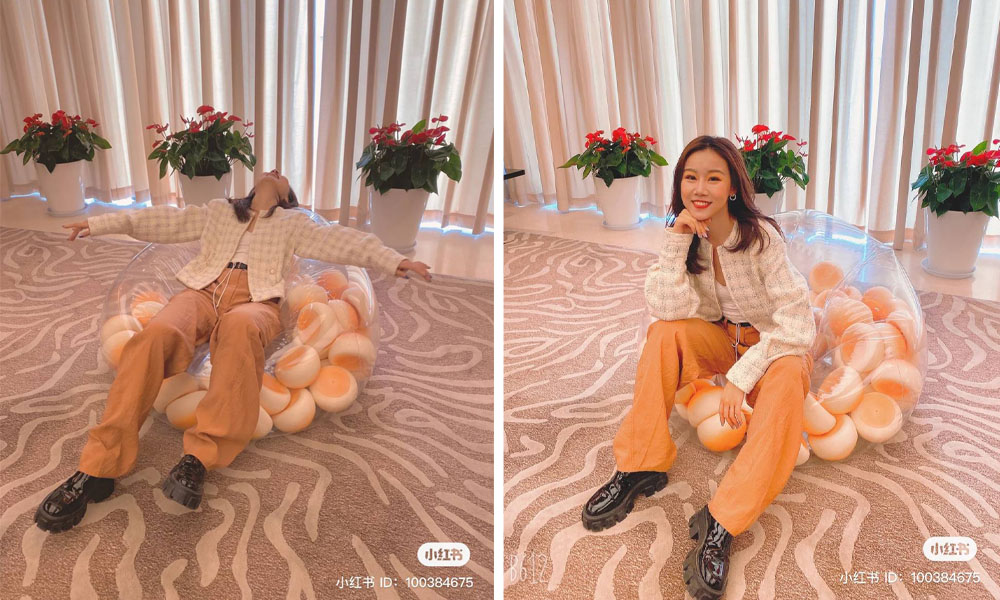 Source
Rest assured the bean bag doesn't take up too much space as it has dimensions of 110cm x 110cm x 70cm. That's not all ‒ the bean bag has a seating so you can rest your badonkadonk comfortably when you take a break. 
The mini milk buns bean bag retails at RMB1,479 (~S$311.30) on Taobao. 
Other prototype Want Want designs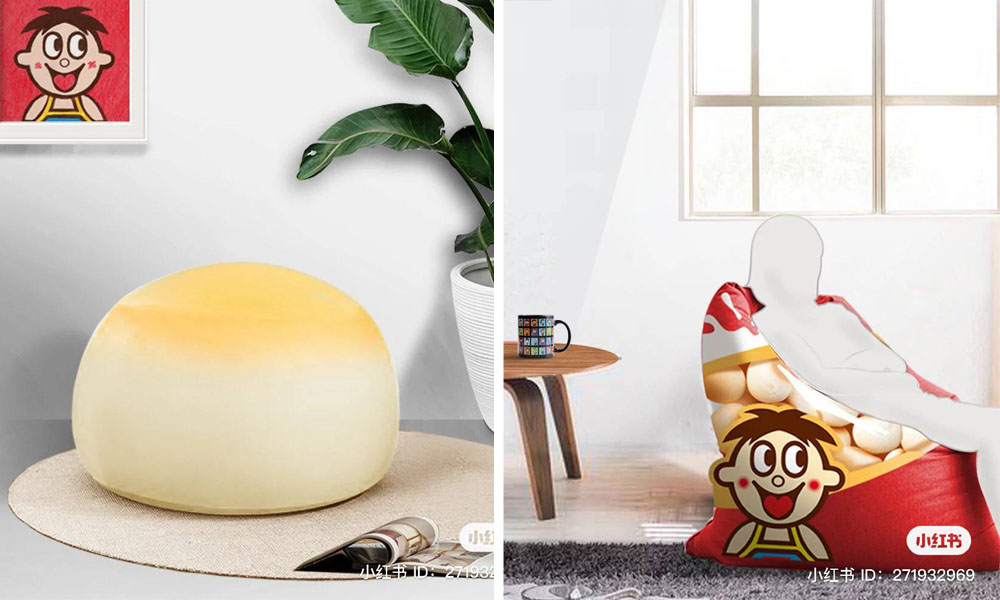 Source
Apart from the above design, Want Want is also coming up with various prototypes like a milk bun chair and another Want Want-themed bean bag. The former takes after the silhouette of a mini milk bun, and the latter features Want Want's mascot and actual mini milk bun graphics on the exterior.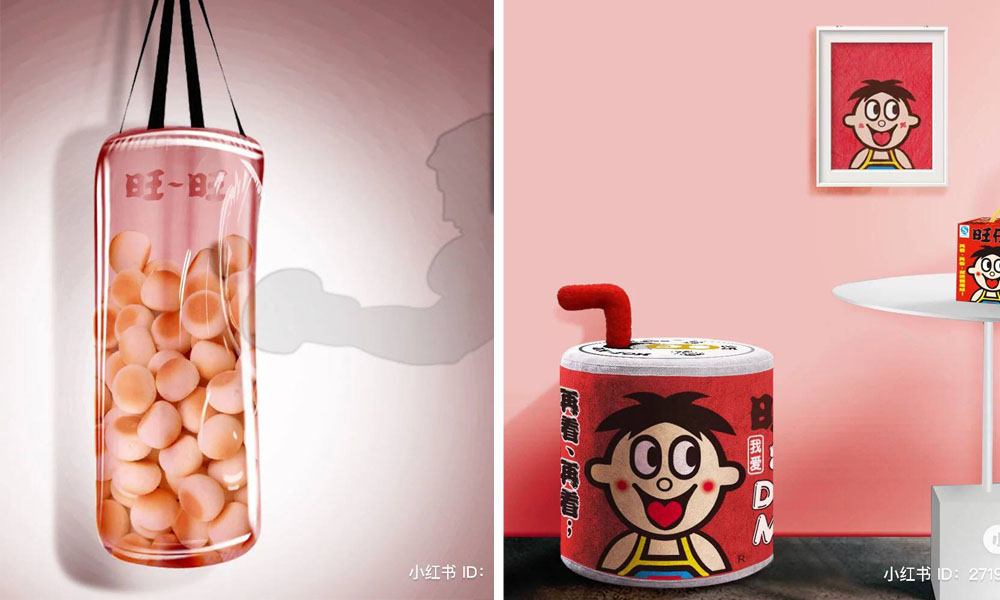 Source
Channel your inner fitspo with the Want Want mini milk buns punching bag. Instead of grains or sand, the punching bag is filled with fake mini milk buns which might "tempt" you to exercise harder. 
Express your love for Want Want's iconic milk beverage when you have the milk can chair in your living space. The chair features the exact design of the actual milk can, and it even has a cushy red straw on top.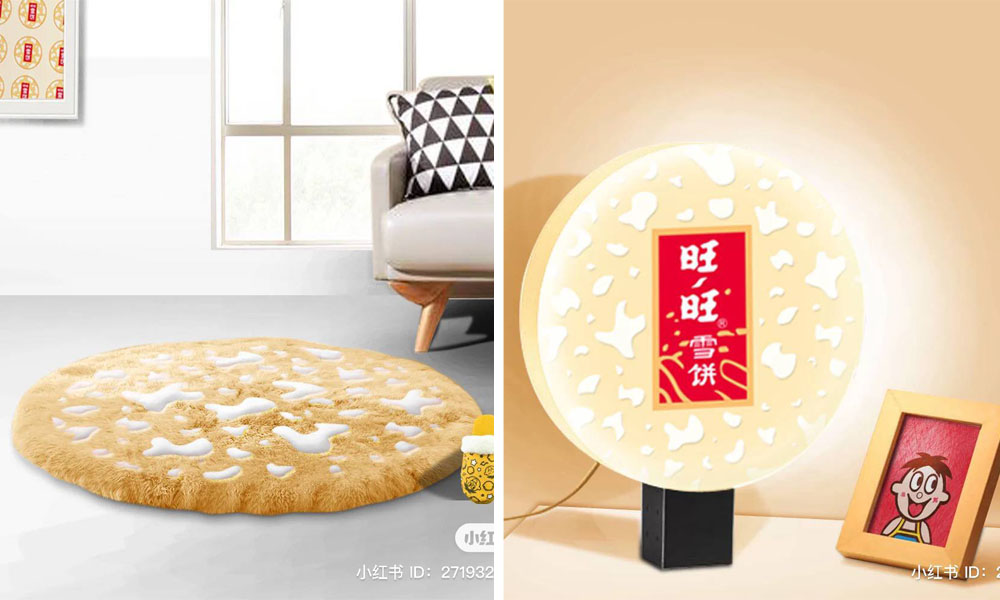 Source
Snowy rice crackers are another popular product from Want Want, and the brand is also planning for a carpet and night light inspired by the snack. 
Instead of plain, boring carpets, you can jazz up your room with this circular snowy rice cracker-themed one. Alternatively, the night light is an excellent item for those who prefer to sleep with a little glow. 
These Want Want Home Decor Are Excellent For Fans Of The Snack Brand
These innovative creations and designs by Want Want have definitely raised the bar, and homeowners can also use them as references for future home decor. As of now, only the see-through mini milk buns bean bag is purchasable, but fingers crossed that the rest of the home decor items will become reality soon.
Also read: 
These Miniature Want Want Snack Vending Machine Toys Will Hit You With Childhood Nostalgia