Work From Home Tips
COVID-19 has transformed the traditional work landscape. At first, it seemed like everyone was really excited at the thought of avoiding long commutes. But after a week or so, I noticed a genuine issue many people are facing: A sense of deep isolation and a lack of motivation to work. As someone who has been working remotely for the past 3 years, I know I'd have appreciated some work from home tips when I first started.
Once I got over the sheer excitement of being able to work in my pyjamas, I found myself feeling demotivated and, dare I say it, quite lonely. When there are no colleagues around and no regular water-cooler chats, it's easy to start getting distracted and wonder if the voice in your head is the only friend you have. Here are some tips on how I overcame these issues to help you cope with isolation and stay motivated as you work from home.
1. Watch motivational videos in the morning
This is going to sound really cheesy but it works! Every morning, I listen to motivational videos on YouTube for 15 minutes. It gets me pumped every time. The videos help me realise that the mind is a powerful tool that needs to be harnessed and pushed.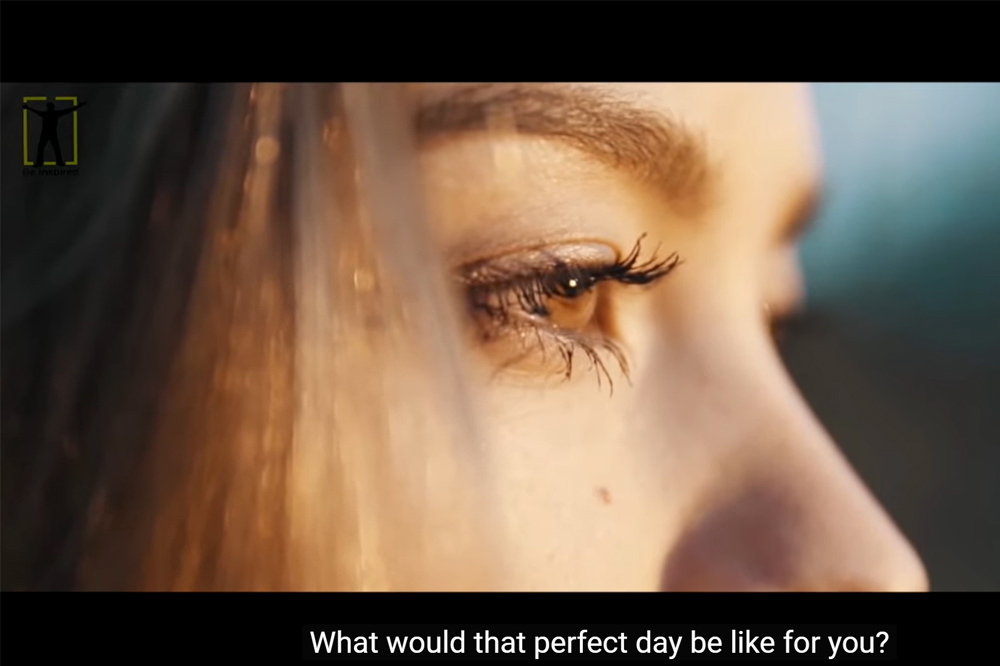 Source
I simply input "morning motivational videos" in the search bar and click on any videos that come up. Trust me, they are all good.
2. Think of 2 main goals for the day 
I used to write long to-do lists in the hope that they would motivate me to get more done.
It had the opposite effect. I felt demotivated that I never managed to cross everything off my list.
Now, when I wake up before I check my phone or speak to anyone, I think of 2 main goals I want to achieve for the day. Not 5 or 8, but 2.
Then, I make sure I get them done as soon as possible. Getting them done makes me feel motivated and I tackle more things if I have time.
By choosing 2 main goals, you prioritise the most important tasks and it helps you focus. All successful athletes and entrepreneurs set main goals and you should too.
3. Find a virtual work buddy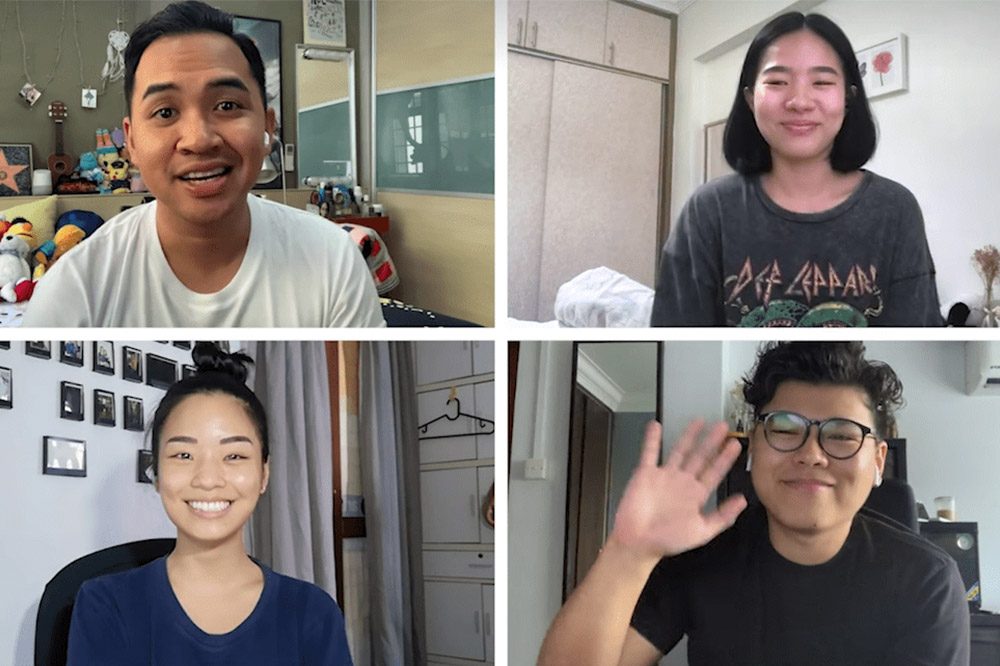 Turn your colleagues into your virtual work buddies
Source
The right group of people can help you to stay motivated. Find a couple of people to help you keep on track with work goals and share ideas with them. It helps if you work in the same industry but it's not a prerequisite.
You could both agree to achieve 3 tasks for the morning and keep each other accountable. For example, I made a friend in Australia while I was living in Spain (we connected in a Facebook group over our love of hiking).
We both wanted to grow our blog income, so every few days, we would touch base. We would share the goals and tasks we'd achieved, and set new tasks for the next week. Sometimes, even if I was tired, I would make sure to complete a goal because I knew my friend would hold me accountable if I didn't. 
Also read:
12 Virtual Dating Ideas For Lovesick Couples In The Time Of COVID-19
4. Try brain brushing
After working on my laptop all morning, I noticed I would spend my breaks looking at my phone. As a result, I wasn't giving my eyes and brain the rest they deserved. I tried "brain brushing" and felt rejuvenated.

"Brain brushing" is an ancient concept I read about in The Key To Happiness by Meik Wiking. It involves you stopping for a second and paying attention to all the little details around you—the delicate sounds and smells and intricate little pleasures intertwined in our daily lives.
I tried it once on a walk and noticed a tree had leaves of 2 completely different colours. I also realised there was a slight hum and buzz from dragonflies flying frenziedly around me. 
So, put your phone down for 5 minutes and try paying close attention to all the little details around you. Focus on them, and observe the world around you for a bit. Let your mind rest and get a good old vigorous brain brush. 
5. Connect with the world without fully connecting 
After a long day at work, sometimes I don't feel like speaking on the phone. I feel tired. Nevertheless, it's important to connect with the world to avoid slipping into the hermit trap. 
The human brain needs to be stimulated and engaged by interactions with others. If we are left to own devices for too long, sometimes we can work ourselves into a downward negative spiral, as I have learnt from my own personal experience.
A compromise I use is pictures and voice notes. Sometimes I don't want to have a full-blown conversation with my sister or best friend, so I send them pictures or voice notes and they return the favour. It's a great way of connecting with the world, without exhausting yourself too much.
If this is done right, you will catch yourself sniggering at the ridiculous voice notes of your brother imitating the cat howling, while you relax on your couch and munch on a Mars Bar.
6. Create a rewards system
Deep down, we are all secretly children. A really great way of motivating yourself is to reward yourself with fun activities to keep you motivated and productive.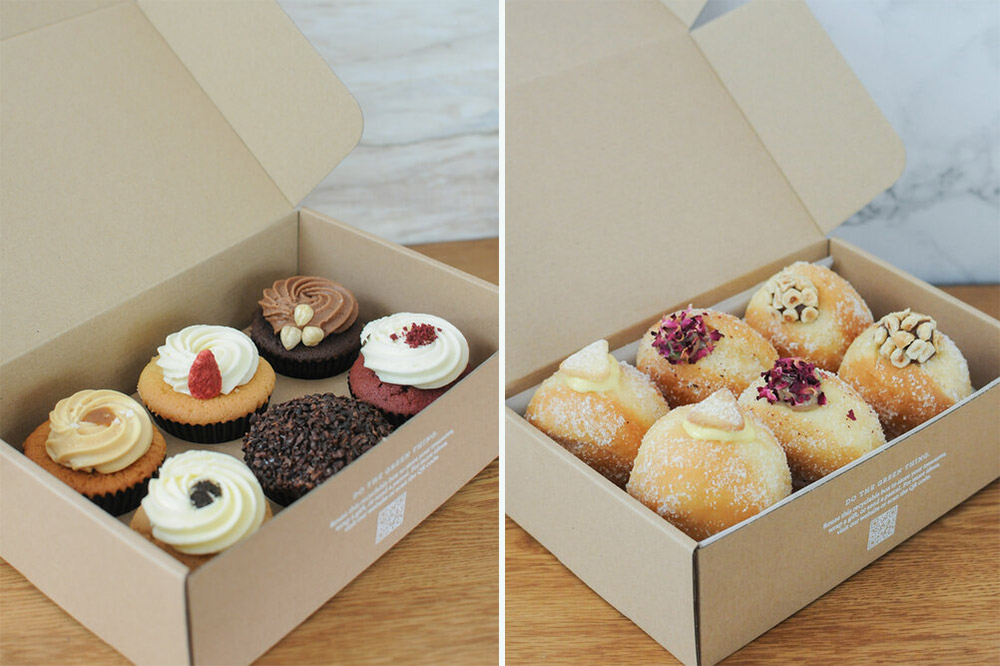 Reward yourself with some cupcakes
Source
So, you reason with yourself and if you complete 2 main tasks, you can reward yourself with your favourite lunch. If you stretch yourself and exceed your targets, go wild and order some cupcakes online! Or you could just reward yourself with a 15-minute nap, I do this all the time.
Be kind to yourself and treat your mind and body with respect and love. They are your most valuable assets in life. 
A Freelancer Who Has Been Working Remotely For 3 Years Shares Her Work From Home Tips
Remember, if you can be super productive and efficient during this period… you may be able to convince your boss to let you work from home (or any other country you choose to travel to) when the Circuit Breaker period is over!
Also read:
16 Same-Day Gift Delivery Services In Singapore For Last-Minute Gifts Even During COVID-19 Season