Activewear Brands in Singapore
Gone are the days we'd show up to the gym in our old P.E t-shirts and FBT shorts. Now, it seems designer leggings and sleek sports bras are the only acceptable gym garb. But for those of us who don't want to fork out hundreds on Lululemon, fret not. Here are 11 affordable and stylish activewear brands in Singapore so you can look bougie on a budget.
If your gym aesthetic is clean-cut and sophisticated, Theia Active is your girl. Don't be fooled by the pocket-friendly price tags—the quality of the leggings and sports bras from this homegrown label doesn't lose out to international brands.
Price: $37.90-$49.90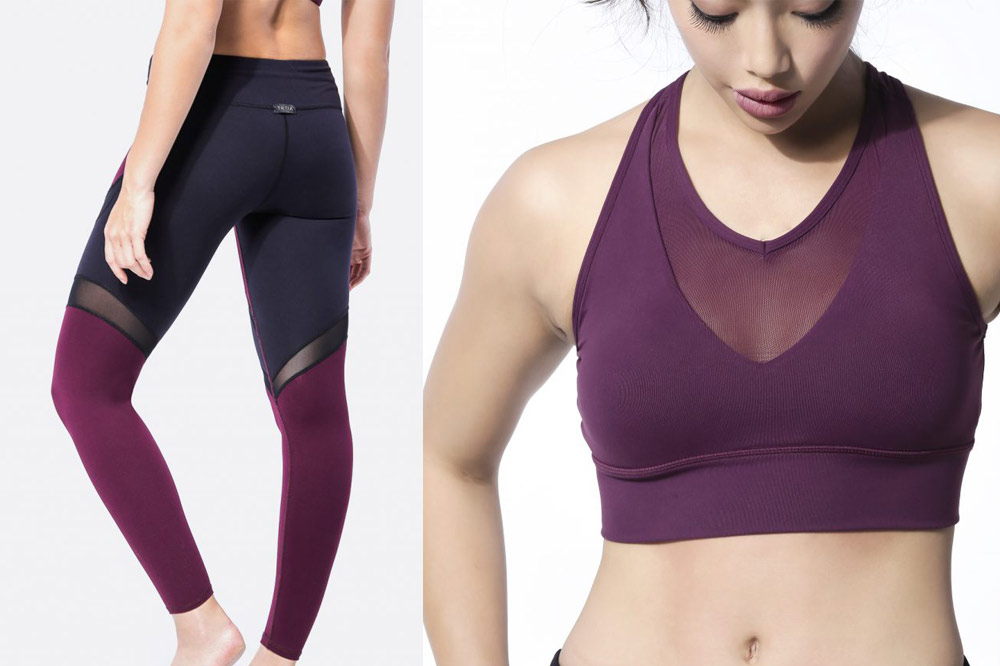 Nobody said activewear can't be pretty. Live out your princess dreams even while you're doing dead lifts, thanks to Rangoon's selection of sports bras and leggings in hues like rose and mint.
Price: $29.90-$78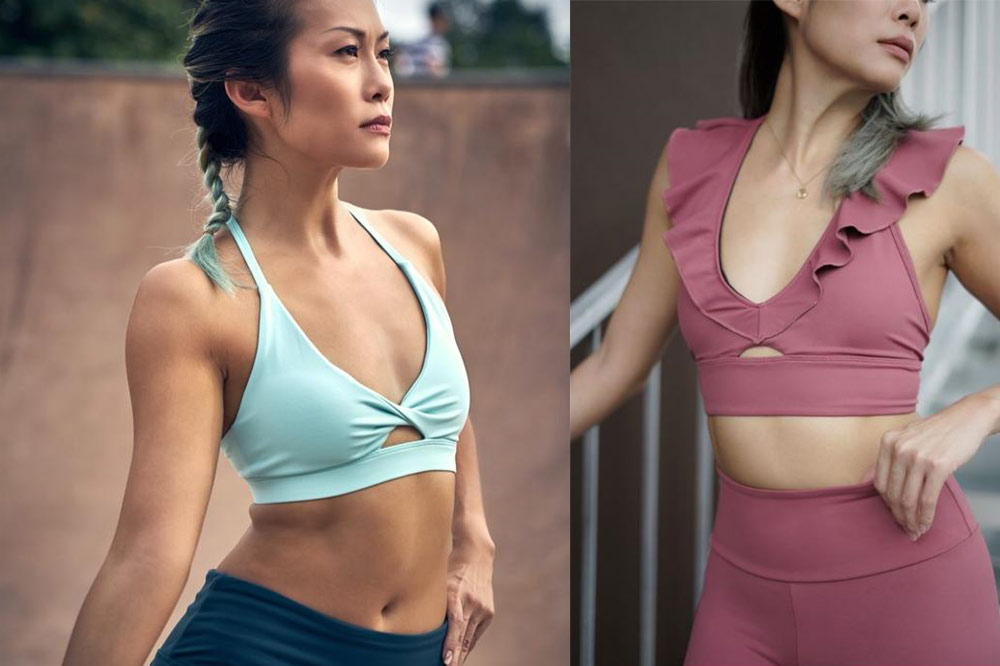 The founders of Project Sora wanted to create an alternative to drab sports bras that flatten the chest. Their solution—an innovative sports crop top with interchangeable straps and inbuilt cups! With more than 10 strap colours available, the permutations are endless when customising your own crop top.
Price: Straps at $9; crop top at $45; $65 for 1 Project Sora crop top, 2 straps of your choice and 1 tote bag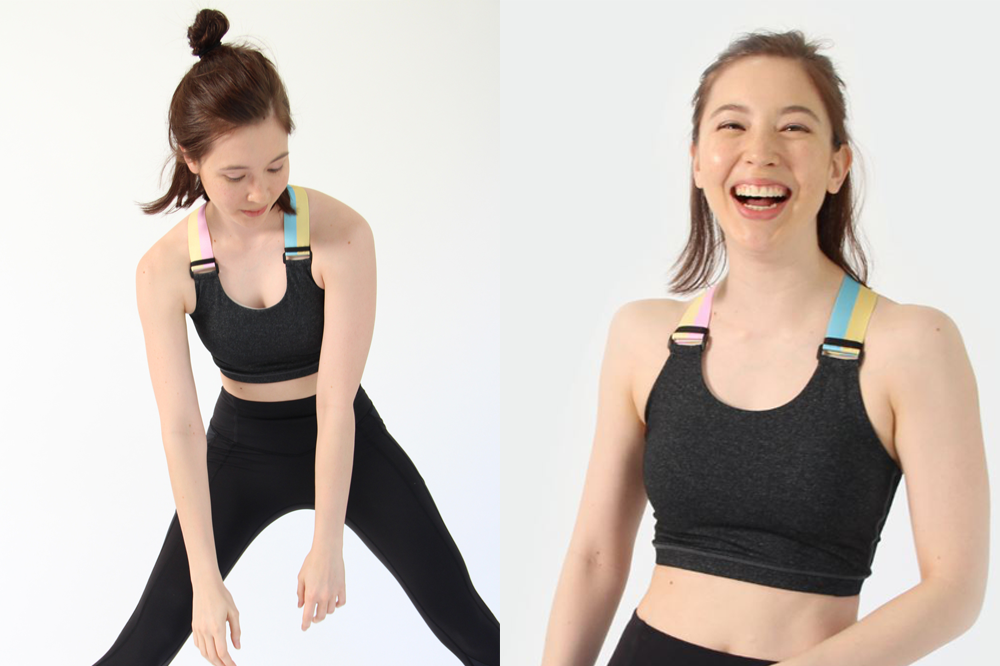 One of the newer kids on the block, Outfyt prides itself on activewear that's functional and fashionable all at once. Sexy, edgy and fun, the label's designs are for the girl who wants to stand out at the gym for all the right reasons.
Price: $38-$65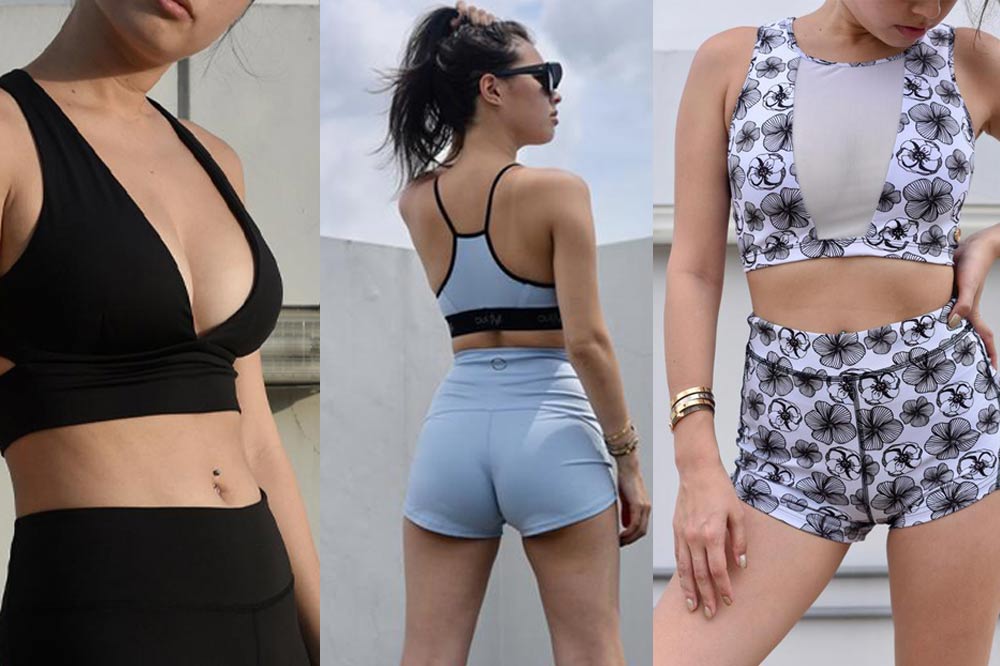 This newly launched brand is giving out its Supreme Bra and Racy Pants set absolutely free for a limited time only, as long as you pay for shipping. It hasn't launched a full collection yet, but we're interested in seeing what else Gym Wear Movement has up its sleeves.
Price: $0 for a limited time only
Don't be fooled by its name —My Whey Stop does a lot more than just protein shakes. Possibly the most affordable activewear retailer in Singapore, it's hard not to love this store when their sports bras go for as low as $14 when they're on sale. Perfect for students and thrifty adults alike!
Price: $17-$30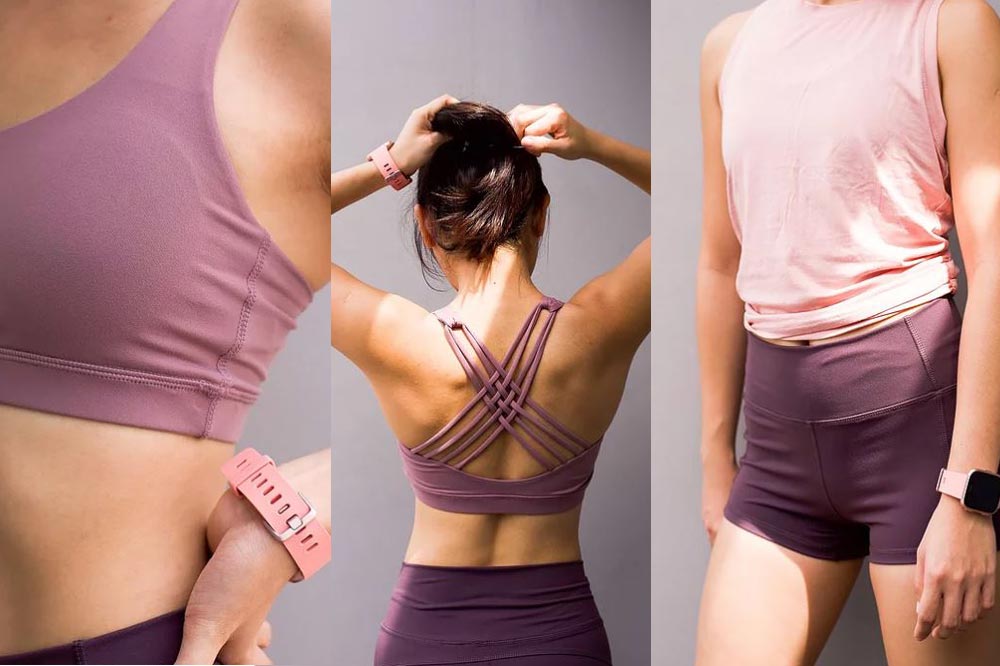 Also read:
12 Gym Workout Outfits From S$7.89 That'll Make You Donate All Your FBTs
Made by athletes for athletes, Kydra's no-frills apparel have made them a hit with discerning gym nuts in Singapore. Its ever-expanding repertoire includes workout gear for both men and women, so you and your partner can be #couplegoals even at the gym.
Price: $32-$72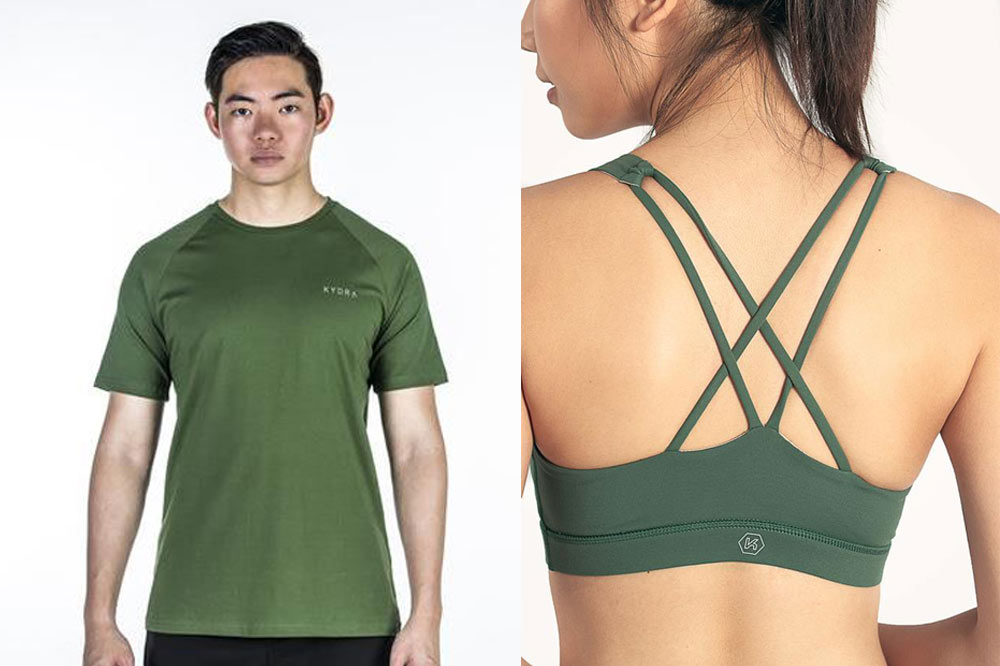 Since its launch in 2014, Vivre Activewear has become a mainstay in the hearts and wardrobes of fitness enthusiasts here. Its creative designs and vivid prints set them apart from other sports brands, so if you like your activewear bright and cheery, look no further.
Price: $36-$82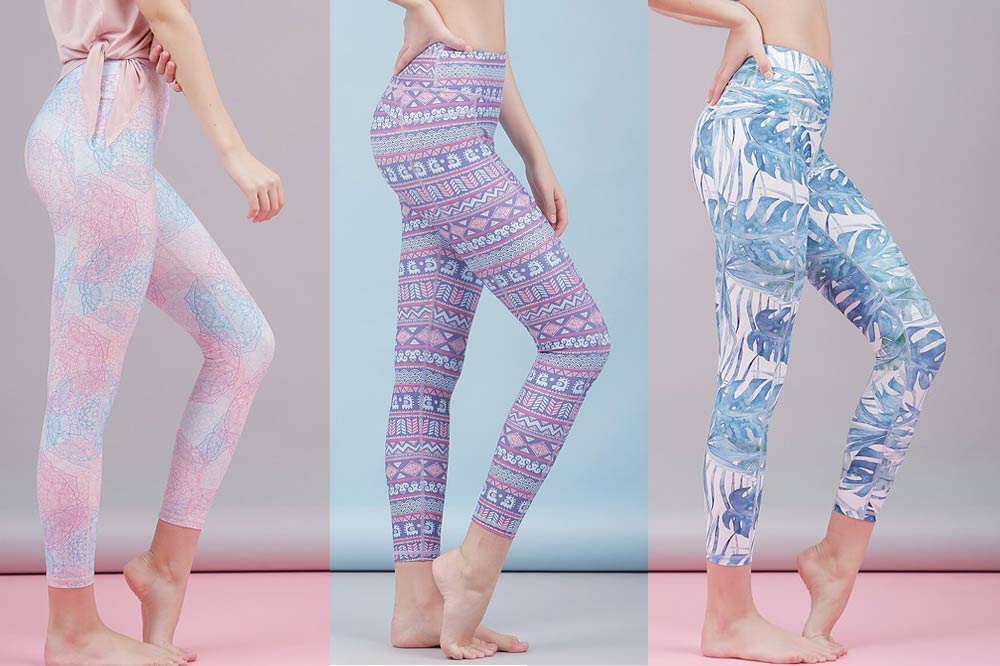 Savasana in style with FITTA Active, another local label focused on yoga wear. With the brand's range of crop tops and tights, you can sashay to the studio every day of the week in a different outfit.
Price: $24-$59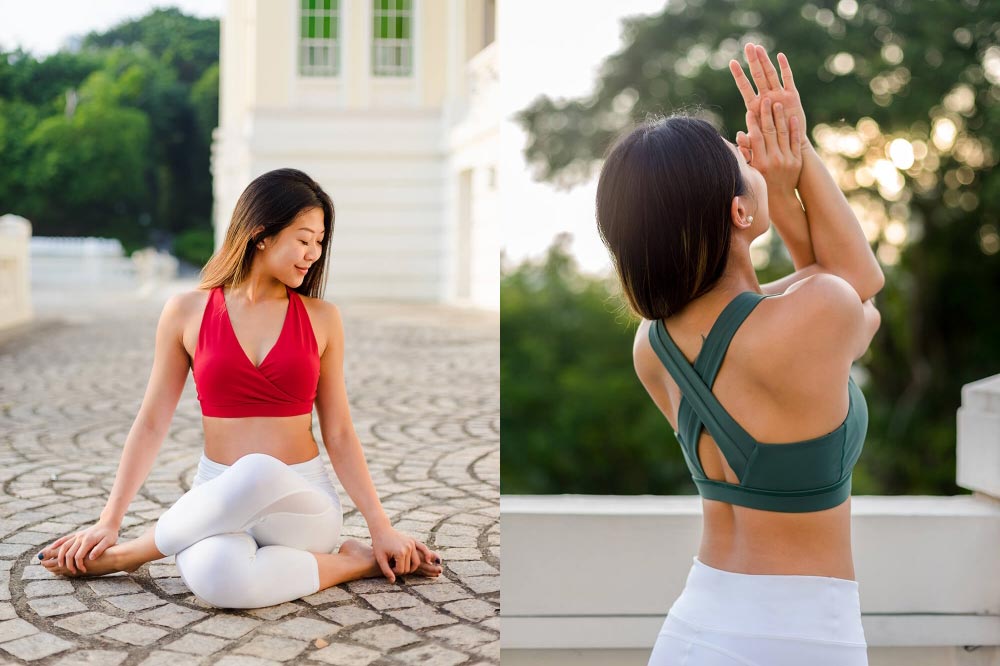 From antimicrobial sports bras to squat-proof tights, Yumi Active's got you covered. Although it's one of the pricier labels on this list, this brand's custom-made, multitasking materials set it apart from its competitors.
Price: $52-$98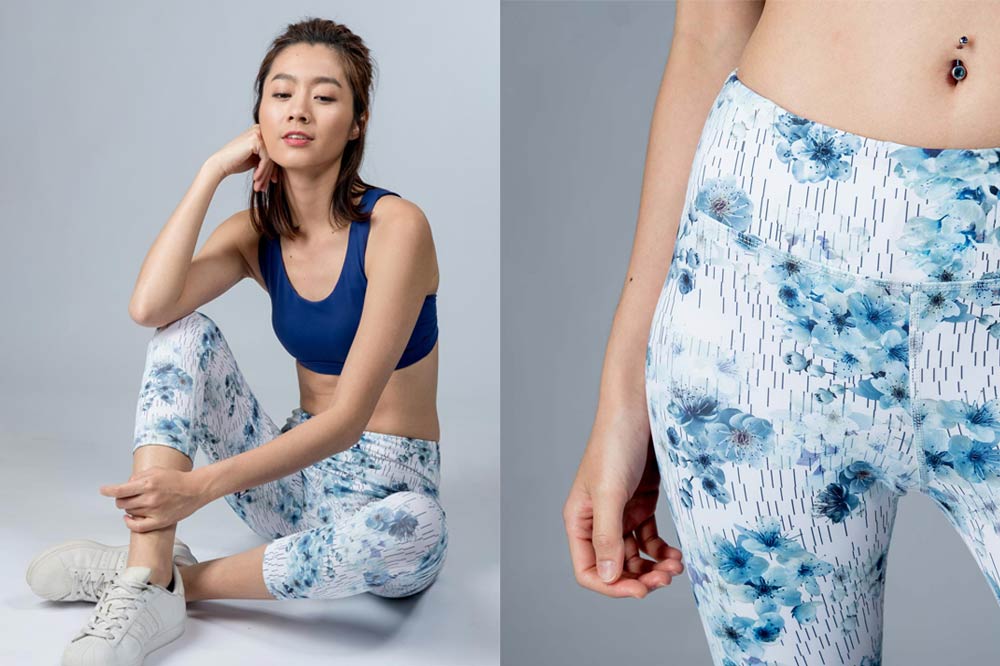 All hail Singapore's OG activewear brand! For the last 35 years, Bods has stayed true to its vision of creating quality sports apparel at accessible prices. Just for the festive period, buy 1 regular priced item and get another item free.
Price: $8-108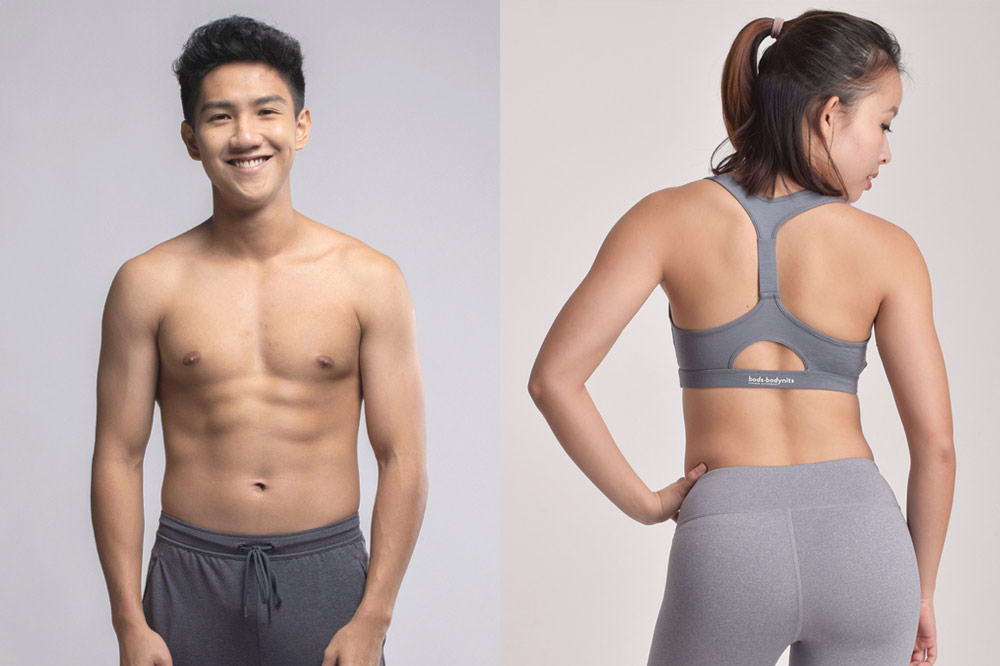 Stylish Activewear Brands
Whether you're into barre or barbells, looking good at the gym is a piece of (gluten-free, dairy-free) cake with these affordable and stylish activewear brands in Singapore.
Also read:
21 Dance Classes in Singapore For Girls Who Are Bored of Yoga/Pilates
Cover image: Source, Source, Source, Source
All other images courtesy of respective brands