BT21 Digital Clocks
Traditional clocks that tick and chime are probably the worst to have on your bedside table, especially if you're sensitive to sound and a light sleeper. For a peaceful sleep, it's best to have a digital clock instead, like the one that BT21 has just released. 
Featuring the designs of all 7 characters, the digital clock also doubles as a night light, functioning as a 2-in-1 gadget. Read on to find out more about these adorable digital clocks. 
The design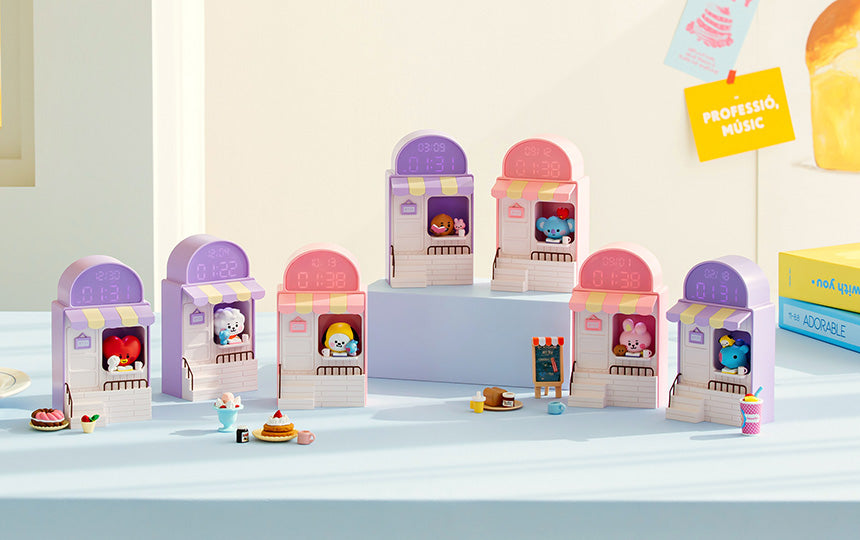 Going for the concept of a barista, each character runs its own cafe which is the main body of the digital clock. They sit by the window seat with a cuppa and a book, ready to welcome any customers.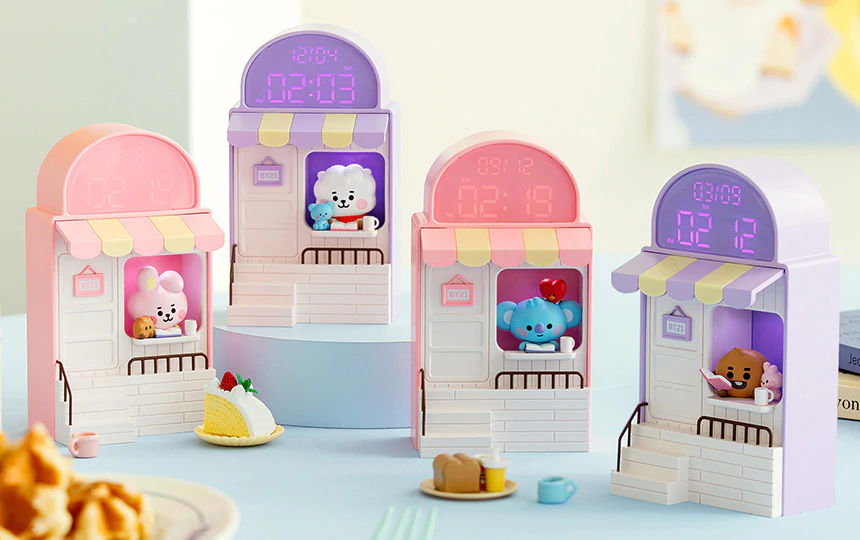 While running a business alone is indeed lonely, rest assured that each character is accompanied by a BT21 Little Buddy. The RJ digital clock features Little Buddy Koya, and for the one with Shooky, he is hanging out with Little Buddy Kookie.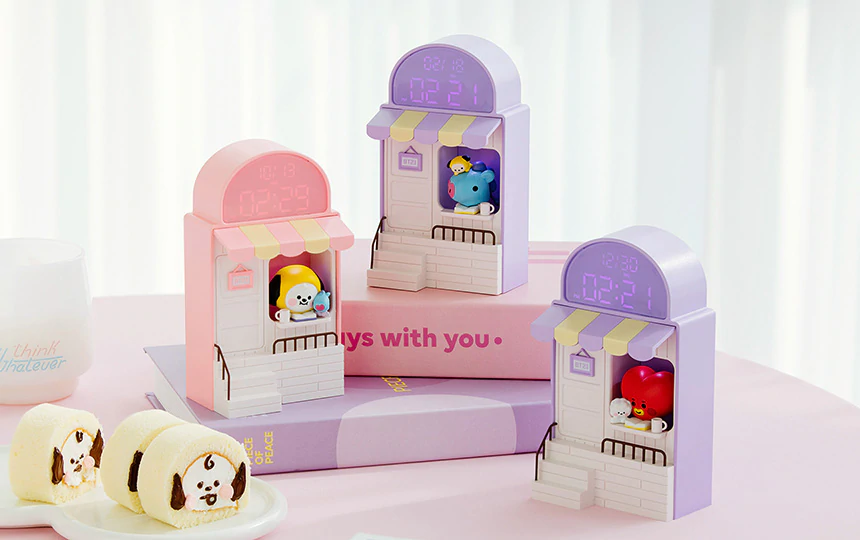 Closing in on the details, there are stairs, safety railings, and a sign that reads "BT21" which hangs on the door. Plus, each cafe is designed with an awning in a pastel colour palette that matches the colour of the display panel.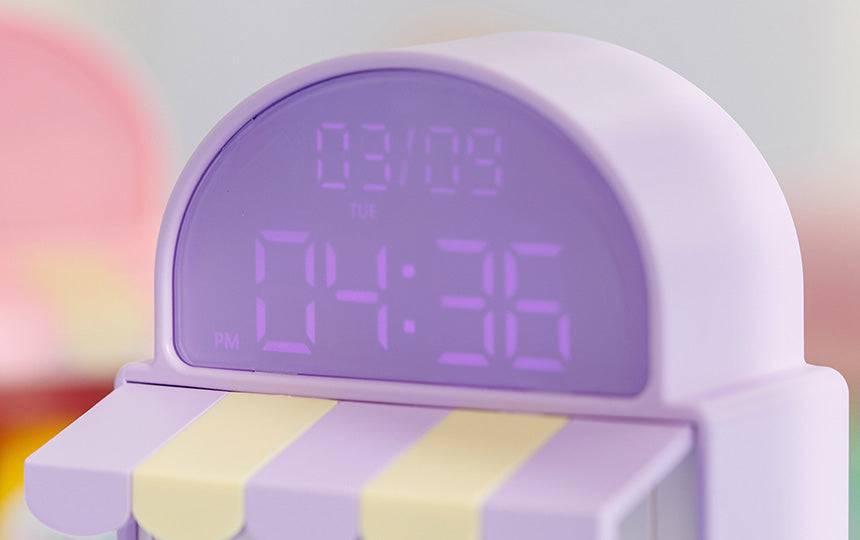 Let's face it, we all have had the experience of waking up and not knowing which day it is. Allowing you to start your day on a right note, the display panel also shows the date and day apart from just time.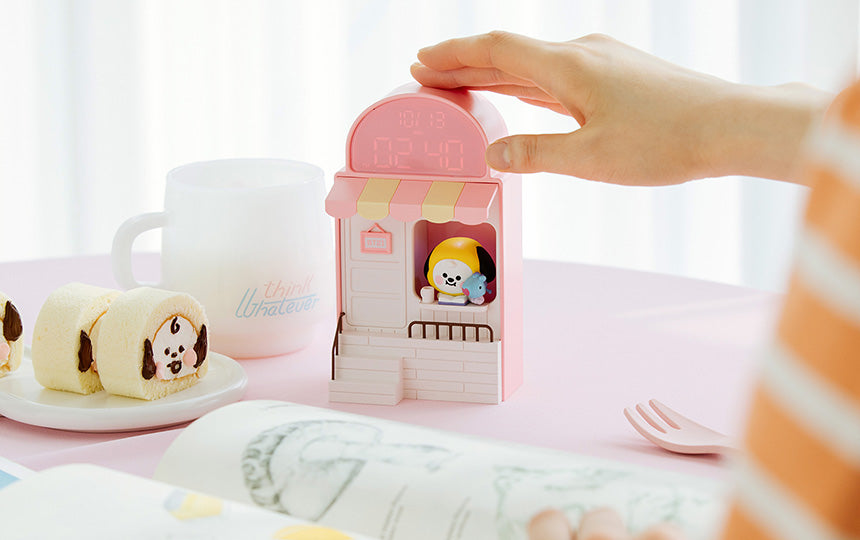 Plus, the digital clock has a motion sensor that lights up the display panel only when you tap or clap.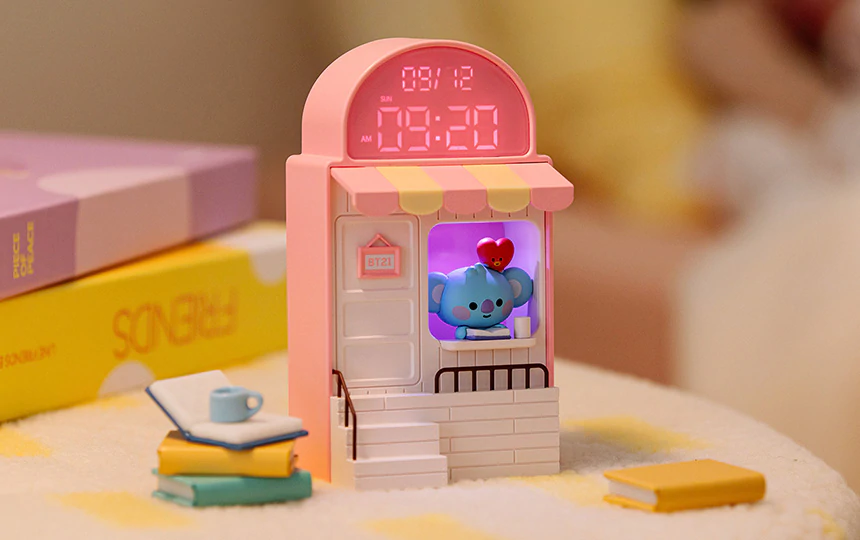 For those who prefer to sleep with a light source near you, its night light feature might pique your interest too. It helps to provide a sense of security, especially when you randomly wake up in the middle of the night.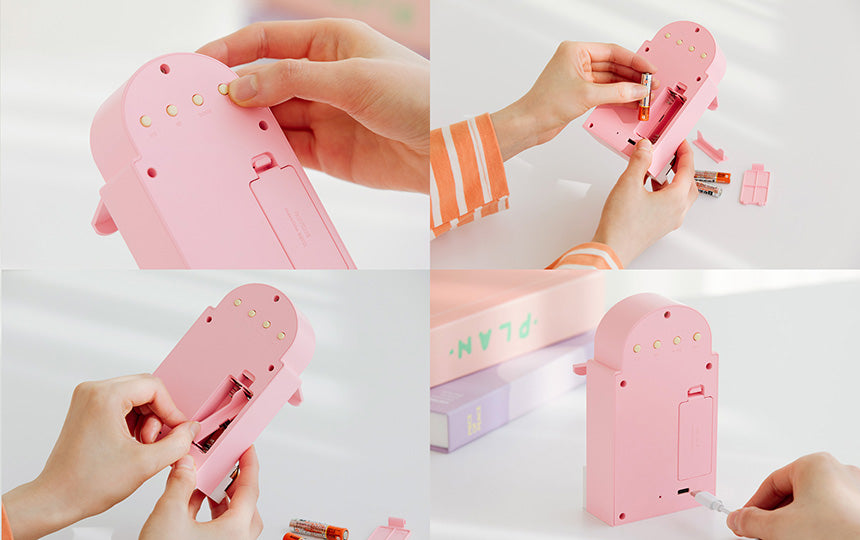 The digital clock runs on two AA batteries, and also works when you charge it with a C-type cable provided in the packaging. 
As it has petite dimensions of 12cm x 18cm x 8cm, the digital clock doesn't take up a lot of space, making it excellent for those with limited table room. 
The BT21 digital clock retails at USD38 (~S$51.40). 
These Adorable BT21 Digital Clocks Will Accompany You For A Night Of Peaceful Sleep
These adorable BT21 digital clocks are practical, functional, and also work well as gifts for friends. For those interested, you can purchase them on BT21's global online shop that provides shipping to Singapore. 
All images courtesy of BT21. 
Also read: 
BT21 x Kiehl's Has Specially Designed Face Creams For ARMYs To Level Up Their Skincare Routine