BT21 Picnic Collection
Whether you're a diehard ARMY or not, you've probably been acquainted with the adorable characters BTS created with LINE Friends back in 2017 called BT21.
Following the group's reality series, In The Soop, you can now recreate your favourite scenes or have your very own self-care routine in nature with the items found in this latest picnic collection.
The collection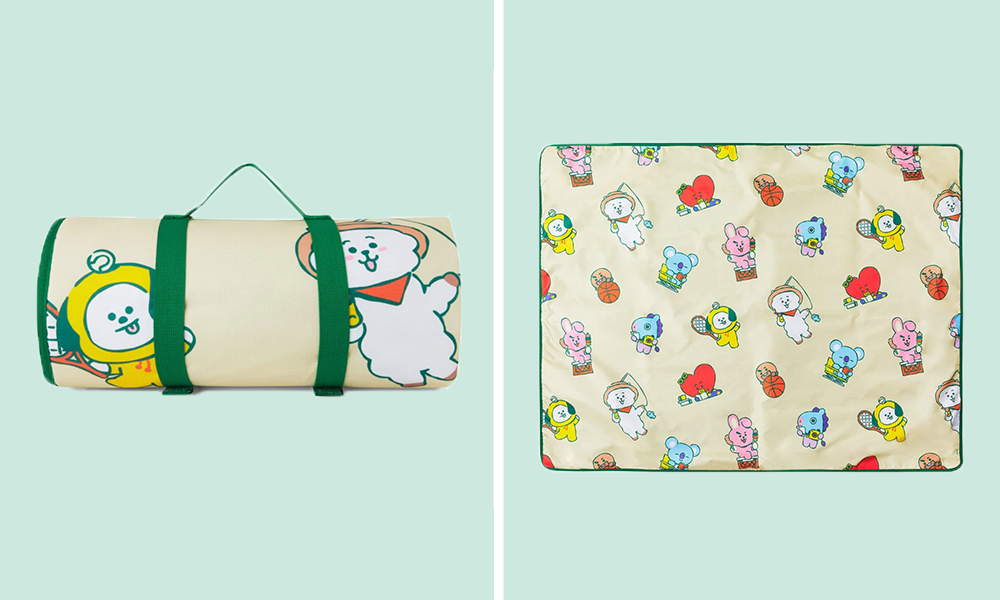 Set up your cosy space anywhere you'd like with this foldable picnic mat. Made out of polyester, the mat features all seven characters participating in different activities like journaling and tennis. 
This mat measures 140cm x 110cm and retails for USD$33 (~S$45.50).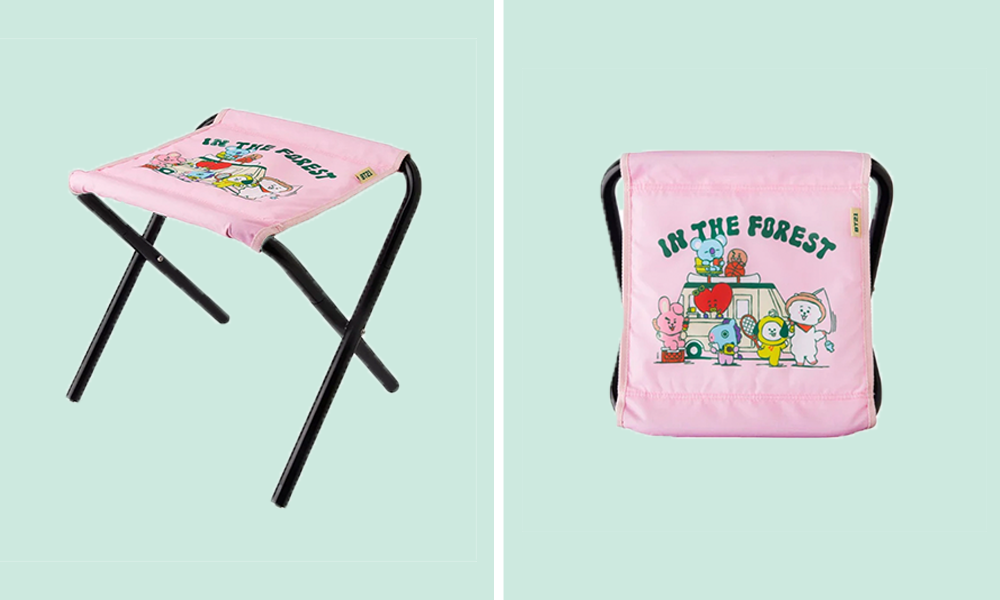 This pink foldable chair comes in a compact size, so you can bring it around everywhere you go with ease. 
Featuring the BT21 characters surrounding a camping van, the design is truly reminiscent of the good old days when the real-life members went on a trip together during their Bon Voyage series. 
This stool is currently available for USD$39 (~S$53.80).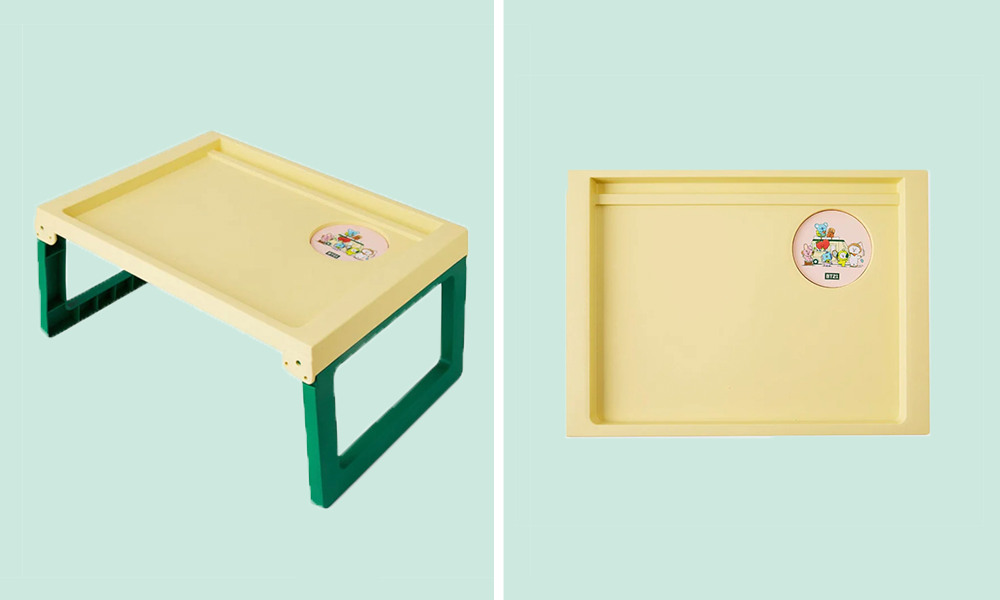 Gather around this foldable table and enjoy a spread of scrumptious finger foods. With its simple colour palette of yellow and green, this table also features an indent on the top right corner to act as a cup holder.
You can get this foldable table for USD$38 (~S$52.40).
To accompany the cup holder on the foldable table, this baby pink stainless steel cup can store up to 220ml of liquid and features the same cute illustration as seen on the other products in this collection.
This cup is currently being sold for USD$19 (~S$26.20).
We definitely can't leave out the adorable BT21 standing dolls — choose from the seven characters or collect them all to bring these tiny companions out on your picnics. 
The Koya figurine is truly resemblant to the knowledgeable RM as it features the character reading a book with a surfboard attached to it. You can even detach the surfboard and make Koya "surf" on it!
If there's one thing that we absolutely adore about Jin, it would be his love for fishing. 
We can only imagine that RJ was singing along to Super Tuna while fishing as this doll features RJ wearing his fishing gear and holding a rod with a successful catch.
For those who aren't as familiar with the BTS, the genius rapper-songwriter Suga is an avid basketball fan, so it shouldn't come as a surprise to see Shooky holding onto one. 
The mischievous expression on Shooky's face comes pretty close to Suga's iconic gummy smile as well.
Catch Mang rowing away on a canoe as this doll features the character seated in a boat with the paddles strapped around its back.
We've seen how well Jimin gets along with animals from their Bangtan Bomb videos and, of course, with Jungkook's dog Jeon Bam who was featured in the second season of In The Soop.
Spot Chimmy with a cute brown puppy who shares a slight resemblance to Bam with its light-coloured eyebrows.
Get your hands on this Tata standing doll which comes with a silver bucket and fishes attached to it.
With a determined look on its face, Cooky is ready for an adventure by the water with its life jacket and paddles. 
These standing dolls are all available for USD$15 (~S$20.70) each.
The BT21 Picnic Collection Lets You Have A Fun Time Out In Nature With Your Besties
As BTS enters a new phase and explores their solo careers, you can still show your support for OT7 and collect all of the BT21 merch, starting with this picnic collection.
This collection is now available on the official LINE Friends Collection website, along with many more interesting BT21 releases like the new Drinkware collection and Turntable Bluetooth Speakers.
All images courtesy of LINE Friends Collection.
Also read:
BT21 Has A New Drinkware Collection With Glass Mugs & Cold Cups To Fight Off The Summer Heat