BT21 x Reebok Sneakers And Monopoly Luggage 
BT21, the Line Friends' character series inspired by BTS, has 2 new collaborations. The first one with Reebok has been released in Hong Kong. On top of that, Monopoly Korea will be launching BT21 luggage on 4 October 2019.
BT21 x Reebok Sneakers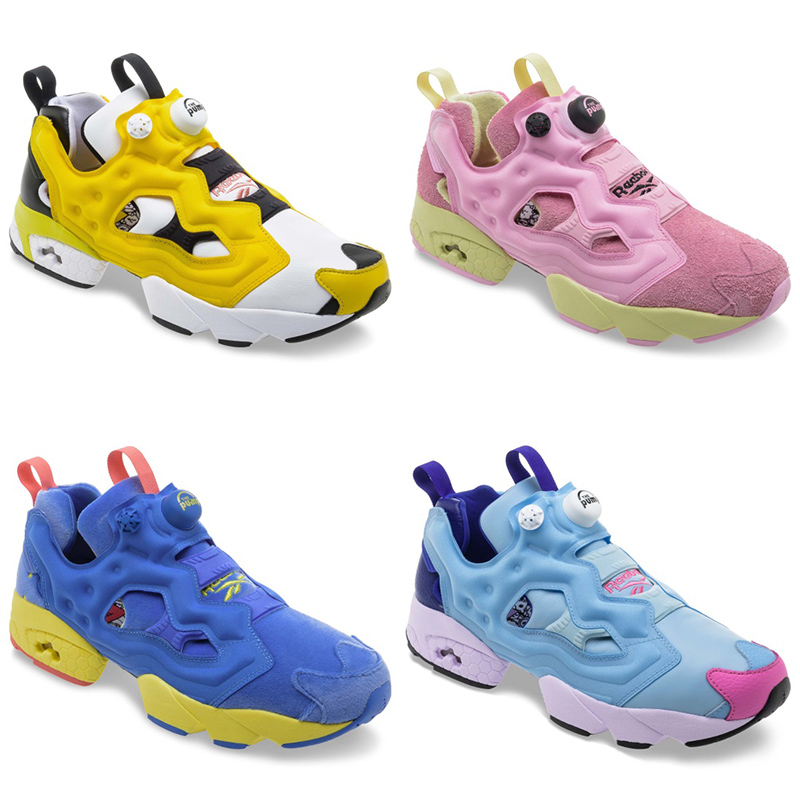 Source
Representing the 7 members of BTS, these sneakers are available in Reebok's classic Instapump Fury design with 7 vibrant colour combinations.
If you're like me, and prefer something that's bright and flashy, you could consider getting the ones inspired by Chimmy (yellow and white) and Cookie (pink and pastel yellow) respectively.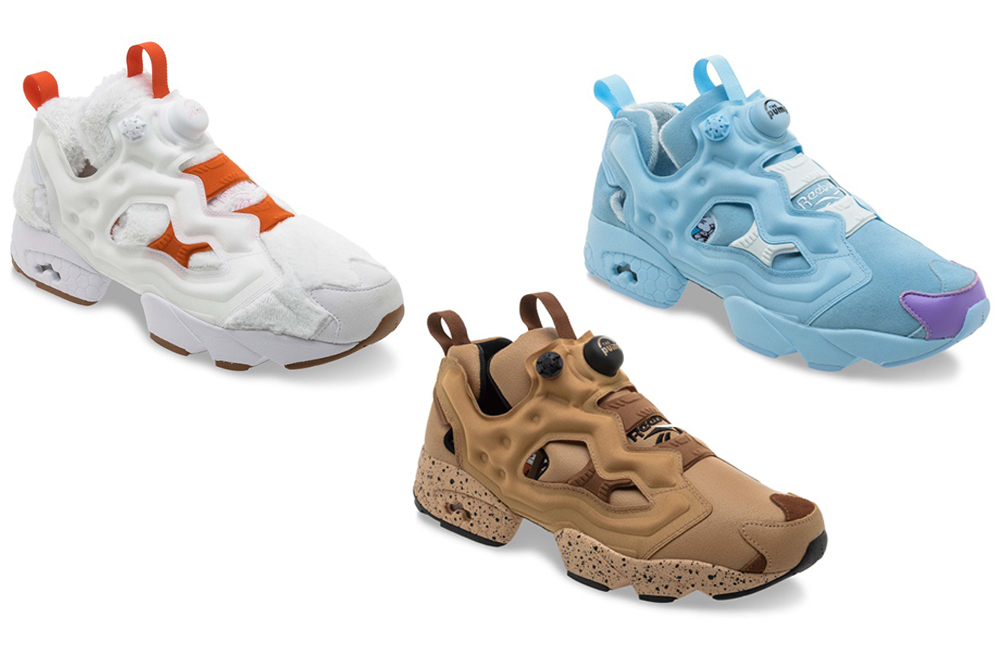 Source
If you prefer earthier tones or something that simply looks more wearable or athletic, go for the brown or white pair resembling the colours of Shooky and RJ, respectively.
The collab is part of Reebok Instapump Fury's 25th-anniversary celebrations, which also include the recent Hello Kitty & Gudetama editions. You can get them from Reebok Hong Kong's website, retailing at HK$1,299 (~S$229.40, not inclusive of shipping).  
Also read:
BTS BT21 x Uniqlo Collaboration Designs Will Make Their Fans Mobilise
BT21 x Monopoly Korea Luggage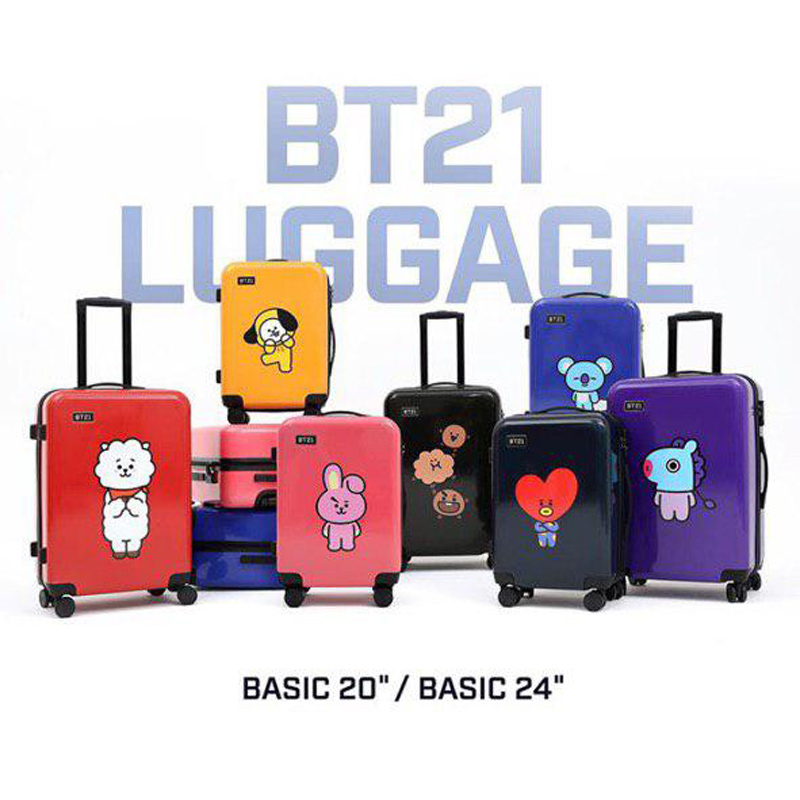 Source
The BT21 luggage come in block colours and two sizes, 20 inches and 24 inches.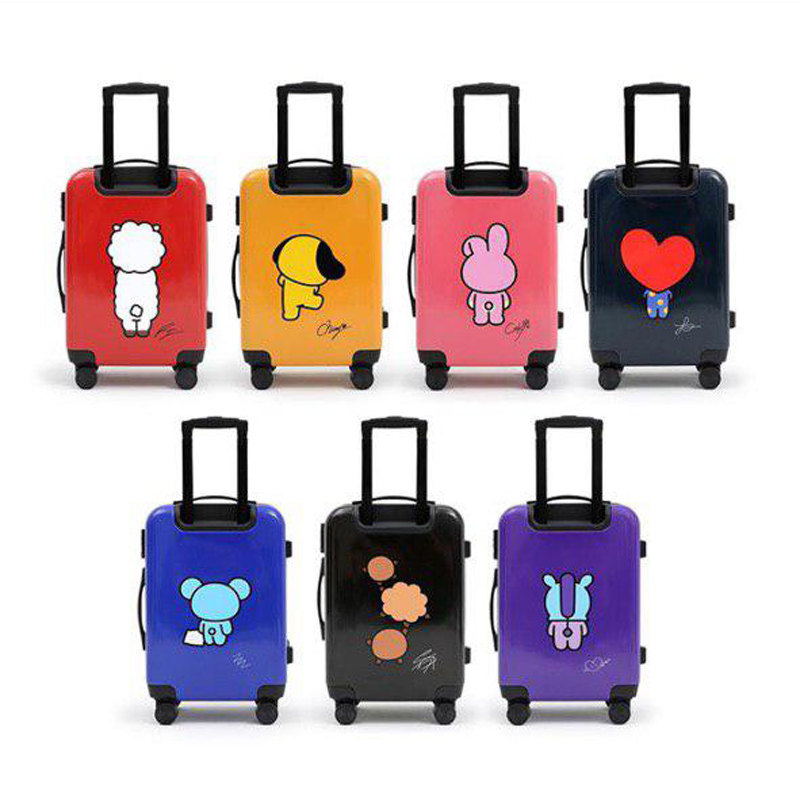 Source
BT21 characters are plastered over the front and back of the luggage, alongside the corresponding members' autographs. With these adorable and loud designs, you definitely won't have to worry about not being able to identify your luggage at the airport.
The luggage will be available on Monopoly Korea's online store for ₩139,000 (~S$160.03) for the 20" piece and ₩169,000 (~S$194.57) for the 24" one. If you happen to be visiting Korea, you can get one while you're there and use it as your carry-on on your way back.
BT21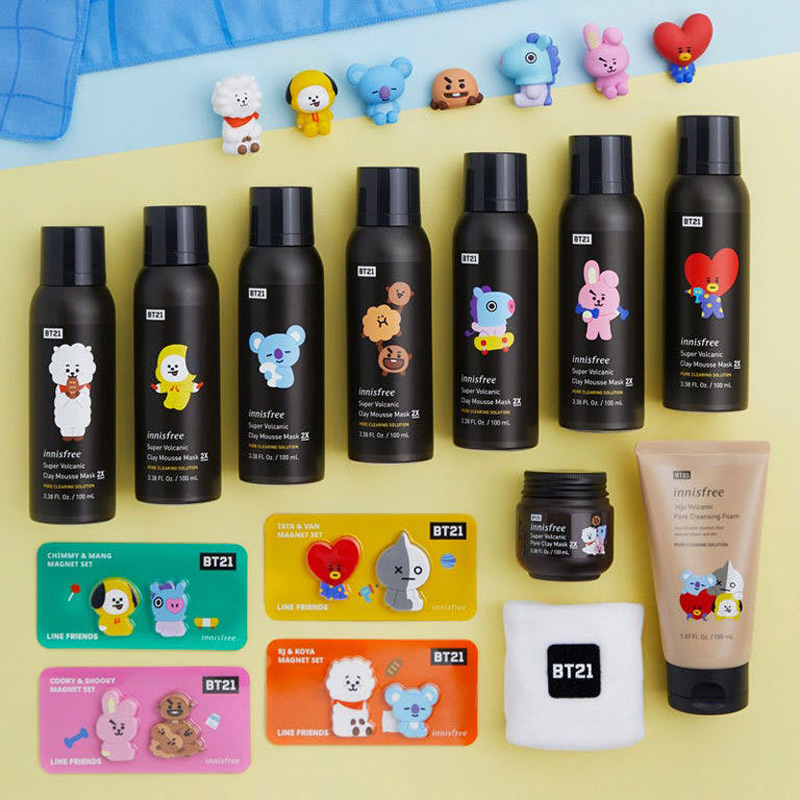 Source
There is no denying that BTS has taken the world by storm. Many brands and labels have collaborated with BT21, with the most raved ones possibly being Uniqlo and Innisfree's line of apparel and cosmetics featuring the beloved characters.
BT21 x Reebok Sneakers And Monopoly Luggage 
BT21's collections with Reebok and Monopoly are the latest in a long line of collaborations. While they are both not available in Singapore at the moment, we're looking forward to future collabs that we will be able to get our hands on here.
Also read:
Reebok's Hello Kitty & Gudetama Sneakers Just Launched In Japan