Casetify x Harry Potter
Just last year, Potterheads celebrated the 20th anniversary since the release of the Harry Potter series. We also witnessed many collaborations that featured the Wizarding World, like Harry Potter kitchenware and gaming chairs. 
Whipping up some magic with their tech accessories, Casetify now has a Harry Potter collection inspired by the books and movies. Continue reading to find out more about the magical collection that is dropping on 31 March 2022. 
The collection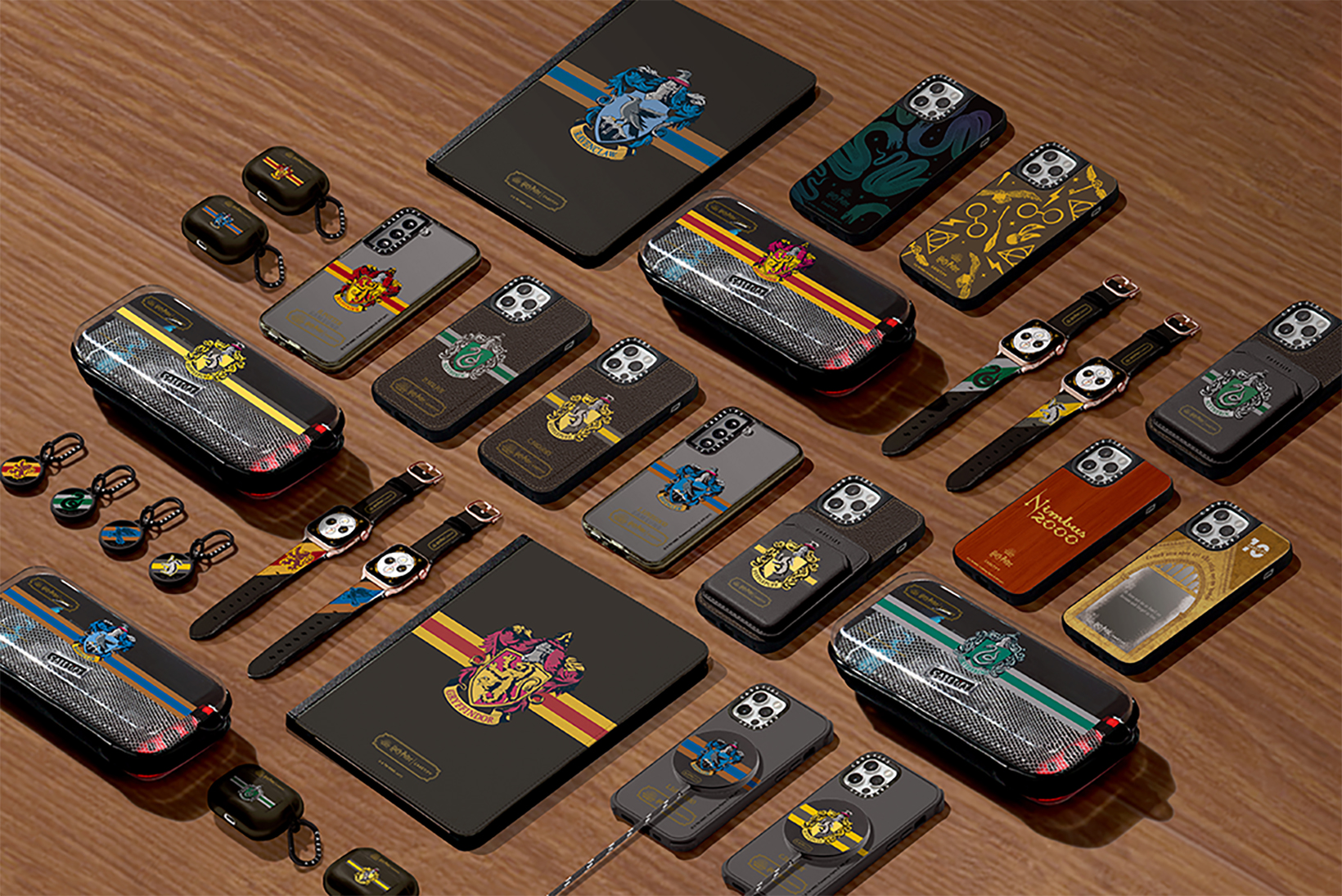 From phone cases to Apple Watch straps, the collection features a range of products that take references from the four houses of Hogwarts, and iconic motifs like the Basilisk and Harry's Nimbus 2000 broomstick.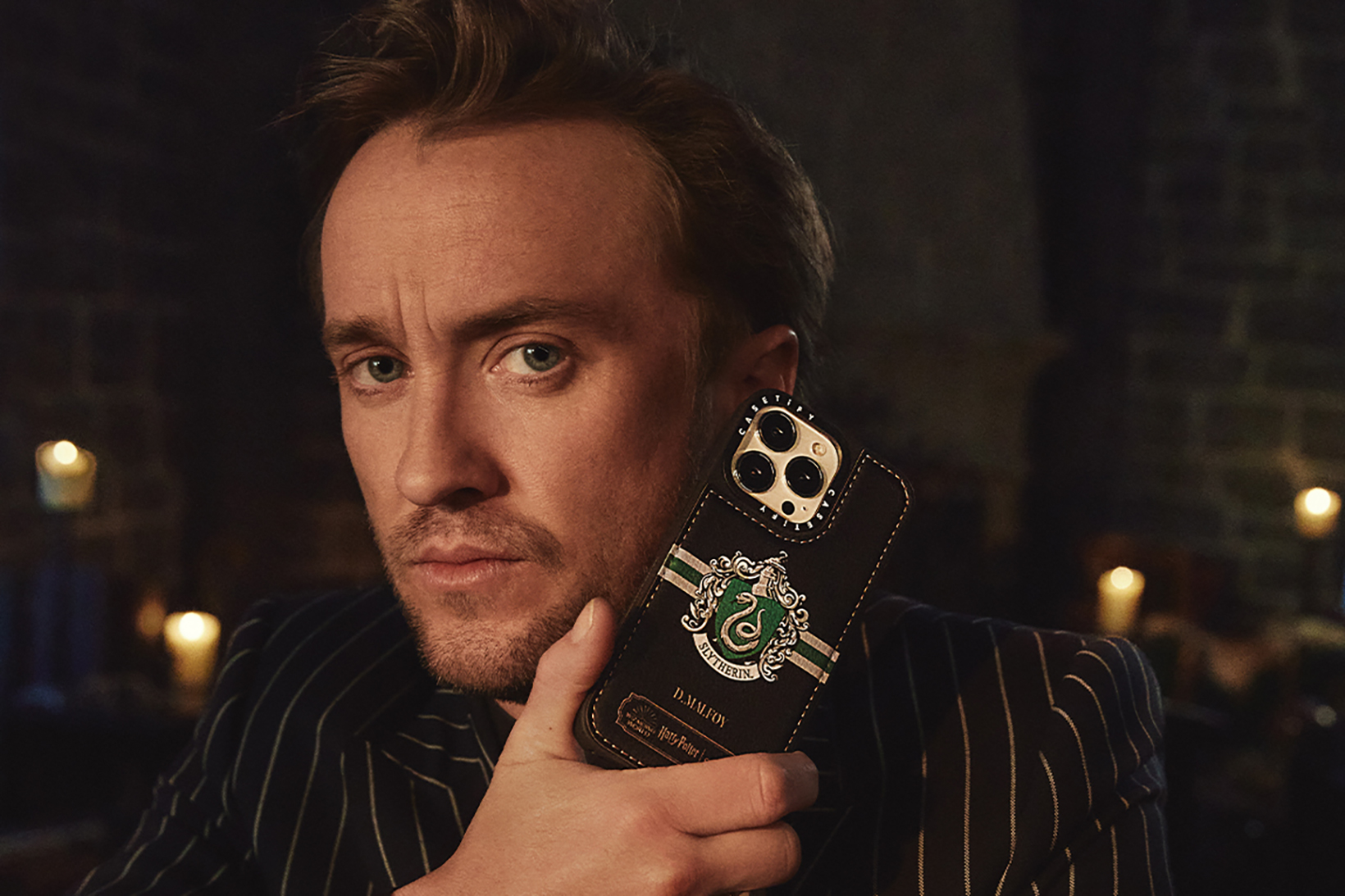 Furthermore, the brand has also gotten Tom Felton, who played Draco Malfoy in the movies, to model these new accessories. 
Phone cases
Every first-year student at Hogwarts knows that they would get sorted into houses by the Sorting Hat after stepping into the castle.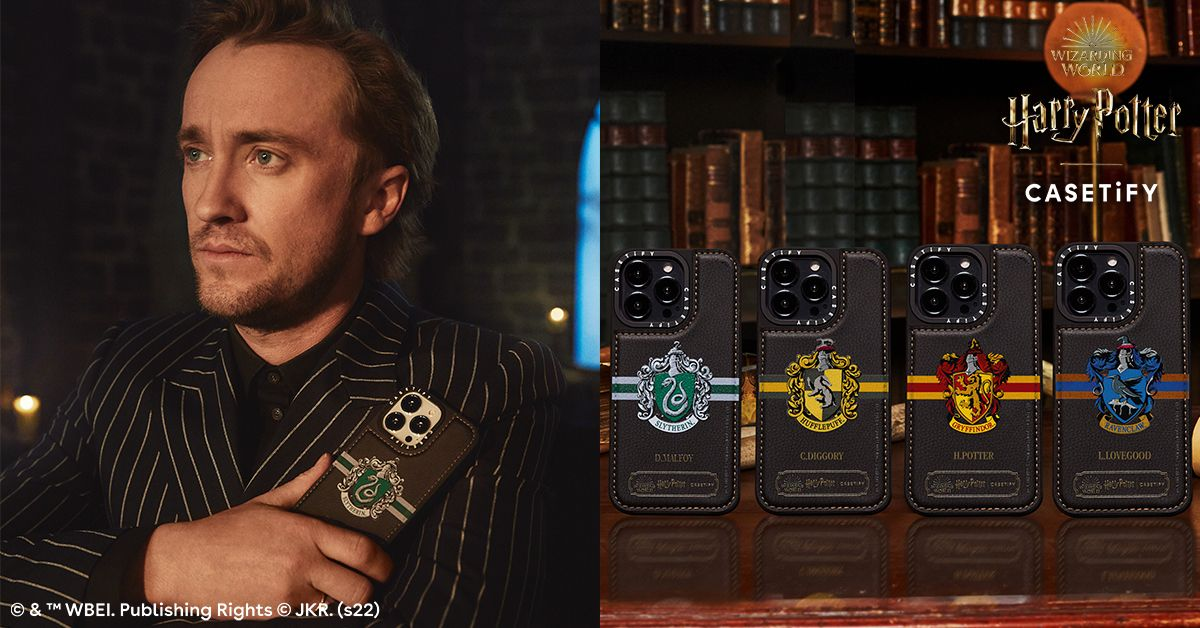 Whether you're placed under Gryffindor or Ravenclaw, pledge loyalty to your house with one of these Custom Mascot Cases. Made of premium leather, the phone cases feature the house crests, along with their respective band of colours.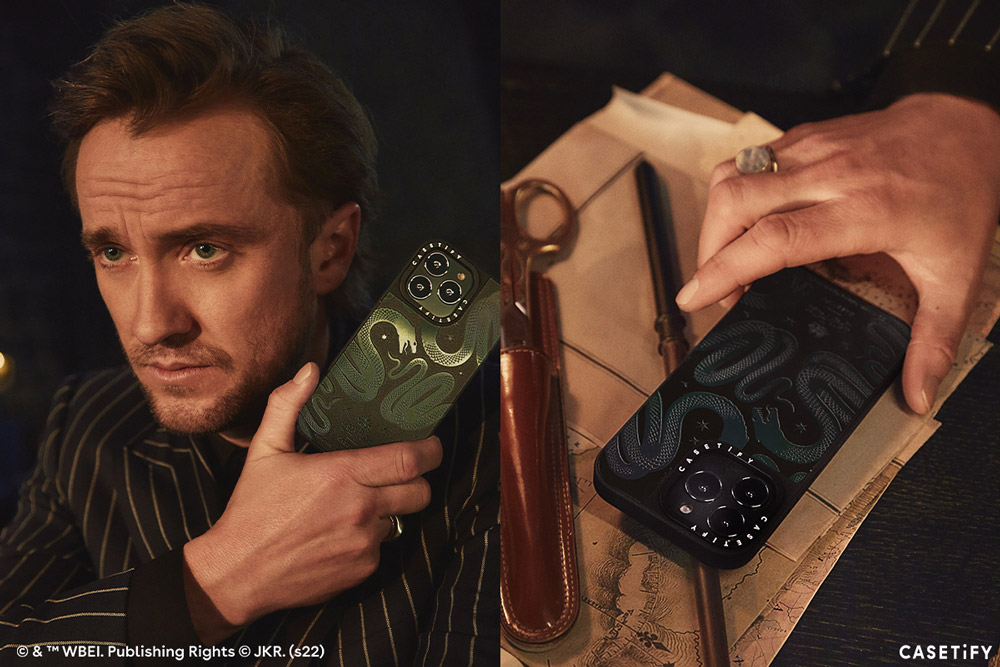 Speaking of houses, check out Tom Felton with the green Basilisk iPhone Case as he channels his inner Slytherin self. As the phone case uses Caestify's Reflective-Plate Material technology, the majestic beast on the case can also appear a shade of blue-black at different angles.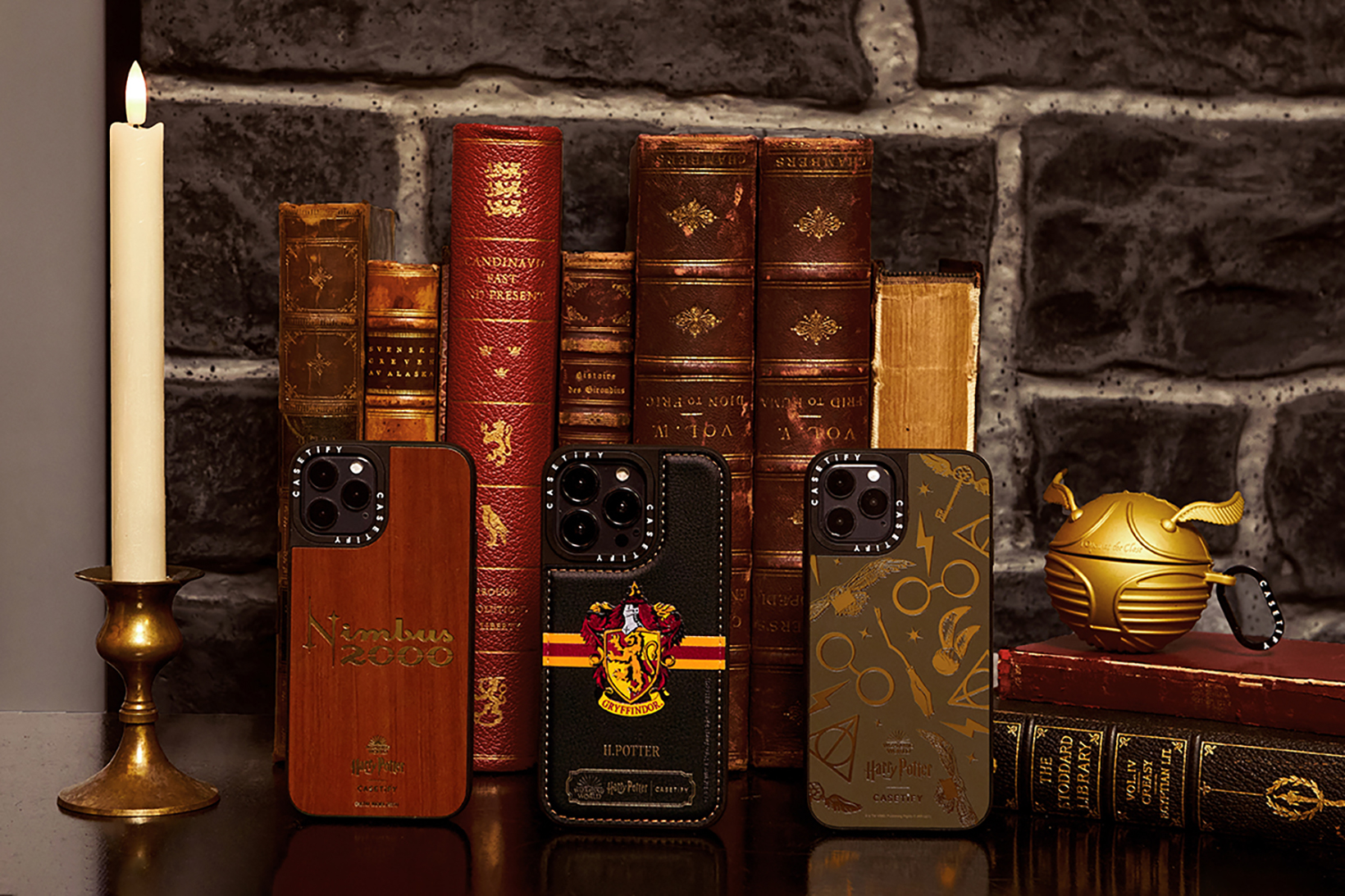 While Harry Potter's Nimbus 2000 might have broken into pieces during a Quidditch Match, you can pay tribute to it with the Nimbus 2000 iPhone Case. Alternatively, if you prefer all things witchcraft and wizardry, go for the Harry Potter iPhone Case that has motifs like the Deathly Hallows, Hedwig, and Golden Snitch.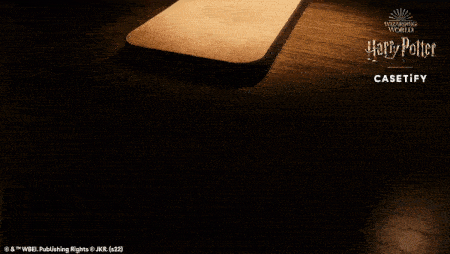 It is not magic without mischief, and if you're up for some, what's better than the Marauder's Map Lenticular iPhone Case. As Casetify's first Lenticular case, the accessory reveals the Marauder's Map when tilted at different angles. This would also double as a fun item when you trick your Muggle friends by whispering "mischief managed."
AirPods cases
As another highlight of the collection, the limited edition 3D Golden Snitch AirPods case is something Potterheads won't want to miss.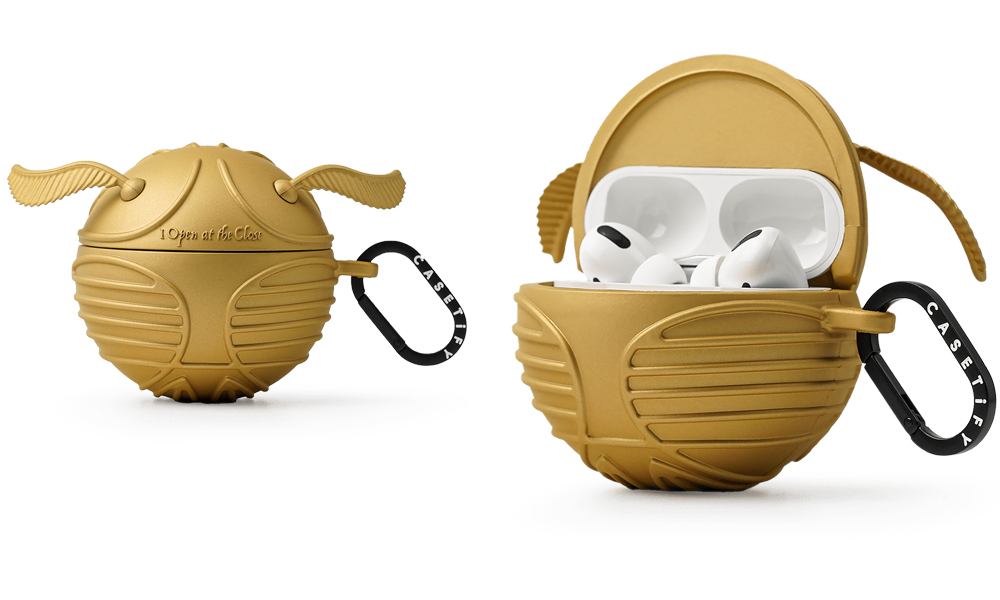 Shaped after the Golden Snitch, the case comes with an inscription on the front that reads "I Open at the Close". Apart from functioning as an AirPods case, perhaps you'd also want to use it when reenacting the iconic scene where Harry pressed his lips against the Golden Snitch.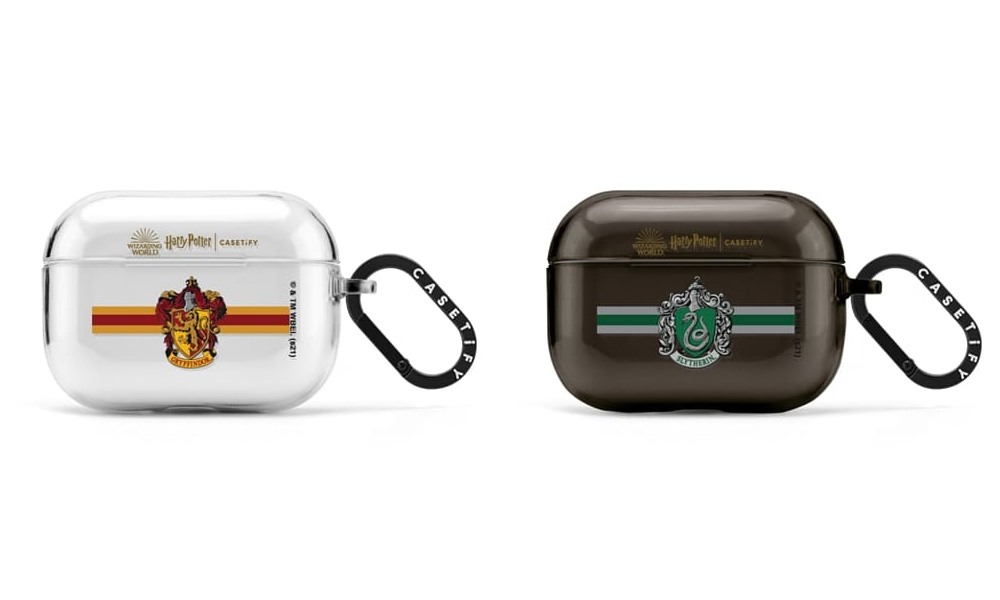 For a more subtle and simple design, there are also AirPods cases available in white and black that feature the house crests. 
Other accessories
If you thought that's all, there are actually more accessories in the collection to expand your Harry Potter collection.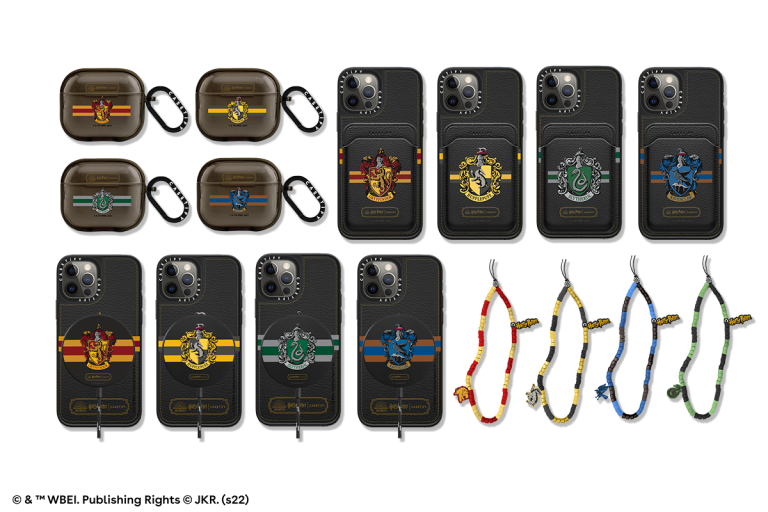 Featured on the designs of both the Magsafe Wallet and Magnetic Wireless Charger, the house crests make another appearance. Also, there are beaded phone straps that come with a pendent of each house mascot.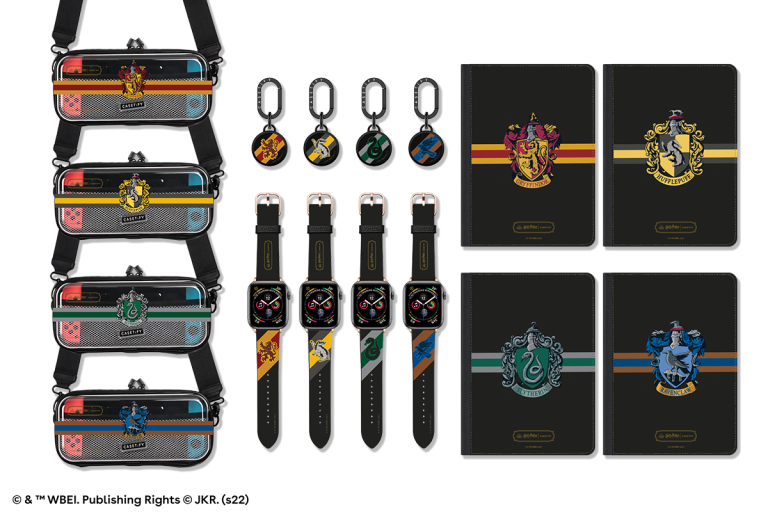 Potterheads who are also avid Switch players might be interested in getting the Crest Switch Case. Each case comes with an adjustable strap so you can go hands-free when you challenge a fellow fan to a friendly "duel".
Also, there are Apple Watch Straps and Crest iPad Folios in the collection for you to flex HP-pride. 
The Casetify x Harry Potter Collection Is A Dream Come True For Potterheads  
Set to drop on 31 March 2022 on Casetify's official website, the Casetify x Harry Potter collection is just in time for the upcoming movie, Fantastic Beasts: The Secrets of Dumbledore. Interested Potterheads can also sign up for priority access to shop the collection on their website. 
All images courtesy of Casetify. 
Also read: 
Casetify x Pokémon Has A Pokéball AirPods Case & Phone Cases Of Our Faves In 8-Bit Pixel Art Designs