Cheryl Chin Facts
There's no denying that it is hella competitive for an influencer to stand out from the crowd ‒ you generally need an original personality, entertaining content and good looks. ICYMI, 21-year-old Cheryl Chin is on track to becoming a name to watch, largely thanks to the recent rumour that she got engaged with ex-OnlyFans creator Titus Low.  
If you're starting to get acquainted with her, continue reading for more facts about the budding influencer. 
1. She was born and raised in Malaysia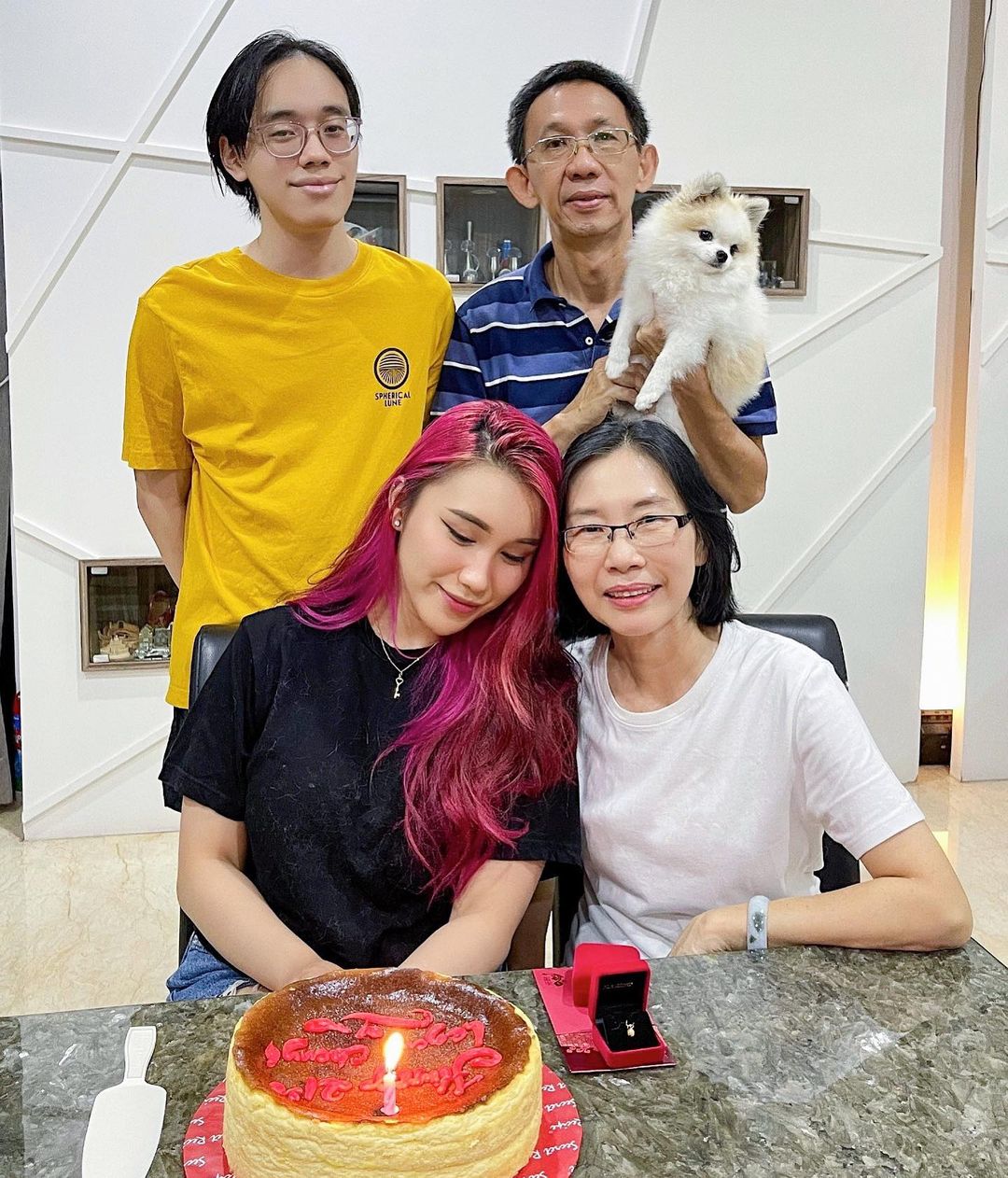 Source
For starters, Cheryl Chin was actually born and raised in Malaysia. Her family, which comprises her brother and parents, currently lives in Kuala Lumpur. As for the influencer herself, she actually moved to Australia, before now frequently travelling between Singapore and Los Angeles for work. 
According to a TikTok video she uploaded earlier in May, she finally visited Singapore after 3 years due to the Covid-19 pandemic. Perhaps she loves it here so much, she's now spending more time breaking out in the local scene. 
2. Has more than 95,000 followers on Instagram & 692,000 followers on TikTok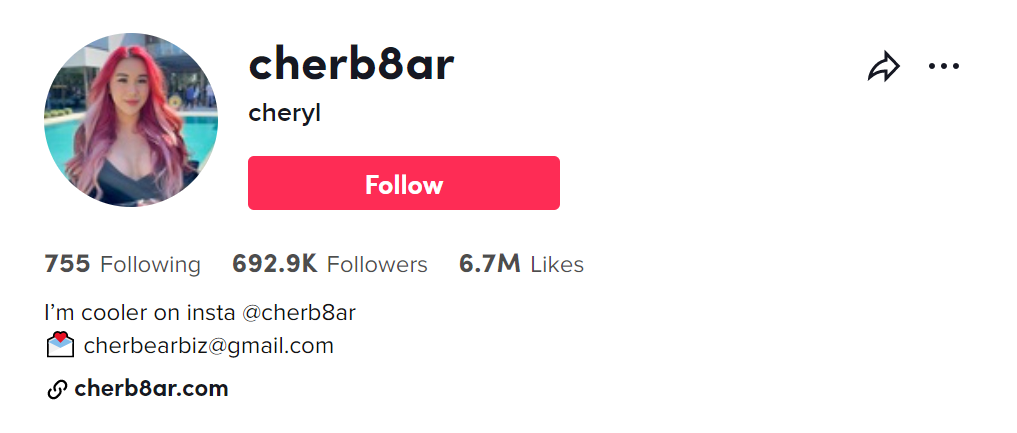 Source
Numbers don't lie, and it is only fair to call Cheryl Chin a big-time influencer. On Instagram, she has over 95,000 followers, and on TikTok, she has garnered more than 692,000 followers. 
Apart from the above social media platforms, Chery Chin also has a YouTube channel where she usually uploads YouTube shorts, lifestyle vlogs, and even makeup tutorials. 
3. Rumoured to be engaged to Titus Low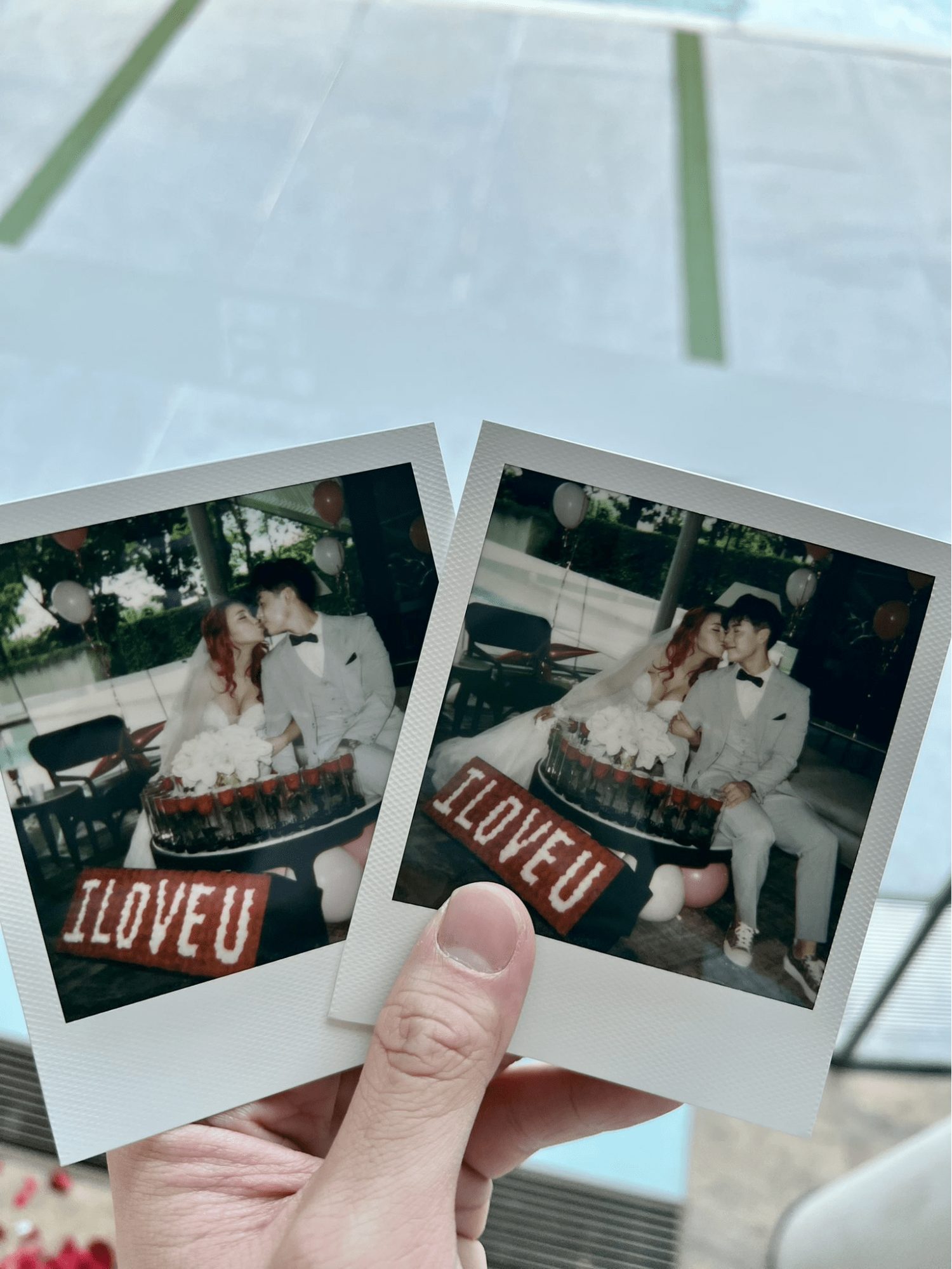 Source
When ex-OnlyFans creator Titus Low announced his engagement with Cheryl Chin on Twitter, I had to read it twice to make sure that it wasn't a joke. Their relationship ‒ let alone engagement ‒ came as a surprise to their followers as no one had had even heard of them being an item. 
While many congratulated the lovebirds, there were also some netizens that found the wedding engagement sus ‒ the absence of an engagement ring and the fact that Titus Low commented that it was an "unplanned engagement (24 hours)" were just some red flags. Furthermore, Cheryl Chin didn't mention the wedding engagement on any of her social media accounts. 
Clout for an upcoming video collaboration or genuine love of each other's lives? Only time will tell.
4. Is friends with the cast of Bling Empire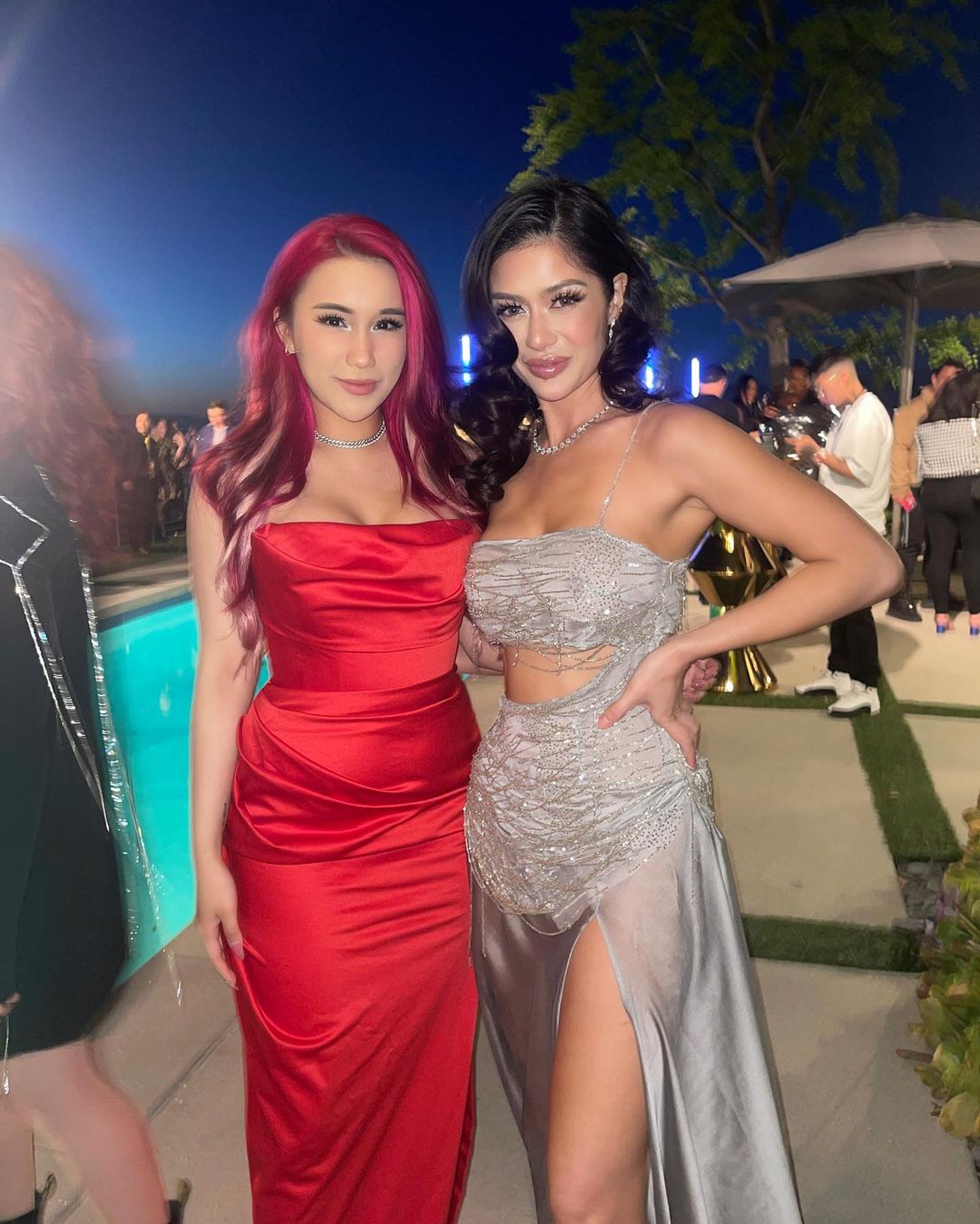 Source
Believe it or not, Cheryl Chin is actually friends with the cast of Bling Empire. During the launch of the second season of the reality series, she attended a party in Los Angeles and took photos with Kim Lee and Guy Tang.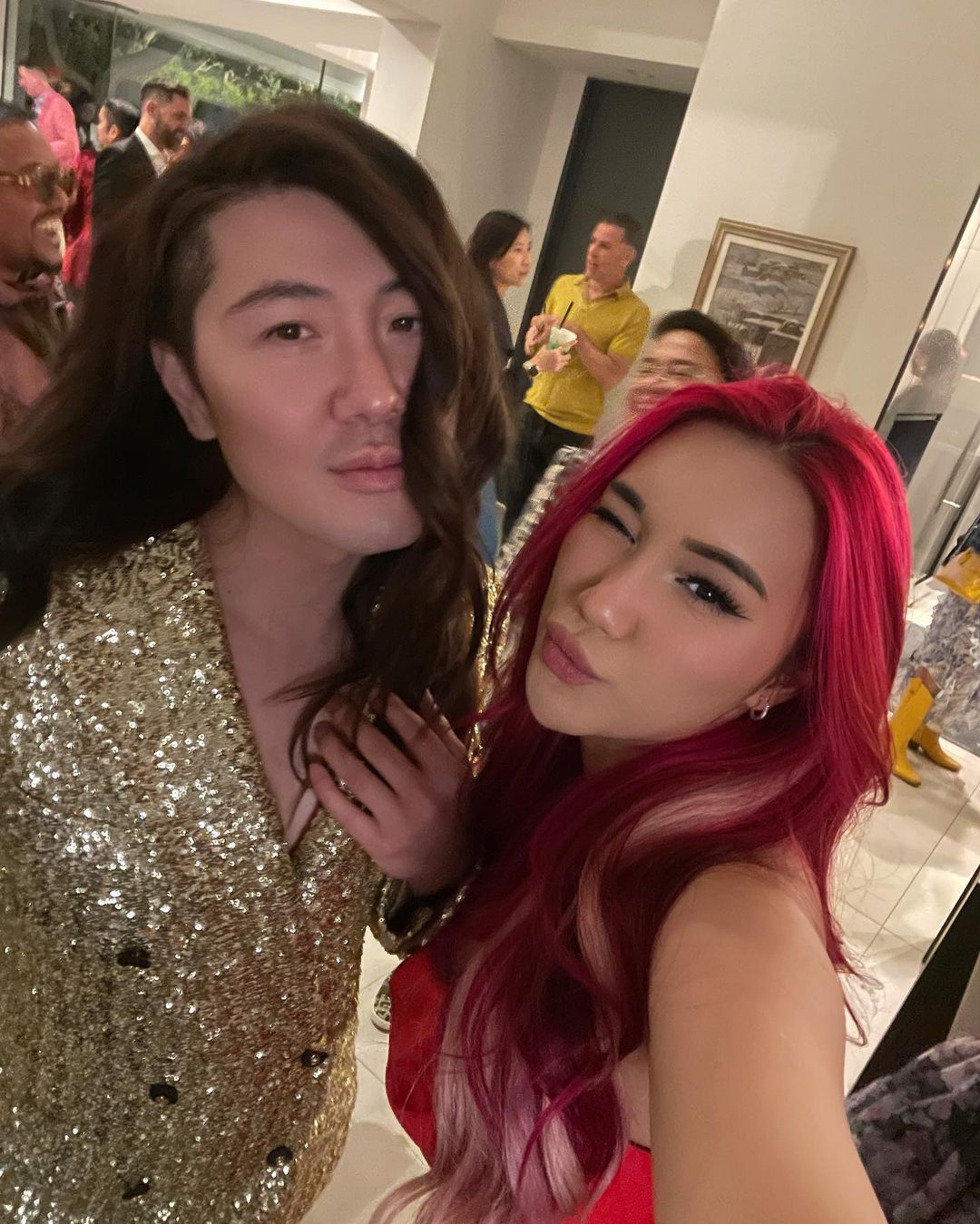 Source
As not everyone has access to such exclusive events, it makes us wonder just how well connected Cheryl Chin really is.  
5. Launched her singing career in 2020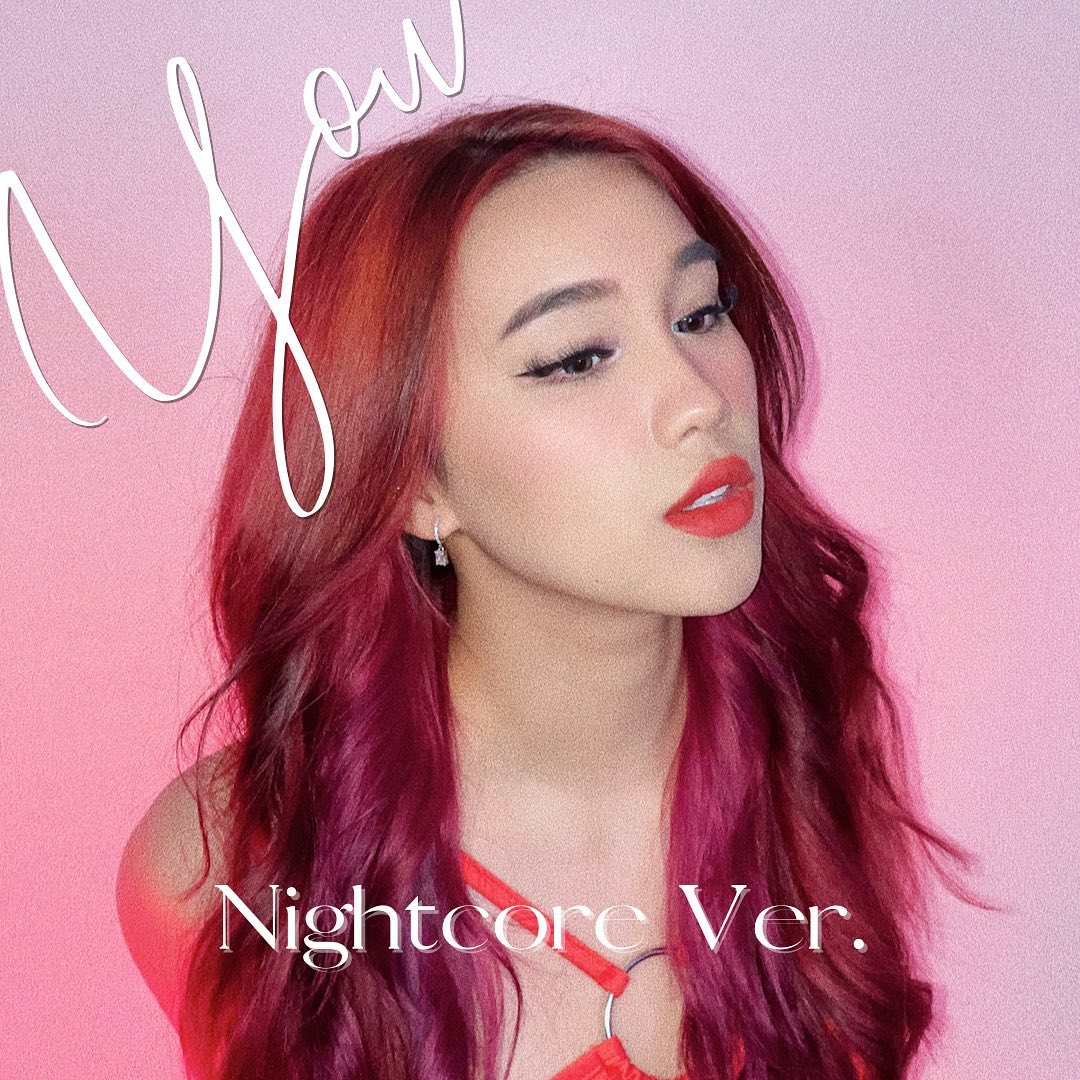 Source
Cheryl Chin might have a happy-go-lucky image, but deep inside, she struggles with anxiety and bipolar disorder as mentioned on her YouTube channel. Using music as a medium to advocate for the importance of mental health, she launched her music career in 2020 with the single "YOU". Through her music, she hopes that those who share similar conditions will never feel alone. 
On a lighter note, her music style focuses on the fusion of hyperpop and classical instruments like violins, harps, and clarinets. She even shared on TikTok that she actually went to Los Angeles for a month to focus on her music career. 
Interested folks who are up for a listen can head over to her YouTube Music, Spotify, and Apple Music. 
Also read: 
16 Facts About Irene Zhao, The SG Influencer Who Made $7.5M in 10 Days From Selling NFT Memes
6. Was in an LDR relationship with another content creator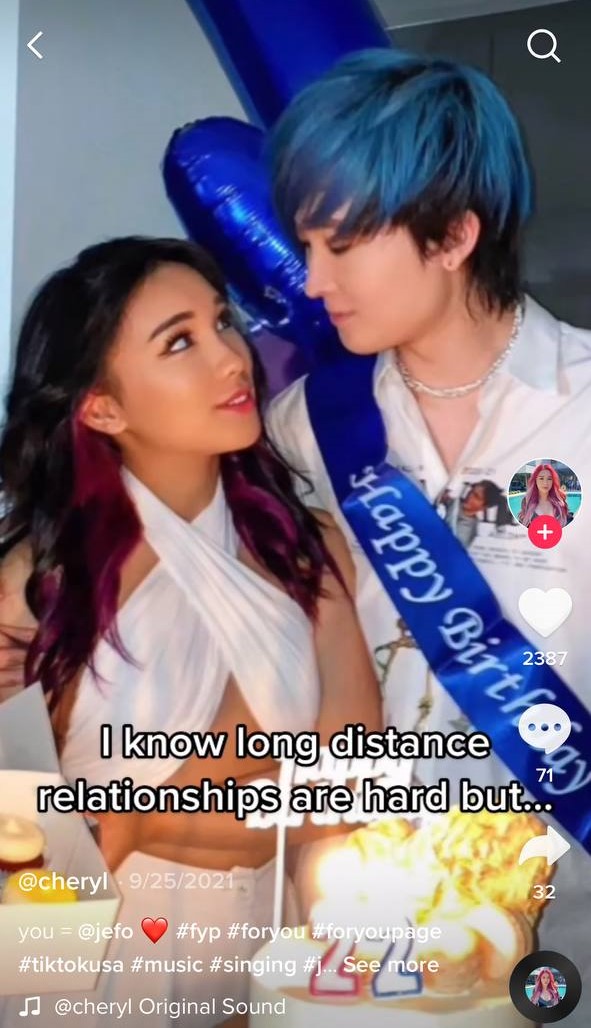 Source
As mentioned earlier, Cheryl Chin moved to Australia, and that was probably where she met her ex-boyfriend Jefo, a famous Australian content creator. He appeared many times in her TikTok videos, including ones in which they performed skits. 
According to one of her TikTok videos, Cheryl Chin was still in an LDR with him last September despite confessing that it was hard being in one. Although things didn't work out for the two eventually, Cheryl seems to still be on friendly terms with Jefo ‒ he appeared later in a TikTok video of hers, which she titled "My ex-boyfriend reacting to my song". 
Interestingly, Cheryl seems to maintain good relations and a healthy friendship with her past flame. 
7. Part of the Asian-centric NFT movement 8SIAN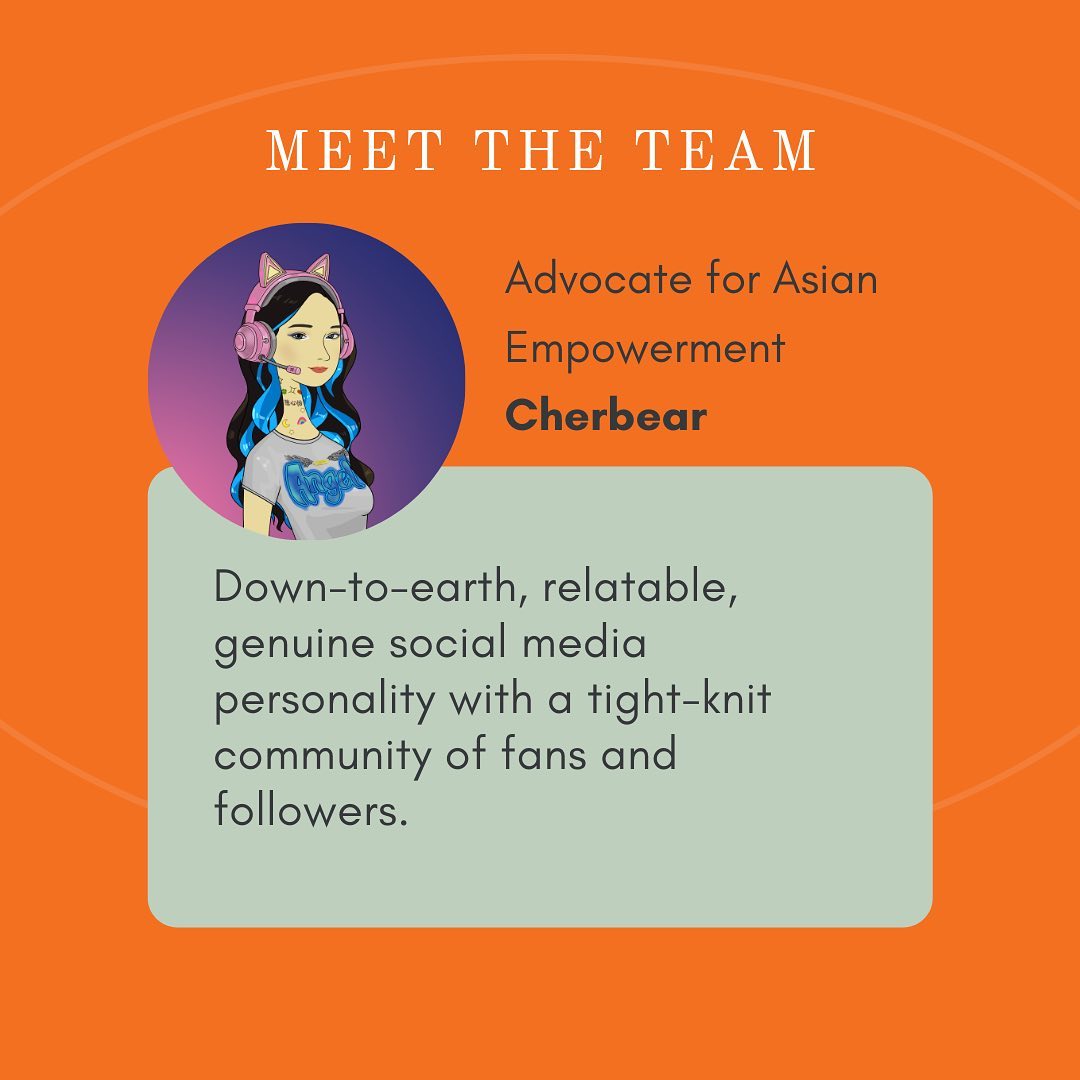 Source
Unless you've been living under a rock, you must have heard of NFTs aka digital assets that represent IRL objects. As an advocate for Asian empowerment in the NFT industry, Cheryl Chin represents 8SIAN, a community that connects and builds a lasting presence of Asian women. Under the organisation, she also promotes female roles in Web 3.0, partially in fashion.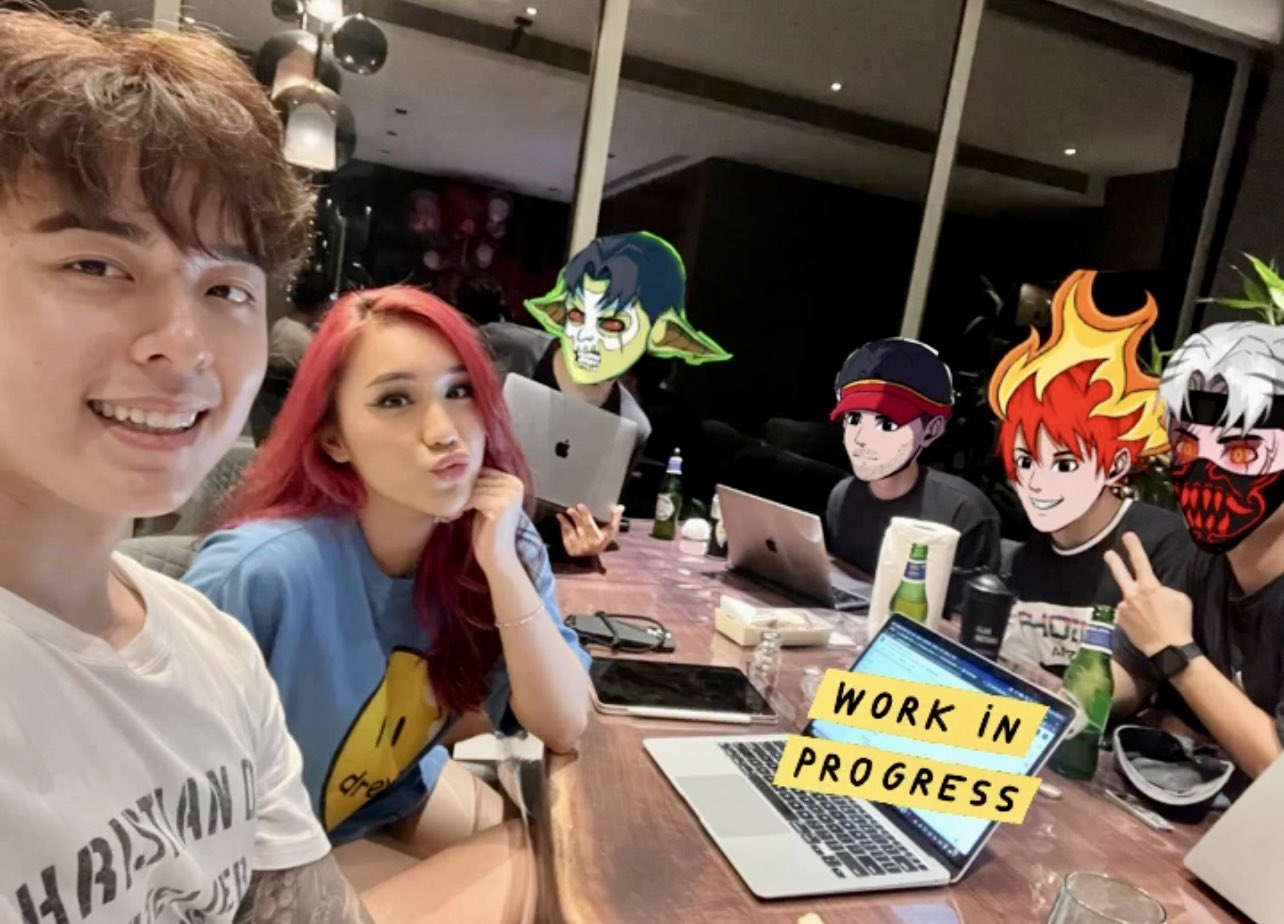 Source
Perhaps because of how her interest in NFT aligns with Titus Low's, she is also part of the team behind his TiloNFT. Since the two are rumoured to be engaged, we just might see more personal and professional collaborations in the near future. 
8. Appears frequently in Jianhao Tan's videos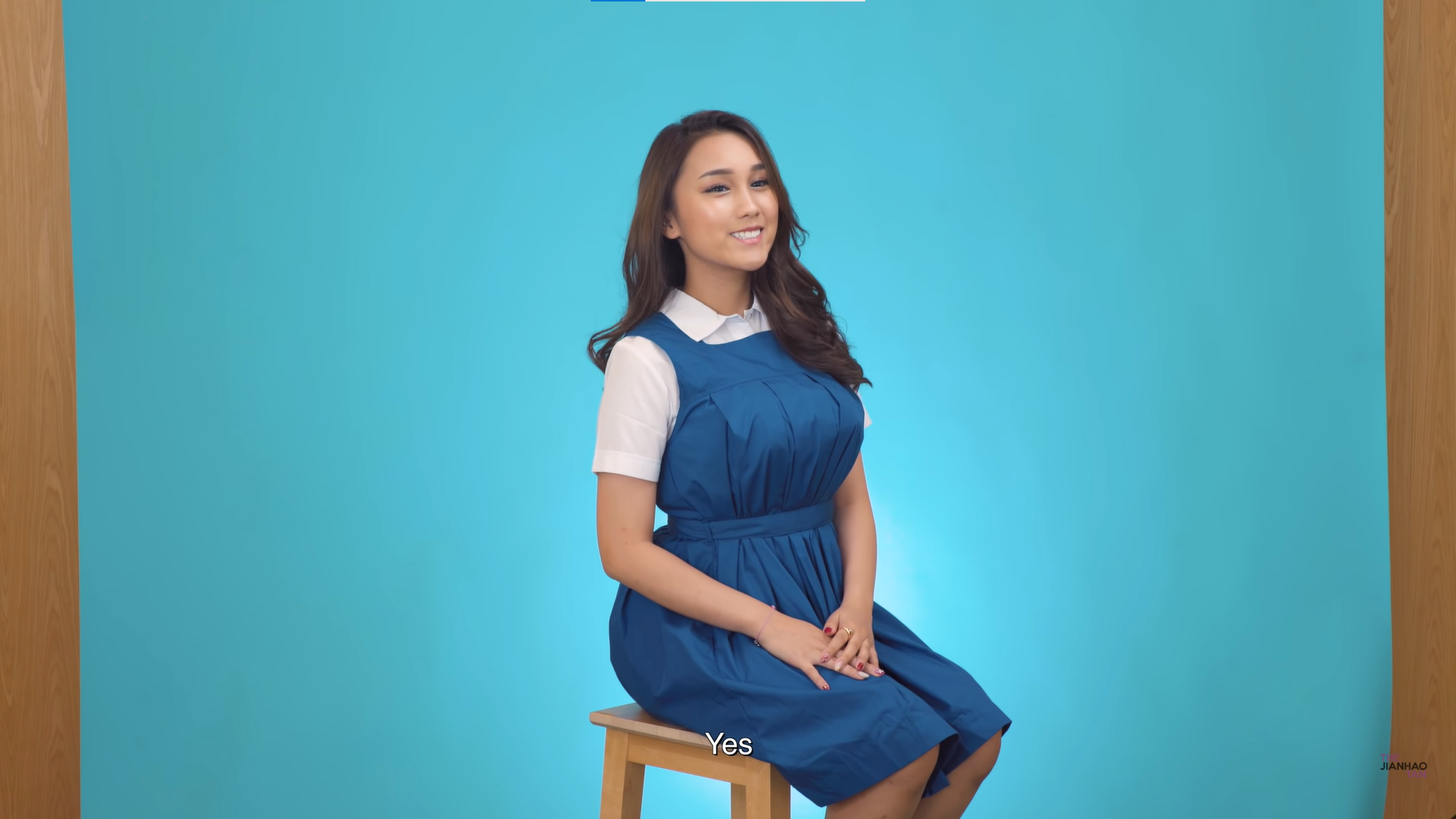 Source
If you thought Cheryl Chin looked familiar, you might have seen her in videos by Singaporean YouTuber, Jianhao Tan. She has been a talent under his company Titan Digital Media since 2019, and plays the role of Cheryl, who is a straightforward and hardworking student.
Under Titan Digital Media's new series The Titan Academy, she also reprised her role as Cheryl. 
9. Met GOT7's Jackson during Coachella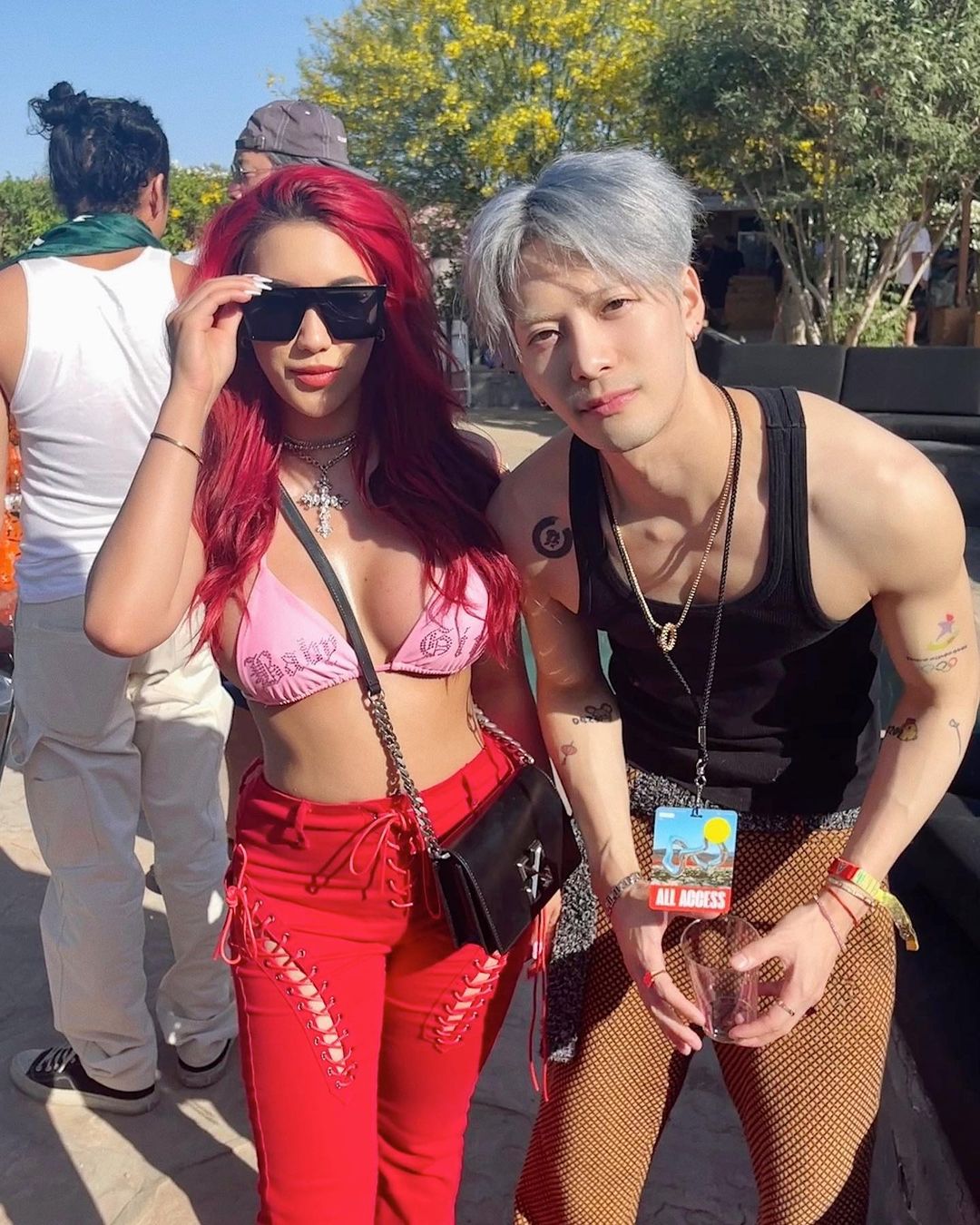 Source
Imagine meeting your K-pop bias and taking a photo with him during a music festival. That's what happened to Cheryl Chin when she attended Coachella this year. 
FYI, GOT7's Jackson has always been Cheryl Chin's inspiration, and she has been a fan of him since she was 12 years old. While she might have put on a calm and collection front in their photo, Cheryl was more than excited to share her experience about the meeting on this TikTok video. 
10. Helped the homeless in Australia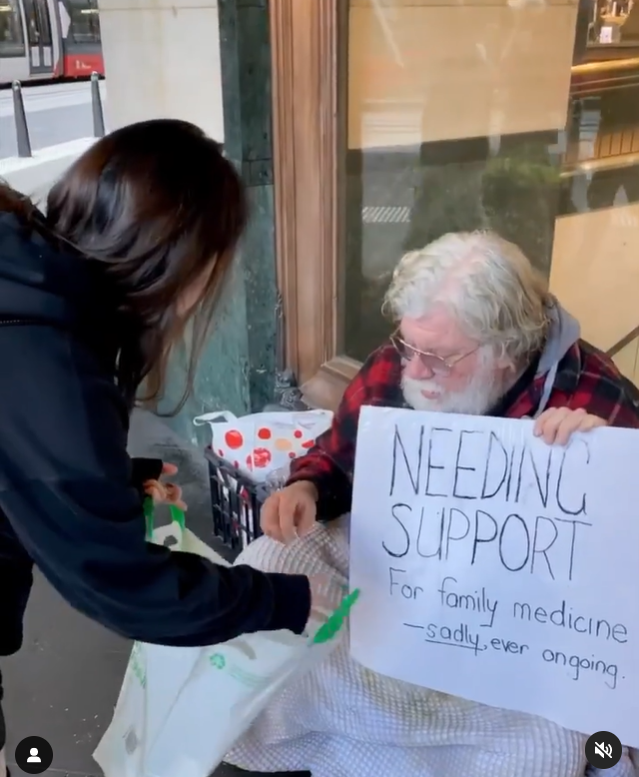 Source
Everyone needs a helping hand, especially those who find themselves lacking a place to call their home. Cheryl Chin and her then-boyfriend Jefo put a smile on the homeless in Australia when they provided them with food and daily necessities. One could easily tell through an Instagram video that the recipients were grateful and touched by their kind souls.
Beyond the glam looks and comedy sketches, it's also nice to see a different side to Cheryl. 
These Cheryl Chin Facts Show That She's A Name To Watch
From being a singer to an Asian NFT community advocate, Cheryl Chin uses the many roles she has attained to spread positive influence. And if her engagement with Titus Low is indeed for real, we also can't wait to see what else is in store for the couple. 
Also read: 
15 Facts About Titus Low, Singapore's Most Subscribed Male OnlyFans Creator