Christy Ng x Hello Kitty Collection
Growing up, many of us would have heard of Hello Kitty, and no, we don't mean the Avril Lavigne song. If you haven't had enough of Hello Kitty with its makeup collection or waffle makers this year, here's a new treat for you. In collaboration with Malaysian brand Christy Ng, the Christy Ng x Hello Kitty collection includes customisable tote bags, pouches, and more. 
Bags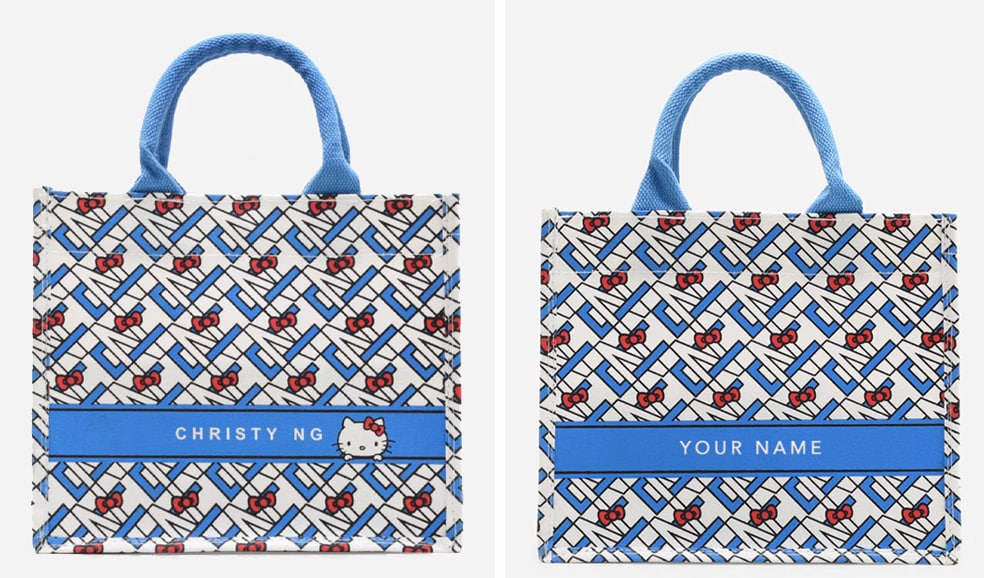 You can add your own name along with the Christy Ng monogram
This Grocery Tote bag is patterned with the famous red Hello Kitty signature bow, with blue tones for the monogram and the bag strap. The tote bag comes in two sizes —  the mini tote has dimensions of 4.75cm x 10cm x 8.8cm while the normal-sized one is 5.5cm x 15cm x 13cm. 
If you like a personal touch to your belongings, here's the best part —  these tote bags are customisable as you can add your name to it. The mini tote costs $16 while the normal-sized one costs $21.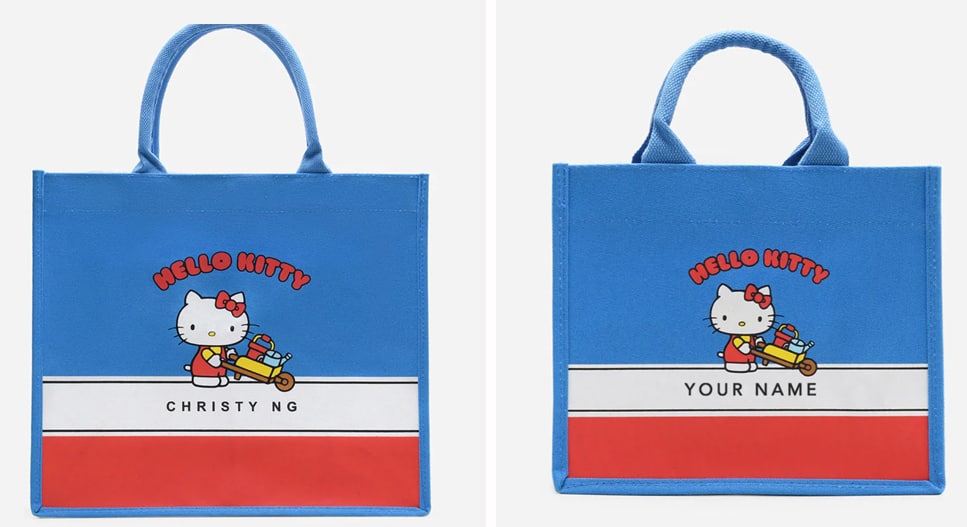 For a more basic but still sweet-looking design, consider this tote bag with blue, red and white tones. A design of Hello Kitty pushing a cart adorns the bag, along with Christy Ng's monogram. Similar to the above tote, the bag is also customisable and comes in two sizes, the mini and the normal-sized bag.   
Both eco-friendly grocery totes come with a magnetic clasp and are water-resistant, as well as canvas linings to secure your items. So come rain or shine, shopping never stops. The mini tote costs $16 while the normal-sized one costs $21.
Pouch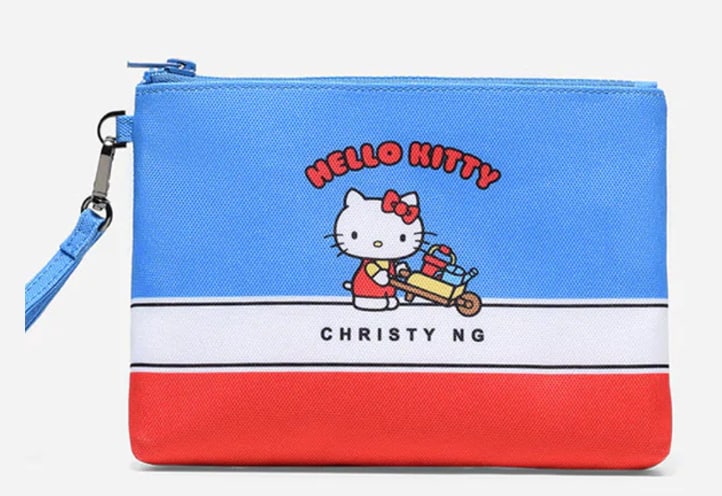 For those who prefer a smaller bag, consider this pouch in a similar design as the tote bag. It comes with a zip and has a strap that you can hang on your wrist. As the dimensions of the pouch are 7cm x 5cm x 1cm, you can use it to place your essentials when you're going for a picnic or to a cafe. 
The pouch retails at $28.
Lanyards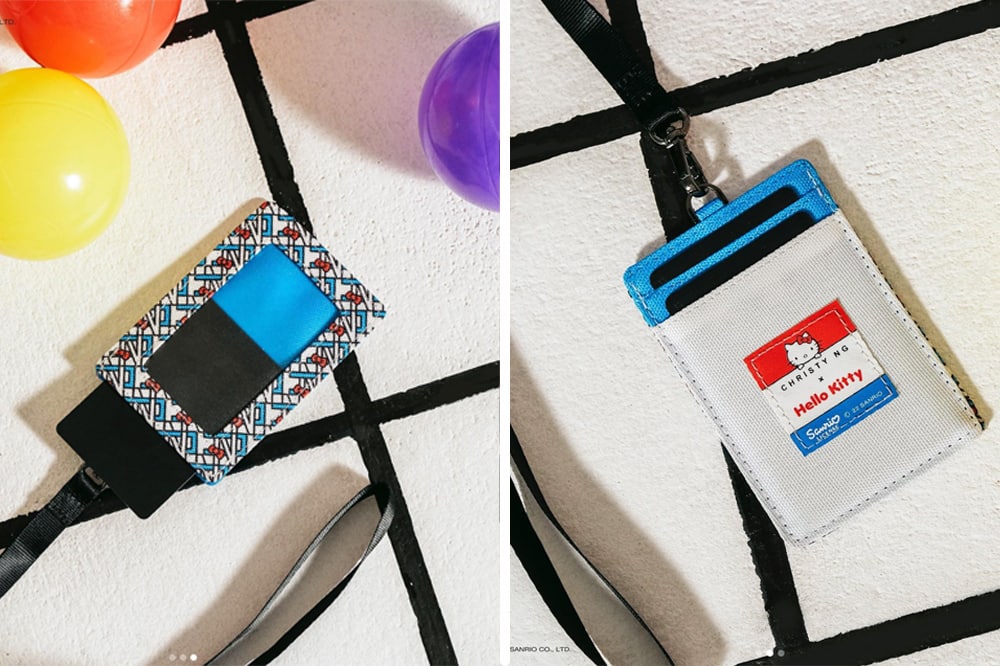 Source
These lanyards are an adorable way to store your EZ-cards when you're running for the train or bus. It comes with red, blue, and white designs with two card slots and a transparent cover. In addition, there is a detachable strap which you can use to hang around your neck. Its dimensions are 2.8cm x 4.1cm x 0.2cm, and they cost $28 each.
These Hello Kitty Accessories Will Liven Up Your Grocery Runs 
Grocery shopping doesn't have to be a dull affair when you can consider these accessories to add a touch of sweetness to your outings. If you plan to get your hands on these kawaii items, you can get them from Christy Ng's website which ships to Singapore. 
All images courtesy of Christy Ng.
Also read:
The New Hello Kitty x Adidas Superstar Sneakers Come In Mismatched Laces & A Kawaii Box