Coca Cola Crocs
It's no secret that Crocs has been making a comeback for a while now. While chunky platform sneakers such as Nike Air Max have also been in trend, platform clogs are here to provide an even cuter alternative for our feet. 
Spurring unique collabs with celebrities like Justin Bieber, Crocs has now launched a collection inspired by Coca-Cola so you can incorporate your favourite drink into your OOTD.
The design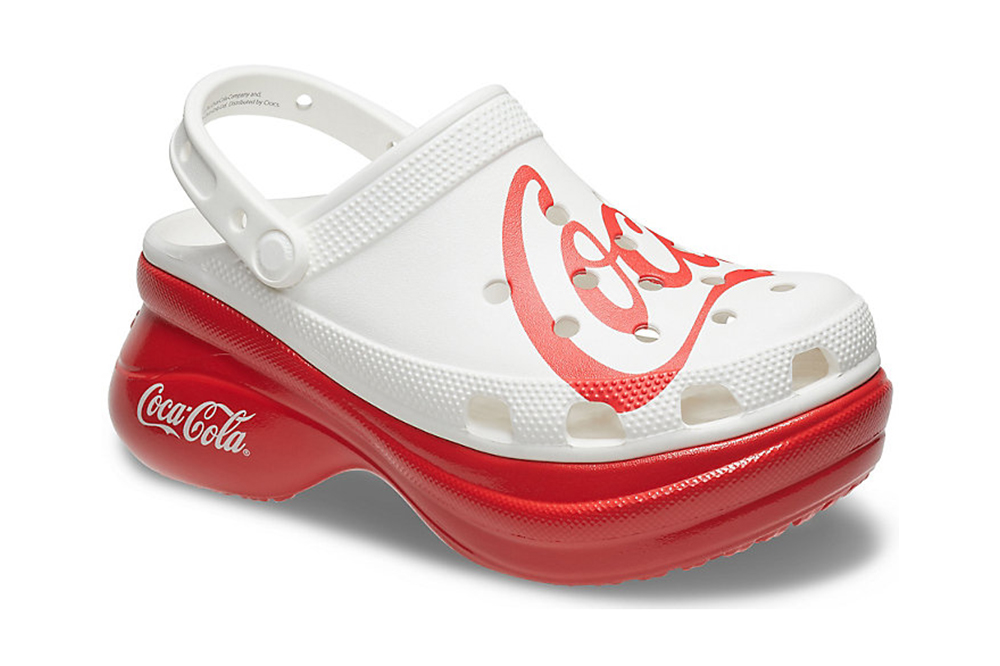 The Women's Classic Bae Clog features duo-colours of white and red, with the white upper highlighting the Coca-Cola logo running across the top. Meanwhile, the bright red platform sole is what gives these clogs an extra height boost, with the Coca-Cola logo once again making its appearance on the side of the heels.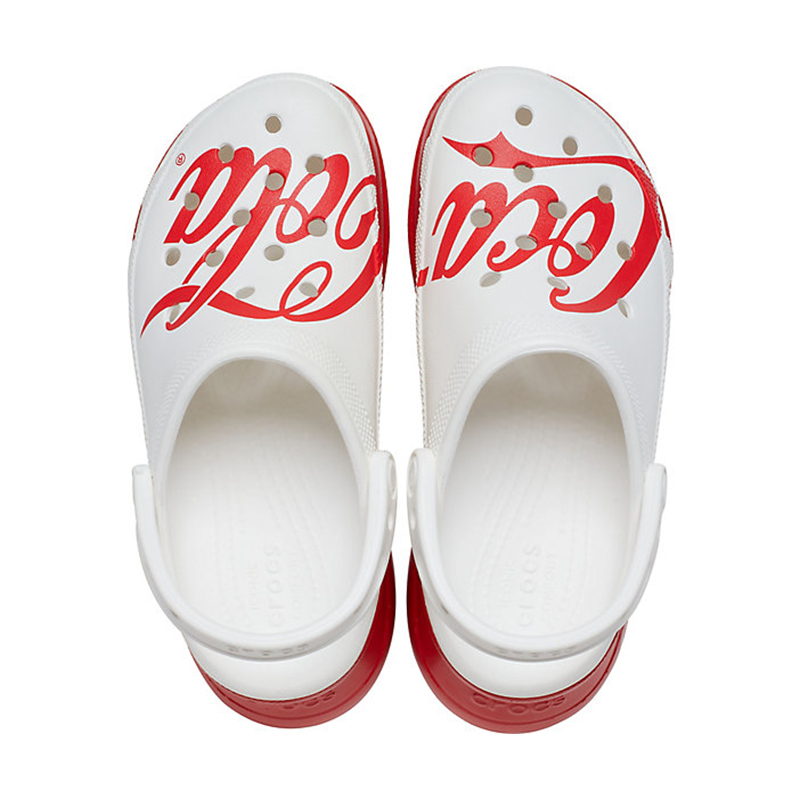 The words "Coca" and "Cola" are split on each side of the clog, coming together to form the complete logo when you stand with your feet together. With these bold and unique prints, it'll be hard for your friends to miss you from a distance. 
Lastly, it's not a classic pair of Crocs if it doesn't have its iconic holes and a backstrap for personalising with Jibbitz charms. The Women's Coca-Cola X Crocs Classic Bae Clog retails at $99.95.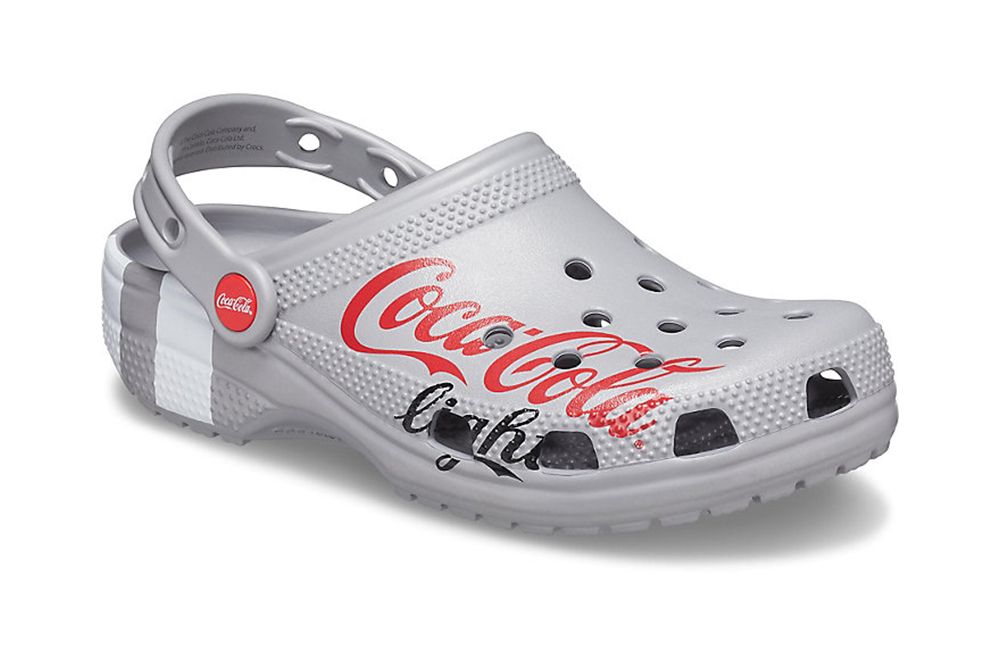 If you're more of a Coke Light drinker, don't fret, there's a clog for you too. Inspired by the grey colours on the Coca-Cola Light can, these clogs also feature the drink's iconic logo on each side of the shoe. 
A bright red Coca-Cola revet connects the backstraps to the clogs. FYI, this is what makes your Crocs straps so easy to switch from sandals to slide-ons — an extra hidden detail that can't be missed.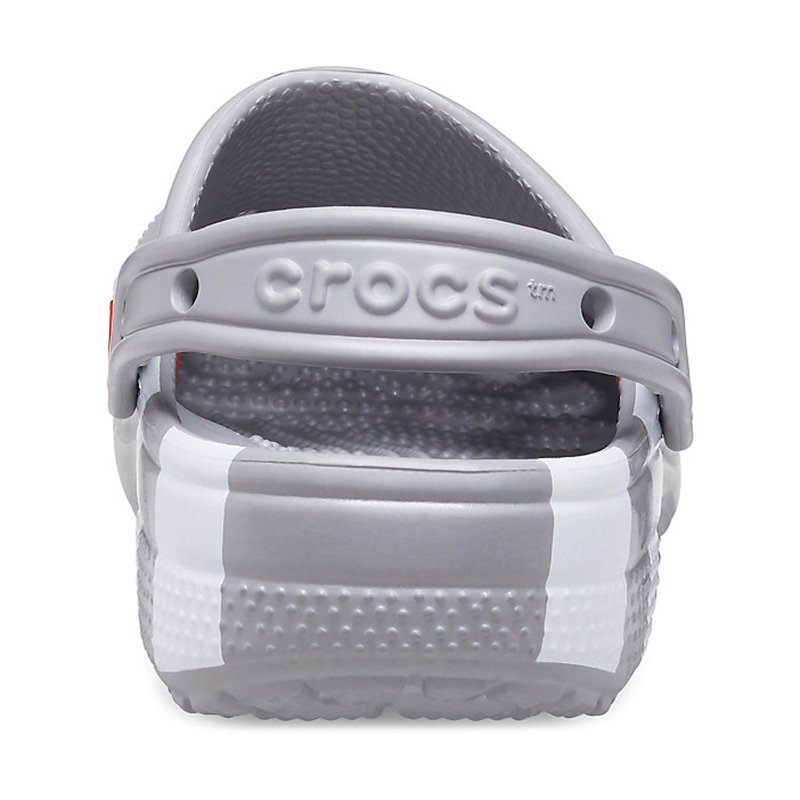 The Coca-Cola Light clogs detail down to its white streaks on the heels that resemble the drink can itself. With its monochrome colour scheme, this pair is perfect for minimalists who want to stick to a simpler style. 
The Coca-Cola Light clog is retailing for $69.95.
Also read:
This Korean Streetwear Brand's New Collection Lets You Rep Your Favourite Drinks Without Hoarding Them
Jibbitz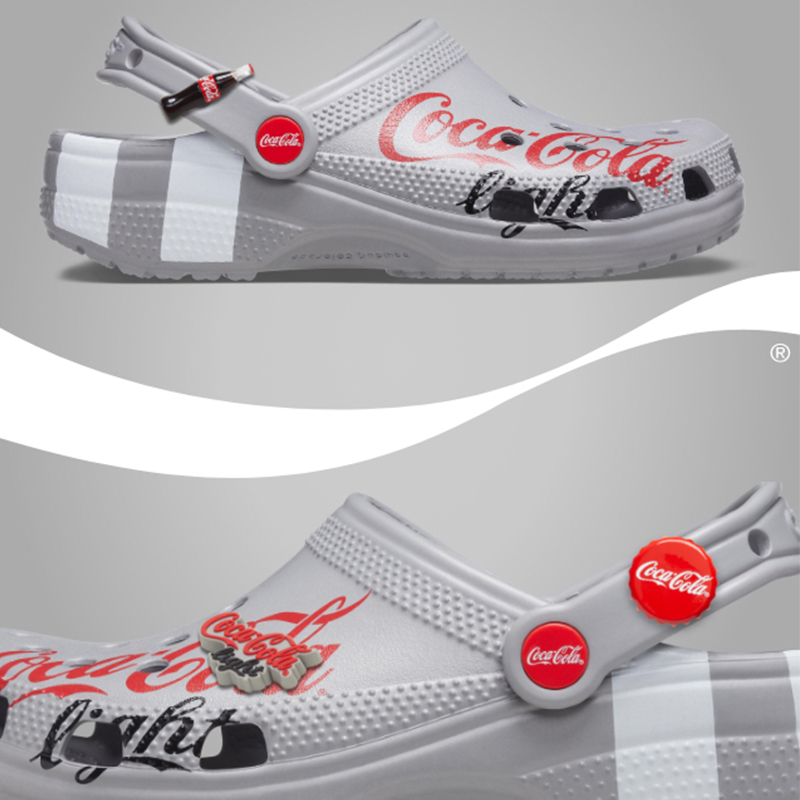 A major feature that makes our Crocs so fun to wear are the personalised Jibbitz that you can slot into the holes. The Coca-Cola Crocs collection also comes with Coke-inspired Jibbitz such as a retro Coke glass bottle and bottle cap. 
For those who are interested in getting the Coca-Cola Light clogs, there is also a matching Jibbitz of the logo to pair with your new kicks.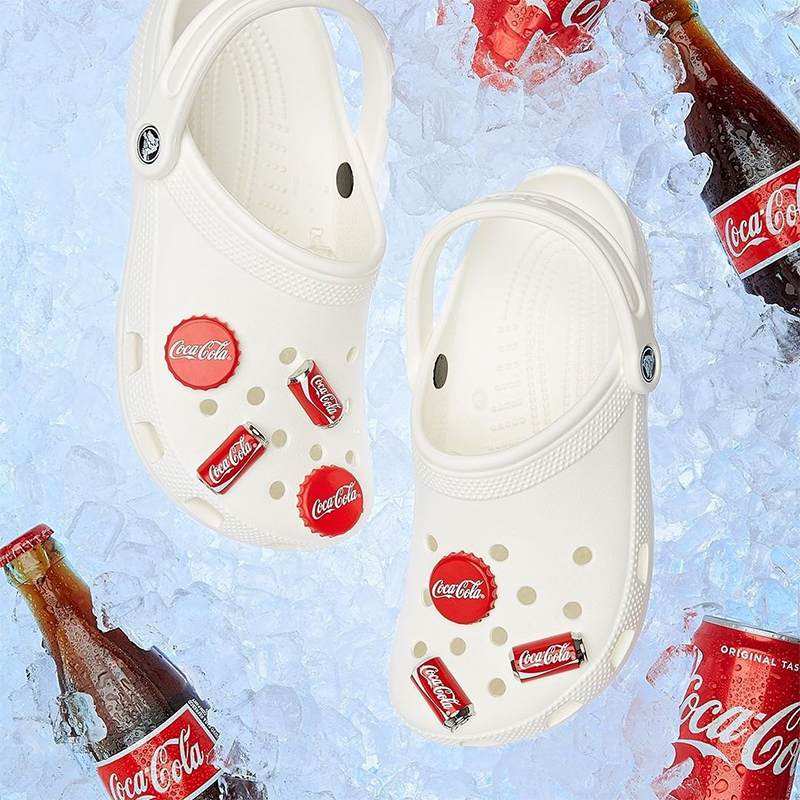 For fans who've been following Crocs' releases, these Jibbitz may look familiar. Last year in December, Crocs released the Coca-Cola bottle cap Jibbitz along with 2 Coke can designs. With a range of adorable Coke Jibbitz, now you can customise your refreshing pair of Crocs according to your style.
South Korea exclusive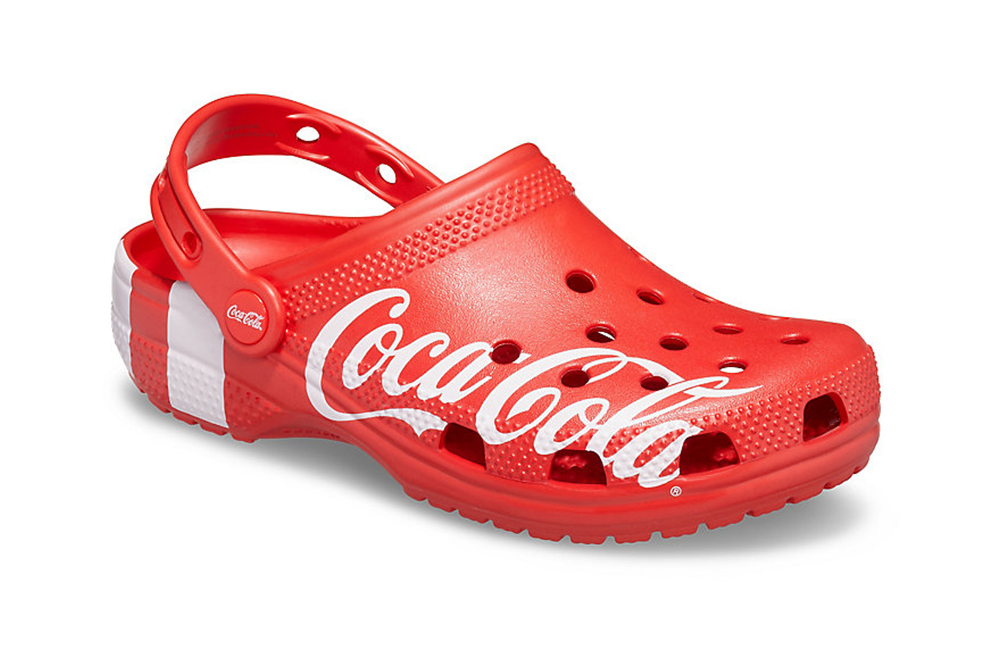 On top of these 2 designs, South Korea has also released an exclusive pair of Coca-Cola clogs in red. The design is similar to the Coca-Cola Light clogs, with white streaks on the heels. As Crocs Singapore has already released the first two designs here, hopefully this pair will make its way to Singapore soon too.
These Coca-Cola Crocs Are Perfect For Soft Drink Lovers To Level Up Their OOTD
Whether you love or hate the design of Crocs, you can't deny its comfort and practicality. The Coca-Cola x Crocs collection is available on Crocs Singapore's website and in Crocs stores. For every pair of classic clogs purchased, you'll be entitled to one free Jibbitz charm. As these limited-edition Coca-Cola clogs are selling fast, make sure to cop a pair with your bestie ASAP. 
Also read:
This Local Designer Created Ice Kacang & Cendol Sneakers So You Can Look "Cool" For The Hawkers