Cost Of Nightlife In Singapore
Now that Covid restrictions have officially been lifted, it's safe to say that Singapore's nightlife is finally back in full swing. With the return of ZoukOut last year and the opening of new clubs such as Prism and Hell, there's even more reason to stay out late partying the night away. 
However, it's no secret how expensive a drinking session can be, especially if you're planning to head for the dance floor after as well. Eight Gen-Zs shared with us how much they spend on drinks and clubbing in a night and some tips they have to save more. 
Some names have been altered to protect the identities of our interviewees. 
$50 or less
1. "Book a Grab in advance"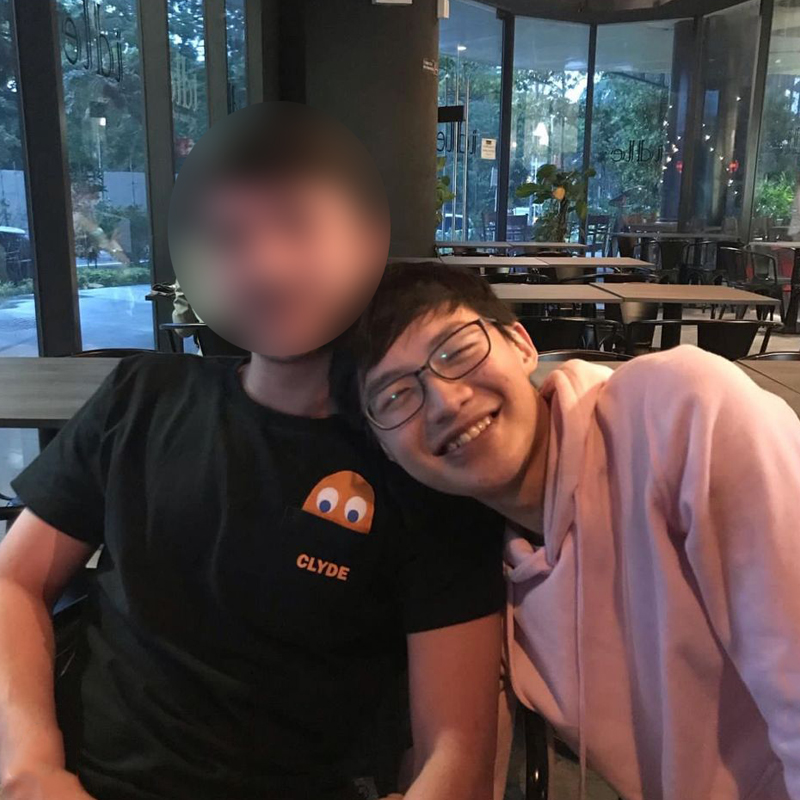 Image courtesy of Marcus
"I don't drink or club often. When my friends and I go out we spend about $50++ each at a bar. We usually go to Idle Bar as it has a free-flow alcohol buffet. For the price, it's okay but we tend to spend more on food. I wouldn't spend more than $50 a night — if I go over budget I will regret it. 
It helps if you book a Grab in advance and split the price. Thankfully I have a friend in my group who doesn't drink, and he usually drives us home. You can even try to bring your own snacks to the bar, some bars are cool with it". 
– Marcus, 24
Between $50 to $100
2. "Go for themed events as pricing is cheaper"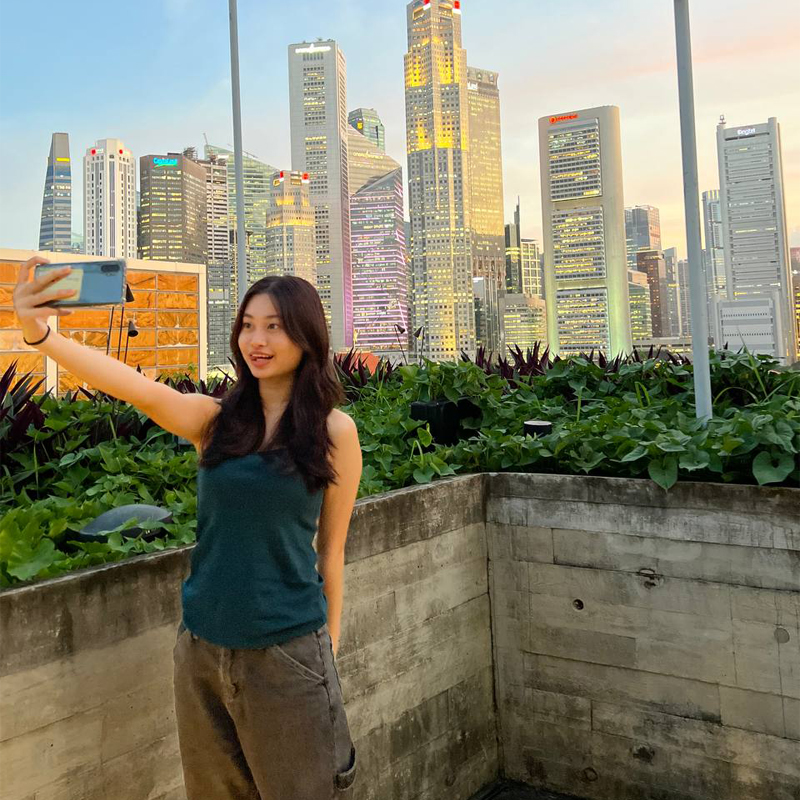 Image courtesy of Berlyn
"When I was actively clubbing, I went once a week. Most club tickets cost around $30 to $40 per night, and my friends and I would buy soju from convenience stores as the drinks in the club are expensive. 
As a student, I would consider this amount to be a lot as most of us rely on intern pay or part-time jobs, so there isn't a steady income. However, I go to bars and clubs to relieve stress and have time away from worries like school. 
If it's a clubbing night, I try not to spend over $60. For casual drink sessions, I'll try to not go over $30. The money spent is definitely sometimes regrettable as I could've saved it and invested in other things, but the experiences and bonds I make are something I can't buy. 
I would suggest skipping pre-drinking if you're sociable, as there will be people who want to buy you drinks. When you're going home, try booking your car an hour or 15 minutes before 3am as that's when the price surges. If you want a cheaper club experience, try going for themed events as the pricing for these are around $25 to $28, and usually include a free drink too."
– Berlyn, 20
3. "Cycle home instead"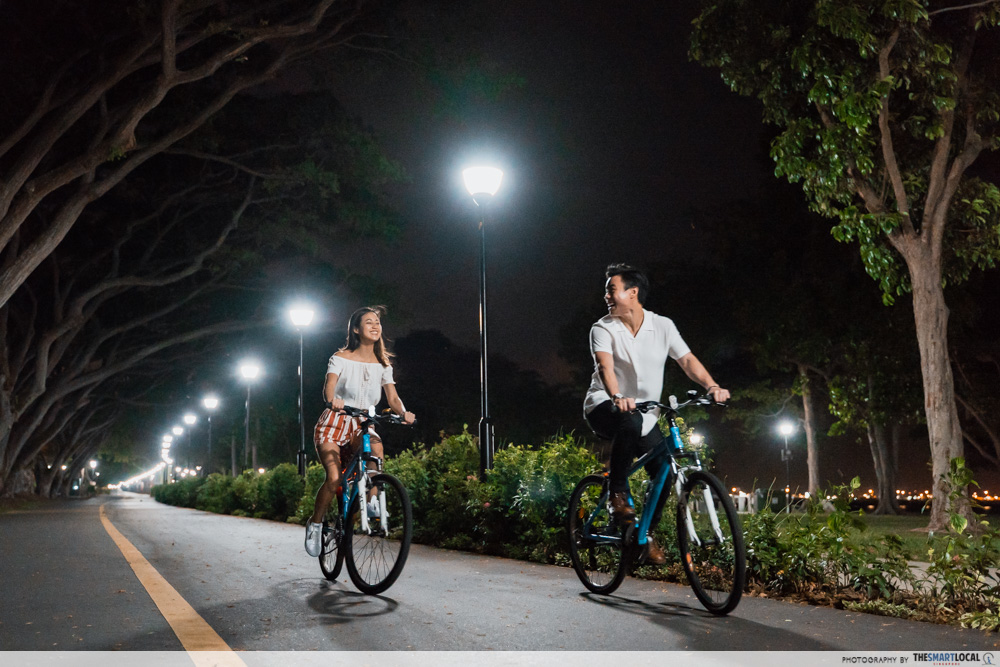 For illustrative purposes only
"I drink one to two times a month. I'll probably spend $30 for entry if I go clubbing and around $30 for Grab. I don't pre-drink as it doesn't do much for me, and people usually offer drinks at the club anyway. If I drink at bars such as Stickies and Kings, I'll spend about $40 to $60, and another $10 to $20 for dinner. 
I do consider this amount expensive, as I've been trying to save and invest my money recently. The maximum I would spend in one night would be $80. 
I would suggest not pre-drinking if you're clubbing as sometimes you can just get excited from the music. I also only go clubbing on Ladies Nights as it's free entry for girls. When you're going home, you can also try other affordable apps such as ComfortDelgro. To save even more, you can cycle home instead if you're not drunk. 
When you're drinking, go with as many people as possible, so you have more people to split drinks with. Happy Hour is a good way to save on drinks too."
– Ella, 20
Also read: 
18 Bars In Singapore With Alfresco Seating For Extra Chill Vibes On Your Date With Bae
4. "Research the DJ first so you enjoy the music"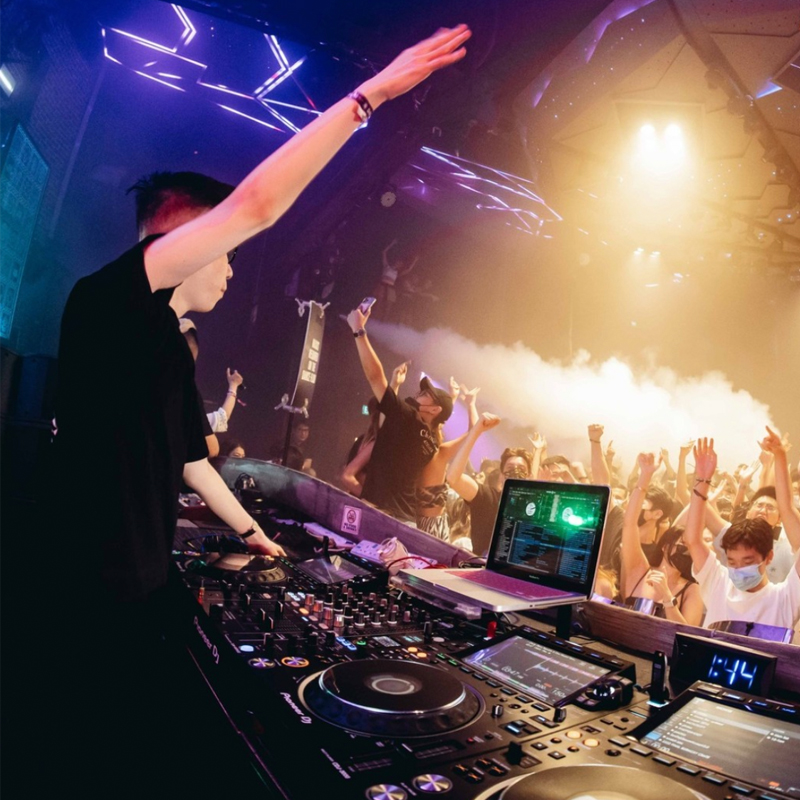 Source
"I drink and club at least once or twice a month. When I go drinking, I spend about $30 to $40, while clubbing at places such as Cherry Discotheque and Zouk can be about $75, inclusive of pre-drinks, food, and entry. This is pricey but still reasonable. 
I'm willing to spend $100 and below for clubbing but lower than $60 for pre-drinking, as clubbing requires an entrance fee and has drinks with it. 
I would suggest leaving early so that the Grab prices are not too steep or find friends to share your ride with. I recommend also going clubbing during event nights only, and to research the DJ so you won't find the experience a waste. You can also pre-drink at someone's place instead of a bar."
– Brendan, 20
5. "Go to 7/11 to get instant noodles instead of HDL"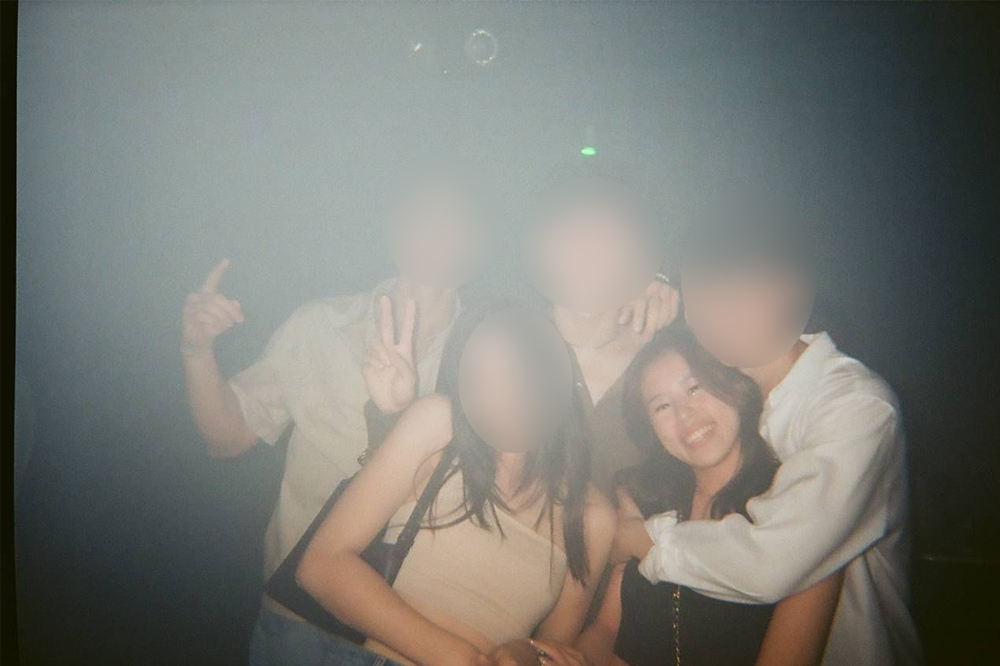 Grace and her friends on a night out
Image courtesy of Grace
"I drink once every two months, and I club once every few months. I spend about $50 to $100 depending on where I'm going. Usually, $50 goes to club tickets, $30 for a Hai Di Lao supper, and $20 for the Grab home, unless my boyfriend picks me up. 
I usually drink at my friends' houses, if not we'll go to Stickies or Chambers as my friends have bottles kept there. I consider this price range average or even "affordable". Many can spend $100++ or even thousands on a night out. 
I would spend $100 maximum. It can feel sian that I'm able to spend so much in a few hours. However, I take it as a treat to relax and have fun. 
I suggest Grabbing together with friends that stay around you as it's safer. I also usually hold sleepovers at my place so my girlfriends and I can just hitch a ride back to one location when the night ends. Also, if you're hungry afterward, you could opt for 7-Eleven instant noodles instead of giving in to Hai Di Lao cravings."
– Grace, 21 
More Than $100
6. "Wait up for the first train"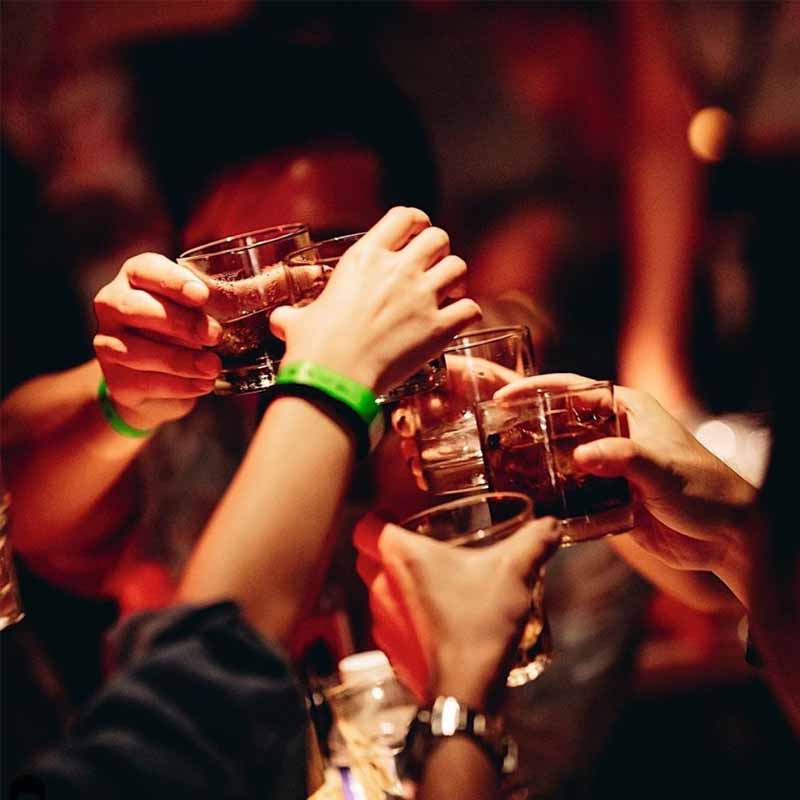 Source 
"I've only clubbed three times, and I usually spend around $30 on pre-drinking, $30 to $50 for entrance fees, $70 on drinks inside, and $30 on Grab. I feel like this amount is a lot, and I end up regretting it, due to the overpriced drinks and the transport home. 
I would recommend going on Telegram chats for Grab sharing, or even waiting up for the first train. When clubbing, make sure you go with different groups of people and don't waste money pre-drinking as you can usually get free drinks from people." 
– Evan, 19
7. "Buy pre-sale tickets online"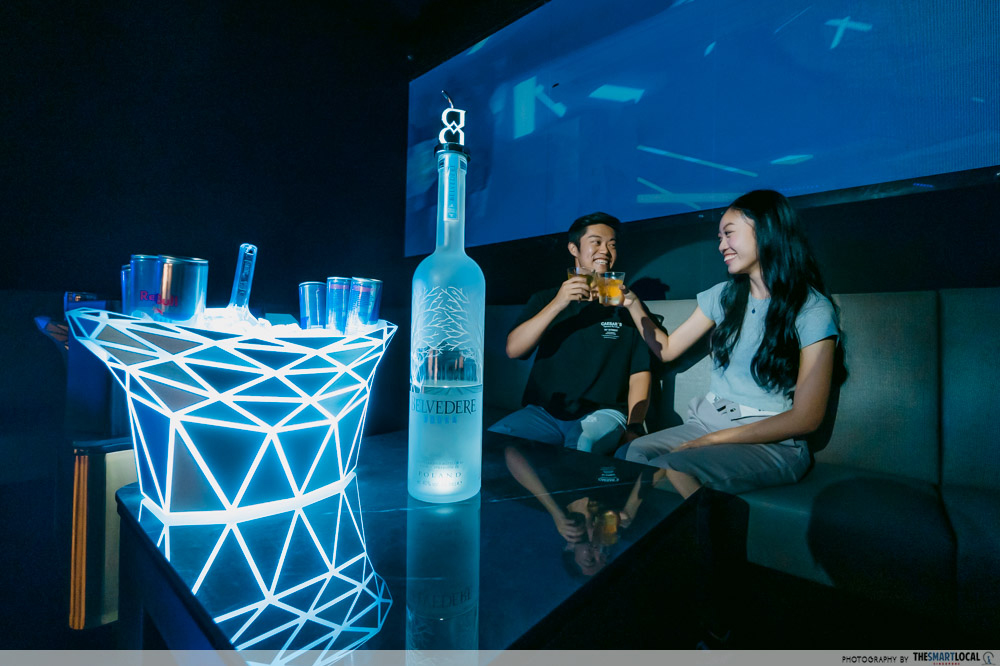 For illustrative purposes only
"I used to drink two to three times a week and club at least once every two weeks. If I pre-drink before going clubbing, I would spend about $50 on drinks, another $50 on tickets, and $40 for a ride home. If I drink in the club, it would cost about $90, inclusive of drinks and tickets. 
I pre-drink at cheaper bars such as Bottoms Up, and spend about $40 to $50 there. If I'm going with a group of five and more, we will buy drinks at the club as it's cheaper and a table or sofa comes with it. I would normally spend around $100 on a night out, which is a lot, as I can spend more than my one day worth of pay just on drinking and clubbing. 
I would suggest buying presale tickets online, as they are around $7 cheaper for clubs such as Cherry and Drip. Avoid pre-drinking with others, as you sometimes end up spending more than you'll actually drink. Instead of going home immediately after clubbing, consider staying over at your friends' houses or head back with public transport in the morning."
– Jenna, 19
8. "Use guest lists for free entry to some clubs"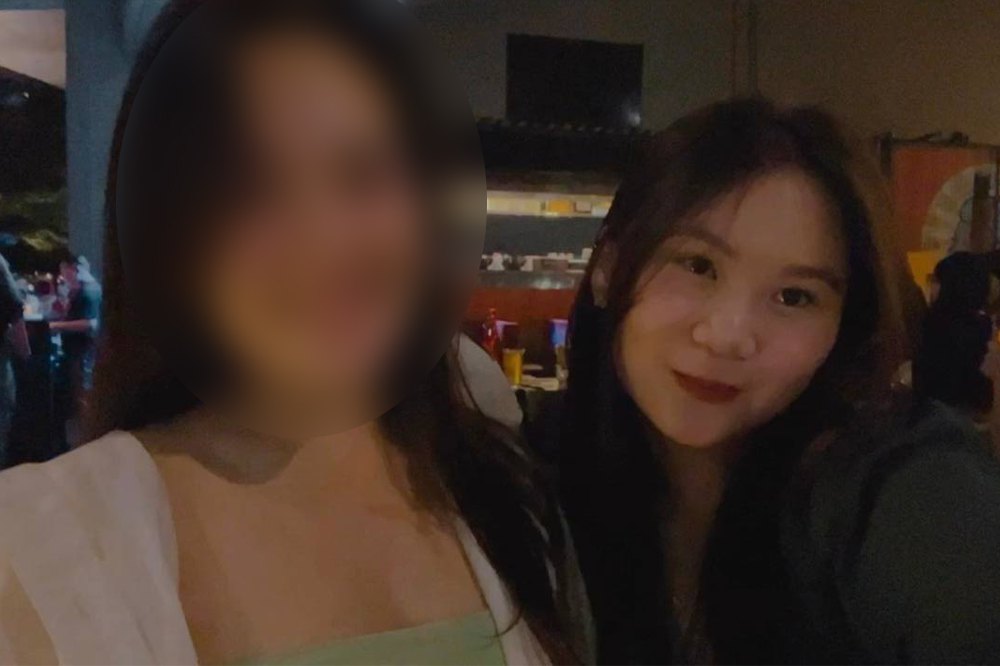 Image courtesy of Rachelle
"I drink and club once a week but it's decreasing to fortnightly. I spend about $70 on pre-drinks, $20++ on Grab, but the total including other expenses such as entrance fee and supper can go up to $150 to $200. 
This amount isn't a lot for me as alcohol in general is quite expensive, and I only consider it expensive if I don't drink much, but I usually do. Plus, my friends and I usually open a table at the club as well. The maximum amount I would spend in a night is $200. It seems reasonable for a night out, and I only regret if I get really drunk or I didn't have fun. 
I would suggest ladies to go on ladies nights, or to use guest lists for free entry to some clubs. When you're going home, try to book your ride further away from the club. Walk away from popular spots or leave earlier to get cheaper rides, as your rides usually get accepted faster."
– Rachelle, 20 
These Tips From Gen Zs Might Help You Save More On Your Next Big Night Out 
These tips from Gen Zs on how to save money when you're out clubbing or drinking might just save you from burning a hole in your pocket. While budgeting is important, do also remember to drink and have fun responsibly!
Cover: Source, TSL
Also read:
10 Nightclubs In Singapore Other Than Zouk, Including Those With Free Entry & Themed Nights