Estée Lauder x Disney Collection
Last year, Estée Lauder introduced us to their Disney princess collection with royal favourites such as Ariel and Mulan. To celebrate the upcoming holidays this time round, the beauty brand has teamed up with Disney once again to release a series of solid perfumes and compact powders in designs of Mickey and Minnie Mouse.
Compact powders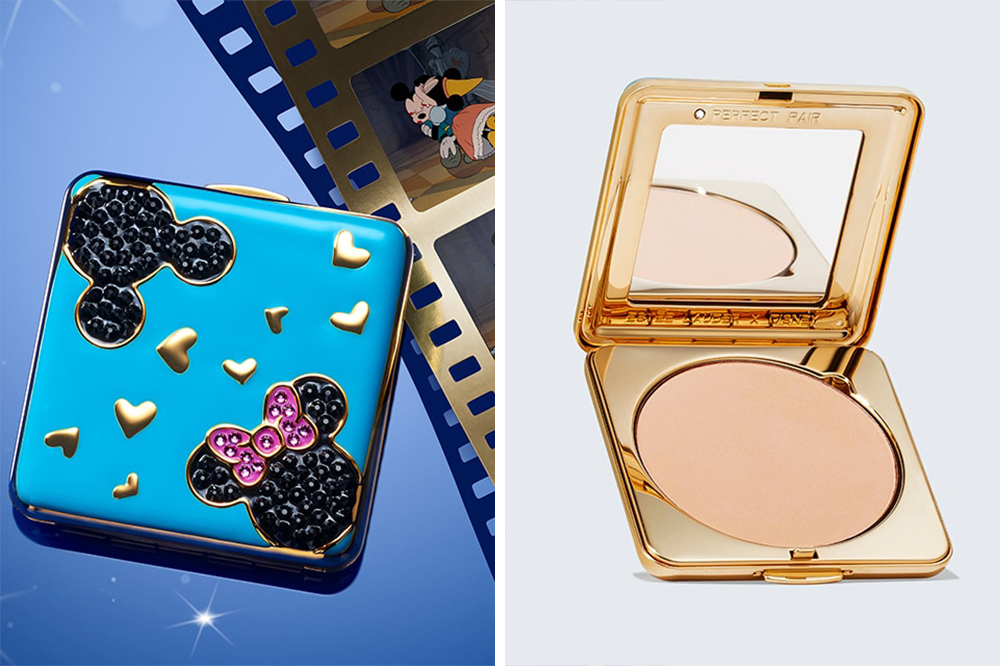 Inspired by the magic of Disney, this collection is designed by luxury jewellery designer and storyteller Monica Rich Kosann. The compact powders come in 5 different shades along with a mirror to ensure that you can touch up your makeup while on-the-go.
The Perfect Pair compact powder showcases motifs of the power couple Mickey and Minnie on the cover. Surrounded by hearts in a blue square-shaped design, it is retailing at $200.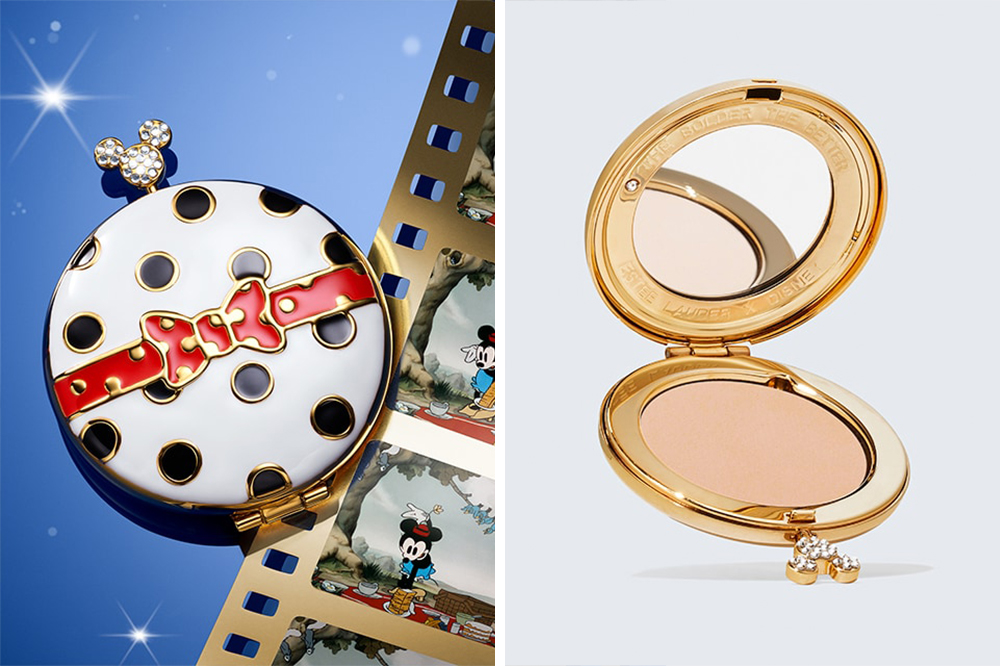 The Bolder The Better compact powder has a monochrome design of polka dots, reminding us of the Cruella movie that was released earlier this year. It comes with a studded diamond clasp of Mickey's silhouette to give off an elegant look. It is retailing at $175.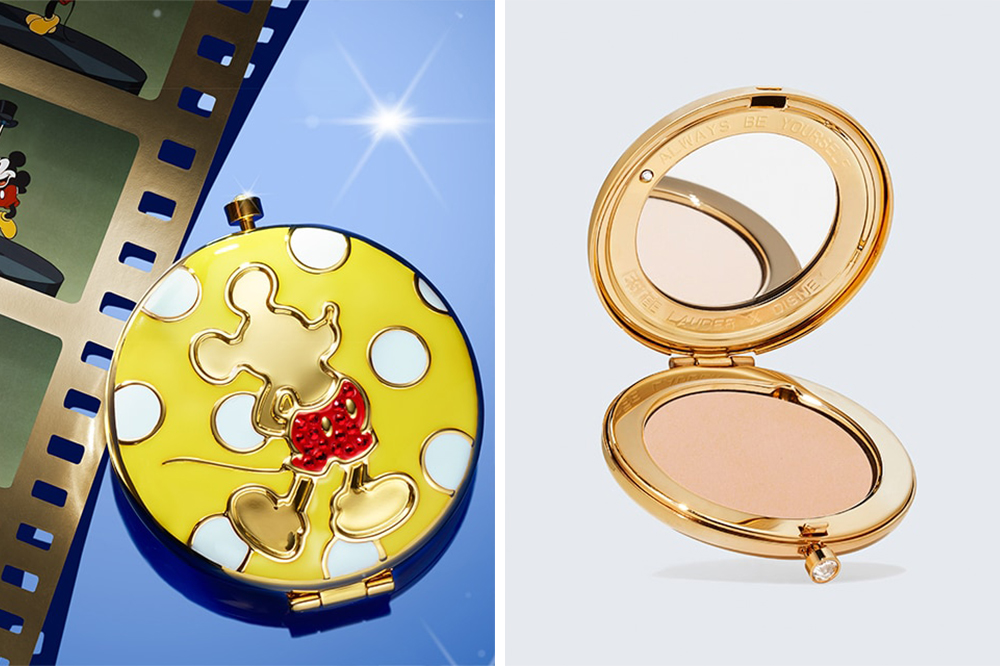 The Always Be Yourself compact powder takes on a more vibrant design of yellow and white polka dots. A silhouette of Mikey's full body can be seen on the cover, with emphasis on his iconic red shorts. It is retailing at $175.
Each compact powder is also refillable with Estée Lauder's Perfecting Setting Powder and includes a velvety pouch to keep it safely in your handbag.
Also read:
The Pomelo X Disney Princesses & Villains Collection Lets You Live Out Your Modern Fairytale
Solid perfumes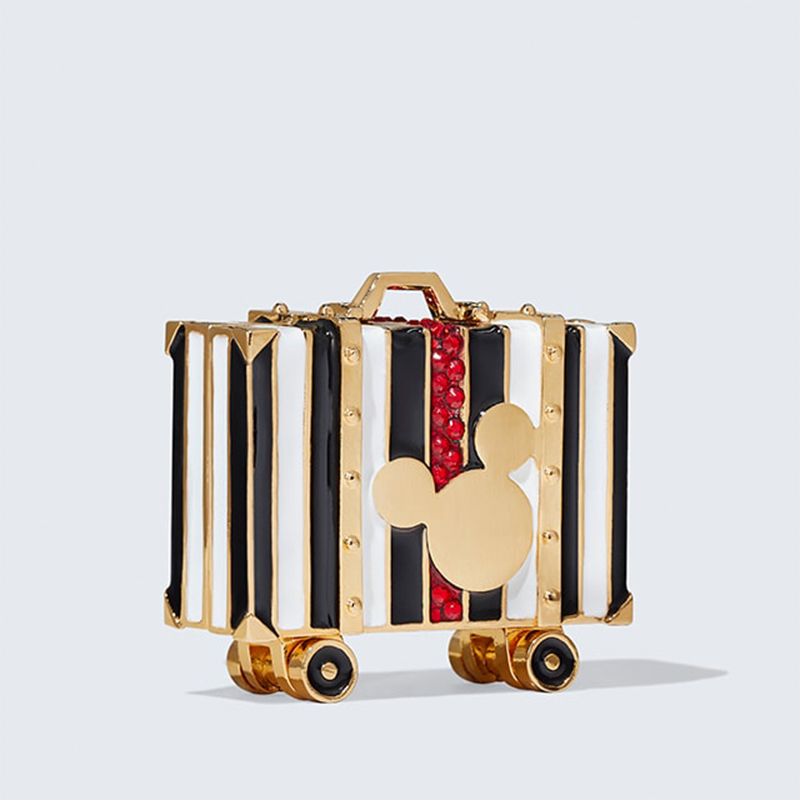 While you're out on a date with bae, wearing perfume can help to enhance the romantic mood. Add some fun while you're dolling up with this solid perfume that's adorably shaped like a luggage. It contains Estée Lauder's scent Beautiful.
Titled "Say Yes To New Adventures", this perfume design has us longing for the days of leisure travel once again. Fun fact: the wheels can actually roll about like an actual luggage!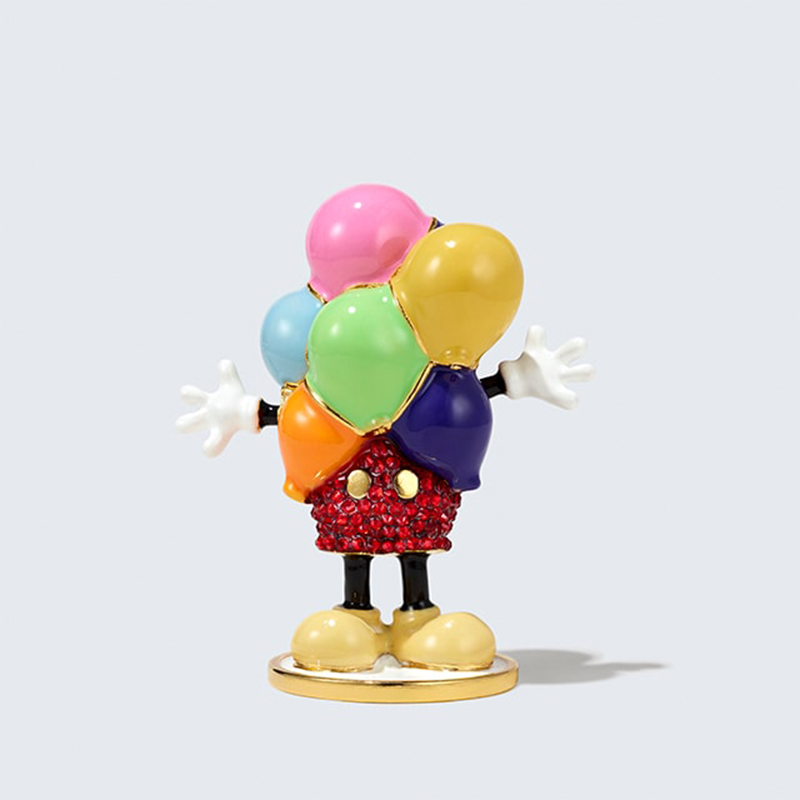 This next perfume features Mickey being swarmed by colourful balloons just like Carl's house in the movie "Up". Estée Lauder once again focuses on charming details on the perfume such as Mickey's moving hands, doubling as a fun figurine to display in your house. 
The To Laugh At Yourself Is To Love Yourself perfume contains the scent Beautiful Belle.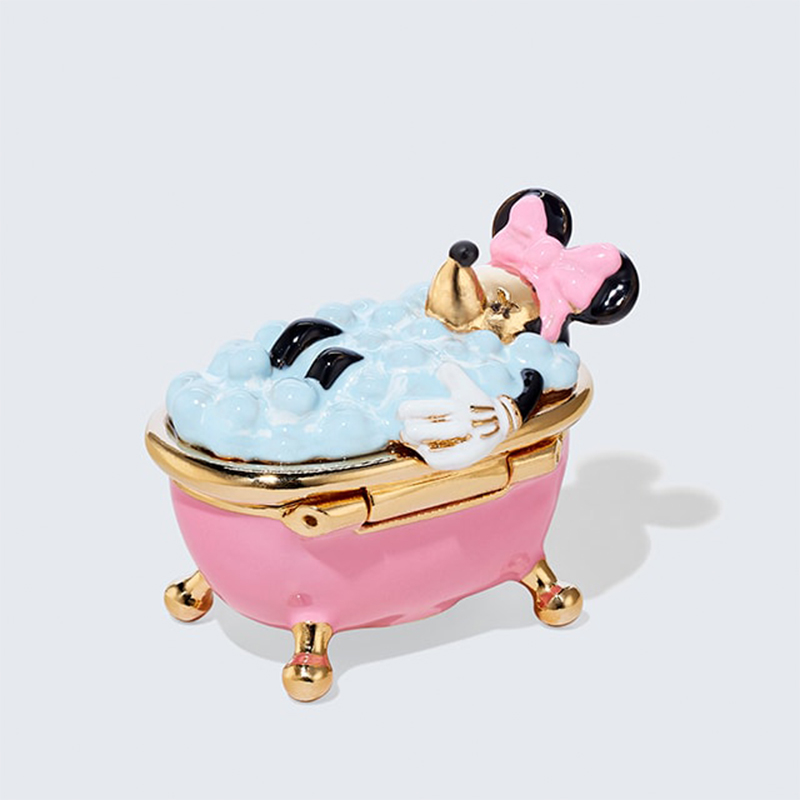 This Minnie-inspired perfume reminds us all that there's nothing more important than taking a break and focusing on self-care. Featuring Minnie stretching out in a luxurious bubble bath, the perfume is titled "Caring Is In The Little Things". 
It contains the scent Pleasures, a fitting title for Minnie's personal nua time. All the solid perfumes are retailing at $300 each.
This Estée Lauder x Disney Collection Will Add Some Magic To Your Upcoming Holidays
Channeling magical wonder and childhood nostalgia, this Estée Lauder x Disney collection is the perfect gift to get your girlfriends for the upcoming holidays. From 1 November 2021, this limited edition collection will be available on Estée Lauder's website and at Estée Lauder Marina Bay Sands.
All images courtesy of Estée Lauder.
Also read:
The New Disney x Mayer Collection Has Items Like An Air Fryer Featuring Mickey & Friends Exploring SG