ETUDE x Loacker Collection
Adding onto the sweetness of Valentine's Day, ETUDE is collaborating with Loacker to release a wafer-inspired makeup collection for your upcoming date look. Just last year, ETUDE introduced a HERSHEY'S KISSES collection with eyeshadow palettes shaped like the chocolate treat. At this point, it's safe to say that the makeup brand is ensuring you'll always look like a snacc. 
The collection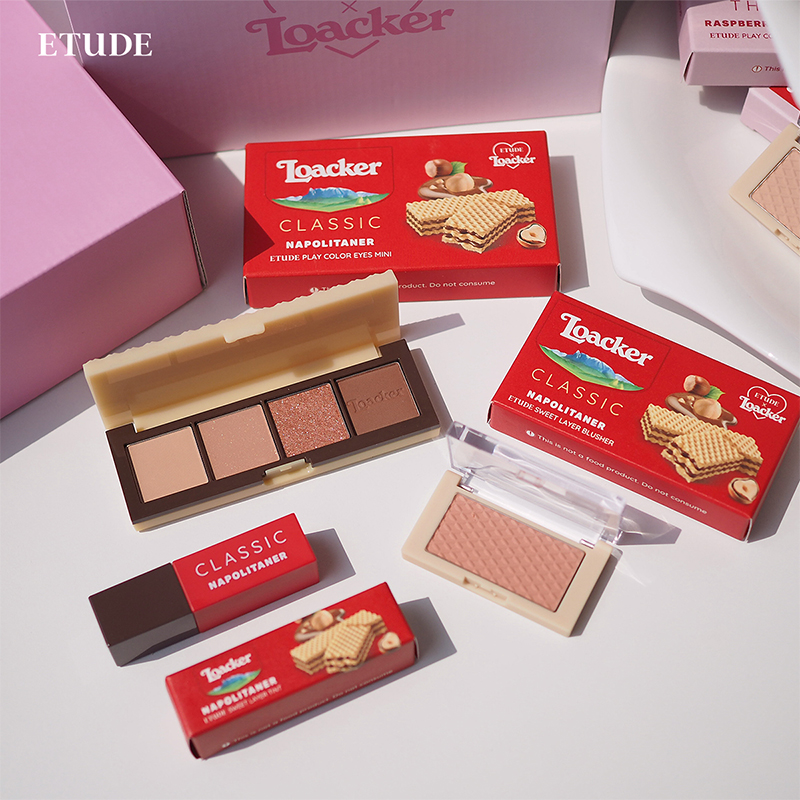 The collection features 3 sets of eyeshadow palettes, blush and lip tints named according to Loacker's well-loved flavours: Napolitaner, Vanilla and Raspberry Yogurt. Each item comes in the brand's iconic wafer packaging — hopefully you won't mix them up with your actual snack. 
Eyeshadow palettes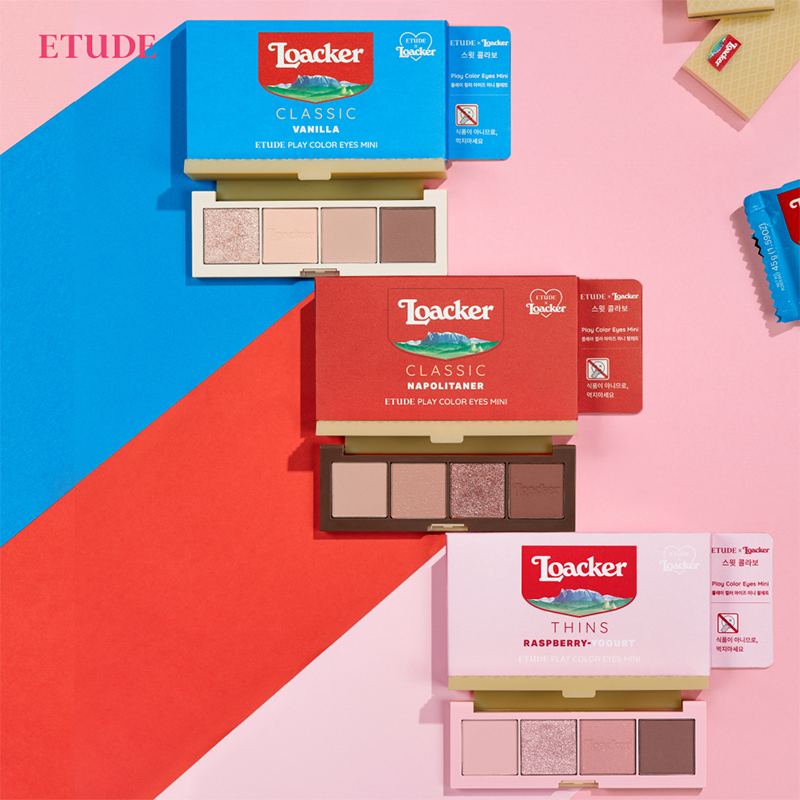 Depending on the makeup look you're going for, the 3 eyeshadow palettes offer 4 different shades with finishes ranging from glitters to matte. Those who prefer the no-makeup makeup look can go for the Vanilla palette, which comes with a nude quad to smoothly blend into your eye crease. 
It's true that masks cover half of our faces now, but you can take this opportunity to try out a bold eye makeup look with the Napolitaner palette. With darker browns and a sparkling glitter, this set is perfect for a romantic date at an atas restaurant. 
Otherwise, you can enhance your soft girl look with the Raspberry Yogurt palette, filled with hues of sweet pink — just like the flavour.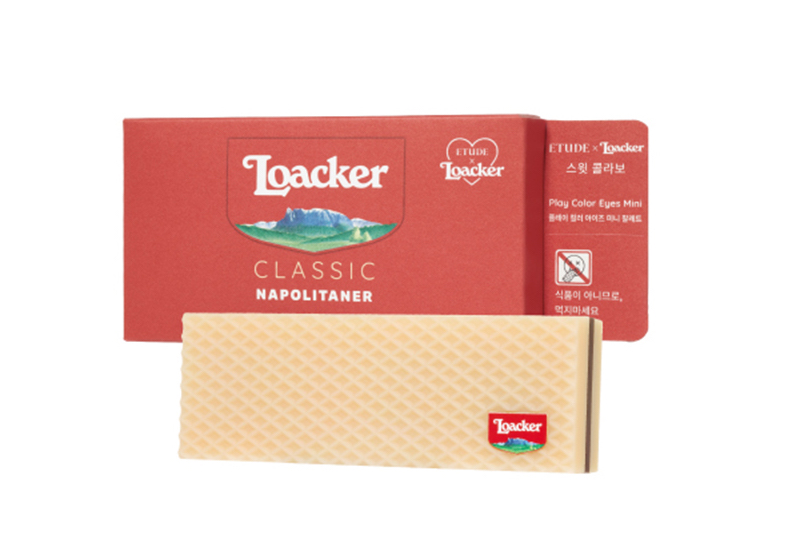 Here's the best part — the palette box looks just like the crispy wafer biscuit too. Its small and compact size makes it easy bring around in your bag and touch up your makeup on the go. The eyeshadow palettes are retailing at $29.90 each.
Blusher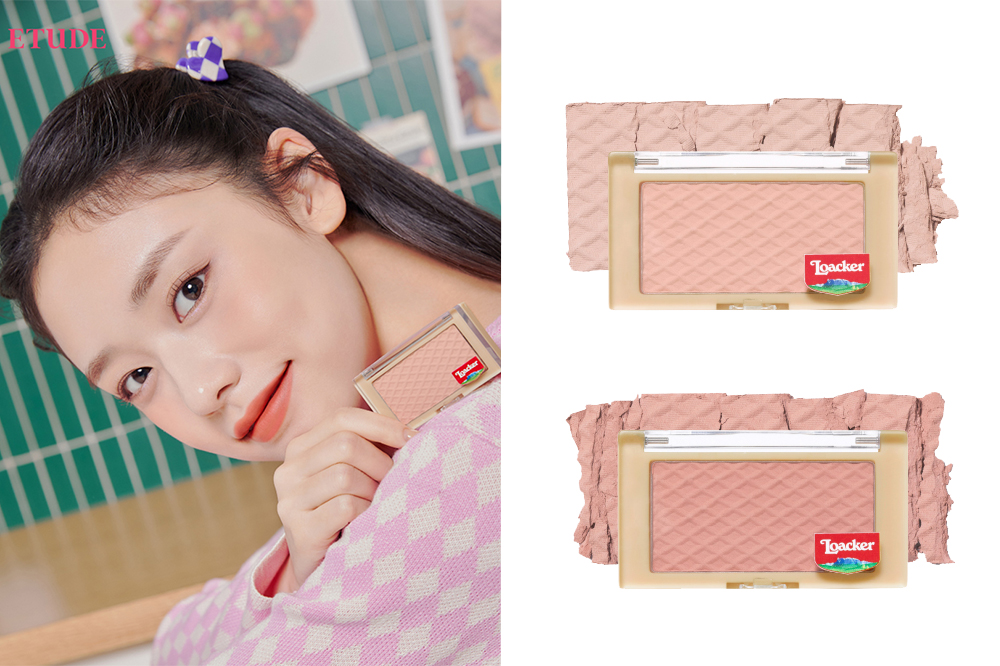 Add a cute touch of colour to your cheeks with the blushers in this collection. Available in 2 shades of light and dark pink, the blush cake is also designed with ridges to resemble the texture of the wafer. The blusher is retailing at $12.90 each.
Lip tints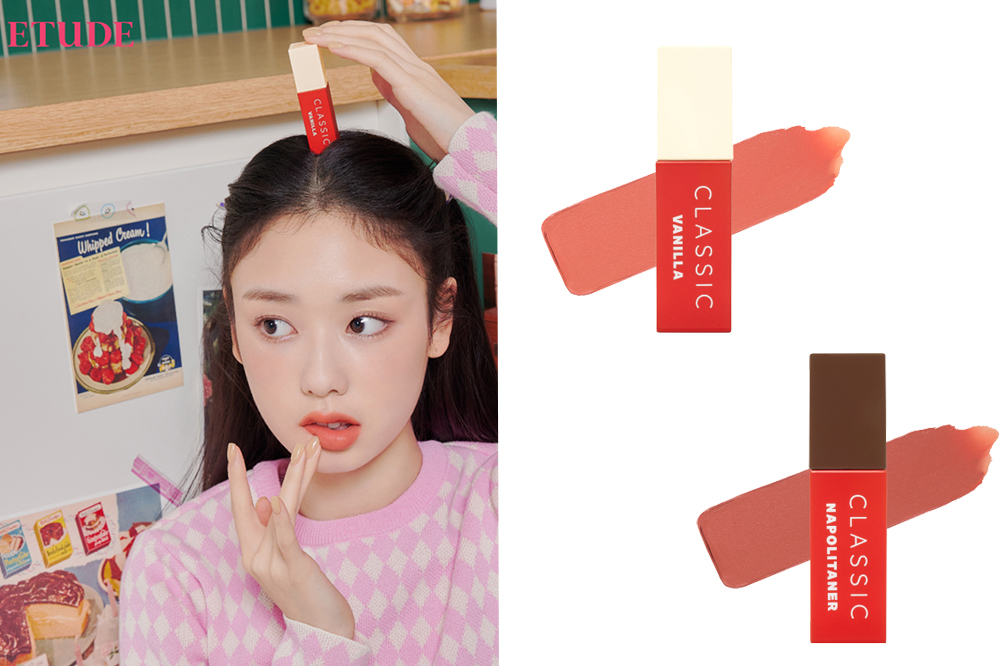 No makeup look is complete without a lippie to make it pop. The Loacker-inspired lip tints come in 2 shades of Vanilla and Napolitaner, sporting light and dark shades of pink respectively. With these trendy lip tints, you can enjoy your meal without worrying about the colour coming off.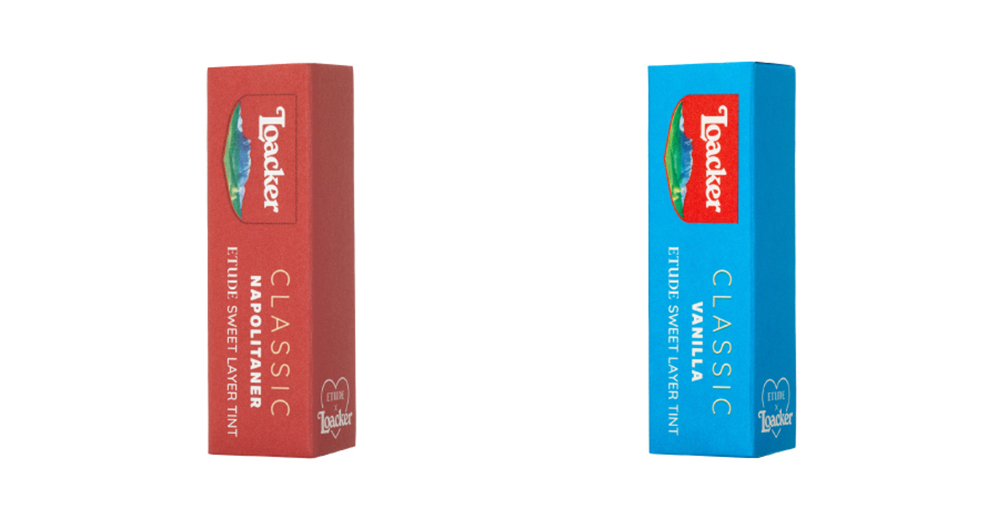 Just like the eyeshadow palettes and blush, the lip tints are packed in similar Loacker packaging. Perhaps if you're feeling bold, you can ask bae if they'd like to have a taste. The lip tints are retailing at $18.90 each.
The ETUDE x Loacker Collection Has Us Hungry For More Adorable Palette Designs
The ETUDE x Loacker collection is filled with makeup essentials that look almost good enough to eat, and the full set will be available on Shopee's website from 22 February 2022 onwards. Make sure to get your sweet treat ASAP, as customers can receive 15% off any 2 items from the collection and enjoy $3 off with a minimum spend of $40.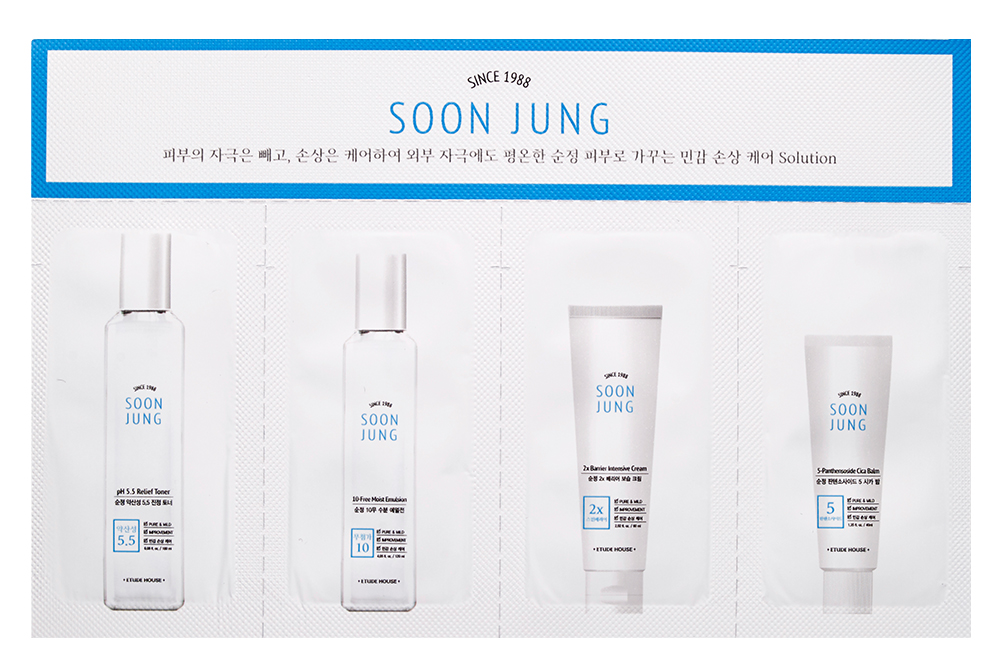 That's not all that Shopee users will be treated to — with any purchase, you can also get a SoonJung trial pouch to level up your skincare routine every morning.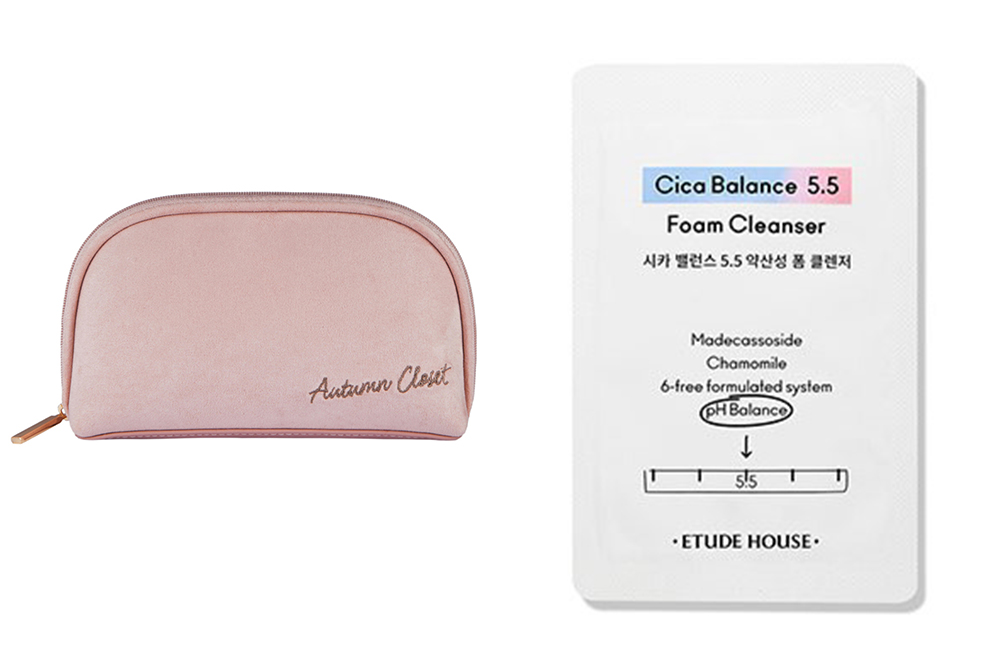 Top up with more gifts for your BFFs too while you're at it, as a minimum spending of $45 will entitle you to an Autumn closet suede pouch and a Cica Balance Foam Cleanser.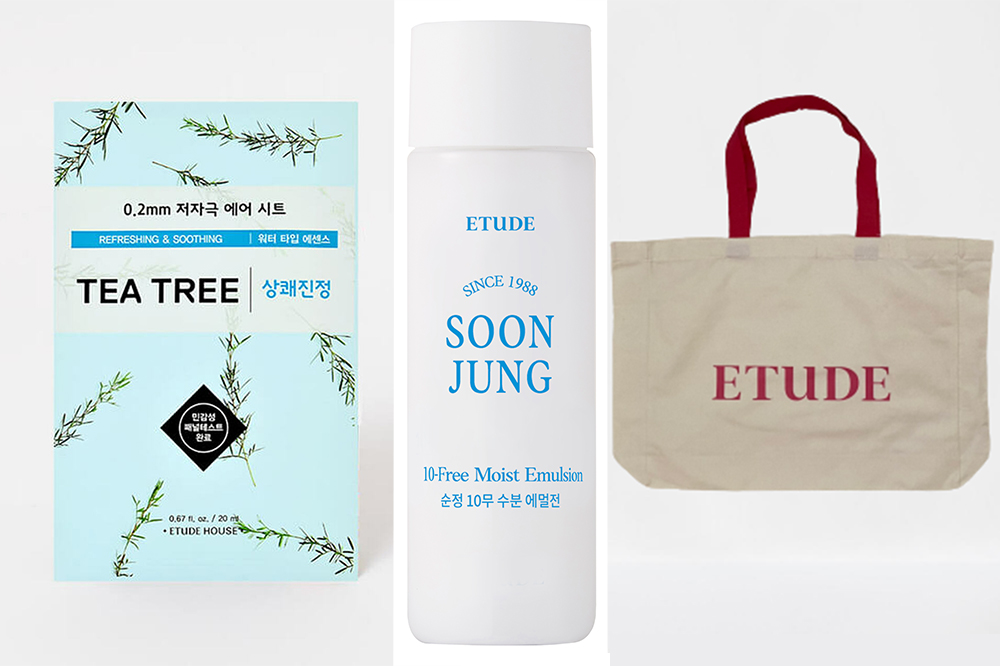 For those who are going all out to splurge on items more than $60, you'll get a 0.2mm Therapy Mask Tea Tree (20ml), SoonJung Emulsion (25ml) and an ETUDE tote bag. While we're only at the beginning of the year, it's already starting to feel like Christmas all over again.
The first 500 customers will also get a free Loacker Classic 175g in Napolitaner or Vanilla flavour, so head over to ETUDE Singapore's website for more details of this sweet collection with endless deals.
All images courtesy of ETUDE.
Also read:
This Winnie The Pooh Makeup Collection Has Lip Balms, Powders & Pouches For A Soft Girl Glam